Becoming an Adsense publisher is a dream that every blogger has. Having a title as an Adsense blogger gives me a proud feeling for any blogger. We don't say it's too hard to get high AdSense revenue. Still, we must say, with proper strategies and investing 30 min per day in Adsense optimization, you can significantly improve your estimated Adsense earnings with your current traffic. Just keep reading about how to increase AdSense earnings quickly.
How to Increase AdSense Earnings in 2023?
Undoubtedly, Google Adsense is the best ad network available on the market till now. As you know, AdSense is Google's property, and it's worth becoming a part of it that offer good revenue to bloggers and online publishers.
People Used to ask These Questions:
What Really Matters to Increase AdSense Earnings in 2023?
1. Create high-quality content that attracts visitors.
The first step to increasing your AdSense earnings is to create high-quality content that attracts visitors. This means writing informative, engaging, and relevant content to your target audience. The more visitors you have, the more opportunities you have to show them ads and earn money.
2. Place ads strategically.
Once you have visitors, you need to place your ads strategically so that they are seen by as many people as possible. A good rule of thumb is to place ads in the following locations:
Above the fold: This is the area of your page that is visible without scrolling. Placing ads above the fold will give you the best chance of getting people to click on them.
In the sidebar: The sidebar is another good place to place ads. This is because it is typically located on the right side of the page, where most people's eyes naturally go.
At the end of content: Placing ads at the end is also a good option. People are likelier to read to the end of a page if they are interested in the content.
3. Use multiple ad formats.
Google AdSense offers a variety of ad formats, so you can experiment to see which ones work best for your site. Some popular ad formats include:
Text ads: These are the most basic type of ads. They consist of a headline, a short description, and a link to the advertiser's website.
Image ads: These consist of an image and a link to the advertiser's website.
Video ads: These consist of a video and a link to the advertiser's website.
4. Optimize your ads for mobile.
More and more people are using their mobile devices to access the internet, so optimizing your ads for mobile is essential. This means using ad formats designed for mobile devices and placing ads in locations that are easy to see on mobile screens.
5. Track your results and make adjustments.
Tracking your results and adjusting your AdSense strategy as needed is essential. You can use Google Analytics to track your traffic and ad performance. This will help you see what's working and what's not, so you can make changes to improve your earnings.
Here are some additional AdSense optimization tips that really work:
Use AdSense filters to target your ads to specific audiences.
Create custom channels to track the performance of different types of content.
Experiment with varying ad settings to see what works best for your site.
Keep your content fresh and up-to-date.
Provide a positive user experience.
Here are some examples of how these tips have worked for other website owners:
One website owner increased their AdSense earnings by 50% by using multiple ad formats and placing ads strategically.
Another website owner increased their AdSense earnings by 20% by optimizing their ads for mobile.
A third website owner increased AdSense earnings by 10% by tracking their results and adjusting their AdSense strategy.
These are just a few examples of how AdSense optimization can help you increase your earnings. You can earn more money from your website today by following these tips.
Data Graph of How to Increase AdSense Earnings in 2023:
The above graph shows that the four most important factors in increasing AdSense earnings are:
Best Quick Tips to Make Money With Google AdSense
Google has rules that some bloggers seem to miss when reading the terms of service. As a result, many website owners have found out the hard way that they'd violated a Google policy and have lost their accounts forever.
Track AdSense performance to double your revenue.
You must understand what works best for your unique audience to boost your Google AdSense earnings in 2023.
Your traffic source and location matter.
AdSense ads perform best when your traffic is from search engines. Also, interest-based ads might not perform as well if you get more direct traffic. Many people complain about low CPC and low AdSense income, despite millions of impressions per month.
Write more engaging content.
One of the most effective ways to increase AdSense revenue is to write more content. There's no secret that websites that produce the most content grow more quickly than those with less.
Use auto ads on all your pages.
Always use auto ads on all your pages. This increases the number of available ad slots on your site, resulting in more advertisers bidding on locations on your site.
Make sure your website or blog is responsive and optimized for mobile.
The number of people who use mobile devices is high. Also, ensure you're using responsive ads so Google can send appropriate ad sizes to mobile devices viewing your site.
If your ad slots and ad designs perform well accordingly, then Google Adsense will be a money-making machine for you. Web admins spend lots of time increasing their ad revenue without improving traffic. These small tips will increase AdSense earnings and double your AdSense income with existing traffic.
You may also like to read:
Understanding the Logic of AdSense Optimization
Getting Adsense approval from Adsense is a challenging task. Once the blogger achieves the same, its next goal is increasing revenue. As Adsense is the top ad network company, it offers a great platform to gain more from ads. It provides a wide variety of advertisements and reasonable CPS rates compared to other ad networks and increases AdSense earnings?
In recent times, due to fierce competition, earning good revenue through Adsense turned very challenging. You might get thousands of visitors daily, but the money you receive might not be up to that level. It might be due to some mistakes in making money from Adsense.
Here we listed the simple techniques to increase Adsense earnings. We share our experience with Adsense and the revenue journey from a few dollars to $20 to $30 daily. We will explain the practical methods of how we doubled our Adsense earnings by making some changes in the website template & settings of the Adsense account. Anybody can improve their Adsense ad revenues by up to 250%.
Tips to Increase AdSense Earnings
There are many ways to Increase AdSense Earnings. With some proven techniques, it is possible to experience at least a 150% boost in your present income. You only need to consider optimizing Adsense while increasing traffic to the content.
Proven strategies to Increase AdSense Earnings. Make your Google AdSense earnings double by following these strategies and Adsense optimization:
1. High Paying Keyword Selection for Blog
How to make extra money with AdSense?
If you want high CPC value, selecting appropriate but top-paying keywords for the content is necessary.
We suggest you Google Keyword Planner to find the high-paying keywords, or you can get better results with this awesome tool.

How to Increase AdSense Earnings | AdSense Optimization
It's always recommended to write on trending topics and current issues that the public would love to share. Trending topic improves click-through-rate and so social shares. Likewise, writing on trending and targeted keywords is always beneficial.
We recommend you choose high CPC paying keywords while writing the content for your blogs. Such a keyword niche will drive more traffic and allow you to make more money from Adsense. Look for keywords that have higher monthly searches and low competition. This way you will improve traffic and so the income.
2. Organic Traffic from USA & UK and European Countries
Organic traffic is highly recommended to get more money from the Adsense account and to increase AdSense earnings. Adsense ads perform well and generate the best results when your site visitors are directly from the search engines, especially from the US, UK, and Canada.
Focusing on the US and UK audience while writing the pages and developing your blog content is recommended for better content marketing. You must be able to drive geo-targeted traffic to improve Adsense earnings.
If you get huge traffic from countries like the UK and the USA, you will definitely end up with a high CPC.

How To Increase AdSense Earnings – AdSense Optimization
Users from the US and UK countries can see relevant ads on all your blog pages whenever your pages are searched and visited. Your ad slots serve the ads related to and associated with those countries. This will improve the higher bidding on your ad slots and revenue.
3. Use Programmable Search Engine by Google

Help people know what they need on your website. Add customizable search boxes to your web pages and display relevant and fast results with support from Google.
Google Adsense offers several ways to monetize content, and Programmable Search Engine is one of them. Like most pro bloggers, it's recommended to take advantage of different ad strategies offered by the Adsense account to increase AdSense earnings.
Programmable Search Engine enables you to create a search engine for your website, your blog, or a collection of websites. You can configure your engine to search both web pages and images. You can fine-tune the ranking, add your own promotions and customize the look and feel of the search results. You can monetize the search by connecting your engine to your Google AdSense account.
Programmable Search Engine increase your ad earning, and on the other side, it allows your readers to find the content on your website.

How To Increase AdSense Earnings – AdSense Optimization
It is a free product by Adsense itself, allowing you to add a Custom Search Engine on your website to get the search or web results for the visitors searching on your site. It will help you get more revenue and with user navigation. You can show search results on the blog page and the Google search page within the site. Both allow you to increase revenue from Adsense.
4. Place your Ads Correctly
Just like the ads' selection makes the revenue, similarly, where you paste the ad is equally important. Displaying advertisements in the proper place is very important.
To Increase AdSense Earnings, we Highly Recommend following these Ad Spaces: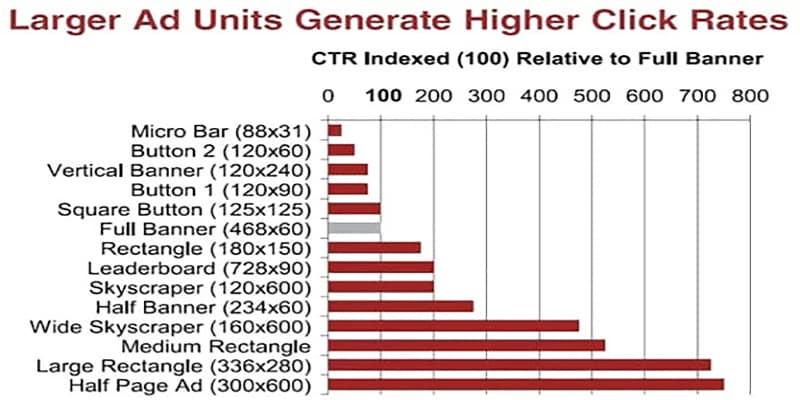 Placing and positioning ads can affect a lot to increase AdSense's earnings. The ad placement that might generate more ad revenue on the heavy content page will not work the same as the boost in Adsense income on the page has a higher bounce rate. You always try various ad spots to find which works better on your website's placements.
To increase AdSense earnings and get more clicks, it is always recommended to place ads in the right place.

How To Increase AdSense Earnings – AdSense Optimization
The best place is at the top of the article. A maximum time visitors do not go to the bottom of the page; it is the best place to show ads. So, keep adding one image immediately after the post's title. Adding pictures at the end can also work a great many times.
At the same time, one image needs to be added in the middle of the article.
5. Using Text Ads and Image/Rich Ads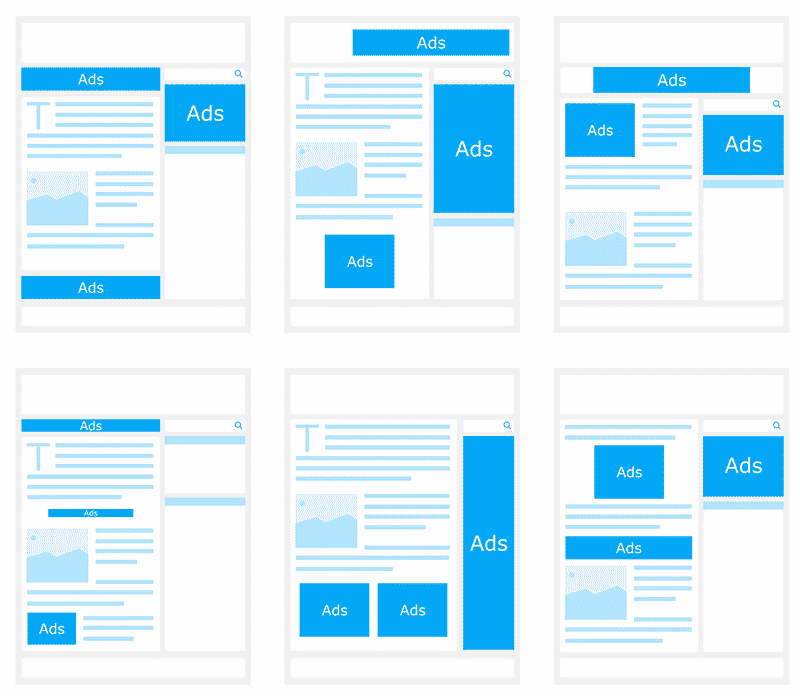 It is not that only image ads grab more attention to clicks & drive better results, but according to many publishers, text ads work more prominent for specific niche sites.
You need to choose & display either text ads or image/ richer media ads derived by AdSense, or you could also select the recommended default option allowing Adsense to show both types. Onwards, Adsense will deliver the most performing ads with the highest bid independent of the ad type you prefer to show on your web pages.
Tackling the ad type may decrease the competition for bidding prices on your ad slots. The result reduces the estimated ad revenue. Thus, it is recommended to use both types of ads.
Moreover, you may examine both ads for a month and, according to the results for your niche blog, decide to add the ad type that can relate more to the text of your content.
6. Inserting Ads in Between Post Content
Add AdSense ads between the blog post to increase AdSense earnings. It is always better to configure the ads for Adsense optimization.
Making money with Adsense is one of the active sources for publishers. Still, to increase the Adsense earnings and practice to its full extent, you must place the targeted ads at the right places in your site to enhance your CTR & CPM, increasing estimated Adsense revenue. You can change and configure advertisements that can go perfectly, matching the page background and colors.
Moreover, by adding "text ads" + "link ads" + "image ads" in the size of (300×250) + (720x 90 size); it can help boost your ad revenue.

How to Increase AdSense Earnings | AdSense Optimization
For better user engagement, adding 5 to 6 quality images or a video while writing the blog post is always suggested to offer an excellent user experience to your users and improve the click-through rate.
7. Targeting Ad Placements
Placement targeting is yet another proven technique to boost Adsense revenue.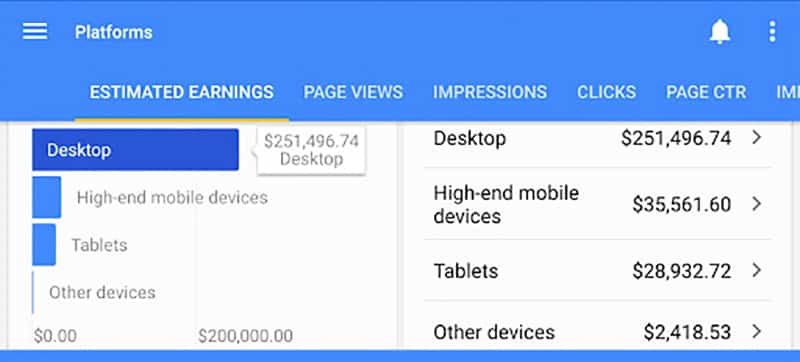 It would help if you were careful while placing your ads so that Adsense provides top CPC ads where your readers are most likely to click.
You can add more details about the ad types when you create a channel. Then it asks to put the ad for auction by opting for placement targeting. This increases the ad's value and clicks for your site.
Advertisers prefer particular ad placements to display their advertisements. Such ads that are placement-targeted may not be relevant to the content. Those are chosen intelligently by advertisers to match what your visitors are interested in and what advertisers can show. This is how Adsense works hard to maximize your CTR & CPM.
It is the key to targeting ad placements your site's users click on; your ads can affect Adsense, providing you the top-paying ads.
8. Use URL Blocking
All the Adsense publishers cannot target high-paying CPC keywords that give high CPC, but if you are one of those getting low CPC, you can block these ads from the settings panel to increase Adsense earnings.
If you know of the ads, URLs & ad networks generating the lower-paying CPC, you can prevent them from showing ads on your website by configuring the option of "Allow & block ads" demonstrated in the Adsense dashboard.
Keep updating the low CPC Adsense list of URLs to block & increase earnings. You can prevent such an advertiser's URL and can experience a boost in the Adsense revenue.

How to Increase AdSense Earnings | AdSense Optimization
It is ideal for blocking the URLs paying minimal per click to get ads only from those who offer higher pay per click. Such URLs are termed as 'blacklist.' You can have your blacklist of such URLs.
More interesting topics for you:
9. Blocking The Category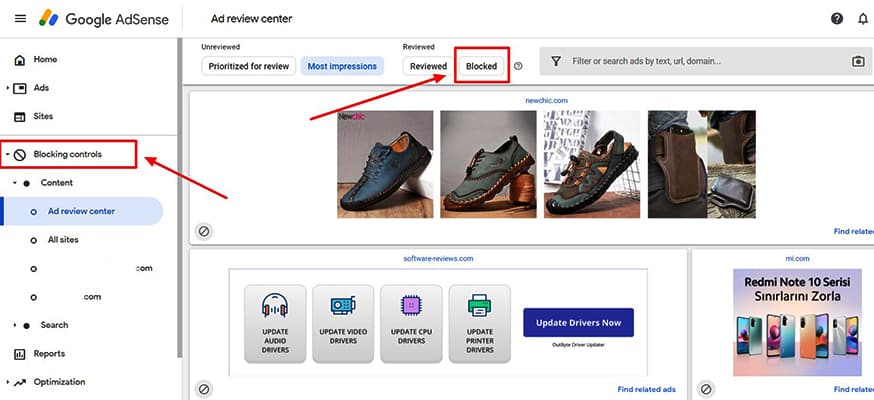 Here, blocking ads that perform poorly in the Adsense feature is possible. Like blocking URLs, you can even block such categories. Preventing this type of serving ad impressions is recommended because it produces only a tiny income.
The Adsense statistics provide details about the percentages of ad views and estimated earnings for each category for a particular period. You need to check the reports according to the groups under which the ads appear on your website. And if you find any category having a higher percentage of total impressions but low-paying CPC, then you need to block them directly.
It is effortless to block the category with AdSense's new interface. This feature makes it easier to see which ads are performing poorly to stop such categories and generate good revenue from quality ad categories.
10. Targeting Contextual Advertising
Adsense is a contextual ad network. Its works are directly related to the page's content and the material's header and footer.
It's better to use simple font style, size, and few links interconnected to your internal pages and adding not more than 5-7 targeted keywords.

How to Increase AdSense Earnings | AdSense Optimization
It's recommended to show the ads via Adsense that relate to the content context. Targeting the ads to the content is the best technique to increase the revenue from Adsense.
To target contextual ads and match the ads to the page content, Adsense needs to find what the web page discusses. It is structured using the content factors like the number of words used, keywords placed, font size, and colors, including the page's complete link structure.
11. AdSense and YouTube
If your content is visual or you are a video publisher, YouTube can be a great place to boost revenue.
Youtube has been the most trending social network in the last few years. People are interested to see videos more than reading the text. If you use this and make videos from your content and upload them with the URL added to the description, it will improve the traffic and page views.
Moreover, uploading the videos to YouTube can help you to monetize your copyrighted videos. You can earn relatively higher depending on the traffic you get for your YouTube videos.
12. Hire an Adsense Optimization Certified Partners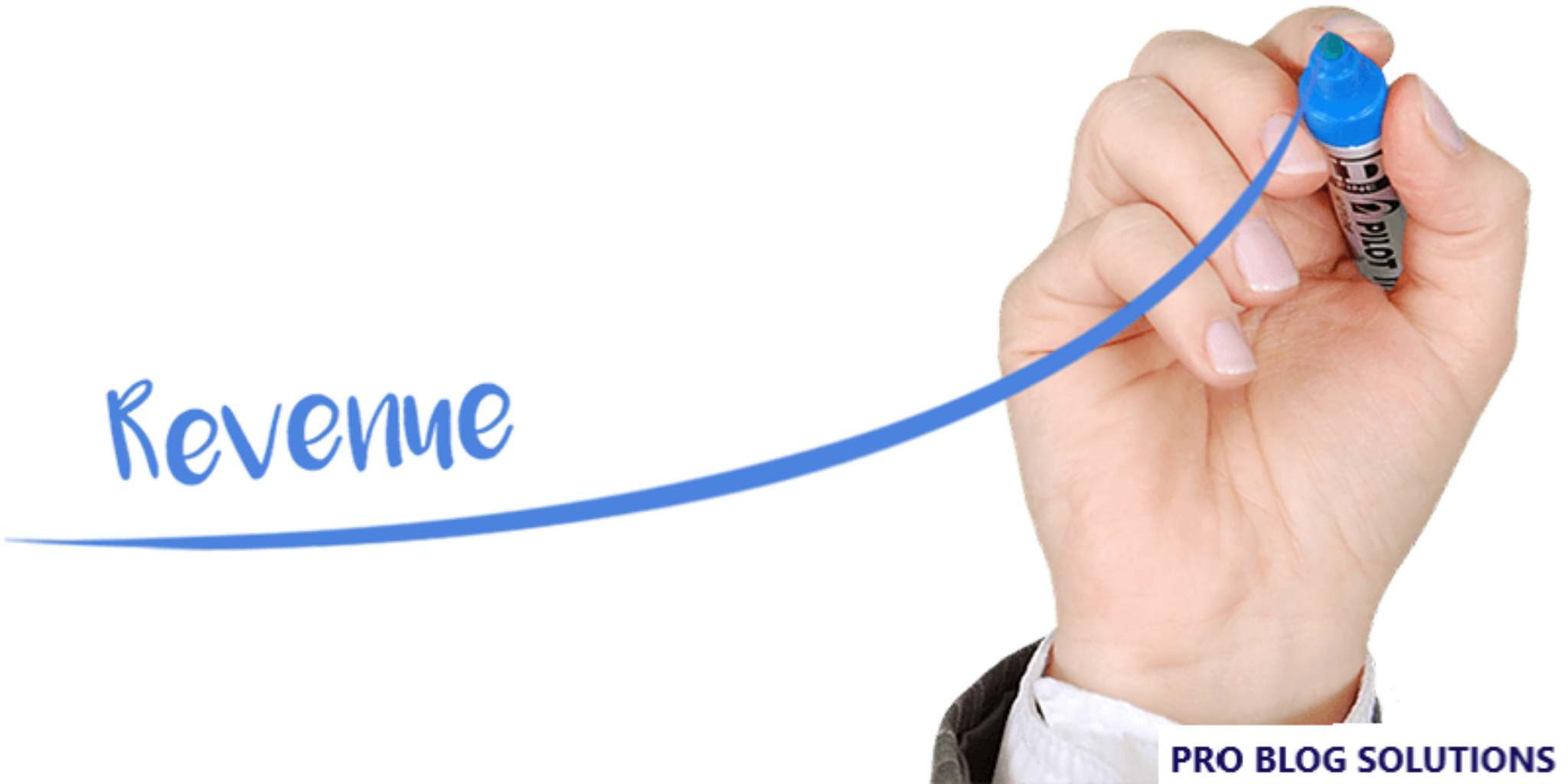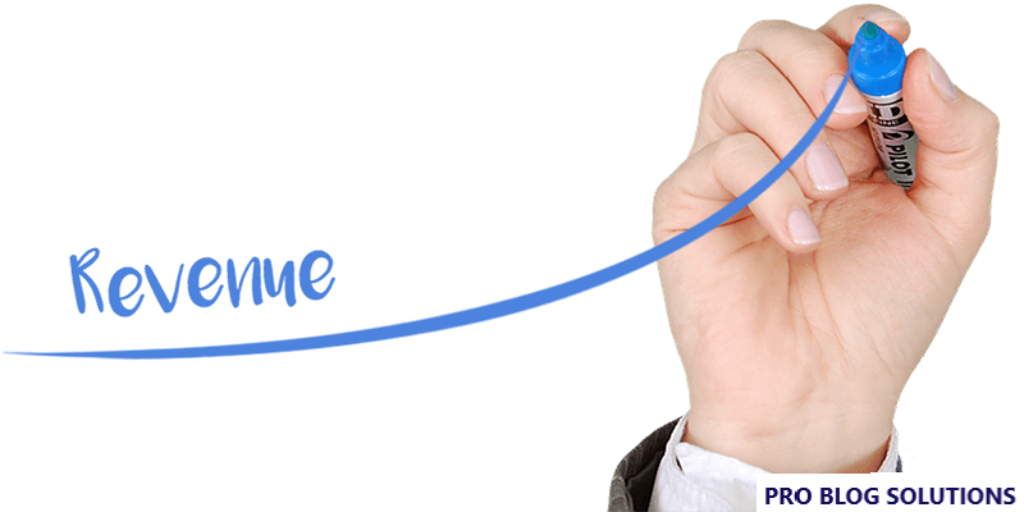 It is always good to see through the eyes of the specialist. The Adsense-certified partners (like; Ezoic) use the tools to automate the optimization of placements, ad types, colors, and sizes to boost your website monetization by 300%. Such tools can be helpful for you and can offer you increased AdSense earnings.
13. Use AdSense Anchor Ads for AdSense Optimization
Use AdSense anchor ads. Not vignette ads, but anchor ads. To do this, you can go to "ad formats," then click on "In-page ads," "Match content," and "Anchor."
Anchor ads are key. These are ads that will stick to the edge of the user's screen and are easily dismissible.

How To Increase AdSense Earnings | AdSense Optimization
Do not click on "Vignette" Those are the ones where someone clicks a link, and a vignette ad will show up, then they'll have to close out of that ad and go somewhere else where they'll have to click on another link.
14. Blend Ads Well with Theme and Site Design
The ads on a site must blend well with the theme in terms of design and color. It is not good if it is overly attractive and sticks out from the rest of the page. It should also stand out if you want users to notice and click it.
You can mix and match similar and complementary colors in a balanced way. For example, you may use the text color and font style in your ad that matches that of the content on the page and let the background of your ad and other elements contrast.
FAQs About How to Increase AdSense Earnings in 2023:
Which are the best ways to boost Google AdSense revenue?

Use proper Ad placement for your blog. Google gives bloggers all they need to be successful. Search for high-paying keywords. Edit the design of your selected ads. Constantly monitor your results to understand your visitors better.

How to earn more money from AdSense?

Change the size of your ads. Experimenting with replacing 300×250 ad boxes with 300×600. Insert banner ads into your text. You can try out different positioning within your text to see what receives the most engagement.

What are the proven strategies to increase AdSense revenue?

Replace your 728×90 with a 970×90. Similarly, a larger leaderboard size helps the ads stand out more to new and returning visitors. Align ads with content. Most visitors will skip to the start of the article. Moving the ad down might actually be better in this case.
Final Words on How to Easily Increase AdSense Earnings in 2023:
Your account approval mail from Google Adsense is the first step toward your success. Doing lots of hard work is vital to keep your success moving upward. With the above-listed tips, you can make your Adsense account reliable. You can start earning more and more each month through your Adsense accounts.
So, plan your new content to earn a good amount through Adsense. Design your content accordingly; add relevant ads that maximize returns. Block the ads that are not useful for you. Place the ads in the right place. The results will definitely be in your favor.
While many things with Adsense are out of your control, you can still use these optimization tips to increase AdSense earnings.