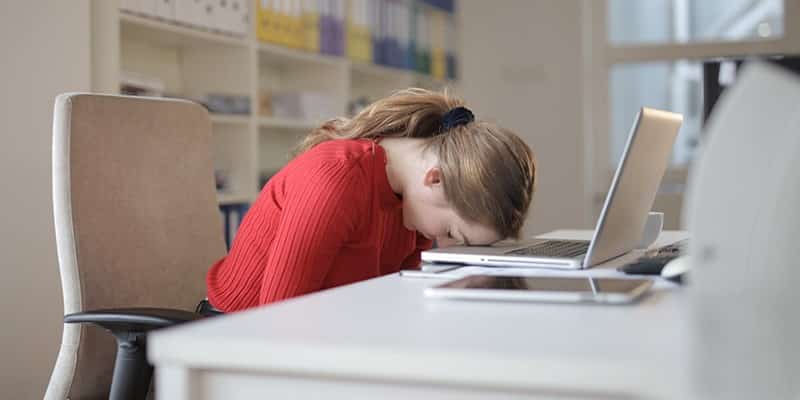 Optimization is one of the most crucial steps for increasing your AdSense revenue to earn more money from Google AdSense. This post will discuss a few key metrics and tips that will guide you to increase your AdSense earnings.
A significant advantage of the Google AdSense program is no maintenance. You just need to put a piece of code into your site. And then, AdSense will take care of showing relevant ads to your visitors.
AdSense Works Like This:
You have a website with a lot of good content and thereby targeted visitors.
You've signed up for the AdSense program and added the necessary code so that AdSense displays relevant ads to your visitors.
One of your visitors now sees a relevant ad, clicks on the ad,, and becomes linked directly to the advertiser's website.
Since you now refer a potential customer to an advertiser,, you will be paid an amount for your reference. This is how finally you will be able to earn money with Google Adsense Program.
There are two ways to increase your site's AdSense revenue to earn more money from Google AdSense:
Increase your ads CTR
Increase the CPC of the ads that are being served through Google
It is difficult to increase the CPC of ads served on your blog to earn more money from Google AdSense. Because it depends on the traffic quality and type, which is not going to change suddenly and is closely connected with the content you generate, the demographics, etc.
However, there are ways to increase a blog's CTR substantially, and in this post, we will focus mainly on the methods and best practices that can get you a higher CTR, thereby increasing your revenue by 30 to 40%.
Optimize Your Blog's Layout
An optimized blog layout is crucial for good RPM from desktop traffic to earn more money from Google AdSense. While it is imperative to go for a responsive design, however, in my opinion, the layout should be minimal and not (screen-spread) out. Many themes take up the entire screen space on a desktop, like the Newsroom WordPress theme and Video News = WordPress Magazine / Newspaper Theme.
A first look at these themes might make your feel good; however, these screen widths are too broad and essentially reduce the Ad focus and visibility- thereby reducing the CTR.
While such themes are still OK for images rich (cooking, recipe blogs), you shouldn't use them in tech and other sites with a higher CPC.

Earn More Money from Google AdSense
Here is an example of a minimal design blog that I am currently experimenting with GeneratePress WordPress Theme.
If you browse through this theme's posting page, you can see how minimal the layout is. Putting ads on such a blog automatically grabs the user's attention, and they might click the ads if relevant.
You also may like to read:
Mobile-First Means Responsive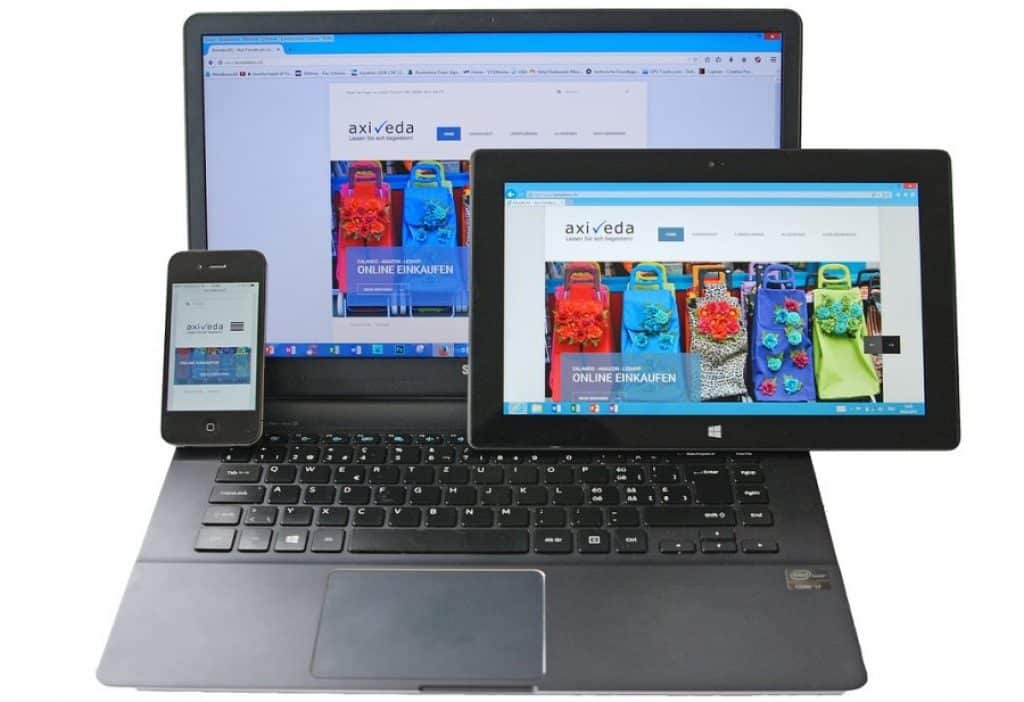 The world is becoming mobile-first. If you are a publisher and are looking to optimize your AdSense revenue, I suggest focusing your attention on mobile traffic. Over the last 2 years, mobile traffic has increased substantially to compete with desktop traffic. Now, many publisher websites receive more than 60-70 percent mobile traffic.
Whenever you tweak the layout of your blog or add new functionalities/plugins/ads, make sure to use the device simulation mode on Chrome (Control+Shift+I) and see how well the changes are reflected in mobile devices tabs.
Active View Insights
Active View is Google's ad viewability measurement solution which tracks ads served by AdSense. Viewability helps determine how likely a user actually saw an ad is. An ad is counted as viewable if it displayed at least 50% of its area on-screen for at least one second (the minimum criteria according to the Interactive Advertising Bureau (IAB) standards).
Two crucial factors are:
(a) what portion of an ad appears in a viewable space on the screen.
(b) how long that portion of the ad remains visible.
Measuring viewability helps publishers and advertisers assess the value of an impression. For example, consider a placement at the bottom of a webpage. If users need to scroll down to see the bottom of the page, they might not see the ad before navigating away from the page. Yet, for a user with a larger screen, the entire page might appear in a viewable space—which means the ad is visible, too. Both scenarios count as impressions, but only viewability tracks whether an ad became visible to the user.
All you need for a click is to ensure that the ad is viewable. If the user doesn't view the ad, it will never get clicked.

Earn More Money from Google AdSense
We suggest creating separate ad units for individual placements and monitoring the ads' active view percentage. The active view is a crucial insight that can increase your ad unit's performance in the long run.
336×280 Ad Size Performs Better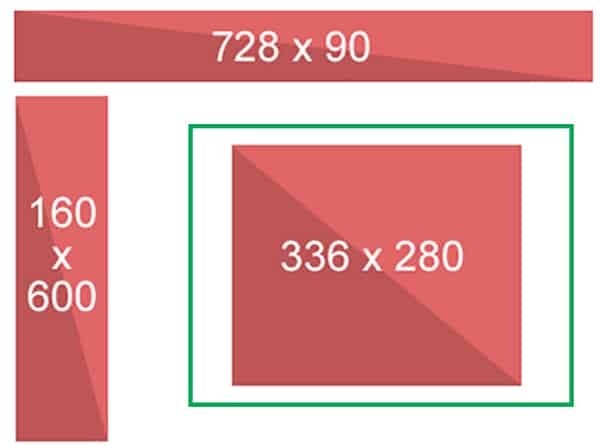 Choosing a 336×280 ad unit over a 300×250 or 250×250 ad unit increases the advertising competition for the particular ad slot. It increases the competition to earn more money from Google AdSense. This lets the algorithm serve an ad with a higher CPC value, and a click on the ad will let you make more. AdSense always recommends the use of a 336×280 ad unit. The case is the same with a 300×600 ad unit since it accommodates the 160×600 ad size and lets the algorithm compete for the best CPC bid.
However, note that a 300×250 ad unit can have a higher CTR under specific layouts, and the increase in CTR can outperform the increased CPC (because of the advertising competition). If you feel there might be a chance for this case, please use AdSense experiments or a more powerful A/B testing tool like AdPushup.
Use Image Units to Increase Revenue
Image units can increase your AdSense revenue to earn more money from Google AdSense, and for a lot of publishers, image units earn them more than banner ads. However, this mainly depends on the blog's niche and other factors. I have seen a few publishers earn as much as $15-$20 RPM only from image units.
Set Ad Experiments
In the AdSense panel, you can conduct experiments to compare your ad units/ add-block advertisers' performance and monitor the revenue uplift. Specifically, in the ad units experiment, you can do the following A/B testing to earn more money from Google AdSense:
Text unit only Vs. Text/Image
Testing different colour templates for text ads
Testing two different ad unit in one placement
Experiments typically run till a confidence level is achieved, and once the winner is confirmed, a notification pops on the home screen that lets you select the winning ad unit.  You can even check the performance of 2 different colors for link units. Also, you can check blend in template Vs. Contrast template for your text ads.  Even if you have a well-optimized ad layout, experiments can increase your ad revenue by 10% to 20% and typically perform better and faster with sites having a significant number of page views.
Use Ads in Between Posts
Within-content (in-content) ads generally perform well with medium-sized post lengths. If you're not using in-content ads, you lose substantial revenue from your mobile traffic since it works best to earn more money from Google AdSense.
There are a few plug-ins available on WordPress that gets the job easily done:
Ads by WPQUADS – Best Ads & AdSense Ads Plugin for WP & AMP
The legendary WPQuads Ads plugin is back with the modern approach for an Ads solution. WP QUADS is coded well with no overhead and is used on massive websites with millions of monthly page impressions.
WPQuads is the most featured rich & Advanced Ad Inserter & AdSense solution built for WordPress to earn more money from Google AdSense.
Target the ads based on the city and countries.
Easy to use Modern options panel built on React JS.
Deeply integrates with AMP plugins like AMPforWP, Official AMP by Google.
Google Adsense support: It gives a deep integration with Google Adsense ad types like Display ads, In-feed ads, In-article ads & Auto ads. You can define fixed or responsive sizes for the ads.
Google AD Manager, formerly Double Click for Publishers (DFP) support.
8 Ad vendors support and 20 more on the development roadmap
12 Ads positions that help you control where the ad will appear.
10 Post Specific Ads Control: 10 Conditional Ad visibility positions that allow you to control (include/exclude) on which pages you would like the ads to appear.
9 Targeting conditions that will allow you to control when an ad should appear.
Ad Inserter – Ad Manager & AdSense Ads
An Ad management plugin with much-advanced advertising features to insert ad codes at optimal positions to earn more money from Google AdSense.
Supports all kinds of ads, including Google AdSense, Google Ad Manager (DFP – DoubleClick for publishers), contextual Amazon Native Shopping Ads, Media.net, and rotating banners.
This plugin is more than the AdSense plugin or plugin for ads. It provides many advanced options to insert opt-in forms, header scripts, Javascript, CSS, HTML, PHP, analytics, tracking, or advert code anywhere on the page.
Features:
AdSense integration
Support for Google Ad Manager (DoubleClick for Publishers)
Syntax highlighting editor
Code preview with visual CSS editor
Automatically inserts ads on posts and pages
Insert before or after post
Insert before or after content
Insert before or after paragraph
Insert before or after random paragraph
AdRotate – Ad manager & AdSense Ads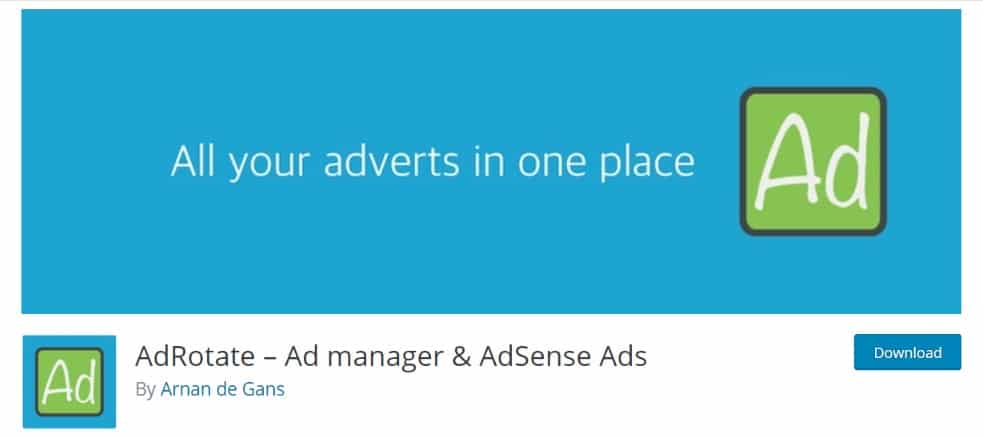 Are you looking for an easy-to-use way to manage all your adverts from the dashboard? AdRotate is easy to set up, easy to use, and is built for your website.
AdRotate is designed to be simple yet offers a professional set of features for newcomers and experienced users to earn more money from Google AdSense.
Some of the AdRotate Features:
Works with any advert
Place random, or selected, adverts anywhere on your site
Easily manage Adverts
Easily manage Groups
Easily manage Assets and media
Track clicks, impressions and calculate the Click-Through-Rate (CTR)
Disguise adverts from ad blockers, so they're less likely to be blocked
Automagically disable Ads after they expire
WP Simple Adsense Insertion
Use this plugin to quickly and easily insert Google Adsense to your posts, pages and sidebar by using a shortcode or calling the PHP function from your theme's template file.
Many plugins and services can add Google Adsense to your WordPress site. However, we found that even though something like Adsense Manager or Adsense Deluxe provides a lot of customizable options, it can be overwhelming and isn't really simple enough for people who are new to WordPress.
Who is this for?
Anyone who wants better earnings from their WordPress site with Google AdSense.
Many people are disappointed by how little they earn when they first place Adsense on their blog. Simple Adsense Insertion Plugin for WordPress focuses on having 1-3 Google Adsense codes saved and using them wherever I want to on my site by inserting a simple shortcode text to my posts, pages, and sidebar.
This plugin can also be used to automatically insert an in-article ad code. If specified, the ad code is inserted after the 2nd paragraph of every post.
It also can automatically insert AdSense code at the end of every article. You can also use this plugin to store any ad code (it doesn't have to be just AdSense code).
Advanced Ads – Ad Manager & AdSense
Advanced ads and Advanced ads pro are recommended to show different ads to your mobile and desktop visitors to earn more money from Google AdSense.
AD MANAGEMENT:
Create and display unlimited ad units
Rotate ads
Schedule ads and set start time and expiration date
Target ads by content and user groups
Inject ads into posts and pages automatically without coding
Sell ads on your website automatically with the Selling Ads add-on
Increase the CTR of the First Ad Unit
Ads are displayed through real-time bidding based on a complex algorithm. The first ad served on your webpage has the highest CPC, followed by the rest to earn more money from Google AdSense. Hence, you must select a placement for the first ad unit (the ad unit which loads first, generally, the topmost one) with the highest click-through rate.
This technique can significantly increase your overall revenue and is one of the most straightforward optimization tips we recommend publishers to consider.
Do Your Own Keyword Research
Use Google Keyword Planner to find keywords relevant to your content to earn more money from Google AdSense. Keywords lets you know what people are searching for and how the words are phrased in search.
Note: Cost Per Click mainly depends on the quality of traffic and the niche of the blog.

Earn More Money from Google AdSense
You can use keywords within your content, headings, and titles. Judicial use of keywords can increase your search traffic and also the CPC of the ads delivered by Google on your site.
Test Between Display Ads and Text Ads
Google recommends publishers to use the ad type: text/image since the advertiser's competition is high as the ad inventory increases. However, only image ads or text ads can outperform the text and image ad type depending on the site's style. This is mainly because of the CTR variation.
In some blogs/sites, blend-in text ads perform much better, and users click on the ad units. The same goes with image-rich sites, as image/flash ads are more appealing and get higher interaction to earn more money from Google AdSense.
More Interesting topics for you:
Use Google Analytics to Increase AdSense Revenue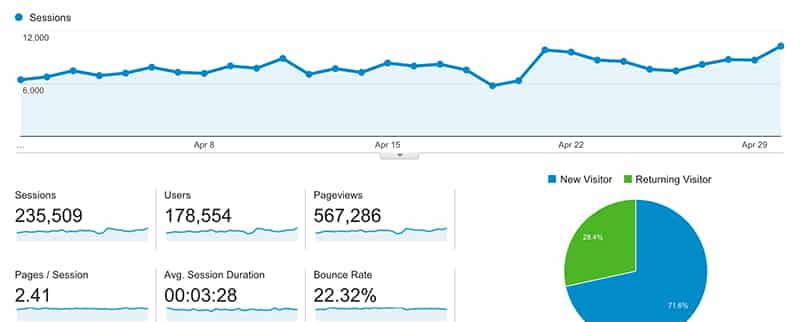 Over the years, analytics has scaled up to provide rich insights on web activity and user demographics, interactions, etc. Integrating Google Analytics with AdSense provides you with a clear picture of the best-performing pages on your site. You can also track the demographics that generate maximum AdSense revenue and optimize your content strategy to target the particular audience segment.
A recommended strategy is to segment your traffic based on the device screen size to earn more money from Google AdSense. Analytics can tell you which top-performing traffic device screen size for desktop, mobile, and tablet. You can use a media query to show custom ad sizes based on the data.
A 620×300 custom ad size would be a good fix for screen sizes above 1280 which a 336×280 ad size would be good for screen sizes in the range of 360 to 1280.

Earn More Money from Google AdSense
You can also use a 250×250 ad unit if there is some traffic with a screen size of 240. An ad unit that fits well within the content area increases the chances of getting a higher CTR, and thus we recommend you take a closer look into analytics.
AdSense Ad Placement Guide
One of Ad optimization's fundamental approaches is to choose the best-performing placements to earn more money from Google AdSense. We have already discussed the concept of Active views.
Proper ad placement plays the most important role in increasing Adsense revenue. Misplaced ads may break down your AdSense earning. Carefully place your ads so that it avoids accidental clicks and unnatural attention. Ads should not be combined with the navigation menu.
Check out the image below for the best ad placement.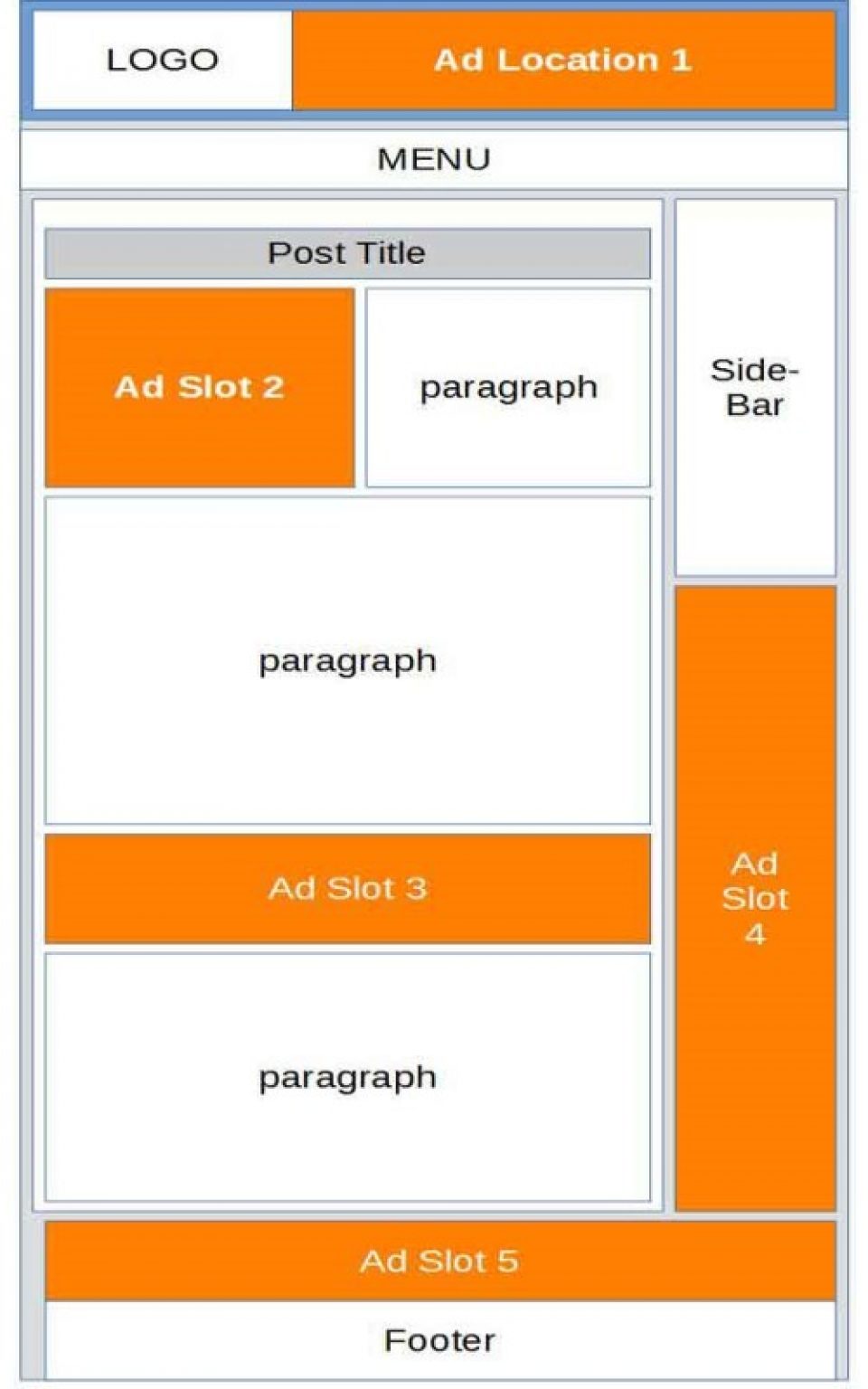 Your primary aim is to increase the active view of viewable and the CTR. Out of the 18 different ad sizes, 300×600, 336×280, 300×250, 900×90 are the best-performing ad units. For desktop traffic, a 300×600 sidebar ad is always preferred. However, if most of your traffic is from mobile devices, I would recommend you consider square ad formats as they perform better on mobile.
The sidebar goes below the mobile content area. Thus not many clicks are recorded when ads are placed on the sidebar. One winning combination has different ad layout formatting for your desktop and mobile traffic, and AdPushup does this effectively.
Optimize the Length of Your Blog Articles
Long-form content like in-depth blog posts generates more revenue eventually, provided the content type is evergreen. However, as the content length increases, the CTR decreases as ads focus less.  Hence it is imperative to have an optimized content length for your blog posts to earn more money from Google AdSense.
If your content is more than 200 words long, we suggest using WordPress's native post page break feature to divide your post into two pages. Also, this would increase the page views and will be effective if you go for CPM ad serving models via ADX (Google AdExchange)
Use Matched Content Feature of Google

The matched content feature lets your visitor discover content across your site. This is Google's in-house recommendation engine and should help you scale up your existing page views to earn more money from Google AdSense.
Don't Use Multiple Ad Networks
There are a lot of shit ad networks which doesn't work. Also, another set of ad networks won't work well with your existing traffic. Also, increasing the number of ads on a page will only divide the total number of ad clicks across the distributed banners resulting in lowering your effective ad revenue if the other networks are not as high paying as AdSense.
I would recommend you focus on your content, scale your blog, create a brand and niche, and then look for direct advertisers instead of spending your energy on finding similar alternatives to AdSense to earn more money from Google AdSense.
Blacklist URLs and Sensitive Categories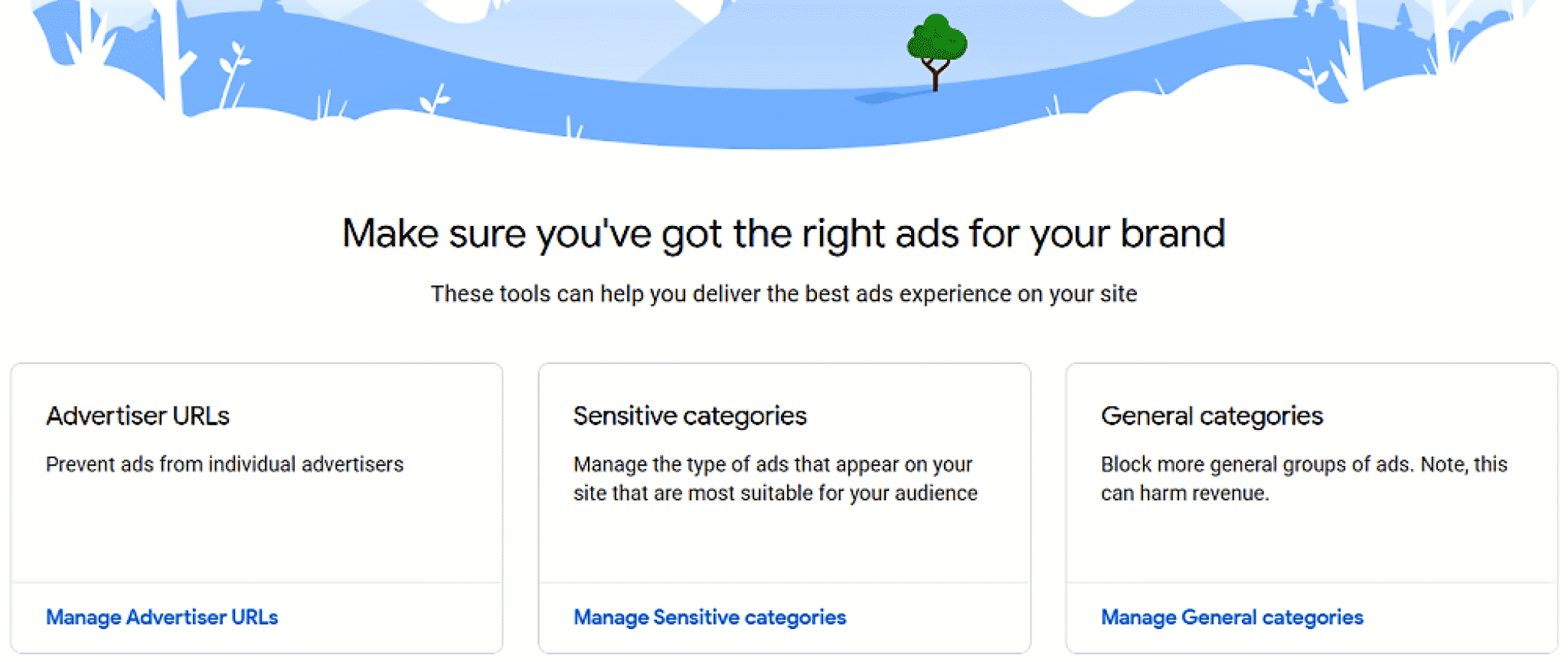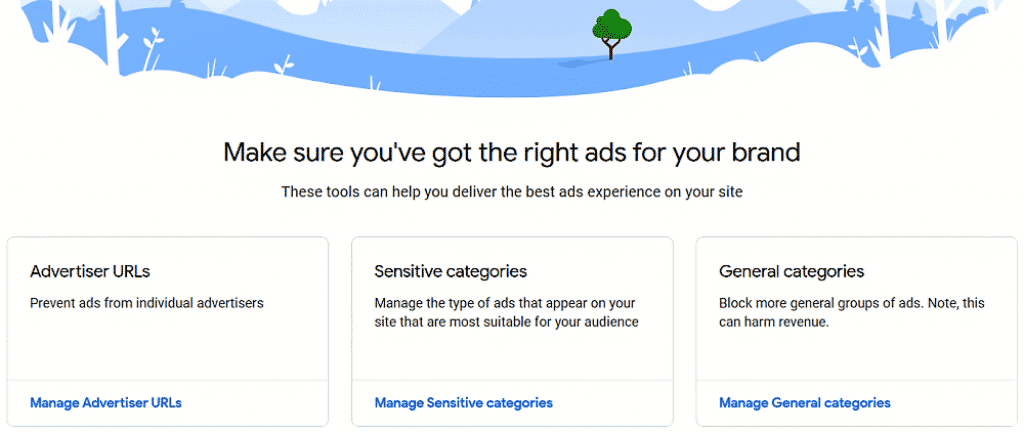 Blacklisting low-paying advertisers' URLs and sensitive categories may boost your revenue.
Go to Blocking Controls > All Sites > Select Sensitive Category.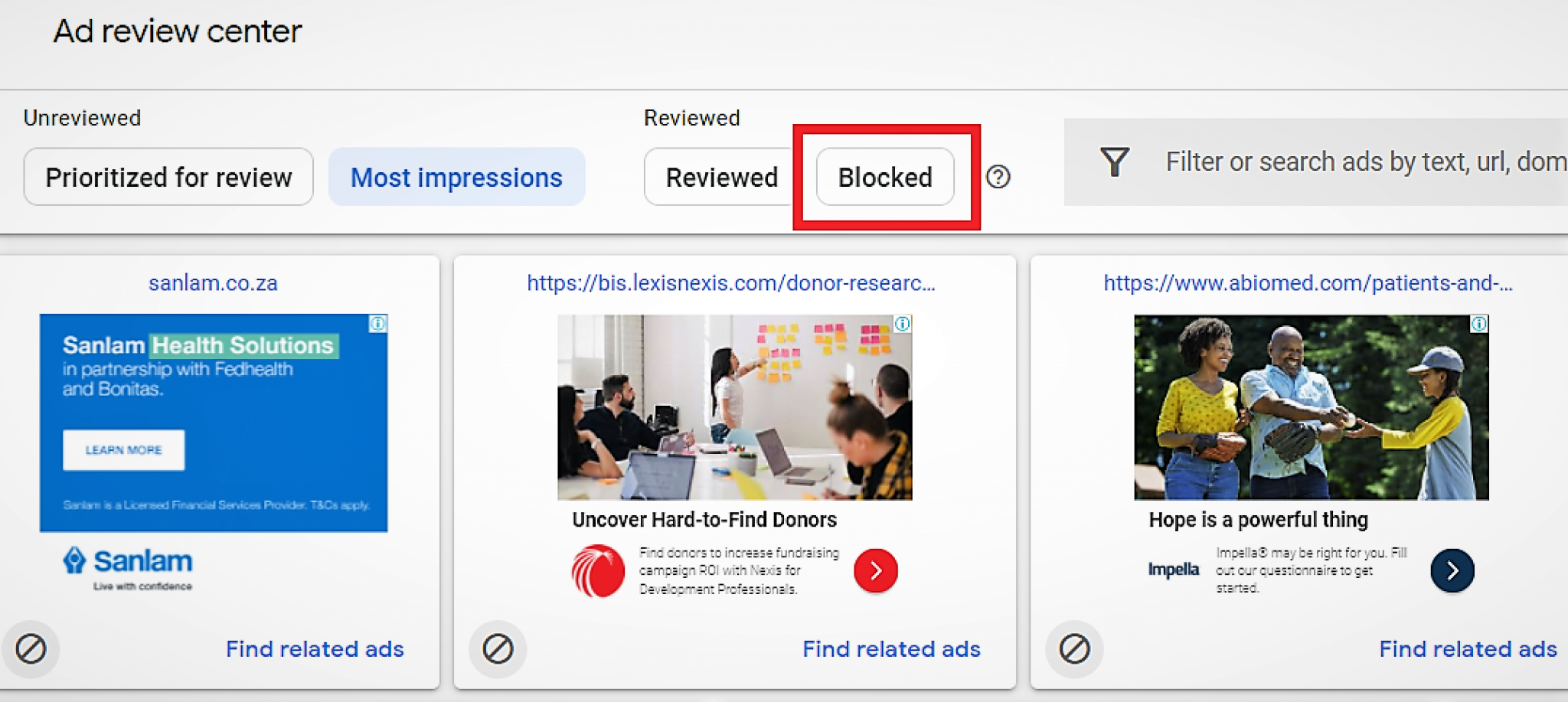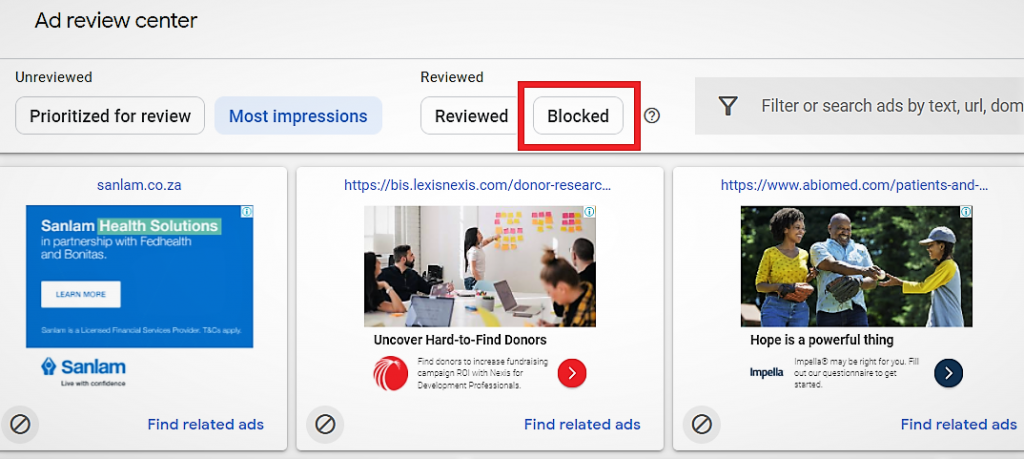 Then Choose what types of the category you want to block. For us, we would like to block Gambling and Betting (18+), Sexual and Reproductive Health, References to Sex and Sexuality and Drugs and Supplements. You may block some of them and observe what are the differences.
Track Your Audience
Use analytics to track your audience, website interactions, user affinity towards categories, age groups, top referrals, site time, bounce rate, top exit pages, etc., to earn more money from Google AdSense. These features can help you significantly in content optimization and should be tracked as performance feedback.
Placing proper ads on top exit pages can substantially increase your ad revenue and won't cost you much as you monetize your exit traffic.
Gain Insights on Your Best Performing Pages
Generally, 80% of the revenue and traffic is fetched by 20% blog articles. Though this might seem like a vague statement, this rule somehow applies to most content-driven sites. You can track the best-performing pages in terms of revenue from analytics and make tweaks to increase the revenue further, or maybe use call-to-action buttons if you have an action-driven site.
Your best-performing pages also tell a lot about the kind of content that is doing well on your blog, the author's writing style, and the working optimizations to earn more money from Google AdSense.
Signing Up with an AdSense Certified Partner
Usually, AdSense allows you to run 3 ads per page and 3 link units per page. However, if you signup with an AdSense certified partner, you can run up to 5 ad units per page to earn more money from Google AdSense. Depending upon the AdSense partner you choose, they might display these ads through Ad exchange (where Google AdSense and numerous other Ad networks will bid for your ad space, thereby increasing the competition).
A few AdSense partners have created automated tools to increase your AdSense earnings through algorithmic learning. Typically, these AdSense partners will take a flat 5 to 15% of your ad impressions. However, your overall revenue will increase since you can use 5 ad units. I would recommend you try the following Google AdSense partners.
Adpushup– With Adpushup, you can run 4 to 5 AdSense ad units. All your ads will open in a new window. The exciting thing about Adpushup is that they have developed an A/B split testing platform that can test multiple ad layouts and choose your website/visitor's best ones.
Ezoic–  Signing up with them will allow you to use AdX (5 ad units) to earn more money from Google AdSense. They also have a similar ad testing platform called Ezoiclite, where you can test multiple ad units. Ezoic can Increase your ad revenue by 50-250%
Use Ezoic's advanced tools to double your ad revenue. Ezoic is a Google AdSense Certified Partner.
Monetizemore – They don't have any ad testing platform, but they claim to provide you access to Ad exchange, the premium ad network which can fetch you the better cost per click. Monetizemore also allows you to run 5 ad units on your blog.
FAQS About Earn More Money from Google AdSense
How do I make $100 a day on AdSense?
For example, to make $100 a day, you need 40,000 Page Views per day, or 400 Clicks a day at the rate of 1% CTR and $0.25 CPC. You have to produce 500 excellent articles For 40,000 Pageviews. These pages must attract at least 80 or more page views per day.
Can Google AdSense make you rich?
Is AdSense still profitable in recent times?
AdSense is free and easy to set up, but the real thing is how to get the traffic that makes more AdSense earnings? So the valid question is: can you still get high traffic on a blog or website? The answer is yes – but very few people succeed at it.
Conclusion: Earn More Money from Google AdSense
There are very few Ad networks that work well with AdSense. Tribal fusion is one such ad network that is very tough to get through. You can try native advertising networks like Outbrain, Taboola, Revcontent, but all these ad networks' traffic requirements range from 5,00,000 to 1,000,000. You can use Infolinks if you have many US and Canadian visitors.
Even the most modest improvements in a few key performance metrics can dramatically increase your earnings as your traffic grows to earn more money from Google AdSense.  We urge you to experiment and try out these tips for yourself and be sure to leave a comment below, letting us know how you get on.