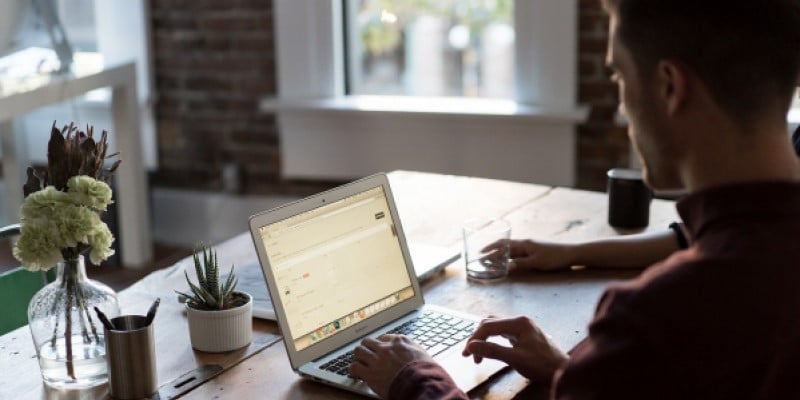 All new bloggers look for free and simple ways to increase blog traffic. Hundreds of courses are available, and no one uses all methods. Each blogger has a selected scenario. This post shows how we increased our blog's traffic by 80% more in just 6 months in simple ways.
I'm not a full-time blogger, so I couldn't spend much time on other traffic-generation methods. I spent most of the time preparing and writing articles only. If you want to increase blog traffic, the best thing you can do is simply create better content.
You've probably heard this before "Content is king" is thrown around more than a funnel at a frat party. But creating "better content" isn't just about quality. It also means being more strategic with your content marketing efforts.
Using the simple strategies mentioned below, you can quickly increase website traffic by over 80% in 6 months.
You may also like to read:
1. Write Articles About What Users Want
Reading your visitors' minds and what they want will take some time. Existing posts, demand, and user comments will help identify user requirements.
Once you get it, experiment and write for them; for me, one post started getting more hits in December; then, I found what readers are searching for in my niche type.
2. Guess and Write About Future
When others write about Windows 10, you write about Windows 11. It may come or not, but users will be searching for it. Be the first to write these types of things related to your blog.
When I faced network slowness in Windows 10 (at that time, Windows 11 beta was out), I figured out how to fix it and wrote the same method for Windows 11. Nobody read that till Windows 11 was officially released, and people started using it.
Now search for "Windows 11 network slow" in Google, and you will see. I'm getting good traffic for that page.
3. Focus on Content Strategy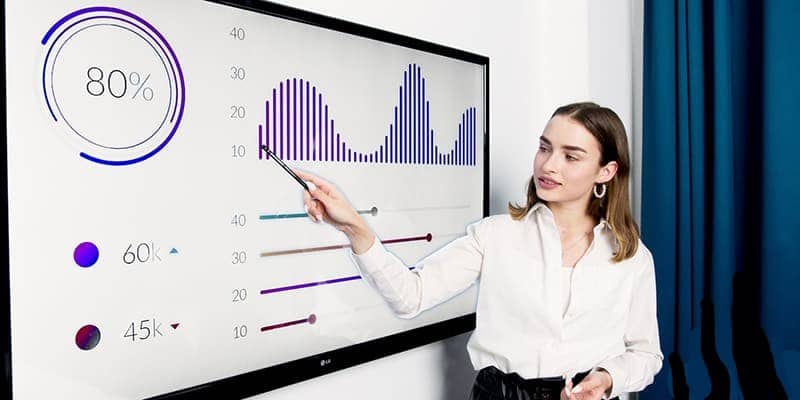 You need a well-thought-out content strategy to increase organic blog traffic to a website. We created a content strategy around planning, curating, and reusing produced content to maximize its value.
Before you create any content, it is crucial to identify your target audiences to increase blog traffic. This research will help you create content easily relatable to your target audience.
We extensively researched the content my target audience may find valuable to increase blog traffic.
4. Use Crafty Headlines to Increase Your Blog Traffic
A great headline is the starting point of your blog post. If your blog headline is mediocre, people don't read further.
The headline is the deciding factor in whether they need to enter the blog post or not.
The headline should build rapport and cause emotions like curiosity, love, and fear in the audience's minds because emotions cause people to take action.
We agree that sometimes using these headlines may not be suitable for SEO, as sometimes it may be challenging to keep keyword optimization and attractiveness in mind. Still, you should have to adjust a little to increase blog traffic.
5. Target Search Engines
When you get an idea to write something, search for it on Google. Open some results and see how and what they are saying.
One thing is that quality is key when it comes to content marketing.

Best Ways to Increase Blog Traffic
You can identify the word combination from the first search results (with bold text). Decide the keyword based on it for your new post. Then use your SEO knowledge.
6. Leave Comments on Similar Blogs
This does not imply that you must respond to each blog or article on the chosen blog. Provide helpful feedback to help us resolve the concerns raised on the relevant topic. I posted a few helpful comments on Microsoft and Reddit with several blog posts. It increased my traffic.
After publishing a post, another idea is to find the top blog posts discussing the same. Visit them and leave comments like "I found how to fix this problem." It's related to the keyword, and you must change one key. "More information about how to do it is available here on my blog," just for an example. Don't forget to revisit them and see the reaction. Keep excellent two-way communication.
7. Reply to Your Visitor's Comments and Emails
Each visitor is like a customer for our business; one day, we will be benefited from them. So make them happy and excited by replying to their comments and emails. If they ask questions you don't know, check and find out for them (for tech blogs).
This will not only make the particular visitor happy but new visitors too. Allow subscribing comments to notify automatically.
8. Promote Content in Communities
Online communities like Facebook groups, Slack channels, or Discord servers are great places for promoting content. After all, people interested in your niche are gathered in one place, so you only need to persuade them to check out your blog.
But promoting online communities doesn't mean joining a couple of groups and spamming the heck out of them. That's a big no-no unless you want to get booted and banned. There is an art to doing this correctly, and the key is preparation.
Before promoting anything in a group, you should join and study its "culture." Figure out what people typically discuss, what posts get high engagement, and what posts aren't allowed.
Along the way, you should become an active member. Leave comments, participate in discussions, ask questions, and so on.
If you're active, the admin or moderator will notice. Build a relationship with them. Message them and ask how else you can be helpful. This strategy should get you in good standing with most communities. From there, you'll be able to share your content without worrying about any backlash.
9. Crosslink Your Pillar Content
When you crosslink your posts, Google has a much easier time indexing your content and understanding the most crucial content.
Unlike backlinks, crosslinking is entirely within your control.

Best Ways to Increase Blog Traffic
Crosslinking means that your new blog posts include links to older blog posts. We focus on adding as many links to our pillar content as possible to a more accessible rank in the search engines.
10. Engage in Forum Marketing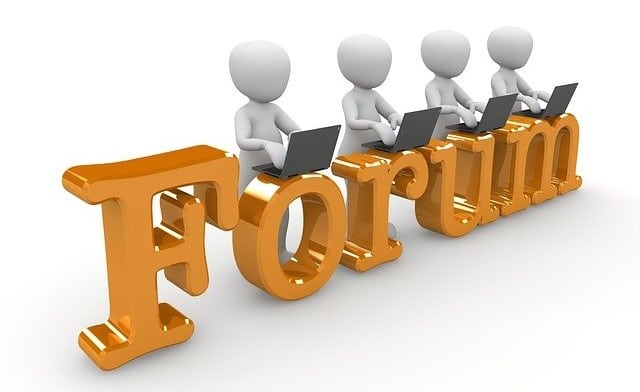 Forum marketing is an often disregarded form of marketing; one reason could be that it can take a long time to build up your profiles on forums, and it's an ongoing task. If you stick with it, it can get you more targeted traffic and conversions.
To get started, research the most popular forums in your niche, but make sure they are active and not filled with spam. Then, create a profile and start interacting; initially, try not to appear as if you're only there to sell, but rather try to be helpful and engaging and show that you are informed.
Only once you start building good links with other users can you really start promoting yourself, but not too heavily.  Many forums allow you to add a signature that appears at the end of your posts, including a link. Try customizing this signature to attract users to your website or sign-up form.
11. Use Appealing Images
Images brought me some good traffic from Google and Yahoo. Many people use image search with a specific keyword. Try to cover them and enjoy the traffic.
Eye-catching, fun images mean more shares on social media, making reading a much more pleasant experience.
12. Create a Business Plan Foy Your Blog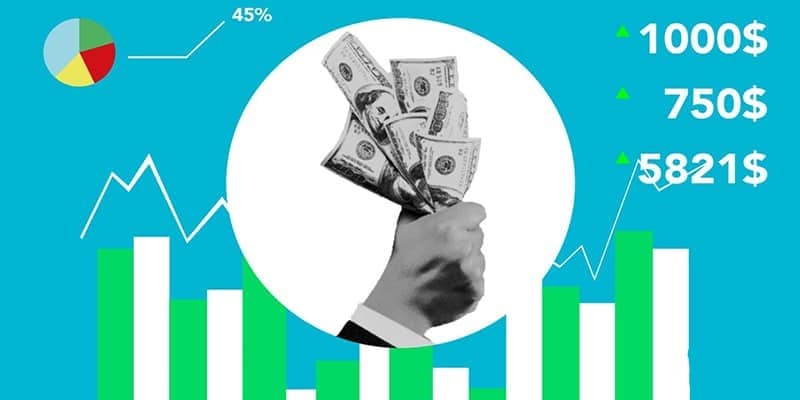 This is where you determine your blog's purpose and why your blog exists. Here are some key aspects that you'll want to address in your blog's business plan:
Your blog's mission statement
Your blog's ideal reader
Your blog's business and brand goals
How do you plan to monetize your blog
Your blog's marketing strategy (online and offline)
13. Work with influencers
It's no secret that people are more likely to trust recommendations from someone they know and respect. That's where influencers come in.
An influencer is somebody with a large following who can promote your product or service to their audience. When you work with an influencer, they create content that includes a call-to-action for their followers to visit your blog.
This could be a blog post, social media post, or video review. According to data, Instagram posts are the most effective content format.
Finding an influencer with an engaged following interested in what you say is vital. You can use platforms like BuzzSumo and Hootsuite Insights to find influencers in your industry.
Once you've found someone who would be a good fit, contact them and see if they're interested in working with you. If they are, you can start brainstorming ideas for content they can create. Just remember to give them clear guidelines on what you expect and when you need it.
14. Related Posts and Interlinking
Related Posts and Interlinking are two techniques that can help you improve your website's SEO and user experience. Related Posts are articles relevant to the current topic and can be displayed at the end of your content or in a sidebar.
Interlinking is linking different pages on your website using anchor text. Both techniques can help you increase your page views, reduce your bounce rate, and pass authority to other pages on your site.
Related Posts and Interlinking can improve website traffic by:
Helping search engines crawl and index your site can boost your rankings and visibility.
Passing authority and PageRank to other pages on your site can improve their chances of ranking higher.
Providing users with relevant and valuable content can keep them engaged and reduce the bounce rate.
Acting as call-to-action messengers that can guide users to take your desired action, such as purchasing, filling out a form, or subscribing to your newsletter.
Increasing the number of pages per session and the average session duration are positive signals for SEO.
15. Update Old Posts
Have you noticed your posts get hits by different keywords than what you targeted? Use Google Analytics to find incoming keyword traffic and modify posts to utilize all search impressions.
Here's how we like to refresh old content:
Improve the content.
Add more content.
Add more images/screenshots.
Remove any outdated information.
Add more up-to-date information.
Under search queries in Google Search Console, you will get an idea about keyword impressions and CTR. Search with the same keyword and see how your blog posts appear in search results. Would you click it if you were a user searching? Think and modify.
16. Make Your Content SEO-friendly
Here is the screenshot below for problogsolutions.com from Google search results.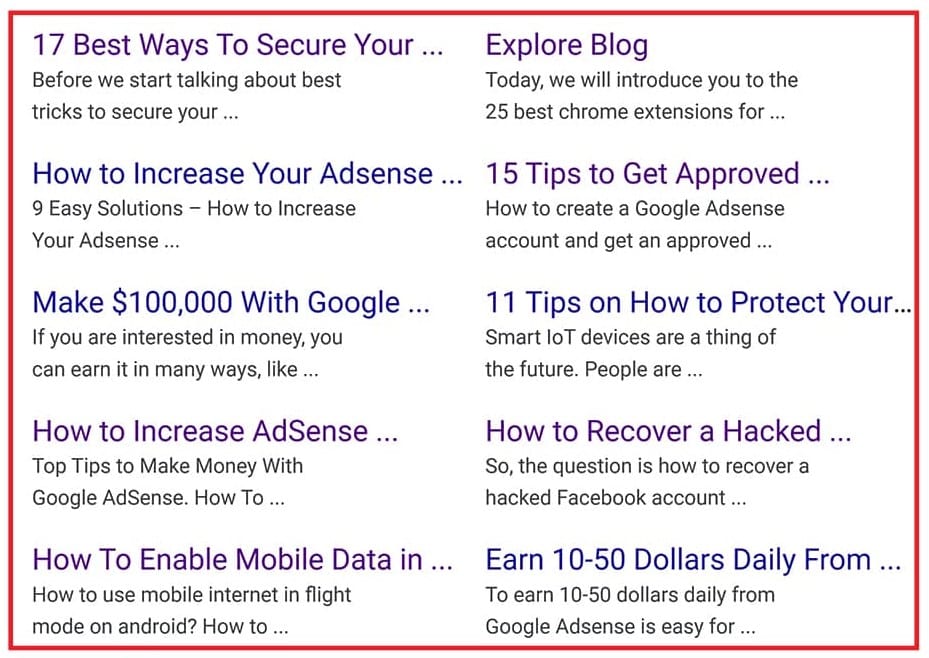 When working on SEO, you need to know the existing factors influencing your ranking. These elements affect your ranking in either a negative or positive manner. There are two types of ranking factors:
On-page
Off-page
To make your content SEO-friendly, you must pay attention to on-page factors.
Here is the list:
Use keywords in the title, description, and H1 tags.
Use SEO-friendly URLs
Make a user-friendly layout; use H2 tags, bullets, etc.
Use keywords in the first 100 words.
Make your design responsive.
Optimize page loading speed.
Create long and original content.
Optimize images with SEO attributes (ALT tags)
Use outbound links with quality and relevancy
As we already mentioned, and as you probably already know, SEO takes both time and knowledge.
17. Use Pinterest to Increase Blog Traffic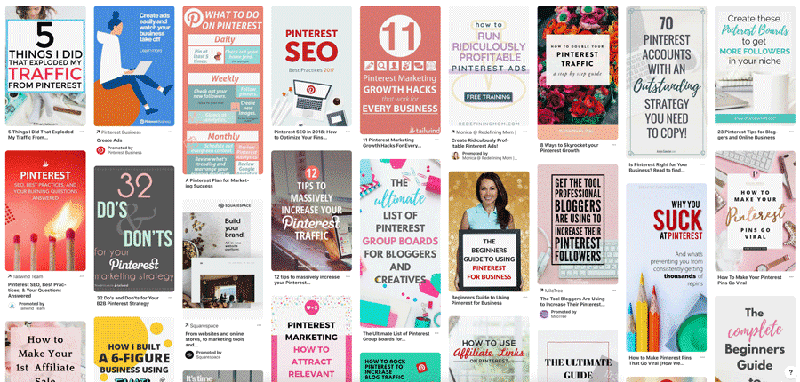 It's essential to understand how Pinterest works. Although it is a visual platform, it is also a search engine that relies on text and keywords to show users the right content. When a user is logged in and on the Pinterest homepage, they will see an intelligent feed that attempts to show content that is likely to interest them
Success with Pinterest can really be broken down into two main parts:
Creating images that get people's attention and encourage them to click.
Optimize your profile, boards, and pins with keywords to show your content to the right people.
Getting the best results and increasing blog traffic with Pinterest can take a little time, but you'll see the results if you stick with it.
18. Follow Up With BackLinks
This is one more helpful idea I found. When some bloggers add your post link in their posts, or some users submit it in any forum, you better see what they are talking about. It will give some ideas, and you can also comment to increase the traffic.
I don't know Russian, but someone added my blog post to the large Russian community, which increased traffic. I used Google Translate to understand it and left some comments there. Still, it's driving me enough good traffic.
More interesting topics for you:
19. Don't Write News, Please
You are not running a top news blog, so do not try to write news like 'the latest Windows version released or "WordPress update is out; download here and wait for traffic. It will not work. High PR and famous websites will take care of them, and you can't compete with them now when your blog is new.
You can write this type of news with many feed subscribers or direct visitors.
20. Write and Write
You must understand what I mean. If you are new to blogging, allocate at least 6 months to get good traffic. Keep writing.
Here are some additional tips for writing effective blog content:
Write about topics that are relevant to your target audience. What are your readers interested in? What are their pain points? What do they need help with? Write blog posts that address these topics.
Write in a clear and concise style. Your readers should be able to understand your points without having to struggle through your writing. Use simple language and avoid jargon.
Use visuals to break up your text. Images, infographics, and videos can help to make your blog posts more engaging and visually appealing.
Promote your blog posts on social media. Once you've written a blog post, share it on your social media channels. This will help to get your content in front of a wider audience.
By following these tips, you can create blog content to help you achieve your business goals.
21. Optimize Site Speed and User Experience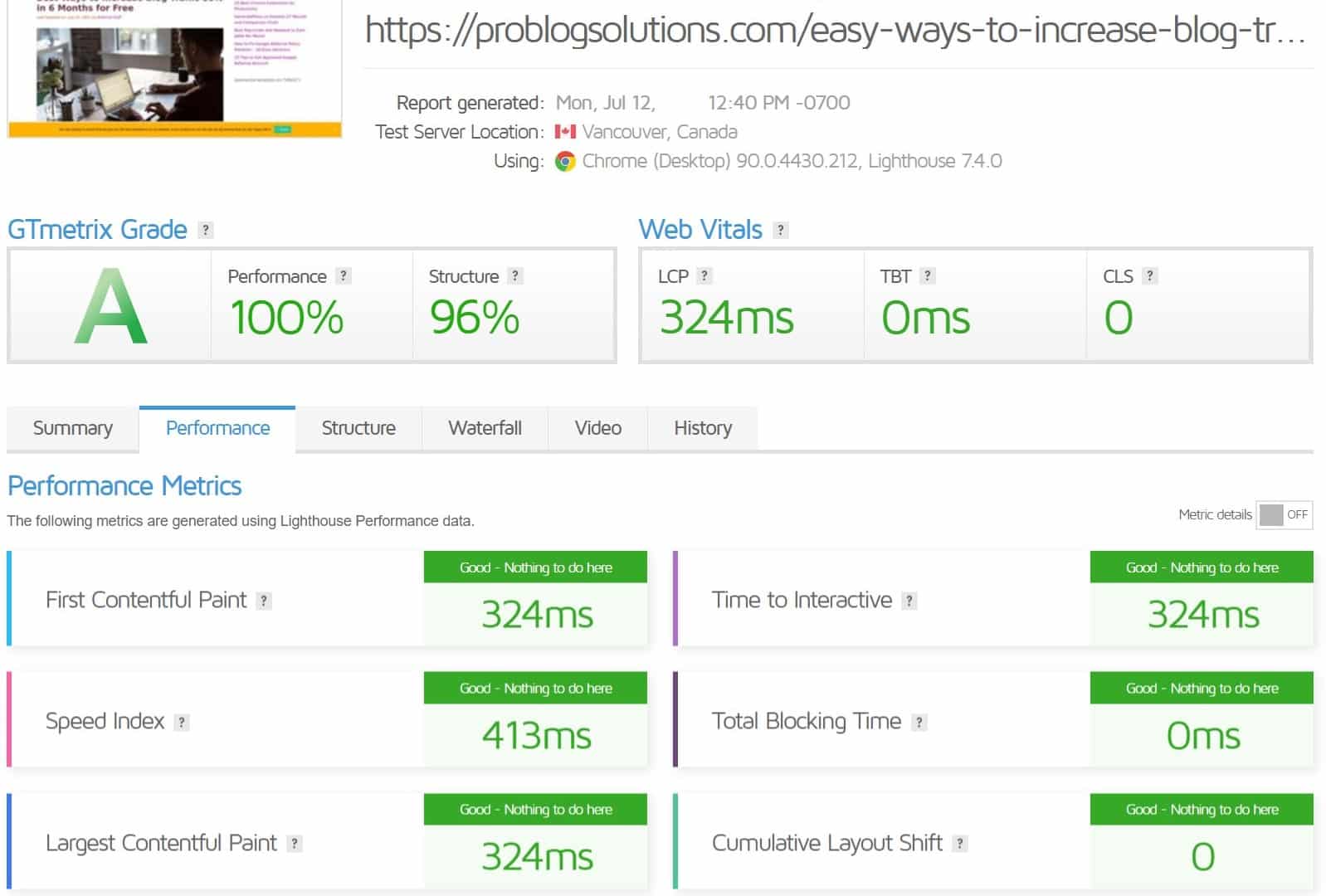 Something that is overlooked by all bloggers, including ourselves, is page speed and user experience.
If you are a blogger who wants to increase blog traffic, having a fast site with a great user experience is necessary.

Best Ways to Increase Blog Traffic
A well-optimized site will make readers stay longer, view more content, have more trust, and have a much more excellent overall experience. These things are huge factors in how Google will treat your site in its search rankings.
Listed below are some of the popular website optimization testing tools:
Quick tips for a better user experience to increase blog traffic:
A well-designed homepage that directs readers where they want to go.
A clean sidebar that's not overwhelming.
Mobile-friendly website.
Nice large headers to break up content.
Short paragraphs 2-4 sentences long.
Taking action on some of the points above will almost increase blog traffic and significantly improve user experience.
22. Keep it Unique
I'm not discouraging this habit, but if you don't have something worthy and unique to write, leave it better. Do not just write useless, old, and most-covered topics on your blog because you want to publish daily when it comes to Quality vs. Quantity in blogging; quality always wins.
Here are some tips on how to write unique content for blogs:
Do your research. Before you start writing, take some time to research your topic and find out what other people have written about it. This will help you avoid plagiarizing and come up with a unique angle for your writing.
Use your own voice. Don't be afraid to let your personality shine through in your writing. Your readers will appreciate your authenticity and will be more likely to connect with you on a personal level.
Be creative. Don't just write the identical old boring blog posts everyone else writes. Get creative and try something new. Use humor, storytelling, or even poetry to engage your readers.
Use visuals. Images, infographics, and videos can help to break up your text and make your blog posts more visually appealing. They can also help to explain complex concepts in a more easily digestible way.
By following these tips, you can write unique content to help you stand out from the crowd and attract more readers to your blog.
23. Do Some Guest Posting
Guest posting is considered by many as a "safe" way to do link building, but the real benefits of guest posting are far more than getting a link pointing to your website. Guest posting is a great way to promote your personal or business brand and get traffic to your website.
To take advantage of these benefits, you must publish your posts on high-quality websites with lots of traffic, which is not always easy.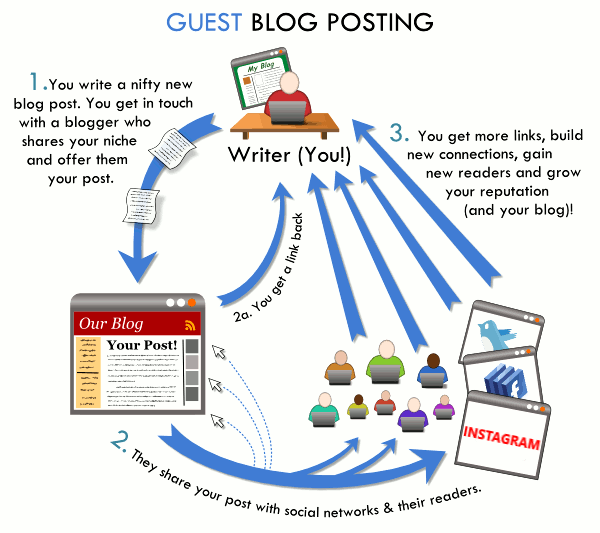 First, you need to identify the websites that are good candidates to accept your posts and then create a plan on how to get published. The idea of just sending an email with your post will not work, so you need to work harder and be more creative.
Guest posting for traffic is hard work, but it is definitely something that will set your website or blog apart from the rest, and this is very good for SEO purposes as well.
When approaching big websites that accept articles from contributors like Forbes, Inc, etc., you need to show them examples of your previous work, so before attempting to contact them, make sure that you have some excellent examples of published work in your portfolio.
When the Editor reviews your application for becoming a contributor, they will also view your social media profiles to ensure that you have a strong profile in at least one of the networks.
FAQs About Best Ways to Increase Blog Traffic:
What are the different traffic sources of a website?

Direct traffic, organic traffic, traffic from email marketing, paid search, referral, social, and others are the possible traffic sources of a website.

What is the most effective way to increase traffic to a website?

How much traffic is suitable for a website?

Well, it varies from niche to niche. If you have an affiliate site, 100+ visitors a day may result in good earnings, while for an AdSense website, even 1000+ visitors may not get your desired results.
Conclusion on Best Ways to Increase Blog Traffic:
One final thing. Consistency is the key here. These traffic strategies are proven, but we can't promise overnight results. Stick to them; you will eventually get fresh visitors to your blog, increase your email subscribers, boost your conversion rate, and build a sustainable business.
The above methods can help you increase visits and page views to a blog. More importantly, be patient.
Share your comments and thoughts about these best ways to increase blog traffic points.