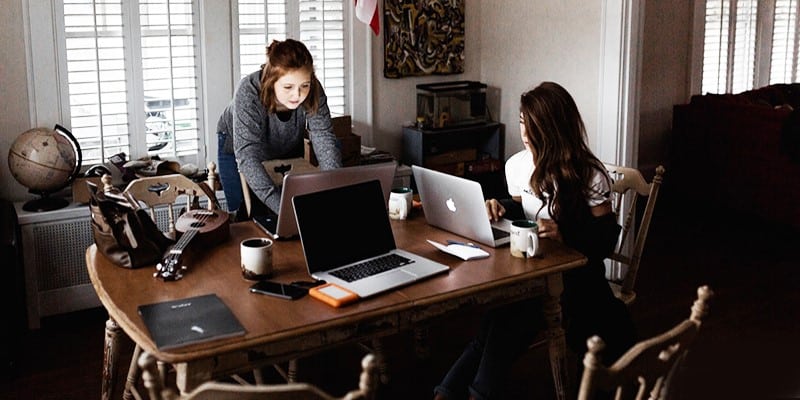 So you must have already heard of all the discussion talks on how to rank without backlinks on Google?
There are precisely "11,100,000" results on google search, which talks about how to rank without backlinks. Still, not a single one has any practical examples included proving the method's authenticity.


You need a body of content on your site so that you can build your overall authority on the topic and within the niche. … So you see, while data says most websites ranking in Google have at least one backlink, this proves that you can actually rank for low and medium-volume keywords without any backlinks at all.
Here are different ways to try to get your page to rank without backlinks:
Focus on the value of the content
Go for longer tail keywords (they tend to be less competitive)
Copy what your competitors are doing with their on-page SEO
Work on your internal links
Take advantage of SEO
Work on having a low bounce rate for pages
Take advantage of video carousels
We know you want to see some proof of the traffic on which we are building my claims to rank without backlinks.
Go ahead and see for yourself: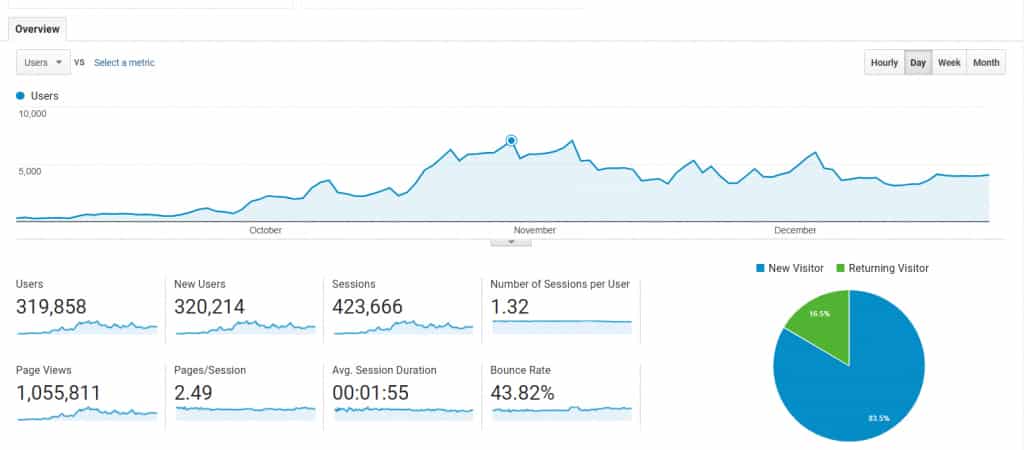 Impressive, ain't it? Now let's talk about how we actually achieved that.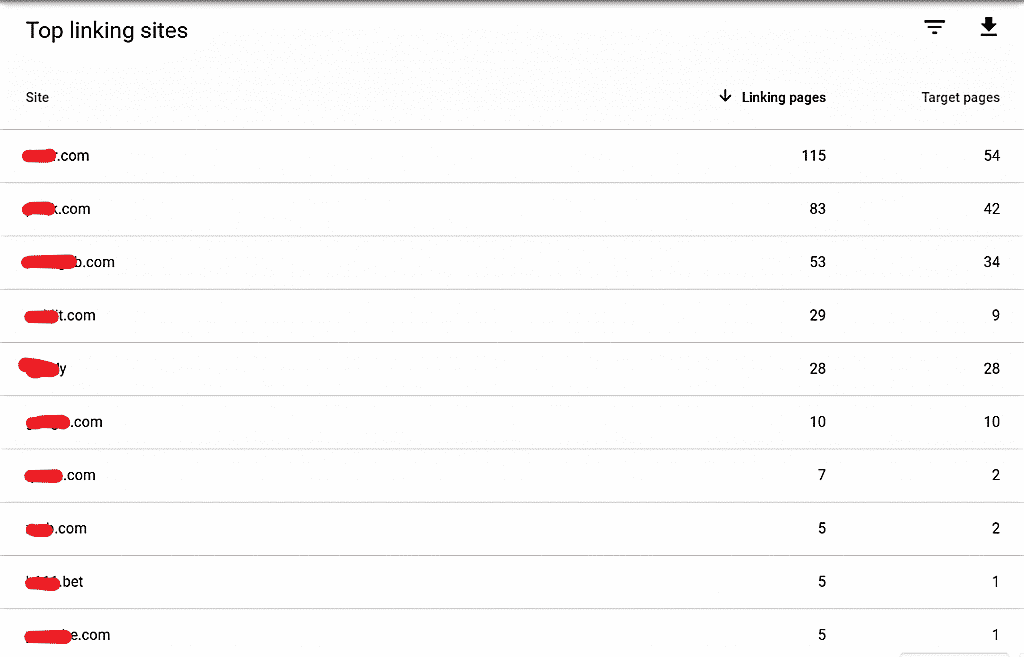 The site is based on WordPress. It's the best CMS (Content Management System) for personal websites. Here is the data on top linking domains from Google Search Console for those thinking we are lying about backlinks. Most of them are Social Media Sites for which we set up IFTTT to post content automatically. You can not consider them as direct backlinks. About IFTTT, we will talk later.

Still not satisfied with the data? Look at this ahrefs report. Now we can not convince you more than this. We cannot do anything more than what we already did to convince you, so you can stop reading if you don't believe it.
Still here? Good, Let's jump to the real deal and help you learn something substantial about how to rank without backlinks. So you must be wondering what unique things we did with this project. I'll be breaking down all the things pointwise so that they become easier for you to understand and navigate through.
You may also like to read:
Site Structure is Important
This is maybe the most important thing. That's why we kept it prioritized above all. We all know about creating categories on our website, but we forget about the real meaning. They are made to make navigation on your website better.
Don't just create categories and forget about them. Instead, work on them.

How to Rank Without Backlinks
First of all, create as many in-depth categories as you can. This gives a much better signal to Google of what the content is all about. Now create a menu around your categories and add them to the header.
This way, it creates much better navigation around your website. Enough of categories, now jumping on to internal linking. Internal Linking is so powerful that it can flip your rankings upside down if implemented correctly. Wondering how we internally linked in this website?
Internal links are 2 or 3 relevant web pages from the website or say that the pages come under the same category. I'm not a huge fan of internal linking, but still, we do. Don't just link any post just for the sake of doing it. Google's more intelligent than you. Much smarter. Don't try to fool anyone.
Only link internally the relevant posts on your website under the same category. This creates a considerable impact on seeing your site from the top. You can also link relevant category pages in the content, and no doubt that it works.
Go for Longer Tail Keywords
Generally speaking, longer tail keywords, e.g., questions and longer phrases, tend to be less competitive and easier to rank if you haven't any backlinks.
Use the Long Tail Pro tool to help you do your researchWith Long Tail Pro, all it takes is a single seed keyword to get up to 400 long-tail keywords within seconds.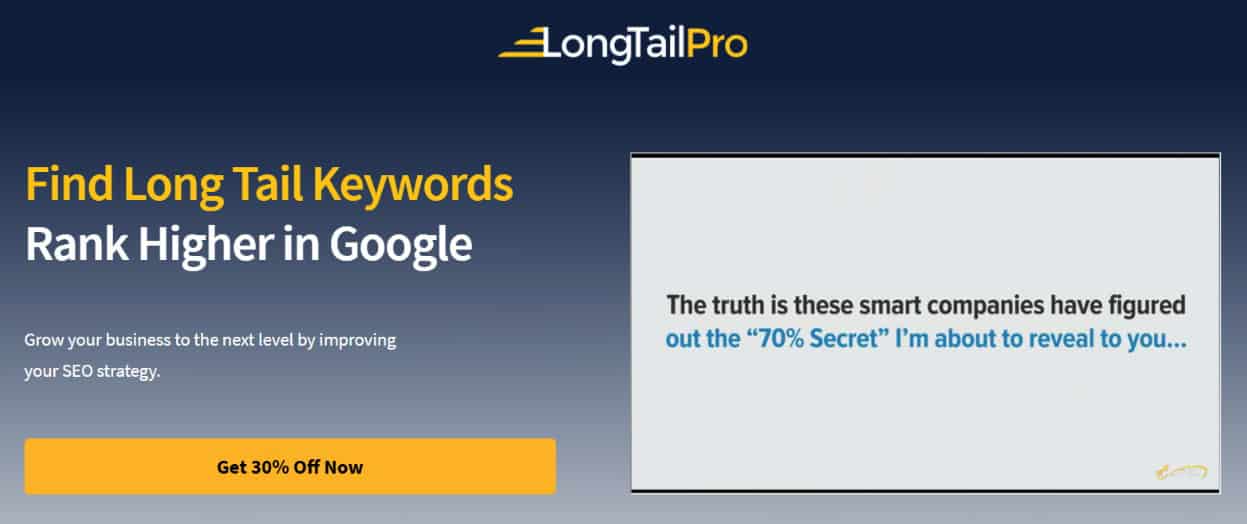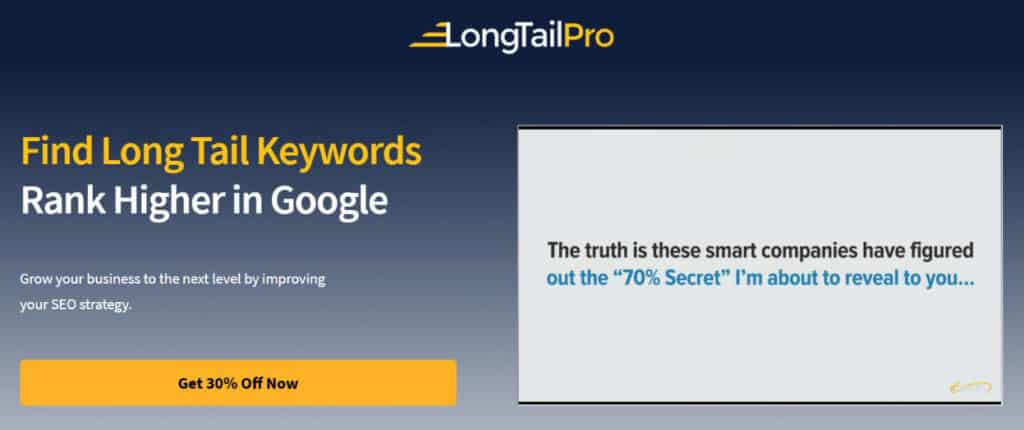 By switching to the Competitor Keywords mode, you start with a competitor's page or domain URL and watch Long Tail Pro dissect their keyword strategy. Compare the keyword suggestions using all the metrics that matter.
After doing this research, pick out the long-tail keywords that you know stand a pretty good chance of outranking the competitors because you can write better content.
I would suggest opening an 'incognito tab' in Google, paste your phrase and see who is ranking, e.g., if the first page on Google is full of 'big names,' it will be tricky. However, you will stand more chances if you don't recognize names.
Produce Quality Content
As much corny as it sounds, It is the thing if you aren't willing to make a ton of backlinks. No matter which niche you're working on, There's always some content you can put up there on the Internet.
Let me talk about my approach to publishing new content every single day. First & foremost, Make a structure for your posts. In my niche, Every article kind of followed the same post structure. So before publishing my first article on the site, I made a post structure on Google Keep.
I noted all the subheadings, content structure down there. Whenever we needed to publish new content, I just copy-pasted the structure from Google Keep, edited a few things here and there, sprinkled it with some on-page optimization, done. With that done, you're good to go. At least publish 1 new article every single day.
I went a little hardcore by publishing around 4-5 articles per day. Because you never know which article might make your site rocket through the rankings. Try to cover every single bit of knowledge in your niche. Google will start loving you if you update content more frequently than your competitors.
This way, the crawler will come more often to your website because it saves the crawler the budget. Your content will start indexing in a lesser amount of time.
Also, Internal linking plays a massive role in indexing. I noticed that content with internal links of popular posts indexed way faster than content without internal links. Keep in mind that producing content doesn't mean that you start copying others' content or spinning it.
I know writing that vast amount of content could be tedious for a lot of people, and coming up with new ideas every single day is a difficult task on its own. For that, you can look at what your competitors are doing.
Get an idea from their content and structure it in your words. Do anything you want. Just don't copy the entire thing. You can hire a content writer if you're too busy or just not interested in writing. or make a friend who loves writing
Are you thinking about how long that content should be? Ideally, anything near about 1200 words has the potential to rank if optimized decently. Try to break down your content in as many headings, subheadings, and questions as you can. Trust me, It works.
On-Site SEO Optimization
When you aren't working on your off-site SEO, You need to ensure you're doing everything right on your on-page tweaks. As a matter of fact, You can use any SEO plugin you want to use.
Personally, I like Yoast. A few days back, a new plugin was released named "Rank Math SEO. "I recently started using it and liked that plugin only because it has an In-built schema feature, and we want its SERP preview.
Plugins will not help you if you don't optimize them the right way. We want to tell everyone that we feel like you don't need to incorporate your categories, tags & author pages in the sitemap. We only keep Pages and Posts on it. Try to make it as clean and pleasurable to the eyes as possible. Please don't create a complete mess out of it.
Now talking about your SEO title and Meta Description. Try to add your targeted keyword at least once in both of them. Also, try to make a clickbait-ish type of title.
It will help you increase your CTR. Adding Numbers to your title also tends to increase the CTR. Check what the Person on no. 1 is doing. Try to learn from that Person's work. There's a reason why he's no. 1 & you aren't.
DISCLAIMER: Stop giving a shit about those Green ticks in your SEO Plugins. They don't mean anything at all.

How to Rank Without Backlinks
Since we're talking about CTRs, Let's not forget about a thing that actually helps you increase it. This is called the table of contents. You can use this plugin for that. Wondering how to get these for your articles?
Show the TOC on top of your content and wait till Google crawls & starts showing it.
How to Optimize Images to Rank Higher?
Don't apply any rocket science to it. Just add your targeted keyword with different prefixes & suffixes to your image's title & ALT text. With this, You're good to go.
Your main aim with on-page optimization is to tell Google what your content is all about. Schema helps you do that much easier, and I know for a fact that you aren't doing it on point. No matter your niche, there's a schema structure for you.
Confused about what's suitable for your blog and how to rank without backlinks?
Go to schema.org
Search anything around your niche or topic. Whether it be reviews or games or music or anything, You'll get an answer.
Still, aren't you able to find it?
Take your 5 competitors for a particular article.
Take their URLs & put them into the Structured data testing tool.
Check what kind of schema they are using and learn from them.
That's It.
And yes, you can get those stars in SERPs with its help. It helps in increasing the CTR. As we discuss on-page SEO, many of you think that putting in your keywords "X" several times in your article will help you rank higher in SERPs.
We won't lie. It actually would help a bit but only for some short period. Your site will get vanished at the end of the day, and you can also receive a manual penalty from Google. I know you don't want to get your site disappeared from Google. So stop playing those dirty tricks now.
Work on Site's Loading Speed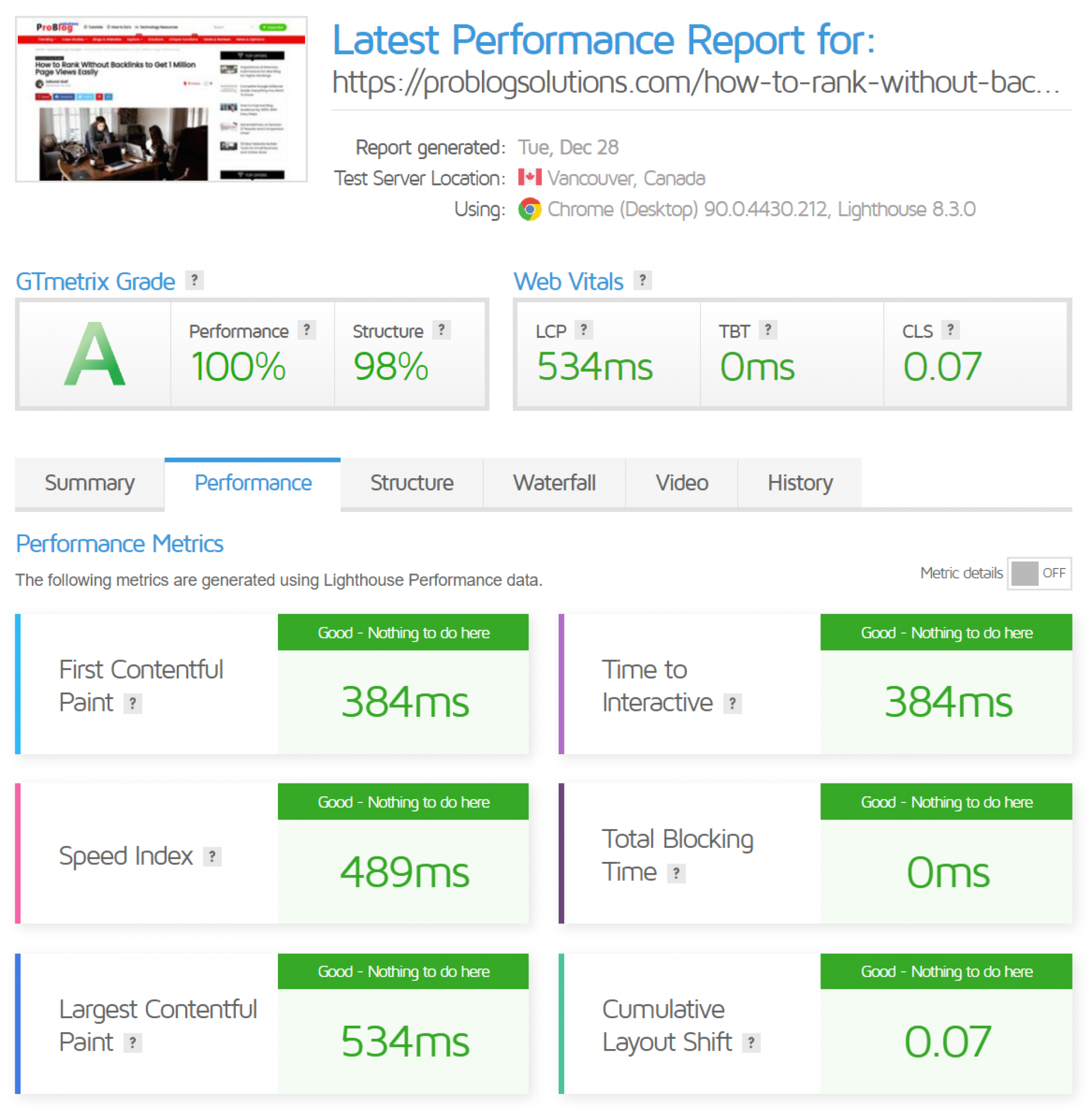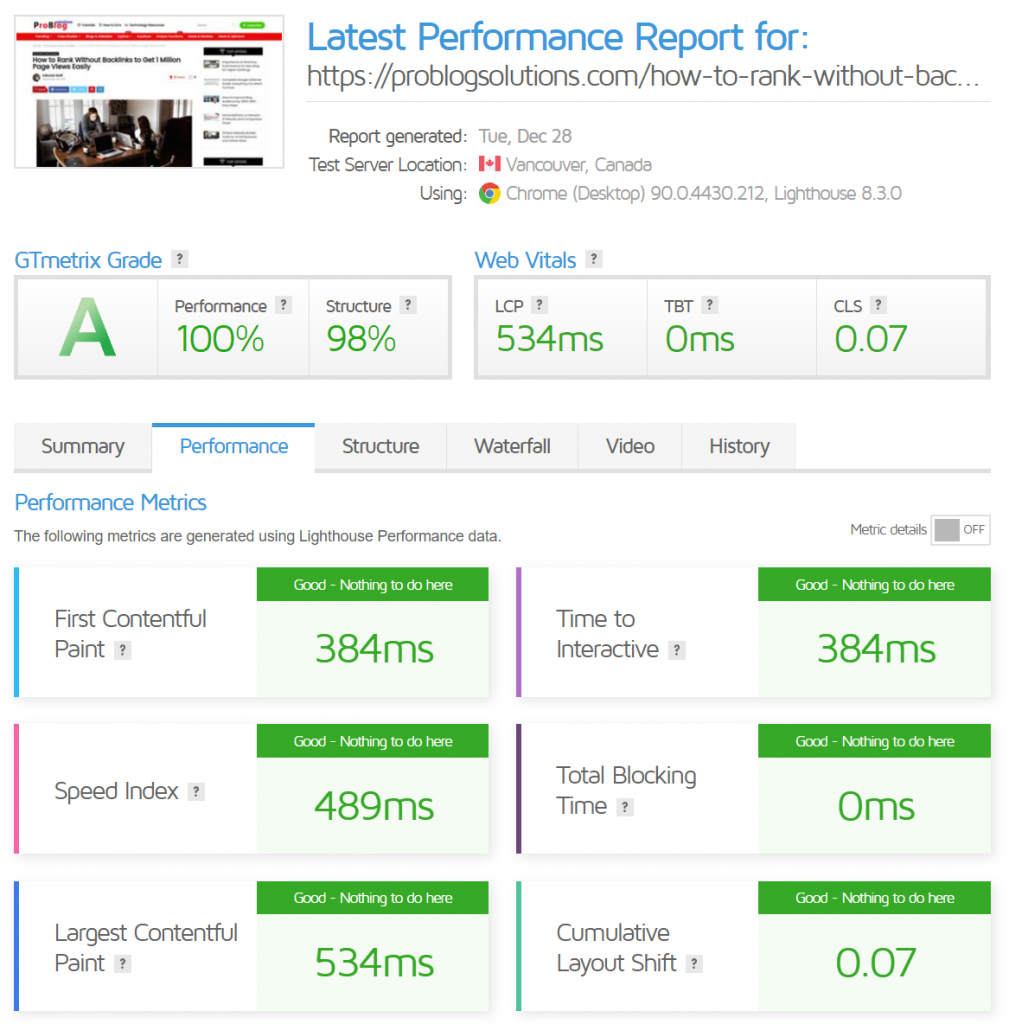 Now it's a ranking signal from Google as well. So please don't take it for granted. It plays a significant role in rankings & acts as the backbone for user experience.
Poor site speed can result in making your site's experience worse. It tends to increase the bounce rate, which tells Google that people aren't interested in your content.
Even if your content is excellent but lacks speed, people will start leaving your content straight away. A significant role is played by the server on which your site is hosted.
I am not a big fan of shared hosting servers, but you can use them if you're starting or have little to no traffic. No issues with that. But with time, you should upgrade your server.
We personally use cloud hosting servers. You can also make tweaks to your website, which will increase your site's speed. Use caching plugins to boost your speed and try to minify your code as much as you can. We use WP Rocket for optimizing my website.
You can use pretty much anything which goes with your hosting server. Page size is the most crucial aspect when talking about speed, and images dominate the size.
This clearly suggests that you need to optimize your images to get much faster speeds. We use TinyPNG to optimize my images before uploading them to WordPress. Then After that, I used the Wp smush Plugin to optimize the photos much further.
Even after doing both of them, if the images are not getting compressed, I use Adobe Photoshop to compress them. This method works best for me, and I'm using it for a long time. After doing all the tweaks, ensure your website is loading under 4 secs in GTMetrix Dashboard in your desired locations. Create a Free account on GTMetrix, with the help of checking your site's speed in different countries from different devices and browsers.
Content Sharing is Key

Sharing is caring. Start caring for the people interested in your content, so start sharing your content more often. With that being said, I'm not asking you to share every single piece of content manually on different sites.
Let's talk about how to automate this process for free to rank without backlinks. There are different tools in the market that you can use for FREE for this task.
On this website, I use IFTTT; Which is the best service that I know to date. You can attach your WordPress website to it and create different applets that will automatically run whenever you'll hit that "Publish" button. Keep in mind that I'm not asking you to share the link. It looks spammy, and people won't even consider visiting your website. Show some creativity and use IFTTT's Features to the fullest. You can do some severe damage with it.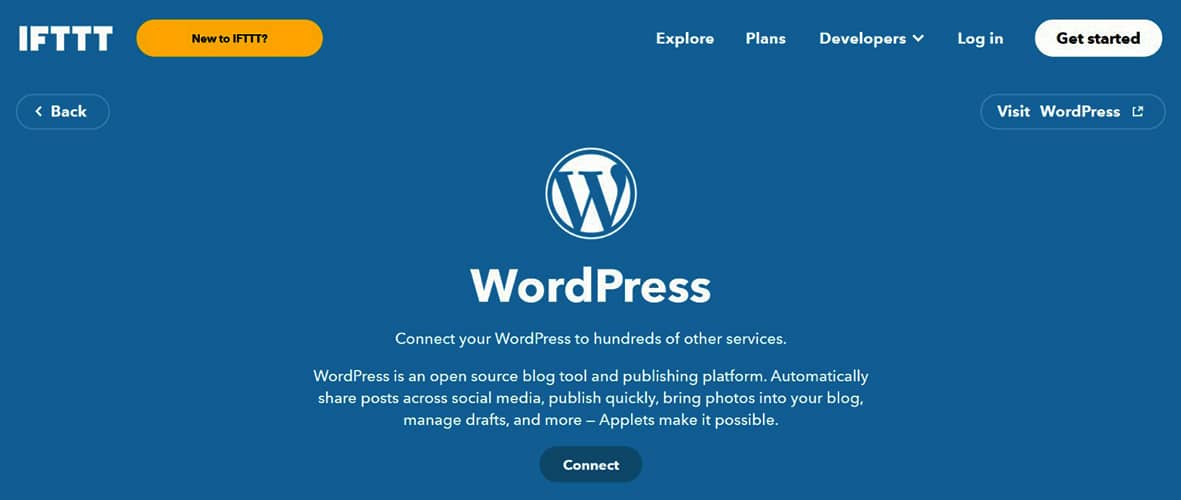 Ensure that you're sharing it on famous social media such as Facebook, Twitter, Linkedin, Quora, Instagram, and Medium. If you don't like IFTTT for some reason, Then here's a WP plugin that can work as an alternative for you. It takes a little more time to set up, but you can manage the post sharing from your website.
Also, It can impact your site's speed as well. But you need to understand that you have to share posts on Social Media Sites. It gives a positive signal to Search Engines & makes your content look more engaging.
More interesting articles for you:
Making your Own User Base
This is a thing that I want to start a healthy conversation around. I'm pretty sure that you must be knowing about push notifications. It is crucial to have push notifications integrated with your blog. There are several reasons why you should do it today.
You should not be totally dependent on any single type of source for your traffic. Maybe tomorrow Google makes changes to its algorithm, and you lose all your traffic because of it. So building your own audience is a pretty amazing idea!
It helps your audience get updated regularly with all the updates you're making to your blog because search engines take some time to reflect these changes. At the same time, with push notifications, you can let them know instantly about them!
If you know how to play with your visitor's mind, you can do much positive damage to the market.
Over these months, I grew my subscription list to over 15k subscribers with push notifications. The best part is that all these people are interested in the niche I'm targeting, So I can also target them later with some other content.
Onesignal is the best free push notifications add-on available right now, from my point of view. You can do the same thing with E-mail marketing as well. I like push notifications much more as it gives me direct access to their phone's notifications.
FAQs About How to Rank Without Backlinks
How long does it take for Google to rank your page?

How long does it take for a blog post to rank?

Usually, your blog posts will be indexed and ranked in 60-90 days. But blog posts don't start to rank well for at least a year and more likely 18-24 months. That doesn't mean that your content won't get any traction at its initial launch.

What are on-page SEO techniques?

On-page SEO refers to the practice of optimizing web pages to improve a website's search engine rankings and earn organic traffic. Besides publishing relevant, high-quality content, on-page SEO includes optimizing your headlines, title, meta, header, and images, respectively.
Final Words on Rank Without Backlinks
SEO is constantly changing. While backlinks are still highly beneficial, it's essential to learn how to survive without them, which is why knowing how to rank without backlinks is a particular skill. If the day comes when Google decides to stop using backlinks to measure authority and trust, you will be prepared, and your website will sustain the blow.
What's your take on how to rank without backlinks? Drop a comment if you feel I've missed something important or in case you want to ask something about how to rank without backlinks.