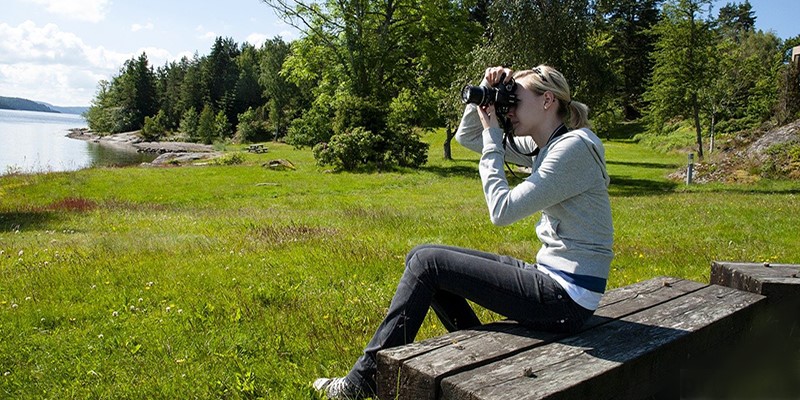 You will get sites selling your photos online that pay you to take pictures in this article. There are various legit ways to earn money online, and you are going to get the best places to use your photos to earn money online.
What you Need to Know About Selling Photos on Stock Websites:
Stock photography sites don't allow you to set your own prices. You must sell your images for the same prices that the stock site does.
Most stock photography sites will require you to go through an approval process. You can't just upload your photos and sell them right away. Both the content and the quality of your photos must meet certain requirements.
Pay is commission-based, and you don't get to keep all of the profit. Each stock website has its own commission structure. Find out which one is the best fit for you by researching. Alternatively, you can maximize your profits by using multiple sites.
In some cases, the stock photo site may require exclusivity. You won't be able to sell your photos on any other stock photo sites due to this. As a result, make sure to read the fine print.
You retain the copyright when you sell your images through a stock photo site. You are, however, selling the images under a royalty-free license, which means that whoever purchases them has certain rights to use them. They may use it in marketing materials, such as on their website. They cannot, however, resell your photograph.
Popular stock photo sites may give you exposure, but they are also very competitive. You have the potential to get your photos in front of lots of content creators, but your images will be among millions of other photos, all competing for the same thing. So, it's important to stand out.
What Type of Images are They Buying the Most of?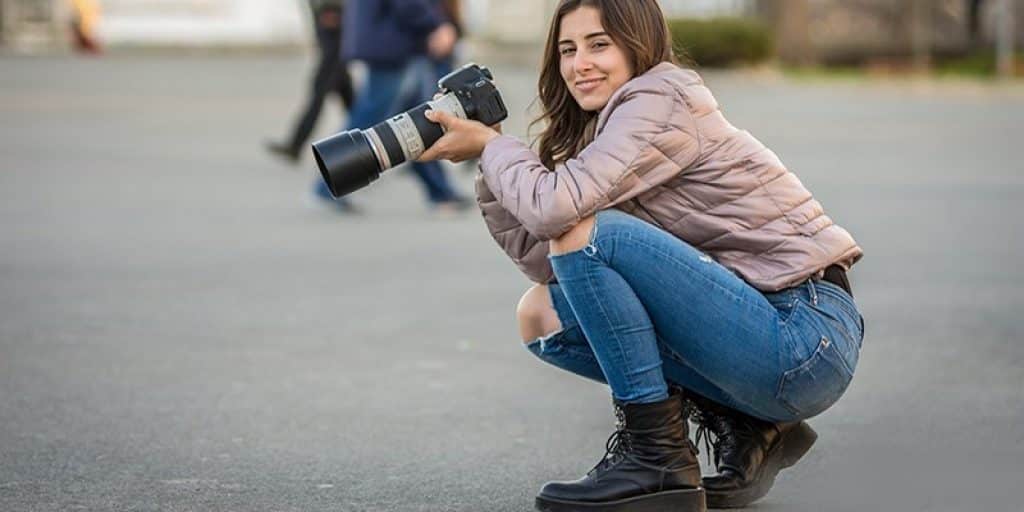 People — kids, adults, and everyone in between from every country and culture!
People working — These images are very popular with businesses. Folks working on laptops, writing, speaking at a meeting, etc. Just don't make them so generic they become a meme.
Food — Various types of delicious foods, even empty unwashed plates.
Tools — Gears, hammers, nuts, bolts, and screws can convey many things for potential buyers.
Cities — Cityscapes, buildings, people commuting.
Nature — This is a no-brainer that never gets old to shoot or sell.
Travel — Shots from around the world are always in high demand.
If you are good at taking pictures, this is an opportunity to use your photos to make money online.
Some platforms and websites are ready or willing to pay you for your pictures, so it's a cool way to make money online If you have a good camera or already have been taking pictures previously stored in your device.
Here are the Sites for Selling Your Photos Online
You don't need to have skills; all you need is a good camera or a better smartphone with a clean camera. You don't need skills because if you know how to upload photos on Facebook, use these platforms.
Selling Your Photos Online with Foap


As a registered member of Foap, free for you to join, you will earn money from the pictures you uploaded to their platform.
The Foap app offers clear guidelines on the acceptance criteria for photos. You can also connect with other Foap photographers and get constructive feedback on your photos.
Foap offers a 50% profit sharing on sold images. Payments are sent via PayPal.

Selling Your Photos Online
Foap's marketing is not as strong as other big-name stock image companies and apps. This has resulted in some users complaining about work for minimal pay. However, if you're a new photographer looking to develop your skills and gain exposure, Foap can be a solid option.
You can also upload videos on their platform. And you can earn as much as $100+ by selling your photos online from this site.
Adobe Stock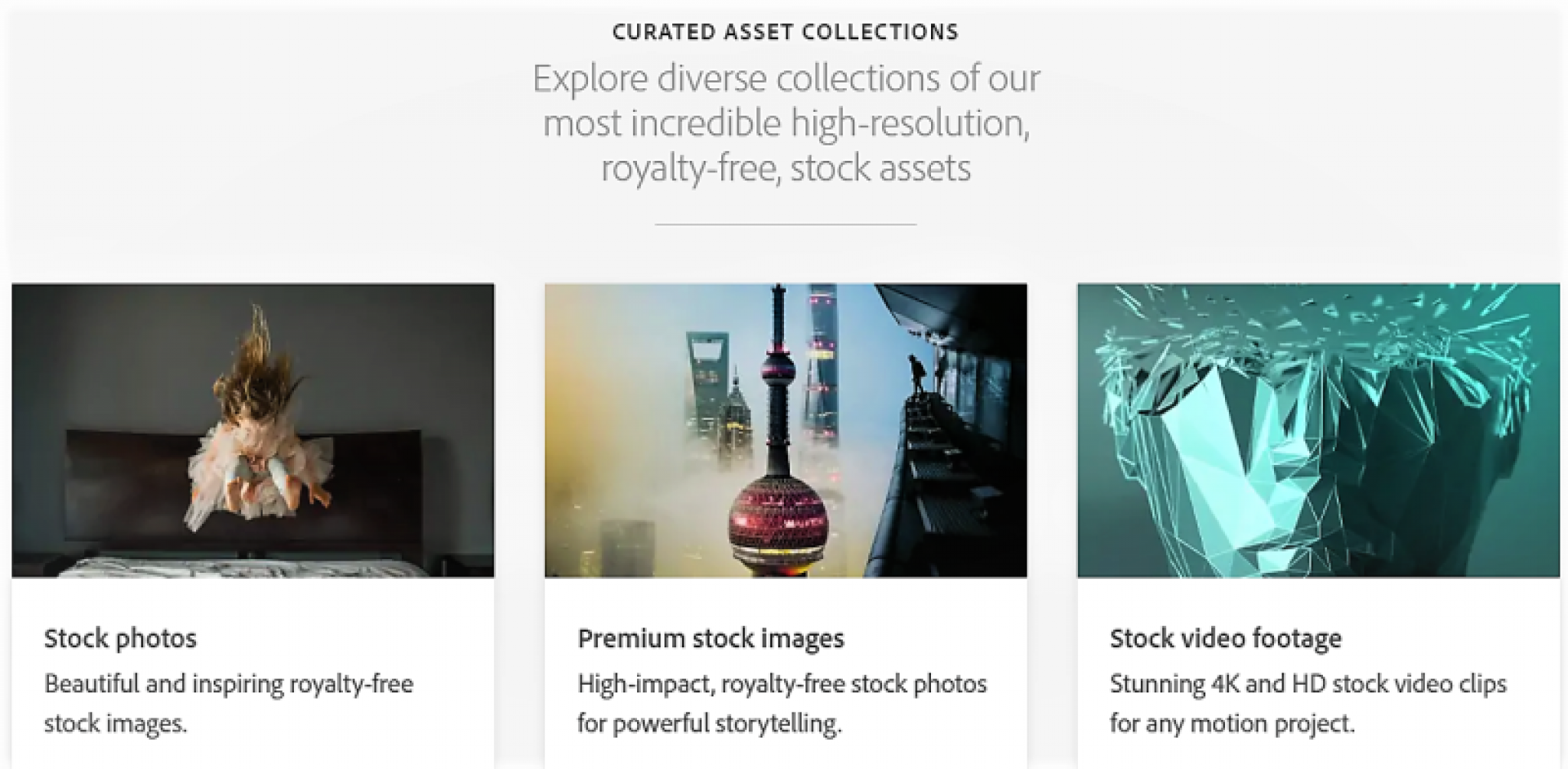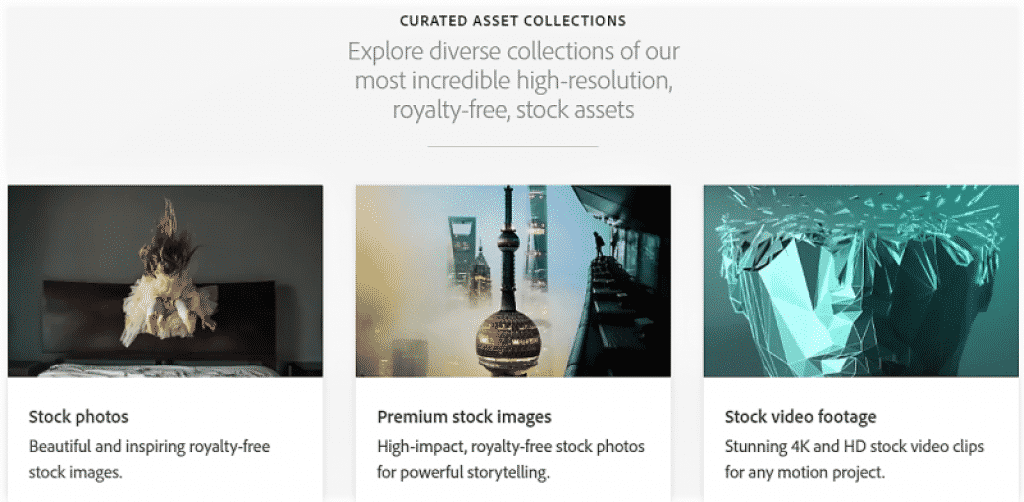 They are the creator of photoshop with various well-known software packages. Adobe stock lets you sell your photos on their platform. This place is one of the largest platforms for selling your photos online. You need to create a free account and upload your files.
You can upload images, vectors, or videos. And if there is any purchase, you will get a 33% commission on your photos.
The good thing about this place is that they are big firms with large traffic or huge amounts of clients patronizing the website, so you will definitely get a buyer.
The minimum withdrawal is $25.
Agora
This site works differently compared to other sites listed in this article. You have to enter a contest for you to win.
After you have registered with Agora and it's free, you enter various contests to win cash and prizes. You can earn stars and be prompted to another level by receiving votes, winning contests, and getting followers.
However, Agora will not pay for your upload only, except you win cash or prizes, so there's no harm in trying.
You may also like to read:
DepositPhotos
To start selling your photos online on this platform, all you have to do is create a contributor's account, and it's free for you to create.
After successful registration, you will need to pass some test that will require you to upload a few best of your files.

Selling Your Photos Online
They do this to make sure your files are the type that fits their platform. After you have passed the test, you can upload your remaining files for sales.
Photos you upload will be checked by their inspectors, and as you pass, your pictures will appear on their website for people to buy.
The more you sell, the higher you can rise in rank and your royalty rate.
DreamStime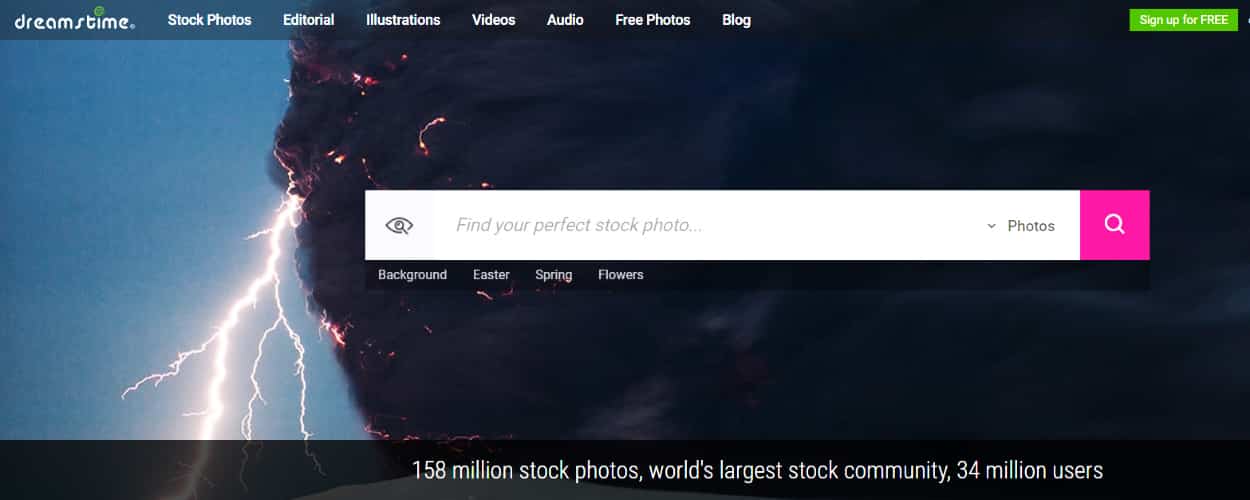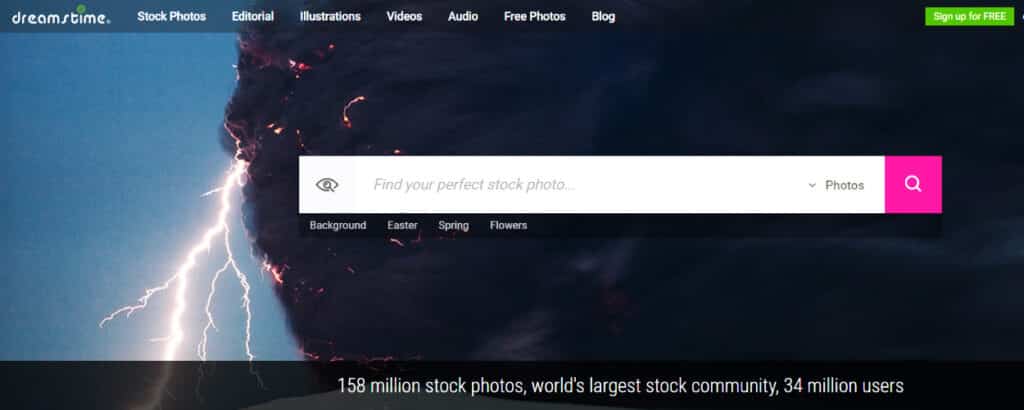 Though it's said to be the leading stock photography community to selling your photos online, though I can't tell if it's true, it seems they have good reviews in the Google play store.
DreamStime also has some traffic that is coming to their site. They also have more than 100 million images on their platform, which shows they are also a big firm. You will get paid to upload photos on this platform.
They will pay you 60% revenue if you are exclusive, but for a non-exclusive, you will earn 25% to 50%, and you can earn up to $12 per pic.
Etsy
This is another platform that will pay you for selling your photos online. Starting with Etsy is another way for you to earn online. As your photos sell, you will earn money from Etsy.
EyeEm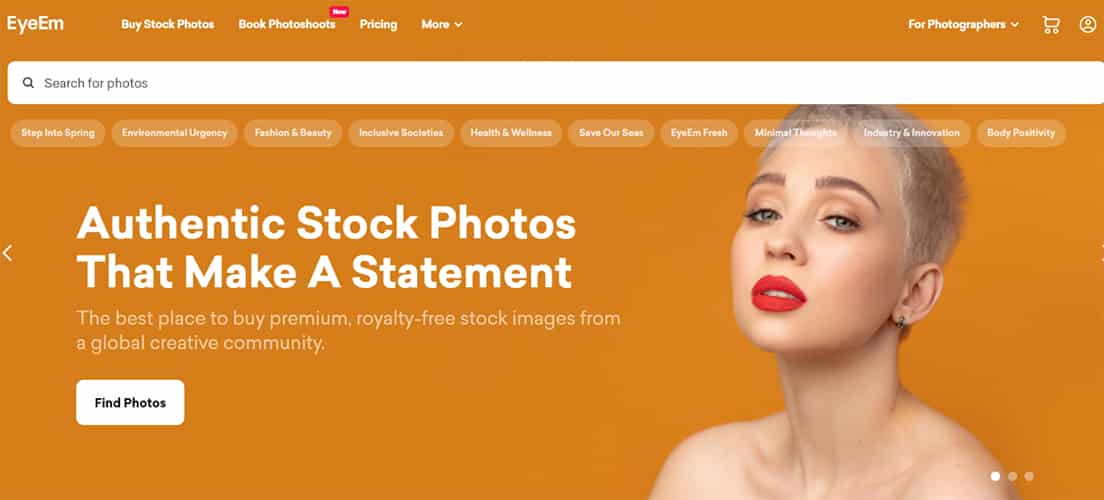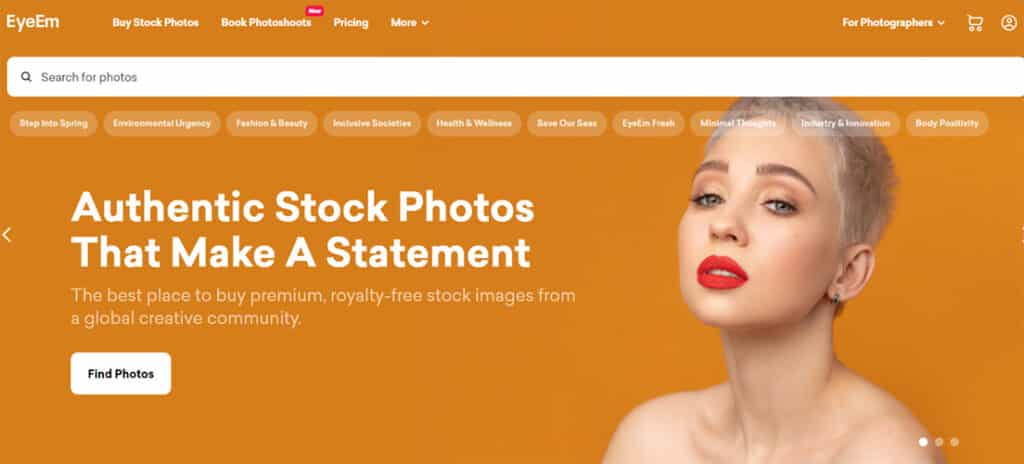 You can also download the EyeEm app from Google Play and iTunes. This platform will allow you to sell your photos through their marketplace to make money by selling your photos online.
All you need to do is download their app and upload photos using your smartphone or computer to get started.
Some people claim they have earned up to $1,000 to $10,000+ with the platform.
Field Agent
Field Agent is about taking pictures because there are other jobs you can do on this site. If you like to take pictures of some things inside stores and get paid, this is a required platform for selling your photos online.
Filed Agent might send you to some local stores and ask you to take pictures of some items like toothpaste. After then, you might still answer some questions for just around five minutes, and they will pay you $7 or more.
The platform is free for you to join. Just with five minutes, you can earn up to $7. They also have jobs for you to choose which you want.
Fiverr
This is another best place to sell your photography services for selling your photos online. Though this site has a lot of competitions, that won't prevent your own success.
The registration of this site is free for you to sign up. And the company will pay you 80% of your files that have been sold on their platform.
Getty Images
This is another big platform where you will get paid to upload your pictures for selling your photos online. Getty Image has served more than one million five hundred thousand customers in more than two hundred countries.
Before you are allowed on Getty Image, you will first submit six of your photos for them to review. If your photos get approved, you can start submitting your images.
All images you submit to this platform will first need to be approved; then, your photos will be available for customers.
Ibotta
This site is different from other platforms and websites listed here in this article. Ibotta will pay you for every upload of your shopping receipt.
If you have a clean camera, then you can snap the receipt and upload it. All you need to do is to create an account, and it's free.

Selling Your Photos Online
So if you are making a purchase and getting money back, it's a great deal.
Apart from taking pictures of receipts, you can also earn by linking many of your loyalty cards to select deals, and a rebate is automatically applied to the account.
MiPic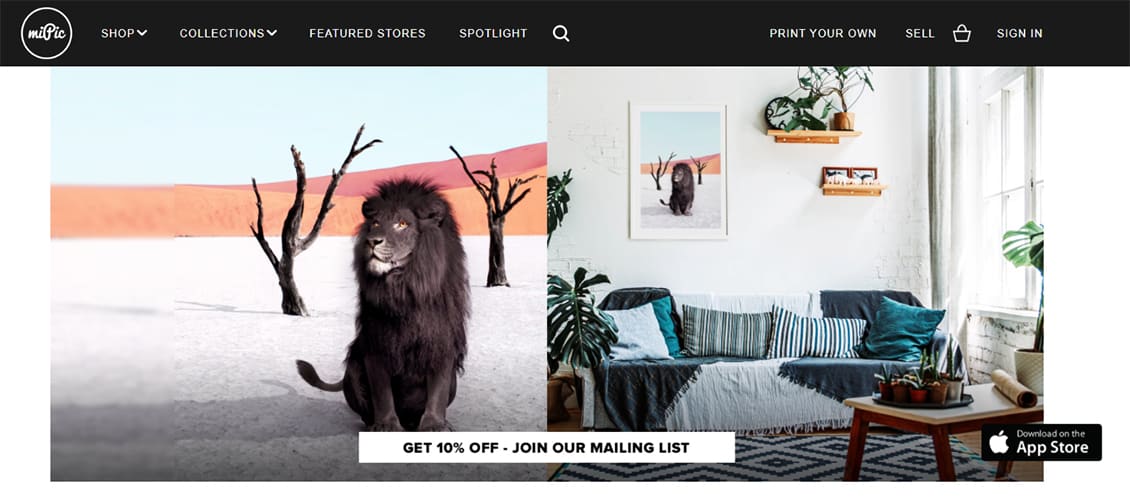 With this platform, you can upload your pictures and leave the rest for them to sell your photos online.
You will earn money from your pictures using MiPic. Any time your picture is sold, you will earn a 20% commission on each sale.
More interesting articles for you:
Mobeye
Mobeye is another platform you can earn up to $15 per task. You will earn money, becoming a reporter with mobeye. This site works, as Field Agent mentioned previously.
For most of these tasks, you will need to take pictures from a local store and a local department store. All you need to do is download their app, open a task map, and check any offer available.
Receipt Hog (receipts only)
This site works like Ibotta, and you will get rewarded by taking pictures of receipts from anywhere. This site will pay you for the pictures of receipts you take, not for pictures of other things.
Receipt Hog is not a quick get rich scheme app, but you can earn a little if you take pictures of the receipt and post them to the platform.
Snapped4u
Snapped4u is another site where you can sell your photos online. Not all photos they accept in Snapped4u. They only accept event pictures. So this is the place you can market your portrait photography and event pictures.
They currently have two types of galleries, the event gallery, which includes all kinds of events, and then the fundraising gallery, in which photos are being sold for a charitable cause.
It's free to get started with Snapped4u. They will only cut the $0.50 commission from the photos that have been sold.
ShutterStock
This platform has been in business for more than 15 years and has paid out more than $500 million. They are one of the largest companies to check out if you want to earn money by selling your photos online.
All you need to do is create an account, upload your photos or videos, and make money whenever a client purchases your photos.
Twenty20
This is another platform you will earn cash uploading your photos.
This site pay is much different from those listed here, but you can still check their FAQ to know more.
After you enter the website, you should head to the FAQ section or page.
Fotolia
This is another best stock photography site where you will get paid for your photos by selling your photos online. Adobe also owns Fotolia. Join this platform, and you will earn 20% to 46% percent on images sold through Fotolia.
The more rank you get, the more your earnings will increase. Fotolia pays you in credits which you can redeem in cash. And you will earn 1 to 30 credits.
One of Fotolia's credits is equal to $1.40. They accept all kinds of images with high quality of any subject. However, they encourage you to review the top-selling images to get ideas.
iStockPhoto
iStockPhoto is another place where you will get paid for your pictures for selling your photos online. You will earn a 15% to 45% commission per your photo.
Exclusive contributors will earn more. And you should make sure you upload high-quality images. Per image, you can earn up to $1 to $20. However, it depends on the type of photo and license.
123RoyaltyFree
This site can pay you high depending on the level of your contribution. The more photos you upload, the more royalties you will get.
You can earn with this site using your photos. You will get 30% to 60% percent of your photos.

Selling Your Photos Online
You can earn between $0.216 to $.432 for each image that got downloaded. Though it's not high compared to other sites, you can earn big if you get a nice amount of photos to upload.
More topics for you:
InstaPrints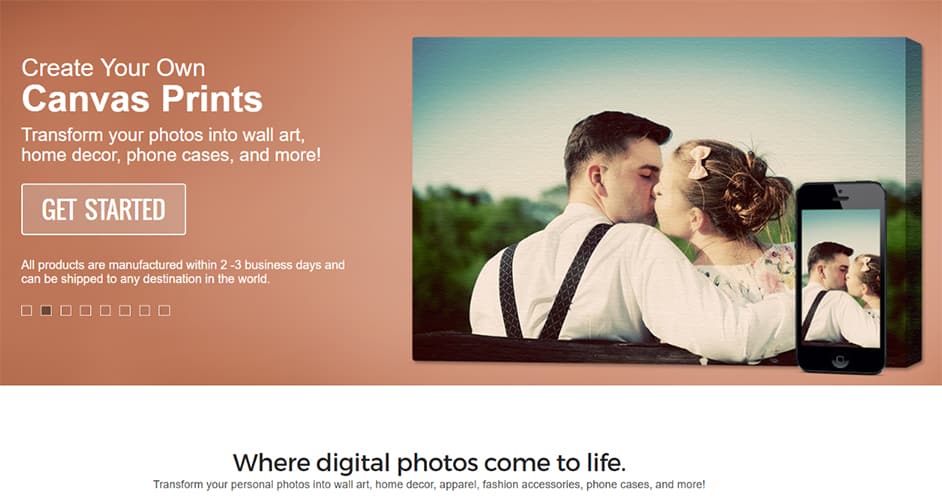 Some people think that Instagram is just a social networking and photos sharing platform. Will you believe you can earn money from your Instagram photos?.
You will earn money from the photos that you upload to Instagram through a website called Instaprints. You just need to link your Instagram profile to the Instaprints account you created to get started. Then you can sell your Instagram photos as physical prints.
You can sell your images in different kinds of forms, like:
Throw Pillow
T-Shirts
Posters
Green Cards
Canvas Prints
Acrylic Prints
Phone Cases
Shower Curtains and more.
Another good thing about this site is setting your own price rates for your photos. Instaprints will pay between $5 to $50 per image.
CanStockPhoto
CanStockPhoto is another platform where you get paid for your images. You can earn between $0.50 to $12.50 per image.
Though the payment is slightly low compared to other sites, your photos can be quickly accepted. You need to submit three images for review, and they will get back to you that same day.
Crestock
Crestock is another place where you get paid for the images you upload for selling your photos online. On average, you will be paid around $0.25 to $0.40 for each image.
Though the payment may look low, they accept all kinds of images, and the site does like pictures that include people.
BigStockPhoto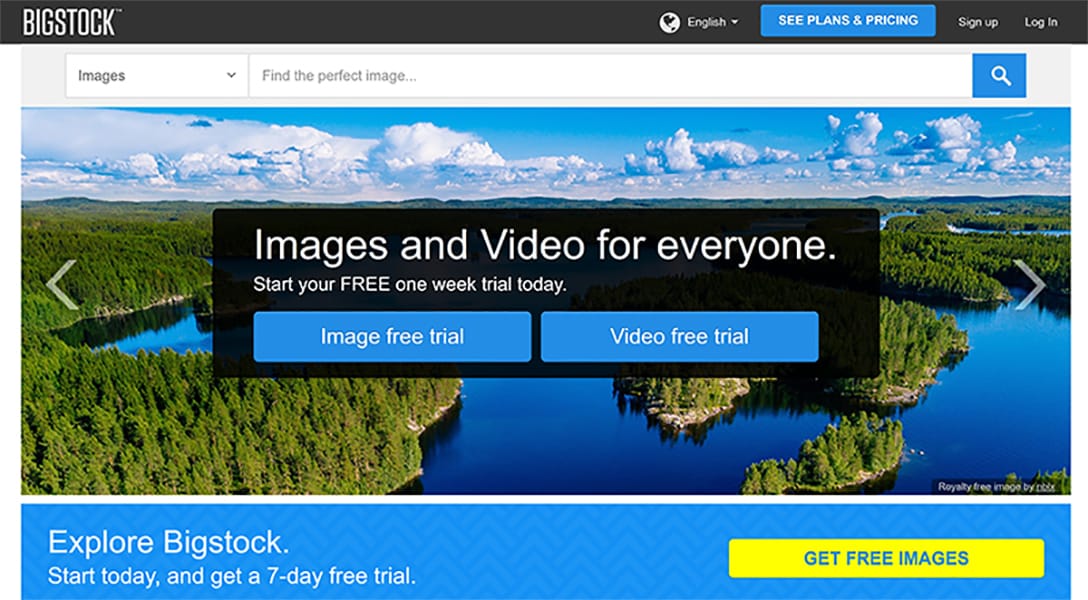 This is another excellent website for photographers to earn with.
BigStockPhoto will pay a 30% percent commission on your image, and you can earn between $0.50 to $25 for each download.
FAQs About Selling Your Photos Online to Earn More Money
Can I sell hand pics?

Capturing photos of hands and selling them might sound weird, but it is normal and can be a viable option to earn money as your camera roll. There is a market to sell hand pictures online. The good thing is, you don't have to be a pro photographer for making money from stock photography.

How much money can you make selling stock photos?

But most photographers wonder how much you can really expect to earn from selling stock photography. In general, stock photos earn approximately 1-3 dollars per image per month, but it may vary depending on the quality of photos and photographers' reputation per month.

How do I start selling photos?

The easiest way to make your photographs available as stock images for sale is by using third-party websites such as iStockPhoto, Dreamstime, Shutterstock, 123RF, or Getty Images via Flickr. Selling your photos through a stock agency is quick and easy.
Conclusion – Selling Your Photos Online
Most people have many images on their smartphones because they like taking photos, especially when traveling. They do take photos of buildings and events.
Some sites will also receive pictures of products near your local store and events near you or a building in your state. So there's no need for you to be a traveler before you can earn with these sites.
Using these sites listed here, you can earn money with your pictures. If you like this article, don't forget to share.