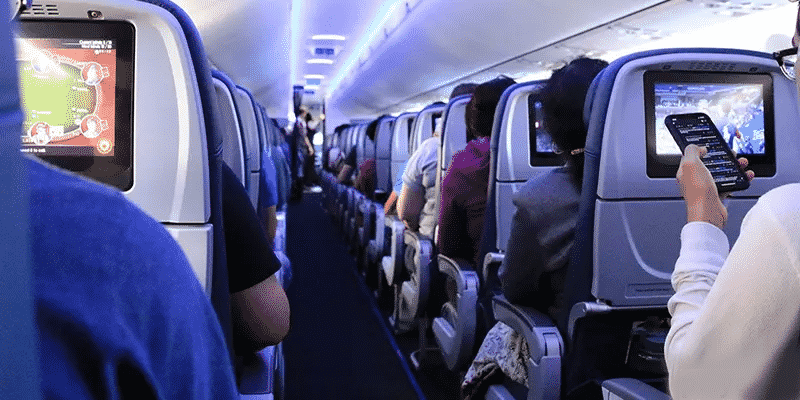 As you are all aware, Flight mode, also known as airplane mode, will disable all the connectivity services like Network, Wi-Fi, and Bluetooth in your smartphone and enable it when the airplane mode is turned off. Sometimes, you might have felt that it would be good to use mobile data alone when in flight mode, so how to enable mobile data in airplane mode?
You won't get unnecessary calls. Unfortunately, there is no option available directly for users to achieve the same. With a simple secret code, you can enable mobile data in airplane mode in flight mode.
You can use and enable mobile data in airplane mode and enjoy your moments without disturbance:
You can use data only. Calls do not show.
To use this trick, first radio data is on with ussd code (to do this, read below)
This trick helps you in gamming (gammers)
You can turn it off easily
This trick is not harming your device
How can I Use WhatsApp in Airplane Mode?
You can use a mobile data connection by using this article trick. Just follow our article to enable mobile data in airplane mode. Then you can use the internet, WhatsApp, Facebook, or anything you want to browse.
You may also like to read:
What is The Benefit of Airplane Mode?
Every feature has benefits. Airplane mode cut off the cellular connection. So you can save yourself from the dangerous radiation of network signals. Again it helps to save battery life. And it's helpful for those who want to stop all calls and SMS without turning off their phones.
Airplane mode is a setting available on nearly all smartphones, laptops, and similar devices. When you activate airplane mode, it stops all signal transmission from your device. You'll see an airplane icon in your phone's status bar when it's on.

Enable Mobile Data in Airplane Mode
Developers add all features for our and phone's benefits. We should use this feature properly, but how can we enable mobile data in airplane mode?
How to Enable Mobile Data in Airplane Mode?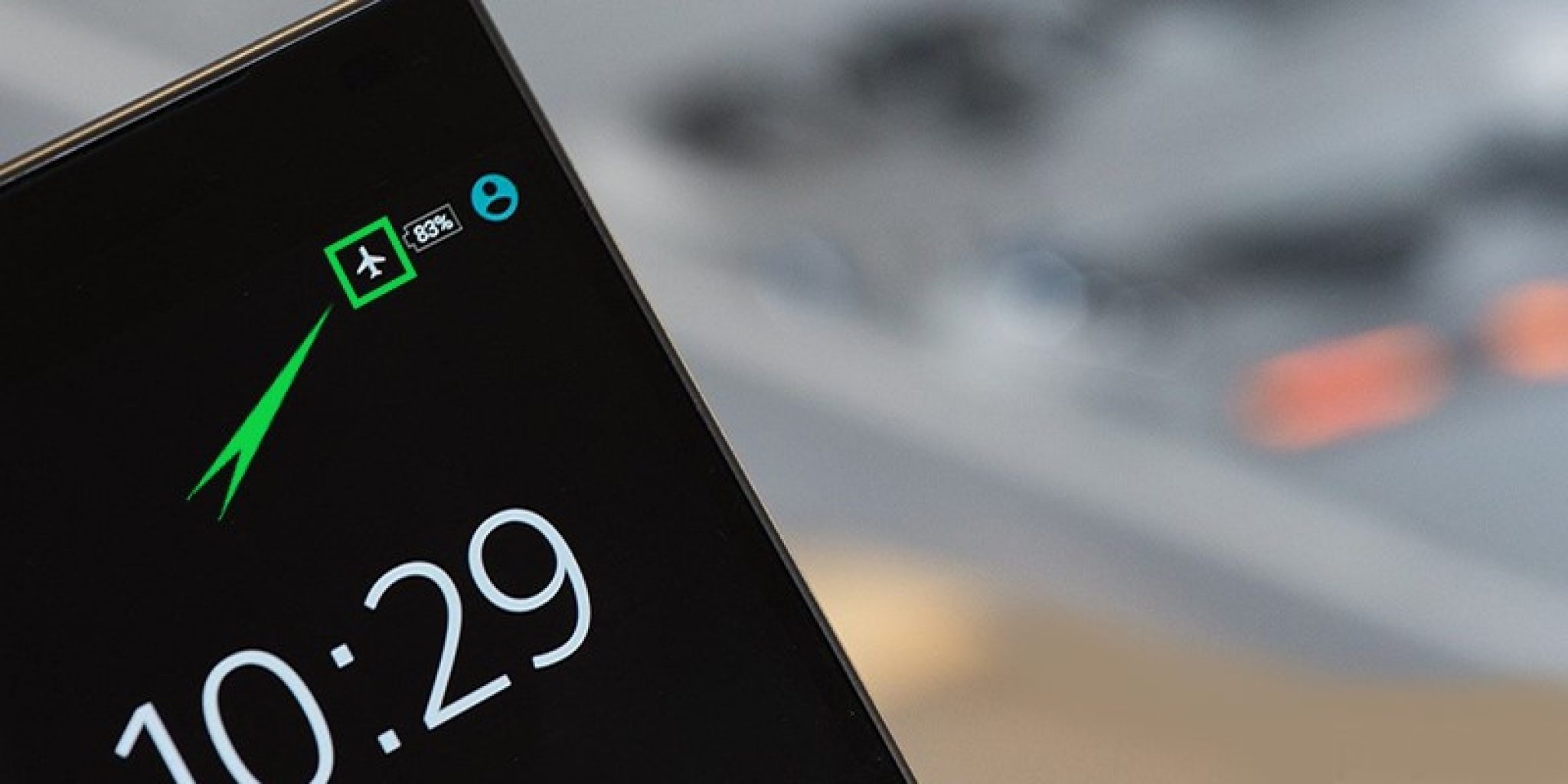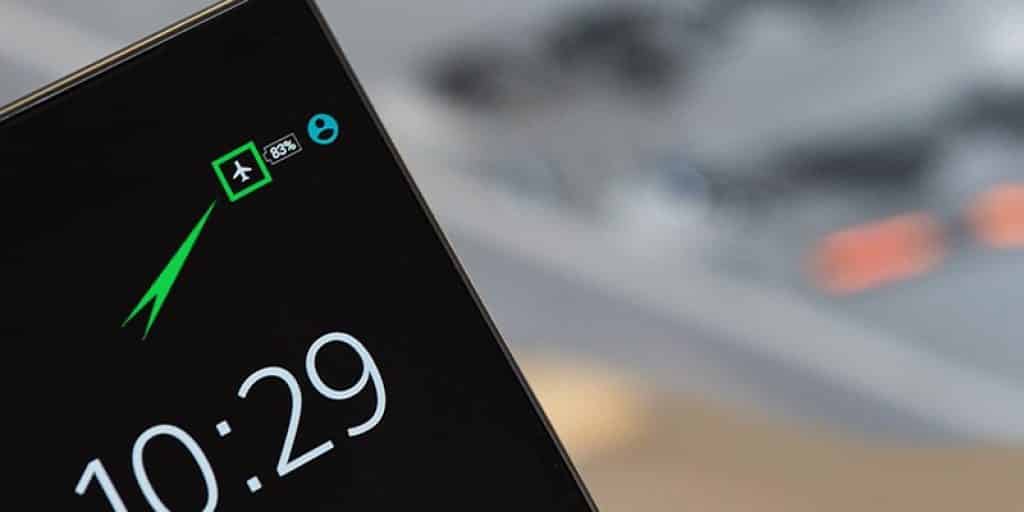 Here is the trick to access the internet in airplane mode:
How to block calls and keep Mobile internet running in Airplane mode?
How to use mobile internet in flight mode on android?
How to access the internet in airplane mode on Samsung mobiles?
Turn on Mobile Data: Turn on Mobile Data in your smartphone and enable Flight Mode.
Go to Your Phone Dialer: Once the flight mode is ON, go to your phone dialer and type. *#*#4636#*#*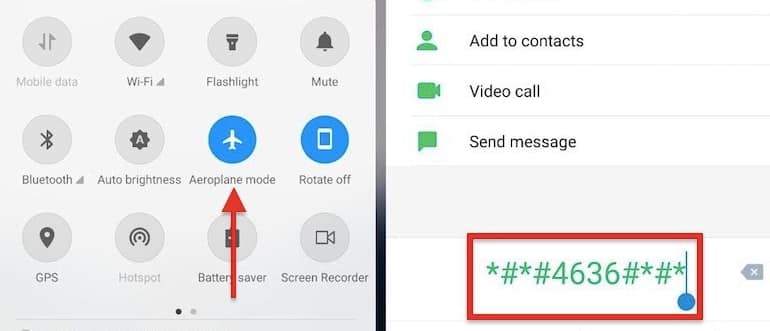 Open Secret Menu: Immediately after dialing, a secret menu screen related to mobile data and Wi-Fi information will open.
Tap on Phone information: Now Tap on Phone Information (if you have a dual SIM phone, then please select the appropriate SIM card's Phone Information)
Check Radio Power Option: Under Phone Information, check for Mobile Radio Tower/Mobile Radio Power option and Turn it ON.
Use Data: Now, you can access only mobile data under Flight mode.
In airplane mode, you can access mobile data, and calls will be not allowed.
Sometimes we need only an internet connection. Most of the time, we use the internet. We pass our time via the internet.

How to Enable Mobile Data in Airplane Mode
Then we don't need to make the call. But we want to use only the data connection. At these moments, we can use the trick, and it will be helpful for us.
You Can Use Social Media Apps
This will turn on the mobile radio, enabling the mobile data while the airplane mode is still on.
Now open a Chrome browser or any app that uses mobile data. Enter the website you want to surf. If you are using any social media apps, refresh the feed.
It's just simple, like Sunday mornings.
It Applies to Most of The Smartphones Running Android
The above steps will apply to most of the smartphones running Android. The above steps will only enable mobile data alone and not the calls. The trick has to be used whenever you need it. This will restore it to default once you turn off the Airplane mode.
Enable mobile data in airplane mode is not workable in all smartphones and the Samsung phone. Carefully listen, dear readers; this trick is only for the android operating system.
But why enable mobile data in airplane mode to work only on Android phones? We may use Apple OS or Windows OS. But do you know that it is an open-source operating system? Apple and Windows are not open-source operating systems.
Airplane mode on your phone is a shortcut to turn off all radio signals – Wi-Fi, Cellular Data, Bluetooth, etc. However, you may also use the Airplane mode to toggle off distractions and interruptions when you are not flying.
Enable Mobile Data in Airplane Mode With App
IMPORTANT NOTE:
If the code doesn't work, download and install ForceLTE, open the SIM settings, then go down and switch on the radio as we described earlier.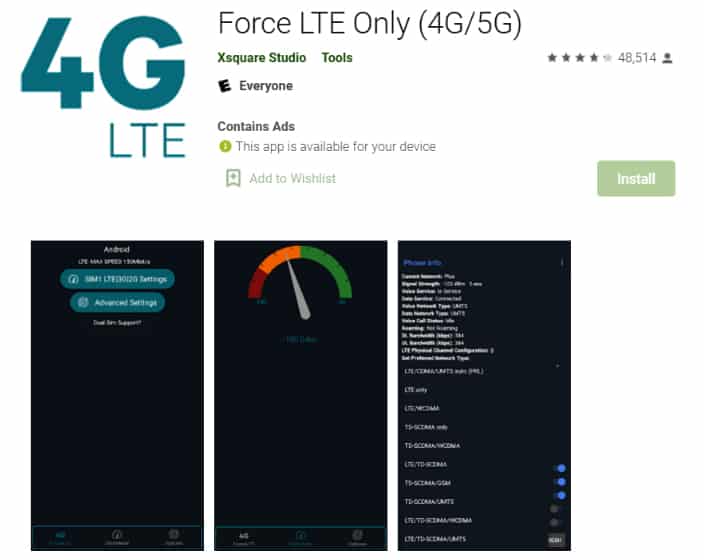 FEATURES:
Now Android 11 and devices with 5G(NR) are supported
This app will help You change the network to 4G/3G/2G and stay in chosen network.
No more auto-switch between 4G/3G.
If you have a free 4G data transfer and pay for 3G, just set up your network for the only LTE.
Force LTE does not support every phone. It depends on what phone brand your phone is.
Some phone brands block opportunities to force switch networks.
More interesting topics for you:
FAQs About Enable Mobile Data in Airplane Mode
Can I use the internet in airplane mode?

You can use airplane mode to avoid roaming charges when traveling. You won't be able to send or receive text messages or phone calls or use data services, but you could connect to a Wi-Fi network to check your email or browse the Internet.

What can you access in airplane mode?

Airplane mode disables all wireless functions of your phone. You can't make calls, send text messages, or use mobile data to access the internet. Your device will disconnect from any existing Wi-Fi connections. Airplane mode disables Bluetooth also.

Does airplane mode damage your phone?

No, it won't hurt your android phone even if you turn on Airplane mode every night. The airplane mode function is to disconnect all the radio-wave frequency catching antennas to scan for it and function as a non-cellular device.

Do you need to turn on flight mode?

I think it depends on your mind's wishes. But it would be best if you used this correctly. Because it has some good benefits, see the help of this. And take the decision.

Will WIFI work on flight mode?

Yes. WIFI cut off cellular connection, not WIFI connection. I used WIFI many times after enabling it. So you can also do it. But some mobile does not allow it.

Can you text in airplane mode?

No, it disables the cellular network or SIM network from your mobile. So it's not possible to text someone using the SIM card. But you can text someone by using Messenger or WhatsApp, or others. Because of my written article and trick.

Can you use Bluetooth in airplane mode?

If your phone allows this, then it is possible. The answer is probably "YES." You can use Bluetooth. The most mobile brand allows it.
Conclusion – Enable Mobile Data in Airplane Mode
Using mobile internet on airplane mode can only be applied to android mobile phones.
Don't miss any steps and clearly follow all instructions 
Type SSD code carefully
Do not change other settings in phone info
WARNING:
We'd also like to caution you to be a responsible citizen and keep your mobile data off when on a flight, at times when you are
instructed
to do so by the flight crew.
Feel free to comment on your doubts/clarifications on how to enable mobile data in airplane mode.