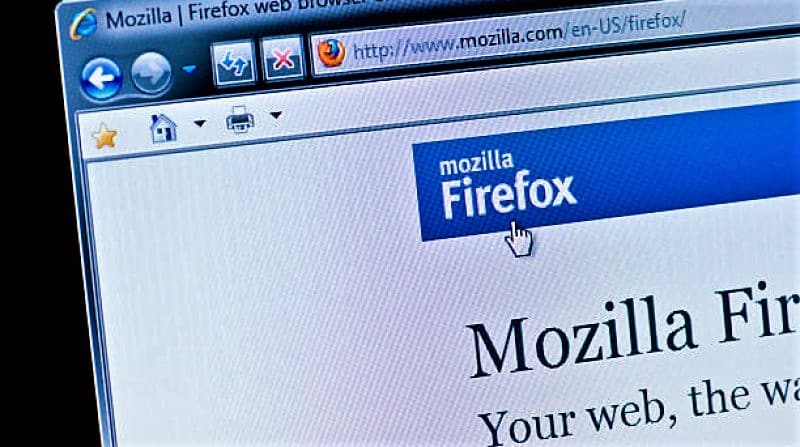 Firefox is working slowly? Are you stuck to solving this problem? Is Firefox showing slow browser speed? How to make firefox faster?
If you are searching for how to make Firefox run faster, speed up Firefox, or how to speed up Mozilla Firefox, then you are on the right page. We will help you know the quick tips & hacks to make Firefox ridiculously fast, including optimizing portable Firefox & also Chrome browsers.
You might then want to check out Firefox Booster – SpeedyFox, one of the best Firefox developer tools we have tested ever to make firefox faster than ever.
Check out a quick guide to make Firefox faster that'll not only improve Firefox performance but speed up your surfing. It will fix firefox web content to render it fast on the screen.
1. Disable Animations to Make Firefox Faster
Firefox displays small animations when opening or closing tabs. This is usually not an issue, but you can avoid hanging-ups if you open or close many tabs at once.
To disable animations:
Open a new tab and enter "about:config" in the address bar.
Set browser.tab.animate to False.
Set browser.panorama.animate_zoom to False.
You may also like to read:
2. Always Keep Firefox Updated
The easiest thing you can do is make sure your Firefox is updated. This is the most effortless way to make Firefox faster because the developers make every effort to make Firefox faster and perform better. To check for updates here is how to do it:
Click the hamburger menu button > Help > About Firefox.
Firefox will check for updates for you automatically.
3. Make Firefox Faster Without Add-Ons
The new version of Firefox integrates add-ons, whether you want them or not. Removing them can speed up the browser's startup time and memory usage.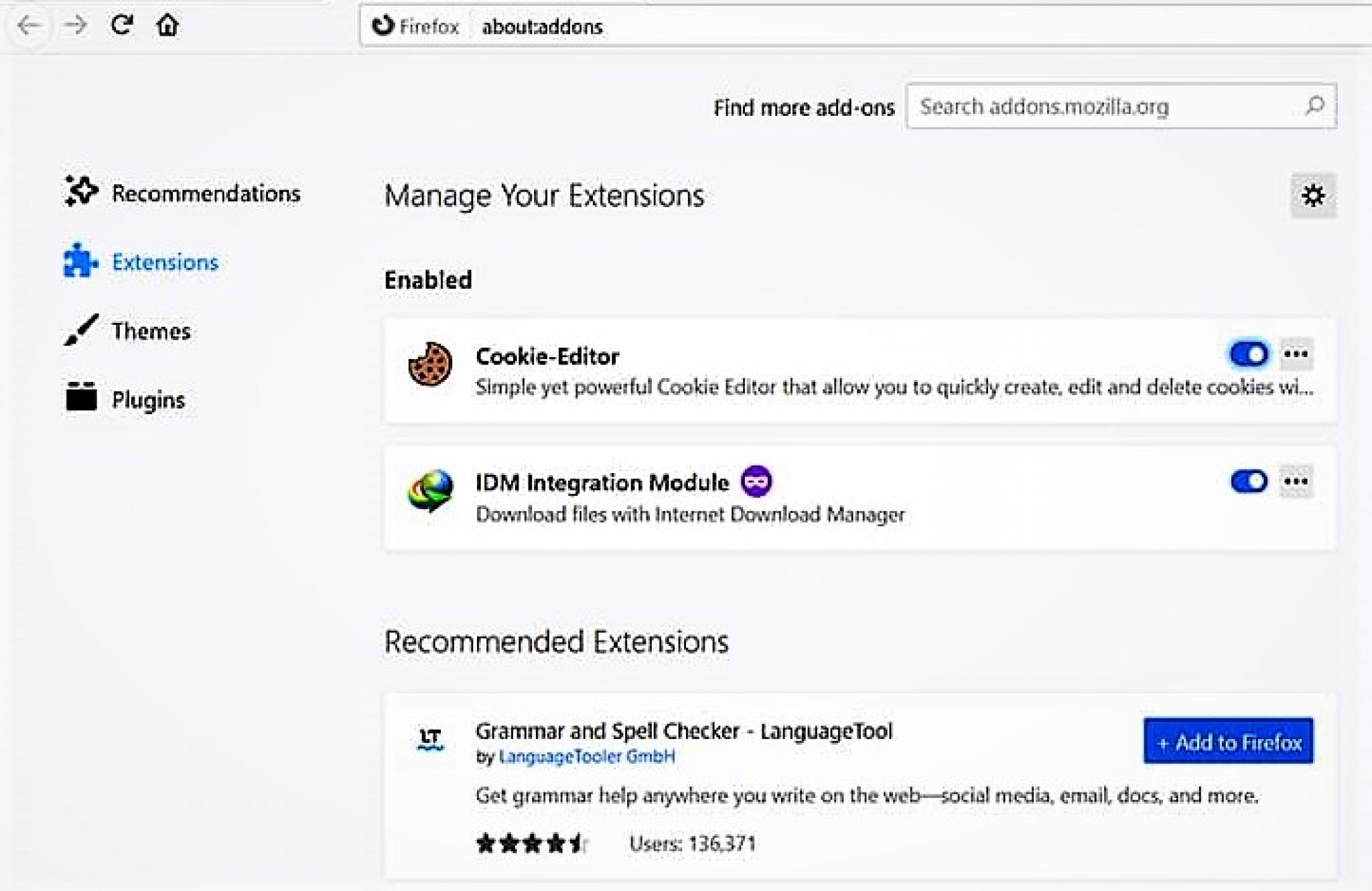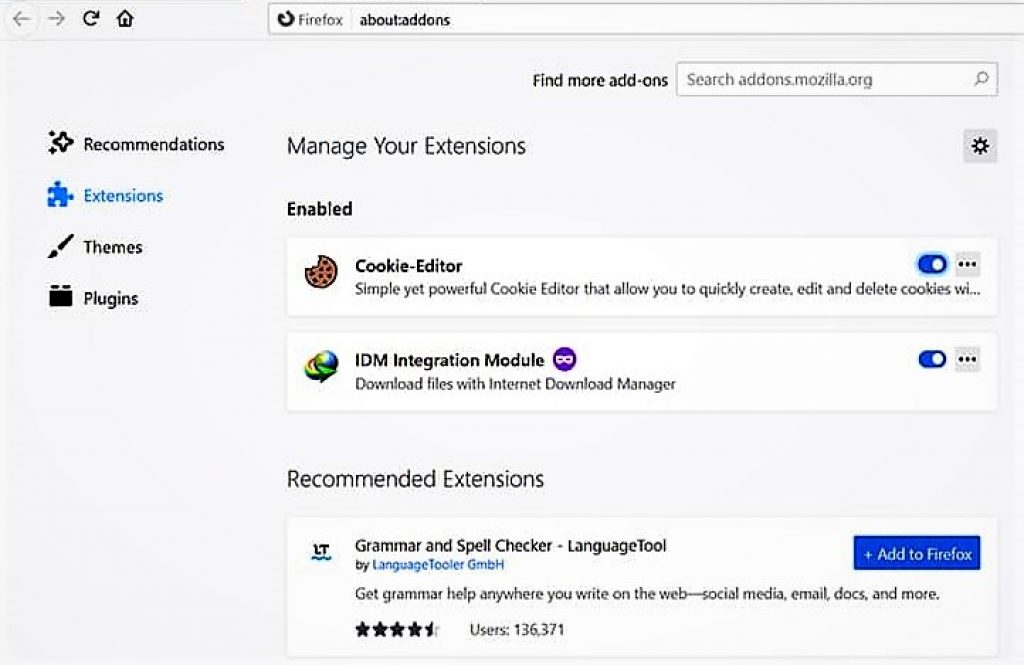 The extensions add an icon to Firefox's address bar that acts as a toggle for the extension's functionality. The blue icon indicates that the extension's functionality is turned on; the gray icon has been disabled.
4. Enable Hardware Acceleration for Speed
Enabling hardware acceleration will allow Firefox Quantum to take advantage of your GPU to accelerate browsing. You can check if it's turned on by default.
1) Go to about:preferences.
2) In General, scroll down to Performance.
3) Uncheck the box Use recommended performance settings.


4) Check the box for Use hardware acceleration when available.

5. Free Up Space or Memory
The next thing we will do is clear up some of the memory being used by the browser. Many users complained about Firefox for using too much system memory in the past. As a result, slowing the entire system and browser down. This has been resolved but could occasionally cause you problems, especially on older machines.
Open up your Firefox browser. In the address bar, type about:memory.
Firefox will present you with a page that looks like the one below. If you are an advanced user, you can take advantage of the reports offered here.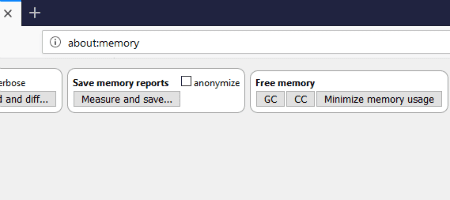 Click on "Minimize Memory Usage" button.
You will then see a message under each memory option that states "Memory minimization complete," along with the date and time.
6. Refresh Firefox to Make it Fast
Firefox has a built-in refresh feature. It resets most of the browser's settings without affecting any of your personal data, such as bookmarks, passwords, browsing history, cookies, and so on.
It can often solve problems with sluggishness, and the feature is handy for troubleshooting other issues.
Type "about:support" into the address bar in Firefox, and then click the Refresh Firefox button to see if it makes a difference. Some settings may need reconfiguring afterward, but you should notice a speed boost.
Questions About Make Firefox Faster
We will give you the all-in-one trick to make Firefox run faster for web browsing than Google Chrome to answer all the Firefox questions.
A free tool SpeedyFox is designed specially to resolve your Firefox problems.

How to Make Firefox Faster
Firefox is much popular, including its Mozilla firewall, and that is why it's been listed in top web browsers for Android phones.
7. How Speedyfox Boost Firefox Speed
Click on Firefox Booster in-app to launch the Firefox web browser with the priority settings set to high. It's a user-friendly application that helps you increase the overall browsing speed of Mozilla Firefox.
In addition to this, this tool can also make chrome faster, too, and optimize Opera and Skype profiles. SpeedyFox – Boost Firefox, Chrome, Skype, Thunderbird in a single click.


Advantages of Speedyfox
Even though Mozilla Firefox is faster, most Internet users will try other browsers because of its start-up problem. So this tool is really worth trying before switching to another browser. Boost Firefox in a single click with SpeedyFox absolutely for free on Windows and Mac.
Boost Firefox start-up up to 3 times.
Speed-up browsing history.
Quicker operation with cookies.
Available for both Windows and Mac OS.
Speedyfox Make Firefox Run Faster
Just download the SpeedyFox from the button below. Run the '.exe' file and click on the "Speed My Firefox" button and see the difference in your Mozilla Firefox startup time. You will get up 3 times faster startup speed, browsing history will become faster, and performing operations with cookies will be quicker than before.
Once you are installed, you need to select the connections you use. SpeedyFox will then change your current configuration to suit your internet connection type. Also, there are several other valuable tweaks and functions to optimize your Mozilla Firefox browser. This is the software tool having the ability to solve your Firefox issue.
This is a free tool.
100% Safe tool
Latest version compatibility.
Go to the provided link below, download, and run. Click on the button below.
If you find a different solution to make Firefox run faster, don't hesitate to let us know.
8. Reduce the Size of RAM Used by Firefox
1. Type "about:config" (without quotation marks) in the browser's address bar.


2. Find the value "browser.sessionhistory.max_total_viewer"

3. Change the number to "0" (zero)
9. Make Firefox Faster With Speed Tweaks


Speed Tweaks is an addon that helps speed up your browser by using seven different tweaks. Open the toolbar popup UI and mark the desired item (click on the desired tweak for action buttons). Please note that none of these tweaks are selected by default.
Currently, there are 7 tweaks available for this addon:
1. Blocking most common ads.
2. DNS Prefetching.
3. Blocking images from loading.
4. Speed up rendering on page scroll.
5. Loading mobile version of sites.
6. Discarding all inactive tabs from memory.
7. Clearing the browser's cache.
PLEASE NOTE: Depending on your browser version and platform, this addon might behave differently.
More interesting articles for you:
10. Reduce Time Needed for Firefox to Load Pages
1. Type "about: config" (without quotation marks) in the browser's address bar.
2. Find and change the following:
Find the "network.http.pipelining" and change it from "false" to "true."
Find the "network.http.proxy.pipelining" and change it from "false" to "true."


Find the "network.http.pipelining.maxrequests" and change the number to 10.
In this way, Firefox will make 10 "load requests" at each site, thus significantly reducing the time it takes for each page to open.

3. Finally, right-click anywhere in the "config" page and select New-> Integer. Name the value "nglayout.initialpaint.delay" and put the value to "0" (zero).
Using an ADSL connection, you will see how your pages load a lot faster now.
11. Reduce the Size of RAM
1. Type again about:config in the address bar and press Enter.
2. Right Click anywhere on the page and select New -> Boolean.
3. Enter "config.trim_on_minimize"in the box that appears. And press Enter.
4. Now select True and press Enter.
5. Now Restart Firefox.
12. Enable Private Browsing to Speed up Firefox
If you enable private browsing, you will be capable of browsing without allowing Firefox to track your browsing history because overloaded history can eat up memory and slow down your browser.
How to enable private browsing to make Firefox faster than chrome?
Open "Options" and click on "Privacy,"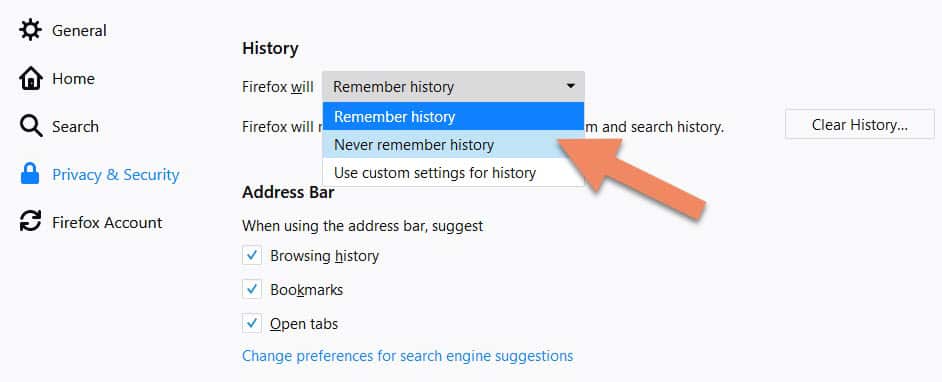 Then, from the History drop-down menu, select Never remember history. That's it.
13. How to Make Firefox Faster With Prefetch
1. Search for network.dns.disablePrefetchFromHTTPS and set the preference to FALSE (this enables prefetching of DNS on HTTPS sites)
2. Search for network.predictor.enable-prefetch and set the preference to TRUE (lets Firefox predict which links users will click on next to preload them).
14. Resolve Unresponsive Script Problems
Some of the websites and/or extensions have a script that sometimes runs too slow. As a result, this either stops your browser or slows down.
We recommend resolving these script problems to resolve the slow browsing experience to make Firefox faster.


Open a new tab and type "about:config" in the address bar.
Now type "dom.max_script_run_time" in the search bar. Then, a pop-up will appear.
Next, double-click on the value section and type "20" instead of "10" into the pop-up.
And press "enter" or click OK.
15. Manage Your Tabs
the other thing that slows down the browser is the number of open tabs. Having several tabs open is all right, but you need to manage them correctly to ensure Firefox doesn't start crawling. So you'll need to accomplish this is with add-ons.
You keep a lot of tabs open, but you don't always need them all the time. Auto Unload Tab will automatically stop that tab from taking up CPU cycles, RAM, or reloading. Right-click in the tab or the extension icon to see a context menu with all your needs options. You can add individual tabs or specific sites to the blocklist to ignore them by Auto Unload Tab.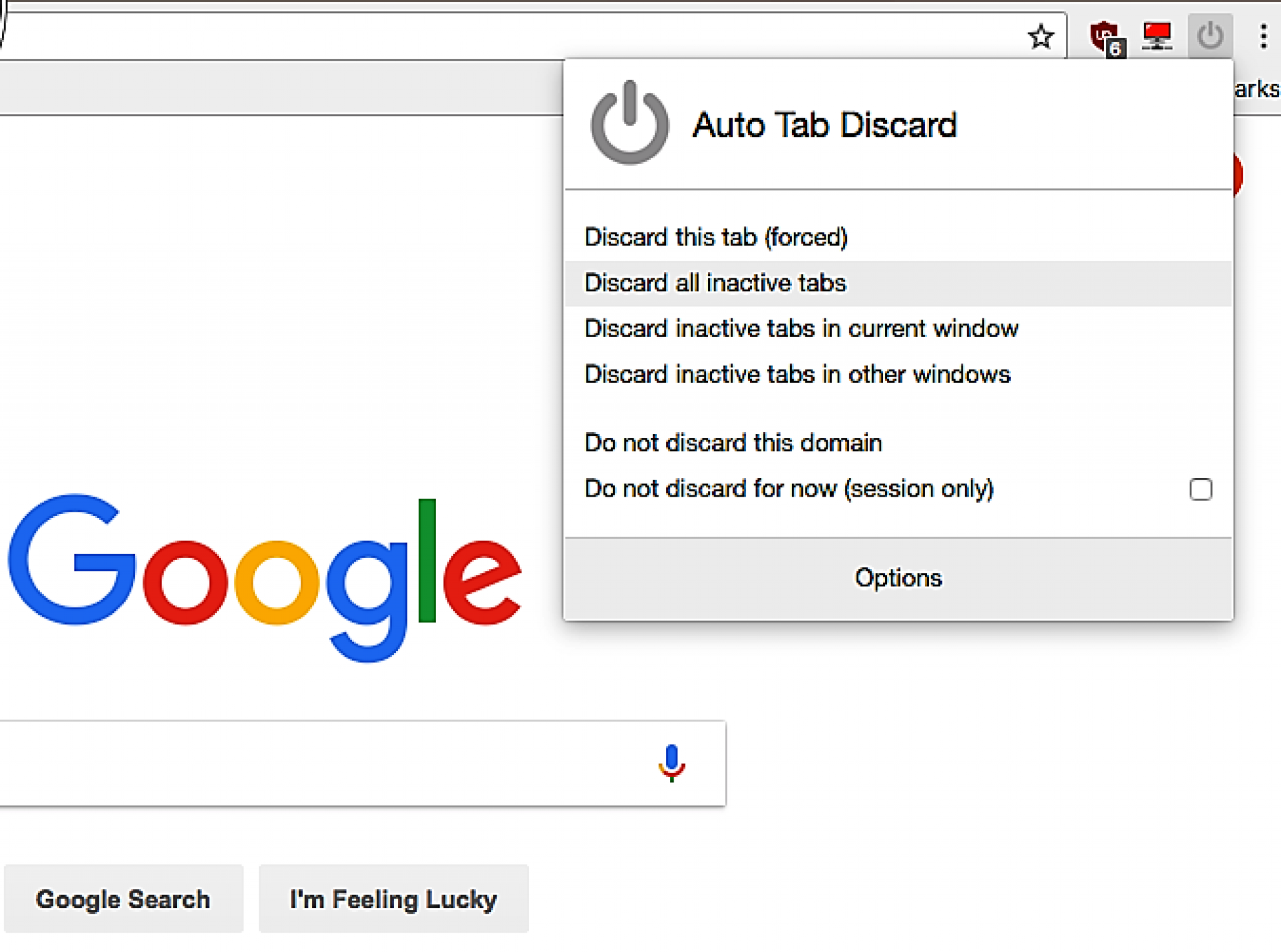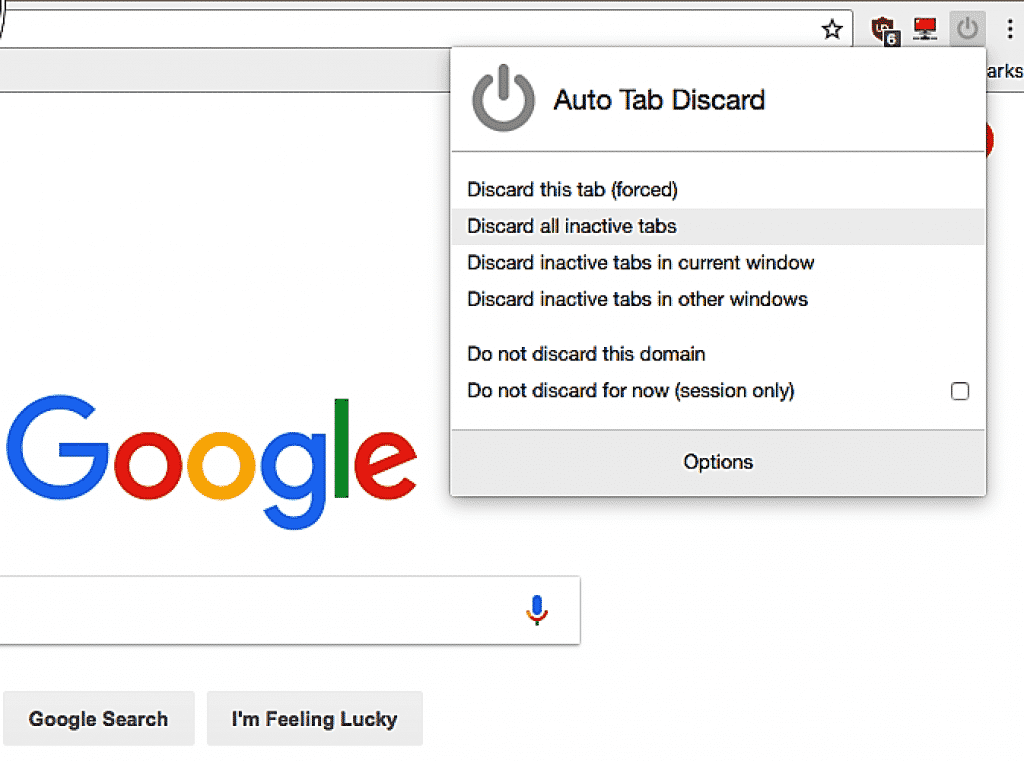 It's a must-have add-on for faster web browsing.
FAQs About How to Make Firefox Faster
How to increase Firefox page loading speed?

Experimenting with firefox settings always helps, and sometimes the most common culprit of slow page speed in Firefox is usually a buggy add-on. You can always double-check cookies and cache as well.

How to make Mozilla Firefox faster for web browsing?

if you are missing these things, then you should give it a try:
1: Clear browsing history regularly.
2: Removing unnecessary add-ons.
3: Removing unnecessary toolbars.
4: Disable Firefox Auto-update (not recommended).

How to boost Firefox performance with Speedyfox?

SpeedyFox compacts databases without losing any data. Databases are optimized to operate faster and are decreased in size. Once installed, SpeedyFox automatically detects profiles of the supported apps. All you have to do is hit the 'Optimize' button. This tool will boost Firefox like never before. Click on Firefox Booster in-app to launch the Firefox web browser with the priority settings set to high.
Final Words on How to Make Firefox Faster
That's it. We hope this article helped you modify the settings by configuring some simple tweaks to speed up your Firefox browser and make firefox faster. If you have any confusion or experienced any difficulty following the instruction, or have any new tweaks that can speed up Firefox, please tell us.
If you have any other great ideas to make Firefox faster, please let us know in the discussion area.