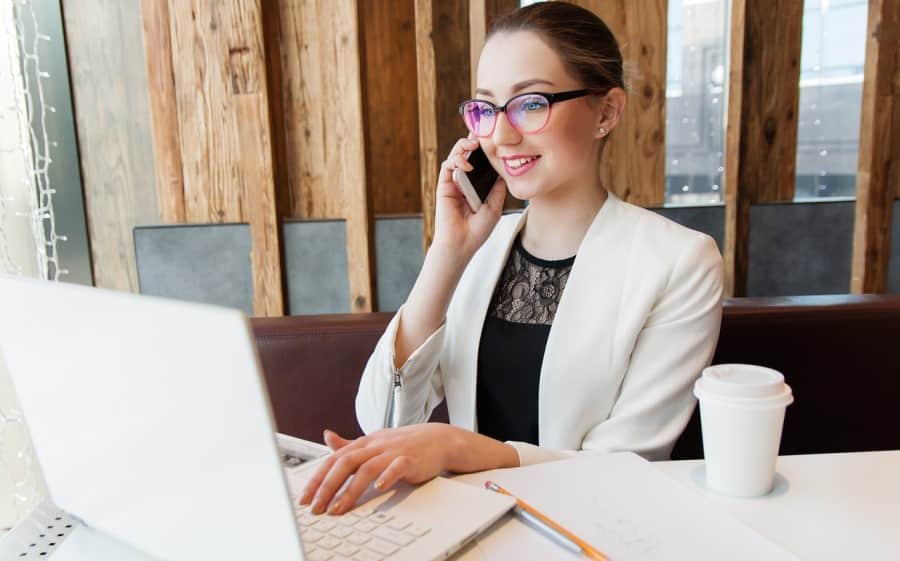 This article will guide you on the importance of directory submissions for a new blog launching a new site or ranking an existing one. We are going to review some essential areas.
Directory Submission is an excellent beginning to off-site signals. It's important to note that directory submission serves to link to your website. The more quality links pointing to your blog, the more likely you'll rank well.
Google sees links pointing to your website as a method of determining how many people like your website.
To rank well, your website should have on-site and off-site signals.

Importance of Directory Submissions for New Blog
Online directory submissions for a new blog are the core of every online business marketing strategy to increase visibility. Driving traffic to your website and getting noticed by search engines takes a lot of time and effort.
Evaluate whether sites that rank well in your vertical are benefiting from directory links. See the chart below:
While looking for quality directories to submit listings, you can also find many other curated lists around the web. Here are a few I've stumbled across:
https://www.whenweseo.com/web_directories/web_directories.jsp
https://www.web-directories.ws
https://www.avivadirectory.com/strongest-directories
https://www.valandis.de/en/weblinks.html
https://www.seotipsy.com/list-of-free-directories
https://www.strongestlinks.com/directories.php
Please Note – Don't assume every directory on the lists above will be high quality – evaluate each one individually.
Why Should you Submit your Blog in Free Blog Directories?
When you make directory submissions for new blog, you get the following benefits: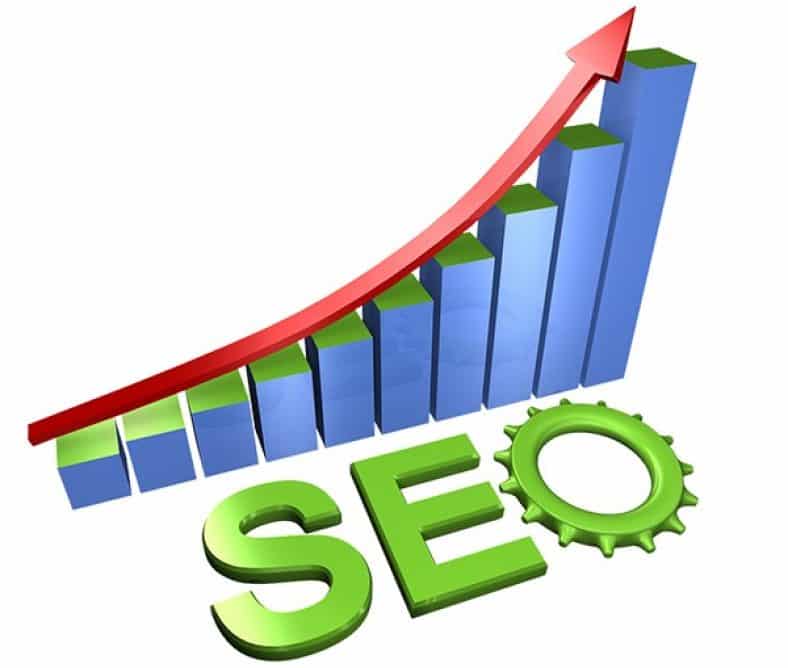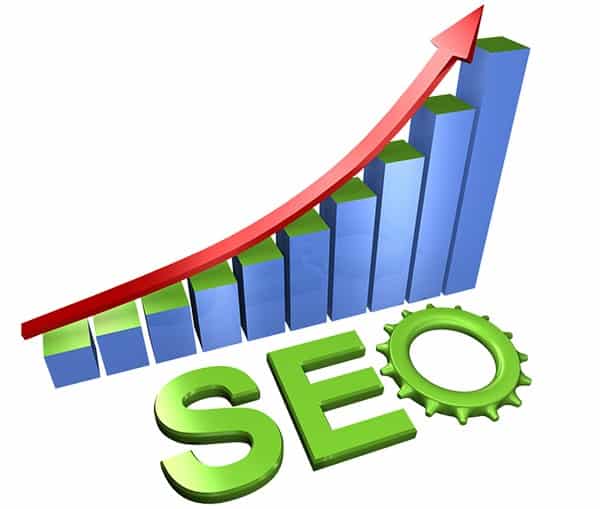 Before submitting your blog to any directory, take time to verify its Domain Authority (DA). 

Importance of Directory Submissions for New Blog
If you submit your blog to any low profile directory having low DA and create backlinks, Google may penalize your blog for low-quality backlinks, which means your blog will move down in search results instead of moving up.
One more reason is that creating a high-quality backlink is challenging, especially for a new blog. Submitting your blog to these directories is easy, and blog submission doesn't require specific requirements.
We hope you now understand the importance of directory submissions for the new blog for SEO and rankings.
You may also like to read:
What Other Kinds of Backlinks are There?
As we mentioned at the start of this article, directories aren't the only type of backlink Google considers, and in today's era, you must have a range of different backlinks to rank well with Google. Some other SEO link building strategies to consider are:
Writing guest posts and arranging for them to be placed on relevant blogs
Social media marketing
Image or infographic shares
Advertising on small ad sites
Creating amazing content that people will want to link to
When the directory submissions for new blogs are correctly made, they are an effective tool as part of a more extensive SEO and link-building campaign and can also help drive traffic to your site and improve your branding.
What is the Importance of Directory Submissions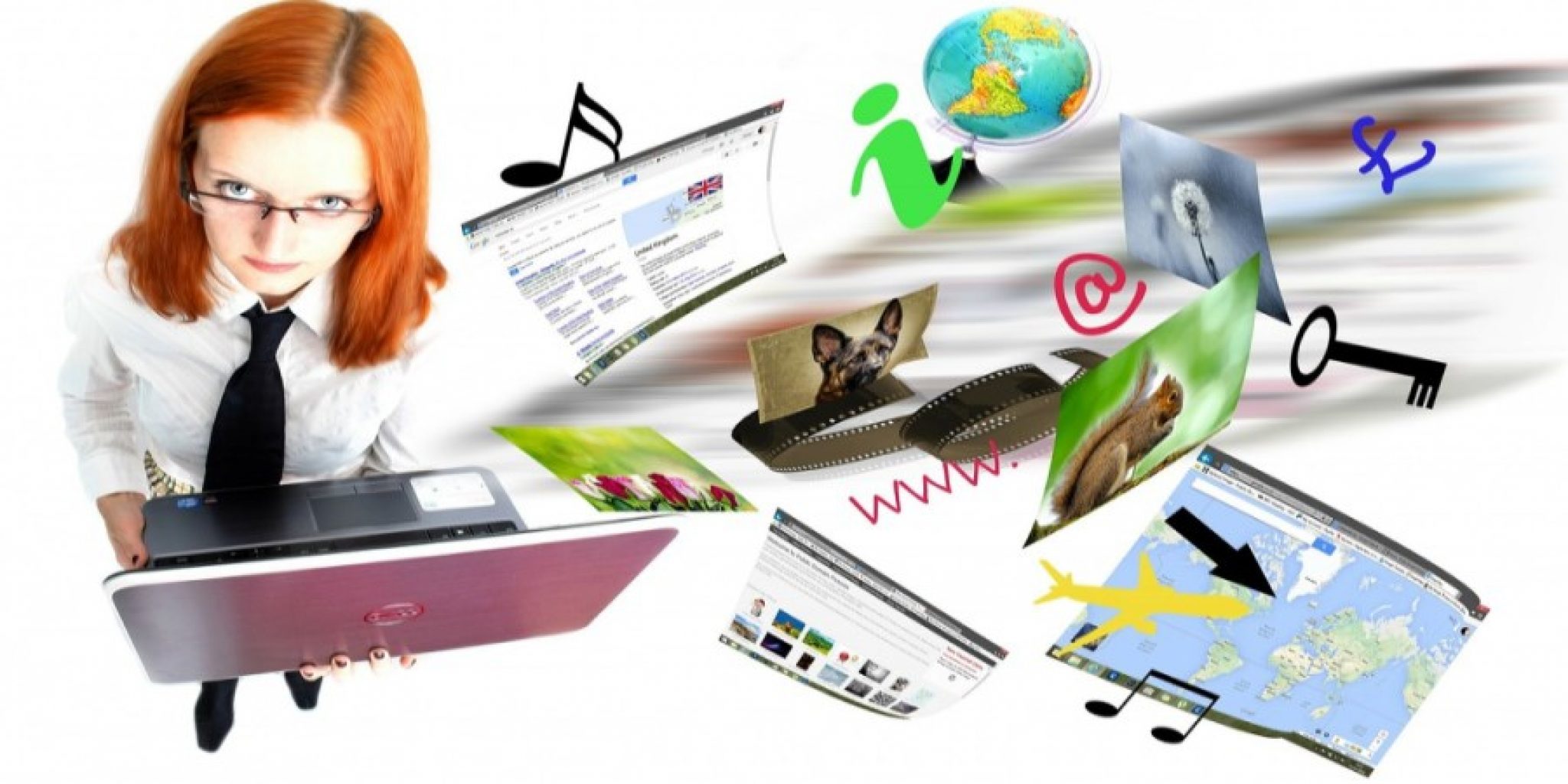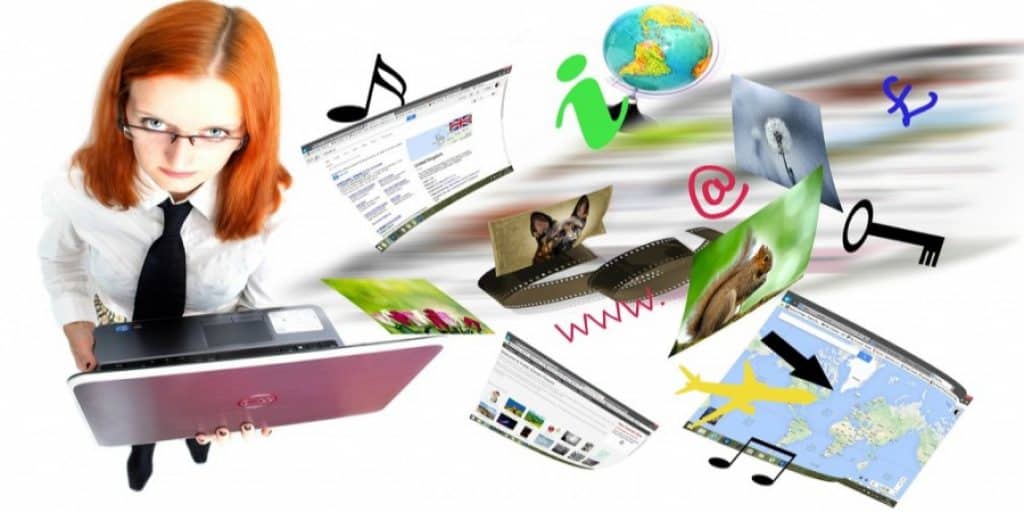 Directories catalog links for easy access to users. Earlier, directories were the primary source for web users to find websites on various topics. Today search engines have taken over, but directories have not lost their importance yet.
You cannot obviously expect too much traffic from directory submission. But you can expect an improvement in your search engine rankings.
How Directory Submissions for New Blog Work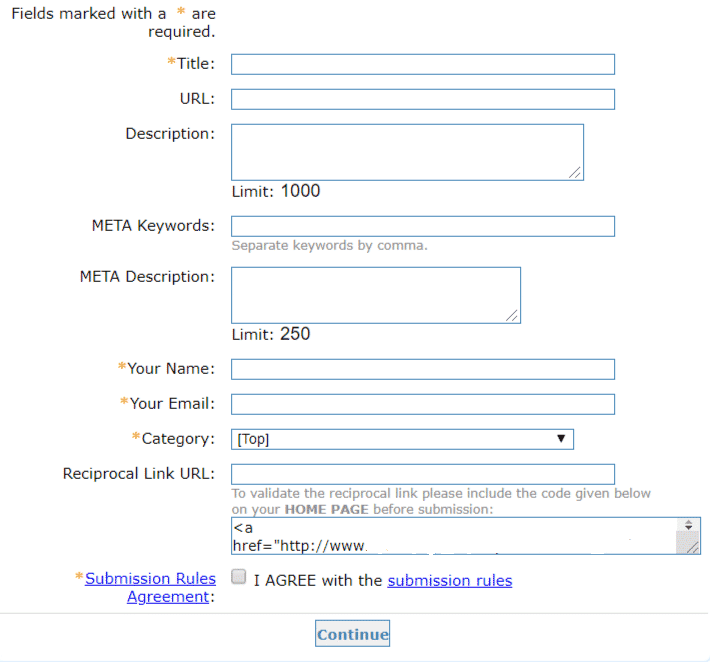 When submitting to a directory, remember that your submission will be viewed by an actual person who determines your website's relevance and uniqueness.
After passing his scrutiny and editing, your website will be accepted in the directory. This automatically establishes the credibility of your website; hence search engines will consider links submitted to directories.
Directory Submission s aren't the best quality links. However, they provide a good fundamental starting ground for on-going SEO efforts.

Importance of Directory Submissions for New Blog
Some directories even feed their databases to other directories and search engines. Search engines base a specific factor on directories in judging a website's popularity and relevance.
Depending on the directory quality and the number of backlinks your website has, search engines will be able to determine your relevance and qualify your website accordingly.
Quality Links vs Directory Submission
Directory Submission s aren't the best quality links. However, they provide an excellent foundation for ongoing search engine optimization.
What is a Quality Link?
A quality link is from a reputable website in your industry talking about your website. For example, You sell Adidas shoes. You write a case study on how Adidas shoes allow you to run longer without shin splints than other running shoes via scientific studies. Adidas links to your case study about Adidas shoes. You have garnered a quality link in the shoe industry. That link is more valuable than a directory submission.
Directories are the "Brand New Sites" Best Friend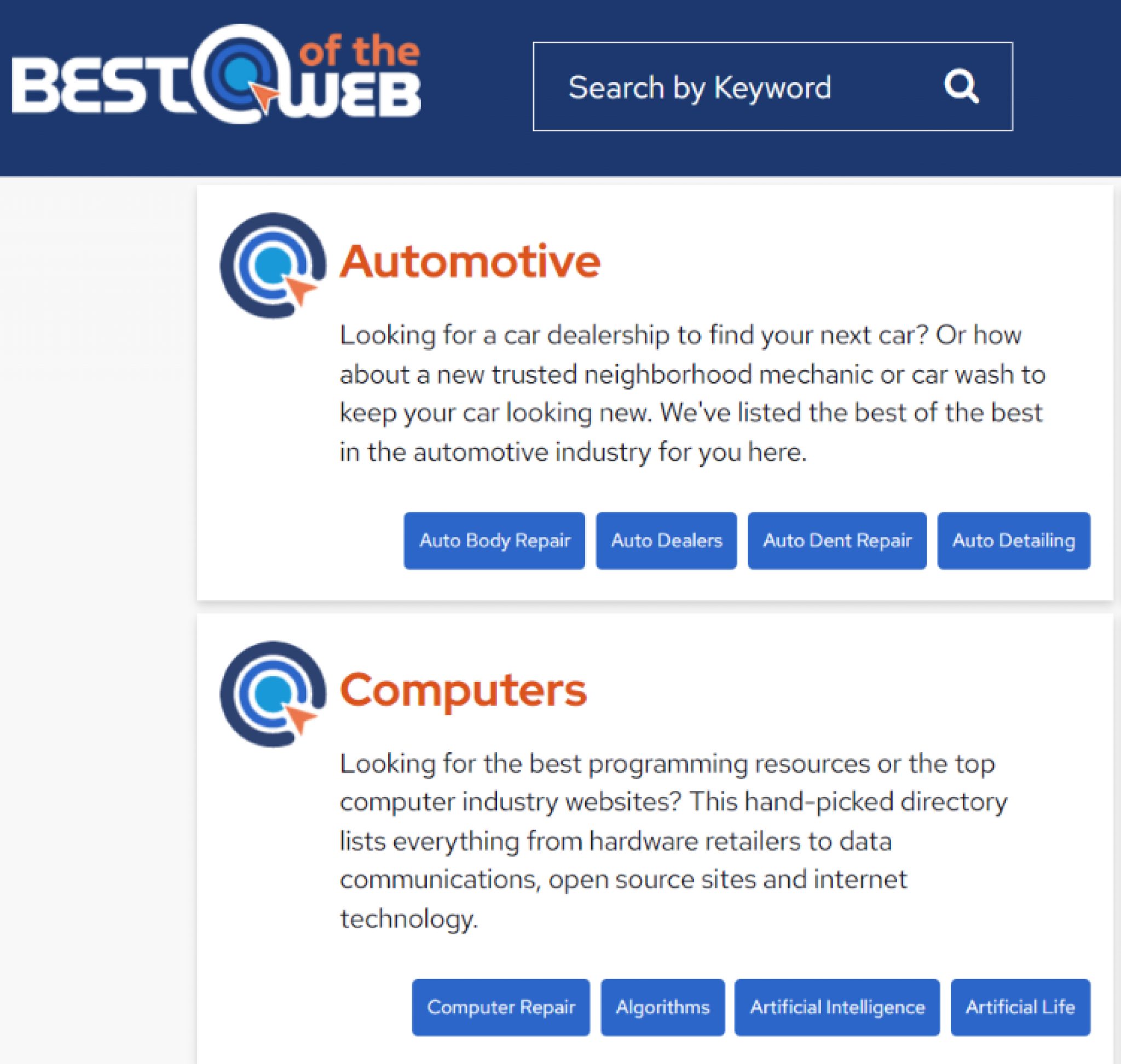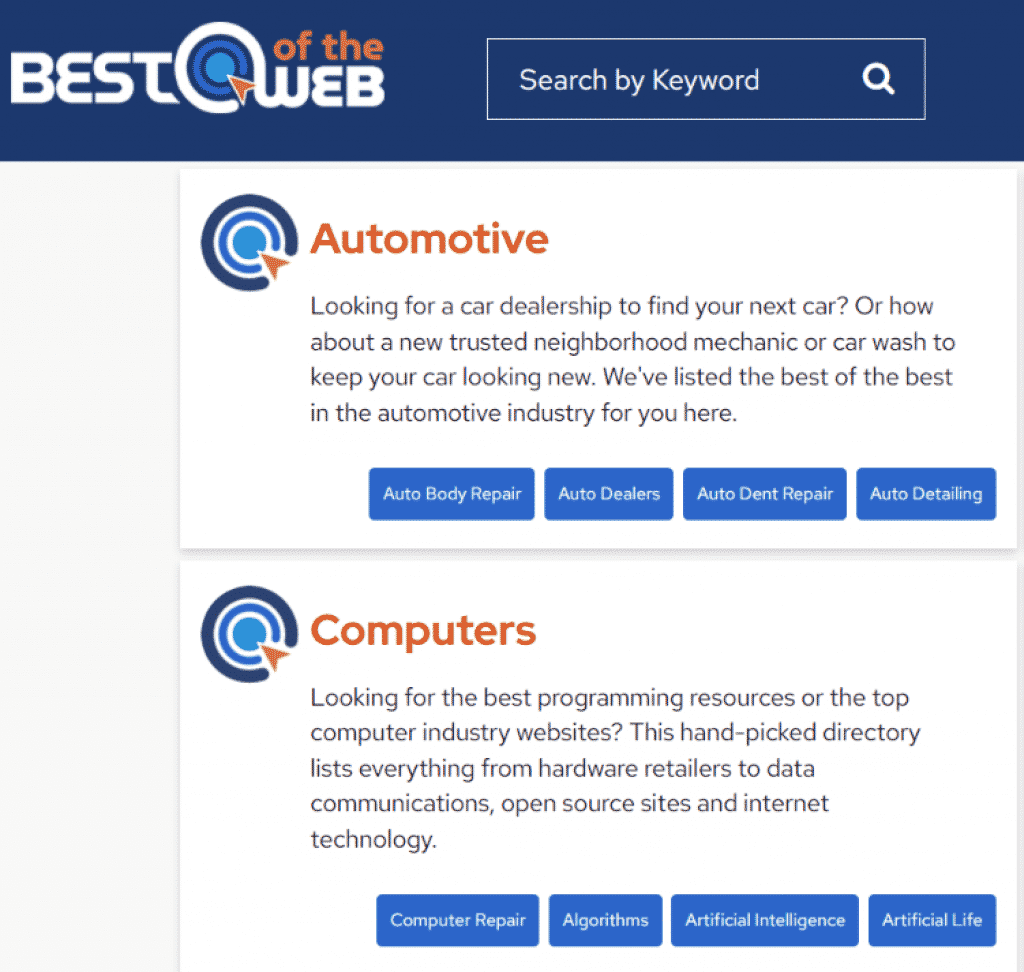 Since every new domain gets put in Google, they favor links from trusted sites. This is part of the algorithm's ranking equation.
Directories are essential in getting good quality inbound links that help your site get out. As they pass PageRank and reputation with Google, your site will significantly benefit from its inclusion in these directories, especially in the launching phase of its life cycle.
So, finding solid directories to get your site listed is the key
Its Alternative to Link Buying and Safer
Directories provide one-way inbound links to your site and drive traffic through direct referrals. By doing this, they boost your link popularity and ultimately improve your search rankings.
All this is done naturally and cost-free in many cases.
Paid vs. Free: The Differences and Similarities
Paid directories quickly list your site, where free ones may take several weeks or even months to review. On the other hand, some paid directories charge expensive listing fees for the link they provide, not cost-effective.
If you work on a limited budget for your site, you may want to submit to a handful of paid directories but a few hundred free ones. Of these last ones, prioritize "one-ways" preferably. Whatever directories you submit to, paid or free, or a combination of both types, the quality of the directory itself should be the most significant consideration in your decision.
The Directory Page That Counts is Where the Link is
When making a directory submission, look at the PageRank of the homepage and the subpage, where your link will be.
While it may seem beneficial to have your site listed on a PR7 directory, this is less effective when you realize that the internal page where your link is actually only a PR3, when you expected more.
Pagerank is Not the Only Factor of Directory Quality
All low PR directories are not necessarily bad. Most of the new directories fall in this category. These directories do review and list sites quicker. Also, when they become more popular, so will your listing.
Again, base your decision based on the quality of the directory. And keep in mind whether or not the directory is search engine friendly. When checking the structure of the link to your site, make sure it is not dynamic.
Directory Links Shouldn't be More Than 10%
It would be best to have less than this percentage in your overall inbound links count. Don't rely on directories alone as your link source. Diversify them for your benefit.
More interesting topics for you:
List of High Domain Authority Blog Directories Submission Site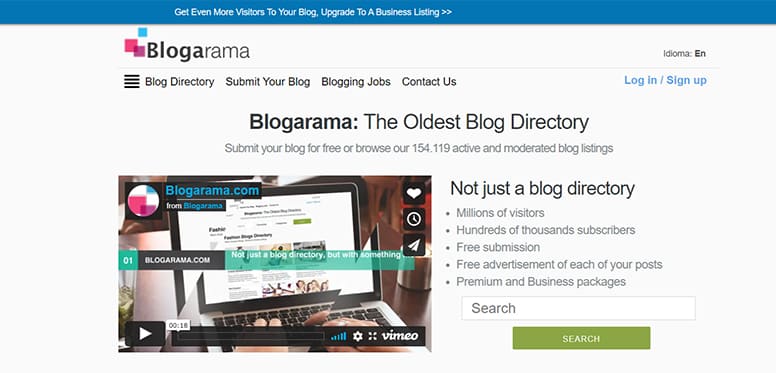 Below we have listed some of the high domain authority blog submission sites to submit your blog or blog post to create backlinks. 
| Blog Submission Directories/Websites | * Domain Authority (DA) |
| --- | --- |
| https://blogarama.com/ | 62 |
| http://blogflux.com/ | 52 |
| https://blogadda.com/ | 52 |
| http://blogtopsites.com/ | 52 |
|  https://indiblogger.in/ | 48 |
| http://blogengage.com/ | 45 |
| http://bloghub.com/ | 41 |
| http://bloggernity.com/ | 40 |
| https://bloggingfusion.com/ | 38 |
| https://blogs-collection.com/ | 35 |
| https://usalistingdirectory.com/ | 34 |
| https://marketinginternetdirectory.com/ | 36 |
| https://cipinet.com/ | 34 |
| http://fuelmyblog.com/ | 34 |
| http://1abc.org/ | 33 |
| http://sonicrun.com/ | 32 |
| http://hdvconnect.com/ | 32 |
| http://bloglisting.net/ | 30 |
| https://usgeo.org/ | 26 |
| https://blogville.us/ | 26 |
| https://dizila.com/ | 25 |
| https://siteswebdirectory.com/ | 24 |
Directory Submissions are an essential beginning phase. The following list will also work for website owners to submit their business/website to:
Google Business / Google Plus
Bing Local
Yahoo Local
Yelp
Facebook
Twitter
Pinterest
Linkedin
Foursquare
Infogroup
Acxiom
Localeze
Superpages
Best of the Web
YP (Yellow Pages)
Hot Frog
CitySearch
eLocal.com
ezLocal
LocalDatabase
ShowMeLocal
MojoPages
Yellowise (partner with Yext)
ChamberofCommerce
USCity
Yellowpagecity
Kudzu
Merchant Circle
BBB
Angie's List
White Pages
Manta
infoUSA
Map Quest
City Squares
Local Pages
Tupelo
Go Local 247
It not only help you to promote your blog or website but also helps you get some quality backlink for your website.
FAQs – Importance of Directory Submissions for New Blog
Is directory submission still effective for SEO?

Well, it depends but submitting to the directory is not dead. According to Google experts, it won't affect your site much. But it will boost the rankings if you are strictly ranking with the competitor.

What is a directory listing in local SEO?

Local SEO: What Are Directory Listings? Directory listings are essentially niche or general directories. They serve as an online phonebook with extensive information, including NAP data like name, address, phone number, website address, and sometimes a map listing.

Are directory websites profitable?

Running a directory site is an excellent means of income. You can launch different types of directory websites targeting specific niches.
If you submit your blog to blog directories, it helps you improve your SERP (Search Engine Result Page) because SERP depends on no. quality backlinks of your site.
Final Words – Importance of Directory Submissions for New Blog for Higher Rankings
Web Directories have been the norm for the world wide web and search engine optimization for a long time.
Generally, web directory submissions might be helpful, especially for local businesses and local SEO. Before submitting your links, ensure that the online directory is relevant to your niche and has a good link profile.