Blogs and blogging is the best way to share your knowledge, thoughts & experiences. Writing quality content has become one of SEO's essential techniques for building website traffic to get 50k monthly visitors to the blog. Quality blogs are consistently rated top and drive more organic traffic, but the story doesn't end here.
Once the blog is created and published with fresh articles, it becomes necessary to get more visits.
Which are the marketing strategies to increase website traffic & to get more organic visits per month to get 50k monthly visitors to your blog?
To attract 50k monthly visitors to a blog, it is crucial to have a comprehensive plan that includes various tactics such as improving SEO, creating quality content, conducting email marketing campaigns, etc. Here are some of the ways to achieve this goal:
Write about topics people search for
Use keyword research tools like Ahrefs or Google Keyword Planner to determine what your target audience is looking for online. Then, create high-quality, relevant, engaging content that answers their questions and solves their problems. You can rank higher on Google and get more organic traffic.
Make sure you match the search intent.
Search intent is the reason why people search for something online. You need to understand what your potential readers want to achieve when they type a query on Google and provide them with the best possible answer.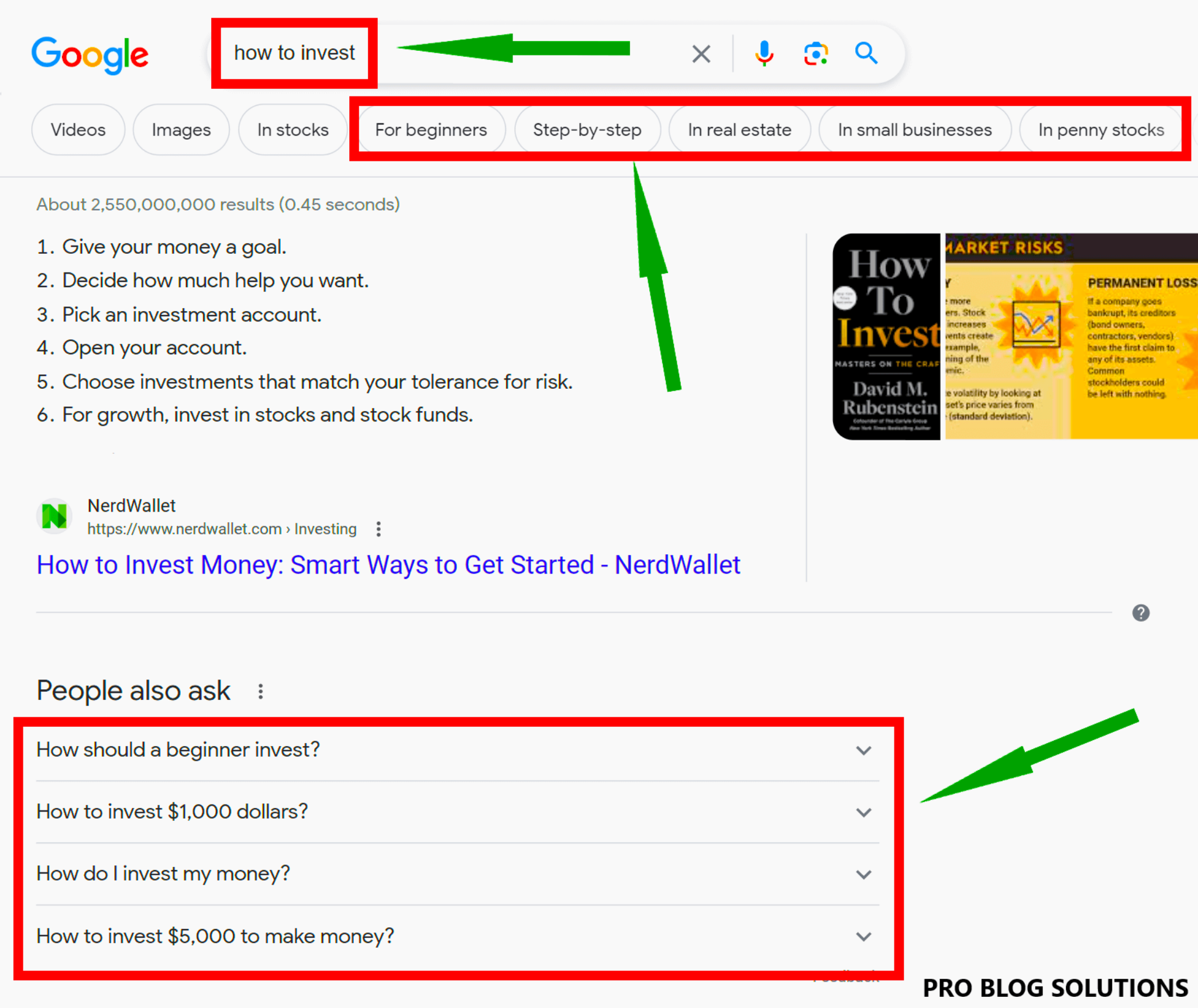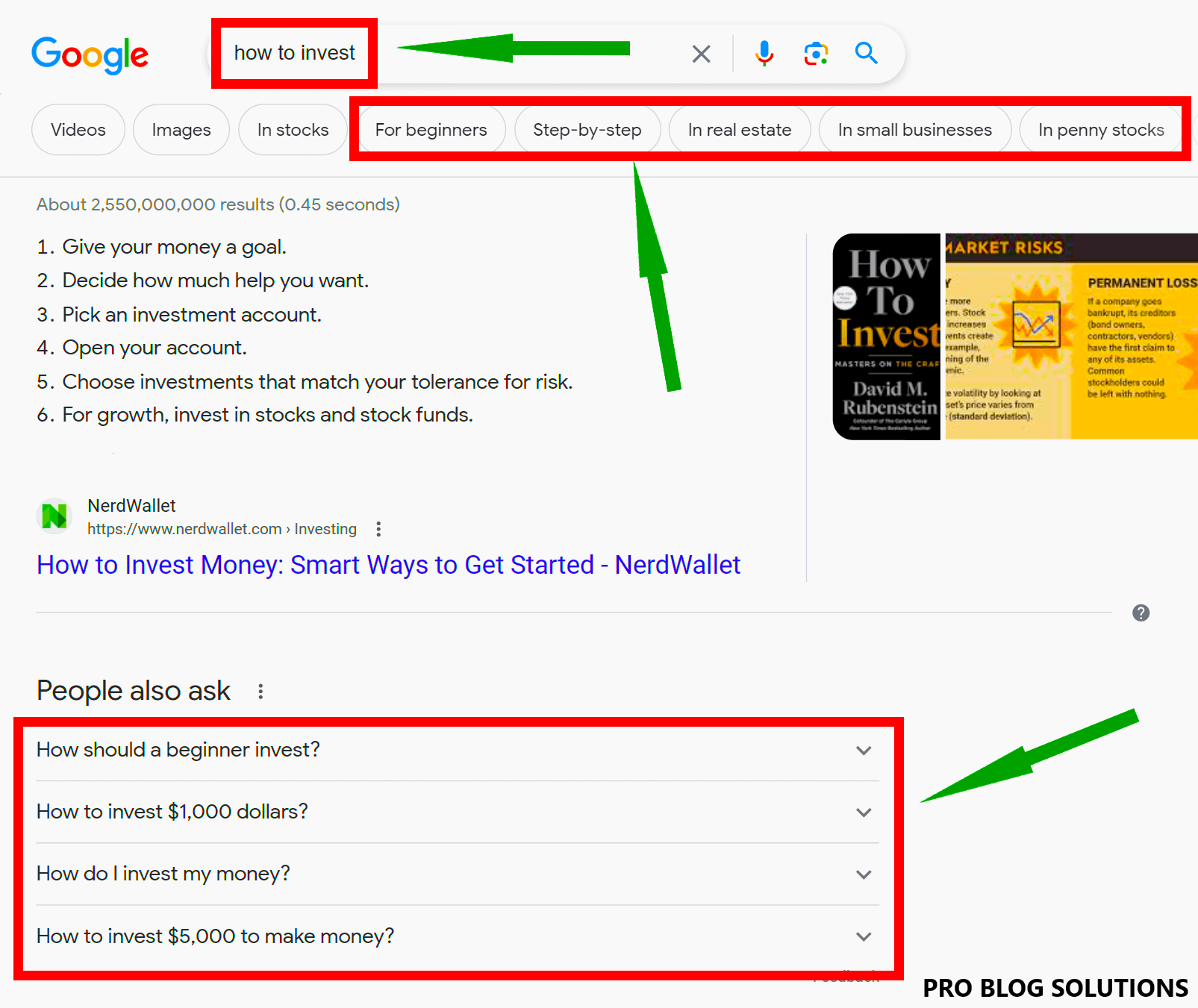 For example, as described in the image above, if someone searches for "how to invest," they probably want a blog post that teaches them the basics of investing, not a product page that sells them an investment app.
Email marketing is one of the most effective ways to drive repeat traffic to your blog. You can use various methods to collect email addresses from your visitors, such as pop-ups, landing pages, lead magnets, or content upgrades. Then, you can send them regular newsletters with valuable content and offers that keep them interested and loyal to your blog.
Promote your content in relevant communities.
You can't rely on Google alone to bring you traffic. You must actively promote your content in places where your target audience hangs out online, such as social media platforms, forums, groups, or blogs. For example, you can share your posts on Twitter, Facebook, LinkedIn, Reddit, Quora, or Medium. Just make sure you follow the rules and etiquette of each community and don't spam them with links.
Link building is getting other websites to link back to your blog. This can help you boost your authority and credibility in your niche and improve your rankings on Google. You can use various strategies to build links, such as guest blogging, outreach, skyscraper technique, broken link building, or resource pages.
Refresh and republish your content.
Content marketing is not a one-time thing. You must constantly update and improve your existing content to keep it fresh and relevant for your audience and Google. You can use tools like Google Analytics or Ahrefs to determine which posts are performing well or poorly on your blog and then optimize them accordingly. You can also republish your old posts with new information, images, or headlines to give them a new life.
These are some of the best and working ways to get more traffic to your blog in 2023. Of course, you can try many more tactics, as we mentioned below in detail, but these are the ones that have proven to work for many successful bloggers. Now let us explain all the other aspects in detail to help you with your blogging goals.
How to Improve Blog Traffic Fast to Get 50k Monthly Visitors
There are several new ways to get more traffic to your website and 50k monthly visitors to your blog. Here we have listed some marketing techniques and the best ways to drive more organic web traffic to your website in a month.
These methods start right when you have decided to have a blog post for your website. Writing a quality blog with compelling, engaging, and informative content is the most essential factor you need to follow.
The blog should include catchy headings, sub-headings, bulleted points, keywords, etc. The title needs to be memorable and self-explanatory.

How to Get 50k Monthly Visitors to Your Blog
You may also like to read:
How to Increase Traffic to Your Website?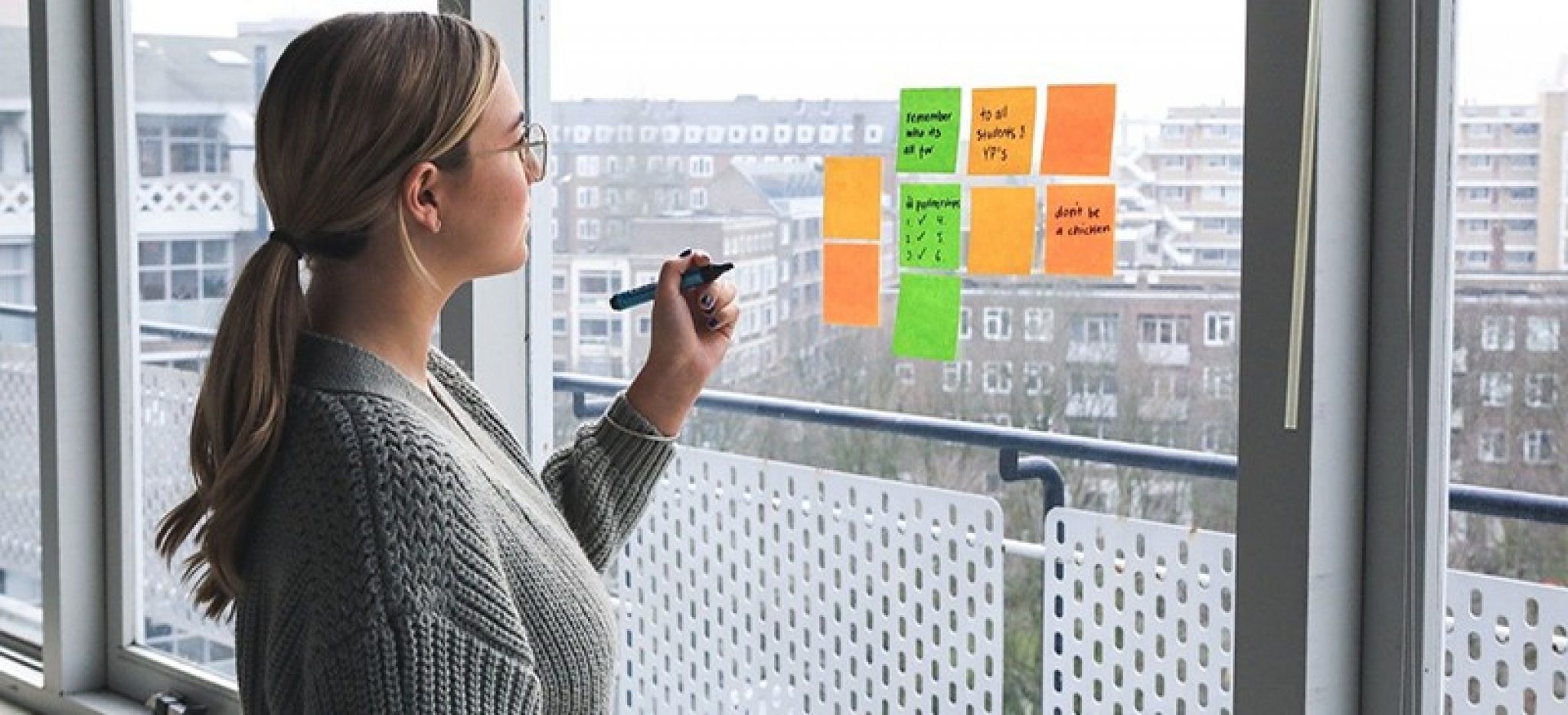 There are several traffic exchange schemes available. Still, it would be best to focus on several social media marketing sites for website promotion to bring more visitors to your blog in no time to reach your goal of 50k monthly visitors.
Choose your post topics carefully.
Choosing your post topics carefully ensures that your content is relevant, interesting, and engaging to your audience. Before selecting a topic, research and understand who your target audience is and what they might be interested in. This will help you choose a topic that will resonate with them.
Always choose topics that are relevant to your niche or industry. This will help establish your authority and credibility and keep your content focused. Consider the purpose of your content. Are you trying to educate, entertain, or inform your audience? Choose topics that align with your goals and desired outcomes.
Consider the gaps in information or content in your niche or industry. Choose topics that fill those gaps, providing unique or valuable insights. Use keyword research to identify popular and trending topics related to your niche or industry. This will give insights into what people are searching for online.
When choosing your post topics, strive for relevance, specificity, and value to your audience. Doing so will create interesting, engaging, and enriching content. You must ensure you provide real value, not just feed your ego.
Optimize your posts for search results.
Getting your blog posts to rank on the first page of the SERPs is essential to ensuring your content keeps pulling in visitors long after you hit publish.
Make sure your title and meta description accurately reflect the content of your post and are written in a way that will entice people to click through to your post, and including internal and external links helps search engine crawlers understand the context of your post and improves the user's experience by giving them more resources to explore.
Always use relevant keywords in the file names, alt tags, and descriptions of images and videos to optimize them for search engines. Remember that with mobile devices accounting for most internet traffic, ensuring your posts are optimized for mobile users is essential.
Use emerging trends
Jumping into an emerging trend quickly gives you a jump-start at building a big audience. It's easier to rank in the search results and get noticed by influencers and consumers.
Choose ideal niche
The ideal niche has enough consumer interest to ensure 50k+ potential readers exist while having minimal competition from other bloggers.
Try Reddit
Reddit is an excellent source to get a high amount of traffic. We tell you that you can get 50k visitors in a week if you're articles good.
Guidelines and Tips to Get 50k Monthly Visitors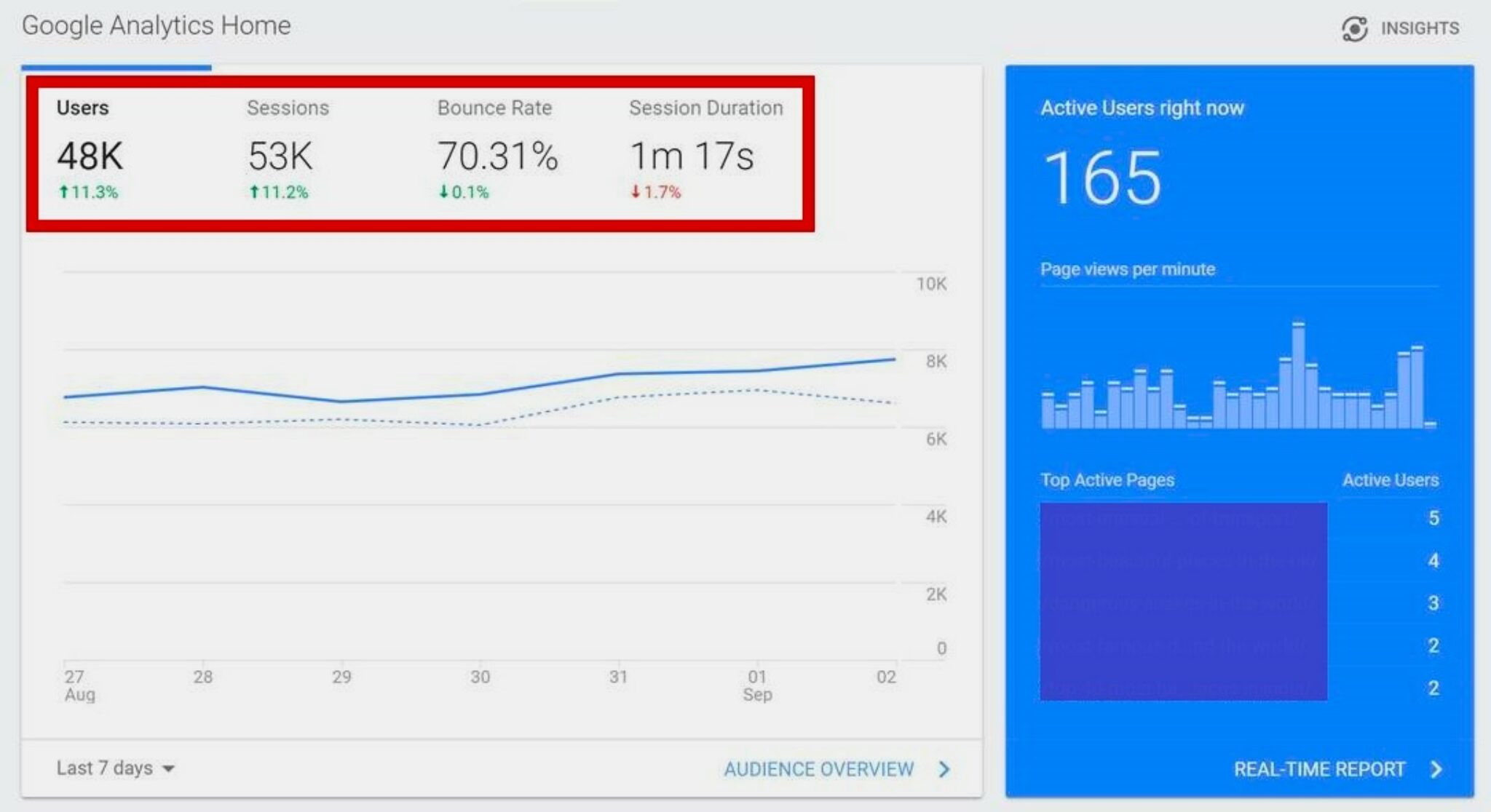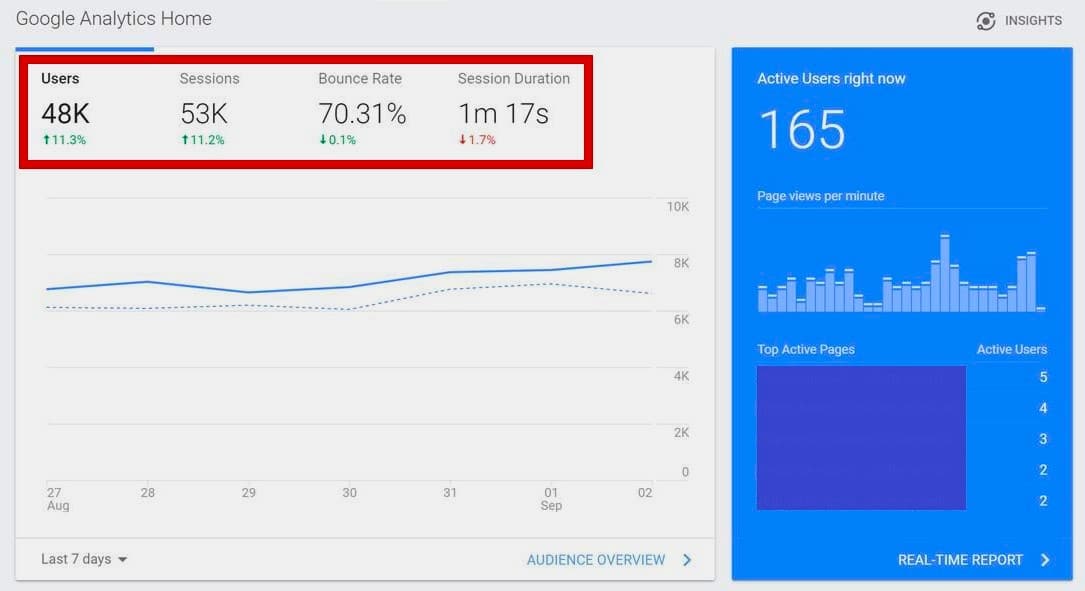 The more people find your blog, the more you will visit your blog posts. Your content will then convert that visitor into a regular reader. With proper guidelines and tips in this article, the process becomes easier and simpler to get 50k monthly visitors to your blog and more page views from your visits without any website advertising.
These are some website traffic tips to enhance the number of 50k monthly visitors to your blog monthly. You must practice the best strategies to get hundreds of thousands of new readers for your blog. Ultimately, you will gain thousands of new customers for your business. Check out the best way to drive traffic to your website.

Best Ways to Getting 50k Monthly Visitors Easily
Today, we will share our experience with you, work with our blog posts, re-edit and give some energy to old posts, and focus only on the posts' quality to publish on this site.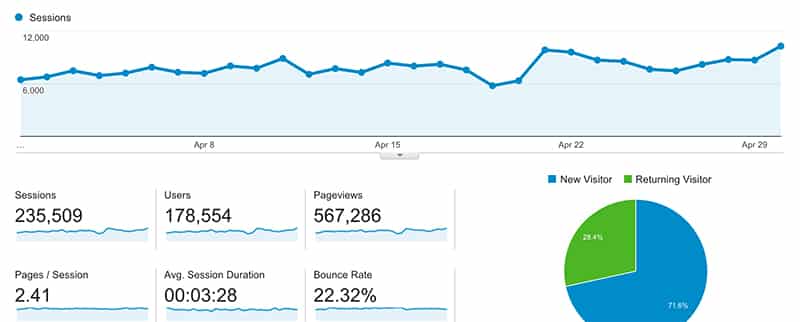 The above graph shows our recent site statistics for the month after following the best strategies to drive more organic traffic from the search engines. We are not talking about buying traffic or any black hat SEO.
Follow these most essential techniques to reach your goal of 50k monthly visitors and increase traffic to your website quickly and help yourself to grow your business:
1. Write Long and Informative Articles
Excellent and informative blog posts are always helpful and encourage readers to stick with your page. Longer posts allow you to add more videos, images, links, etc. This helps attract more and more readers' attention than posting a simple plain text formatted article.
Again, you should publish the blog post's content after thorough research. You can include many links to the sources and great visuals like graphics while adding your post's content.
While writing lengthy content is ideal for breaking it into points and sub-points. Adding headings, subtitles, numbers, bulleted points, etc., makes the content rich and attractive. It is necessary to choose common font styles and sizes. Designer or glossy fonts look nice, but you should avoid them. Try to write in paragraphs and cut down the length of the sentence.
Add more and more images related to your blog post. Images help you to convey your intentions quickly & easily. The images also help to boost your conversation rate and to reduce bounce rate.

How to Get 50k Monthly Visitors to Your Blog
Keywords are also essential and play a significant role in listing the blog post and ranking in the search engine results. Add descriptive or long-tail keywords to make the blog post catch and crawl by search results as soon as you publish it.
2. Interlink your Blog Content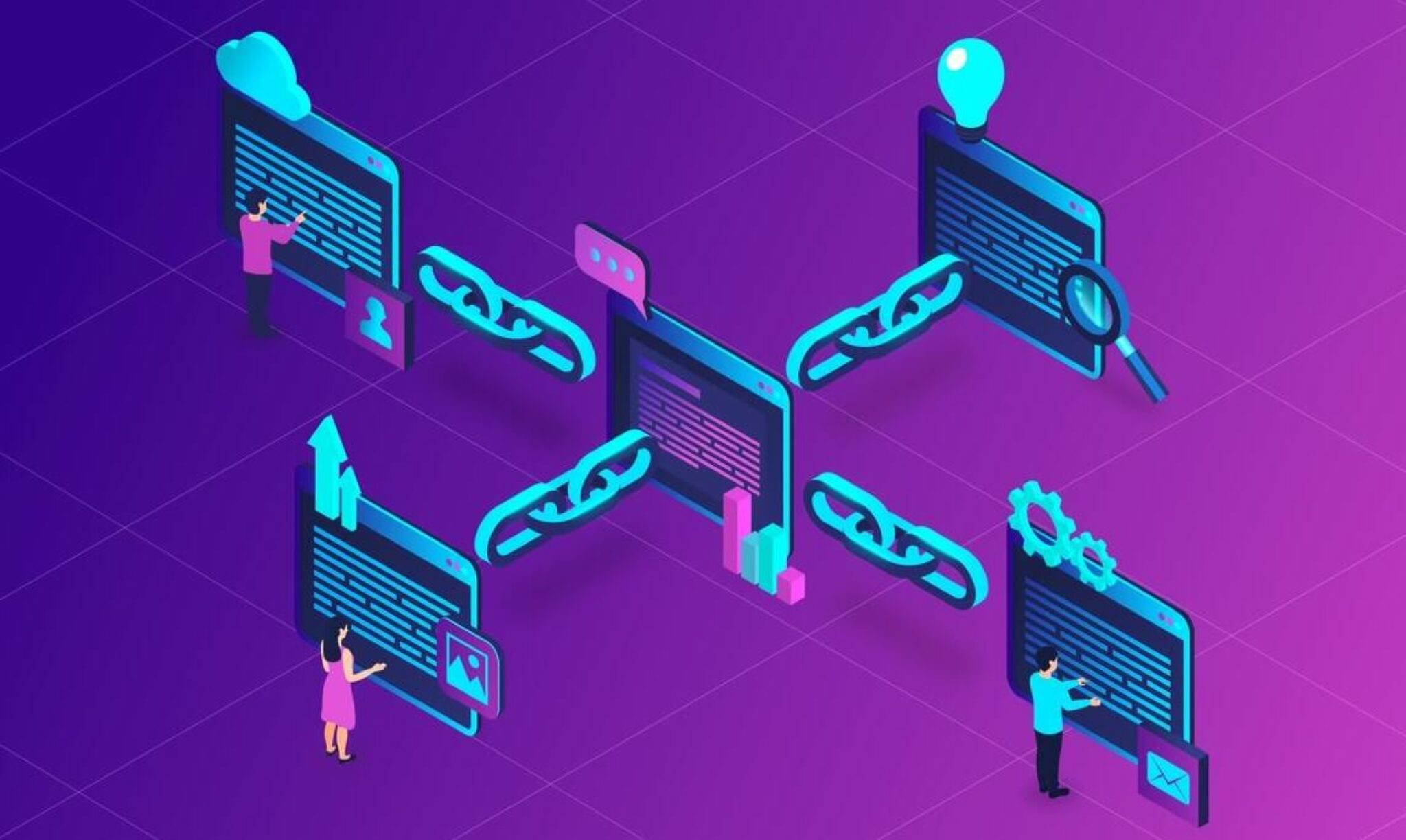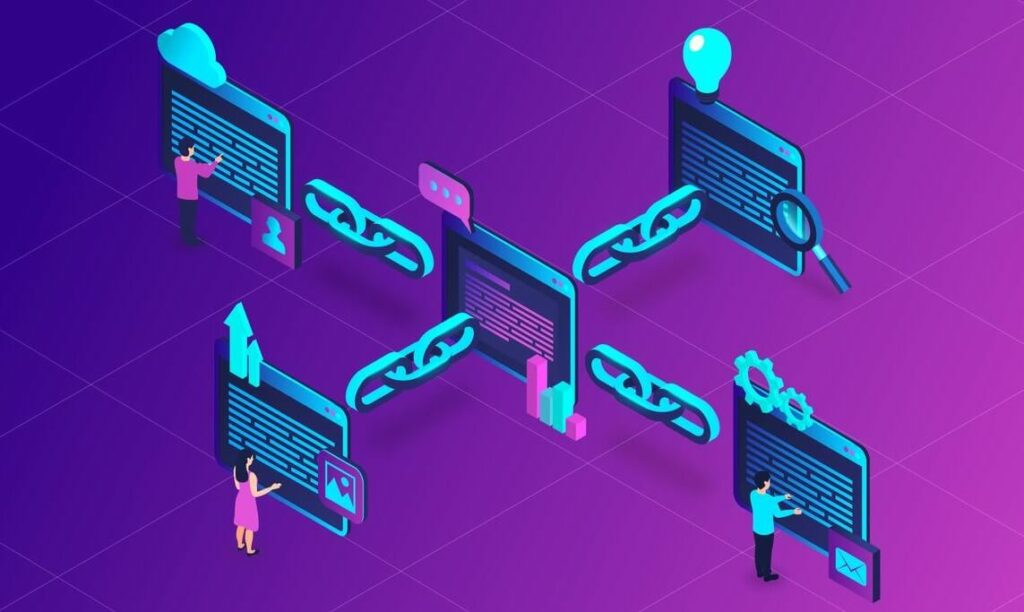 Interlinking helps the readers to locate the related post quickly. The purpose of interlinking your blog content is to have search engines. Links are essential for better SEO results, found and read.
The reader can spend more time on your blog post, and the possibilities increase that they share the post with others. The internal linking strategy helps bring more visitors to the blog to make your dream true of 50k monthly visitors to your blog.
3. Choose an Interesting Topic to Write
It is not that you should only write big and informative blogs. It should be interesting to read. For this, you can add your own experiences or share stories you have faced.
The subject you select should be interesting and catch the attention of more and more readers. If you wish to get the most out of your business blogging, you must pay attention to writing engaging and compelling blog posts to drive more website traffic to get 50k monthly visitors to your blog.
4. Create Evergreen Content for Website

Just keep in mind that the topic you have selected for your current blog post will live on the web for an extended period & until the death of your blog. You must focus on the taste of the content and avoid lagging it back with time.
The evergreen blog post & contents drive as much as 325%+ more traffic in just 30 days. It would help if you made some efforts to make it evergreen.
5. Share your Content on Social Media
You must know people will not find your content accidentally. It would be best if you tried to get your blog post displayed on their screens. For this, you can take advantage of social media. You can expose and distribute your content to every group on the social networking site. It can be Facebook, Twitter, YouTube, emails, etc.
It will help if you build up your social media profiles & brand pages. This will lead to extra traffic by social promotions. You can also email your posts to your friends and ask them to forward them ahead.

How To Get 50k Monthly Visitors to Your Blog
Social networking sites offer an excellent environment for building traffic and growing you as a brand. It is the easiest and most practical way to promote the readership with new visitors and followers. Distributing the content on social media brings a significant increase in page views.
6. Join Blogging Communities to Grow your Network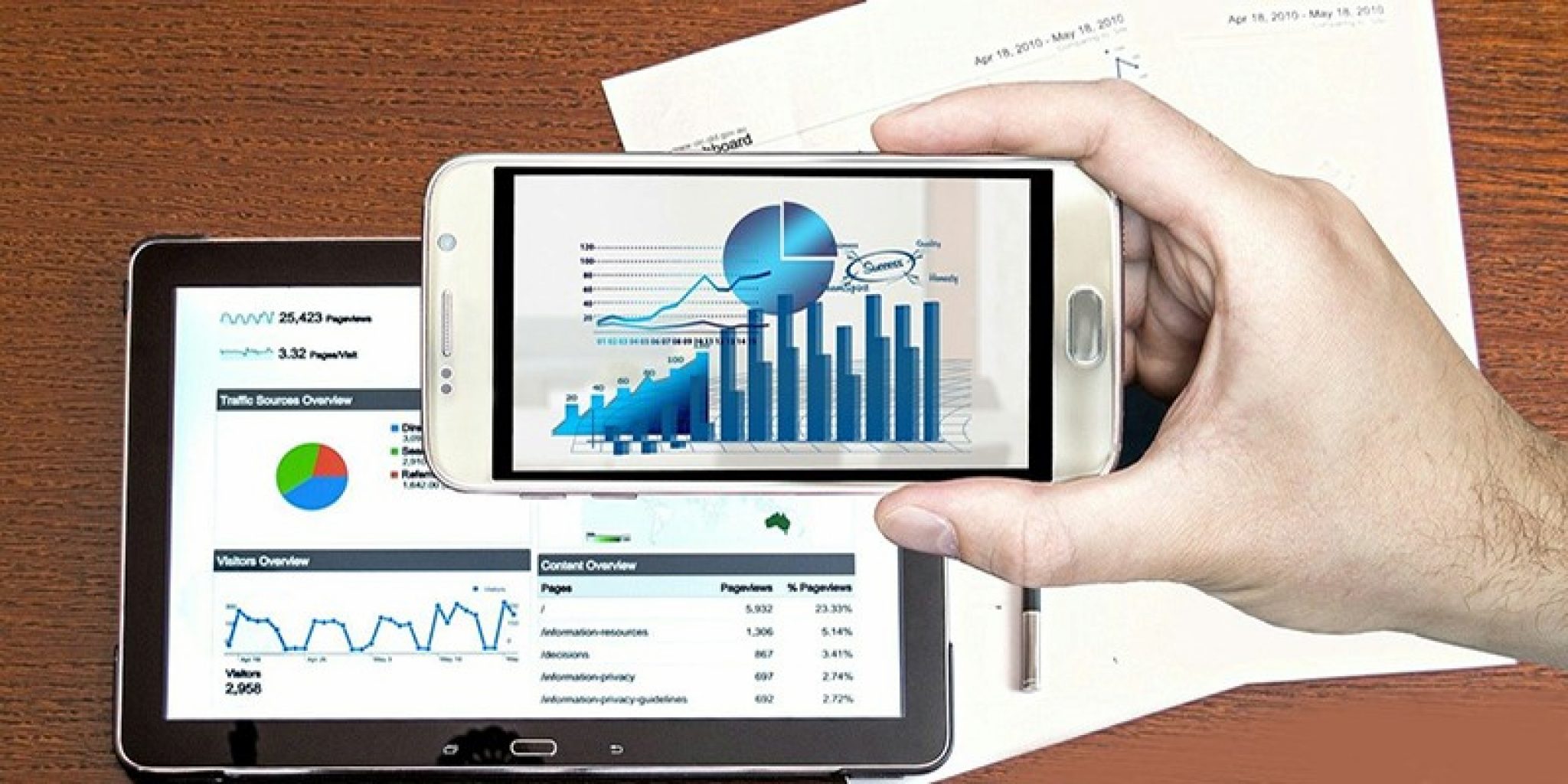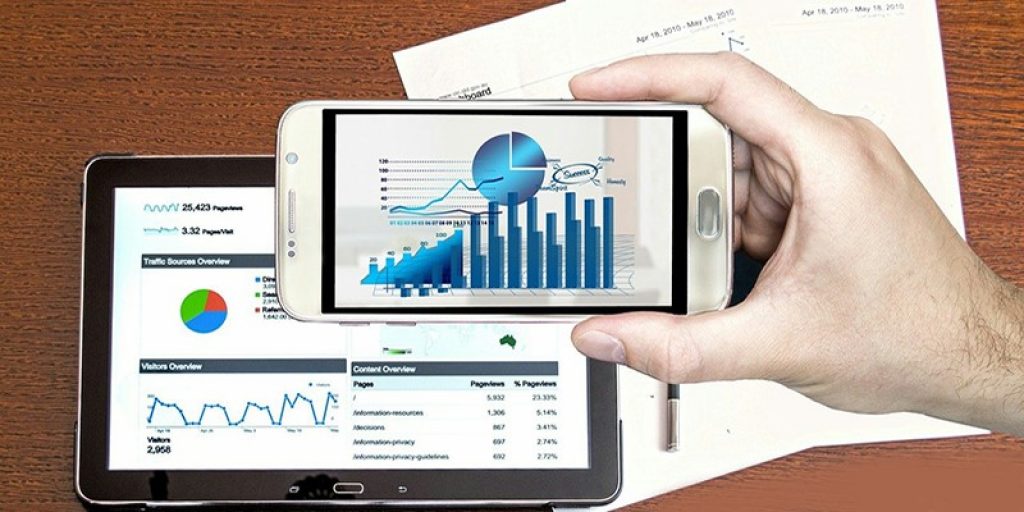 Besides sharing your blog post on social media, start participating with other blog communities to get 50k monthly visitors to your blog. Commenting on others' blog posts is an excellent way to add backlinks to your blog.
This way, you can grab new readers for your blog post. Start joining blog communities and drive extra website traffic.
7. Publish your Posts at the Right Time
Posting a blog at the right time & in the right place is always beneficial to get 50k monthly visitors to your blog goal. The right time for posting a blog is when your target audience is online. It would be best to keep an eye while publishing your content on social sites.
For website promotions, the morning time is the best time to post on Twitter, whereas the evening is better to publish Facebook links.

How to Get 50k Monthly Visitors to Your Blog
Depending on your content and the target audience, you can choose the right time for posting your blog. You can post the blog at a particular time of the day or week. Try to post a blog simultaneously daily to gain your readers' trust.
8. Make Content Optimized for Search Engines

High-quality and well-crafted materials added to blog posts are always assured to drive website traffic. Again, it would help if you designed it keyword-friendly, SEO-friendly, and mobile-friendly to get visibility on all popular search engines to get 50k monthly visitors to your blog.
You also need to set your blog's privacy setting to get visible to all the search engines. These are the most critical factors that Google uses as a ranking sign.
More related topics for you:
9. Produce Content for Readers, not for Search Engines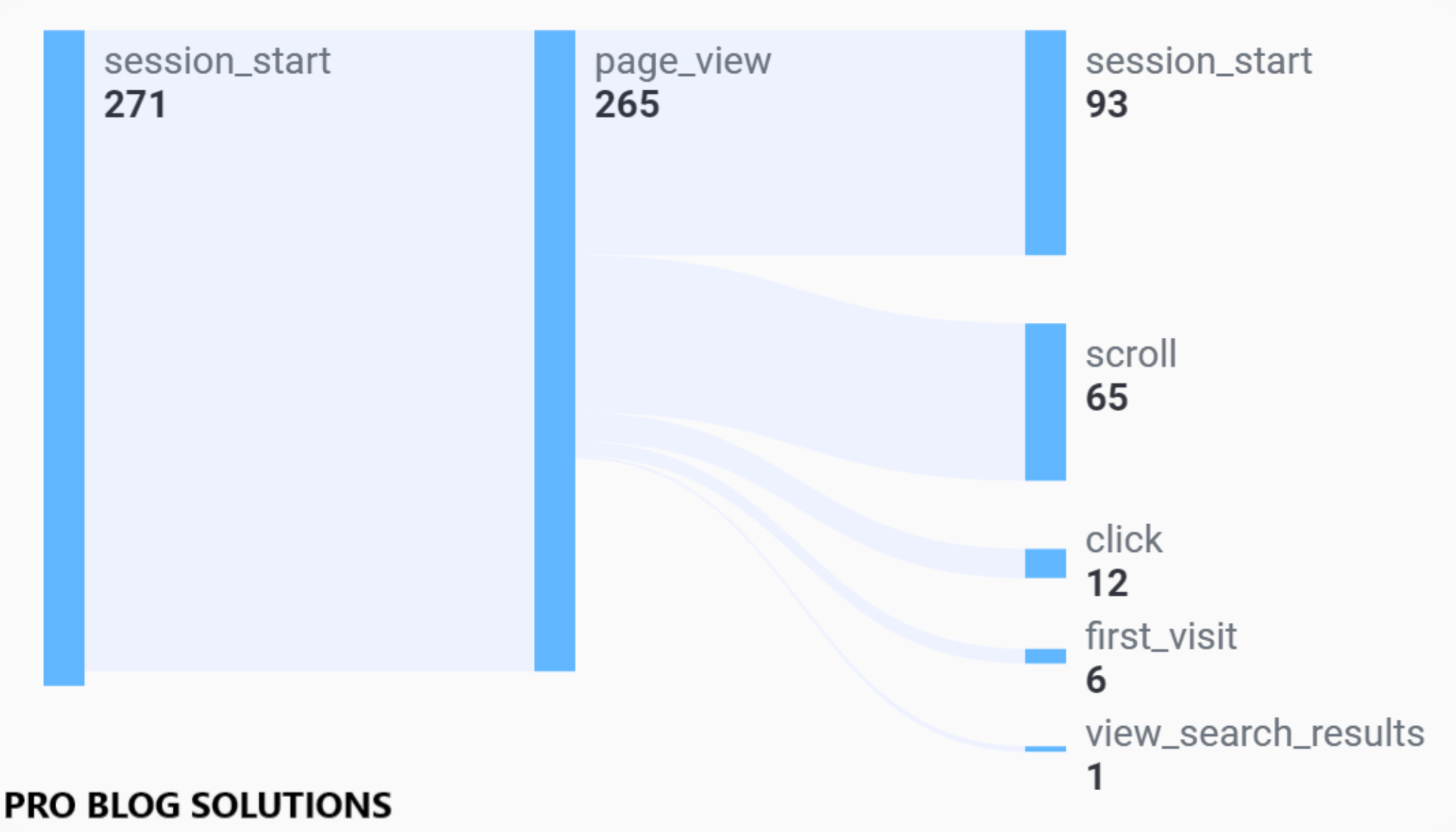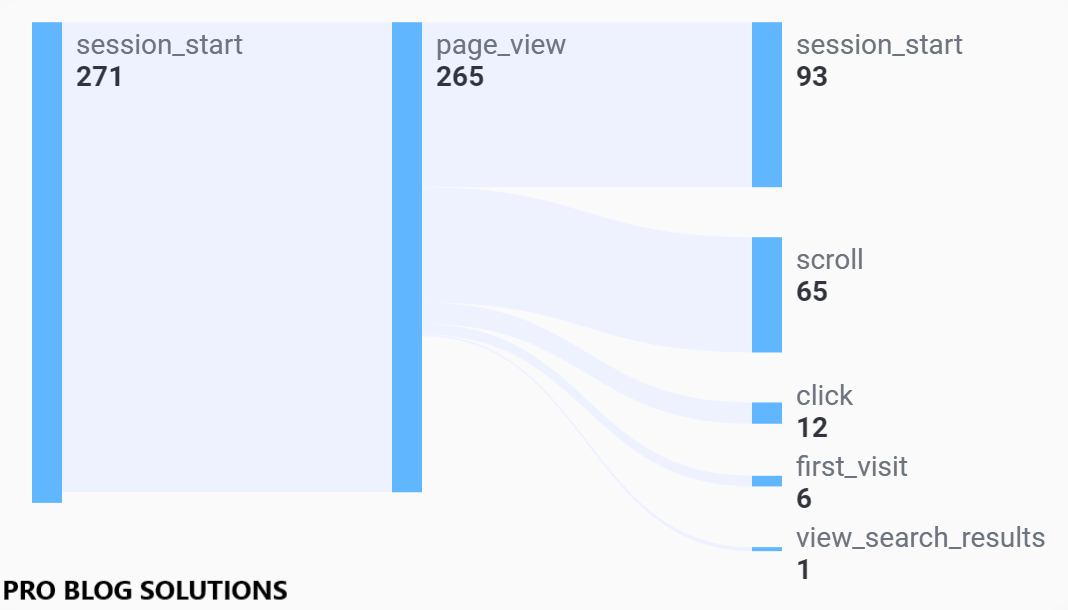 It would help to focus on what readers want to see in your article rather than what Google wants on your site. Furthermore, companies and web applications provide more and more visitors.
If you want to get your blog published to more and more readers, you may use it, but you need to keep the audience's attention on a higher priority for the long run.
10. Guest Blogging can Deliver Results
Guest blogging is one of the most valuable methods to get free traffic, up to 50k monthly visitors to your blog, and grow sales. If you are a new blogger with a minimal audience, encourage others to contribute to your site. Guest blogging benefits help you build domain authority to get traffic and improve your SEO ranking.
This is one of the fantastic ways to increase your articles' page views and develop your blogging network.

How to Get 50k Monthly Visitors to Your Blog
For this, you need to find sites with a relevant audience. Moreover, guest blogging is the best and most effective method to generate targeted traffic and active subscribers, influencing the relative audience.
11. Participate in Question and Answer Sites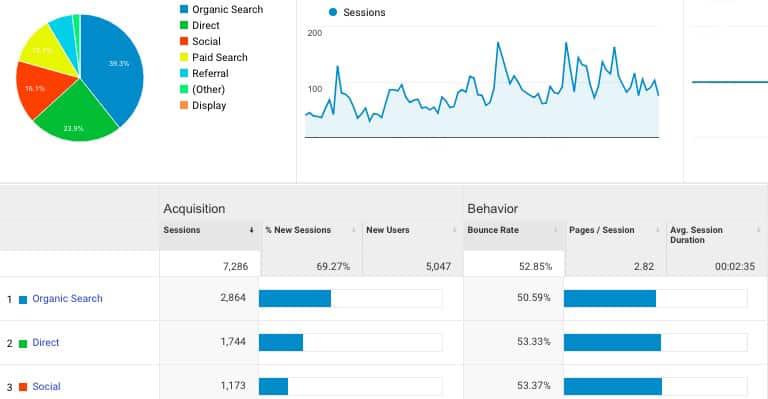 If you see, thousands of websites are founded now, like Yahoo Answers, Quora, etc. People publish and ask questions online. Many website developers and bloggers visit open accounts and start answering the relevant questions to get more traffic and reach 50k monthly website visitors.
In return, they get clicks on their replies and ultimately get rewarded as a new visitor to their blog. Participating in such sites will help you bring more traffic to your blog post.
12. Host Some Events
Hosting events can significantly benefit your blog post if you want to grow traffic for your blog post. Meet and connect with real-world people, discuss the content, blogging strategies, design, and techniques, and invite them to join and share your blog with their friends. This will help you generate more and more visitors for your blog posts.
13. Create a Newsletter for Readers
The newsletter helps to showcase your blog posts. First of all, you start collecting the emails to distribute the newsletter. Send newsletters to these contacts regularly, informing them about new blog posts. This will help you to bring more visitors to your website.
14. Improve your Website Loading Speed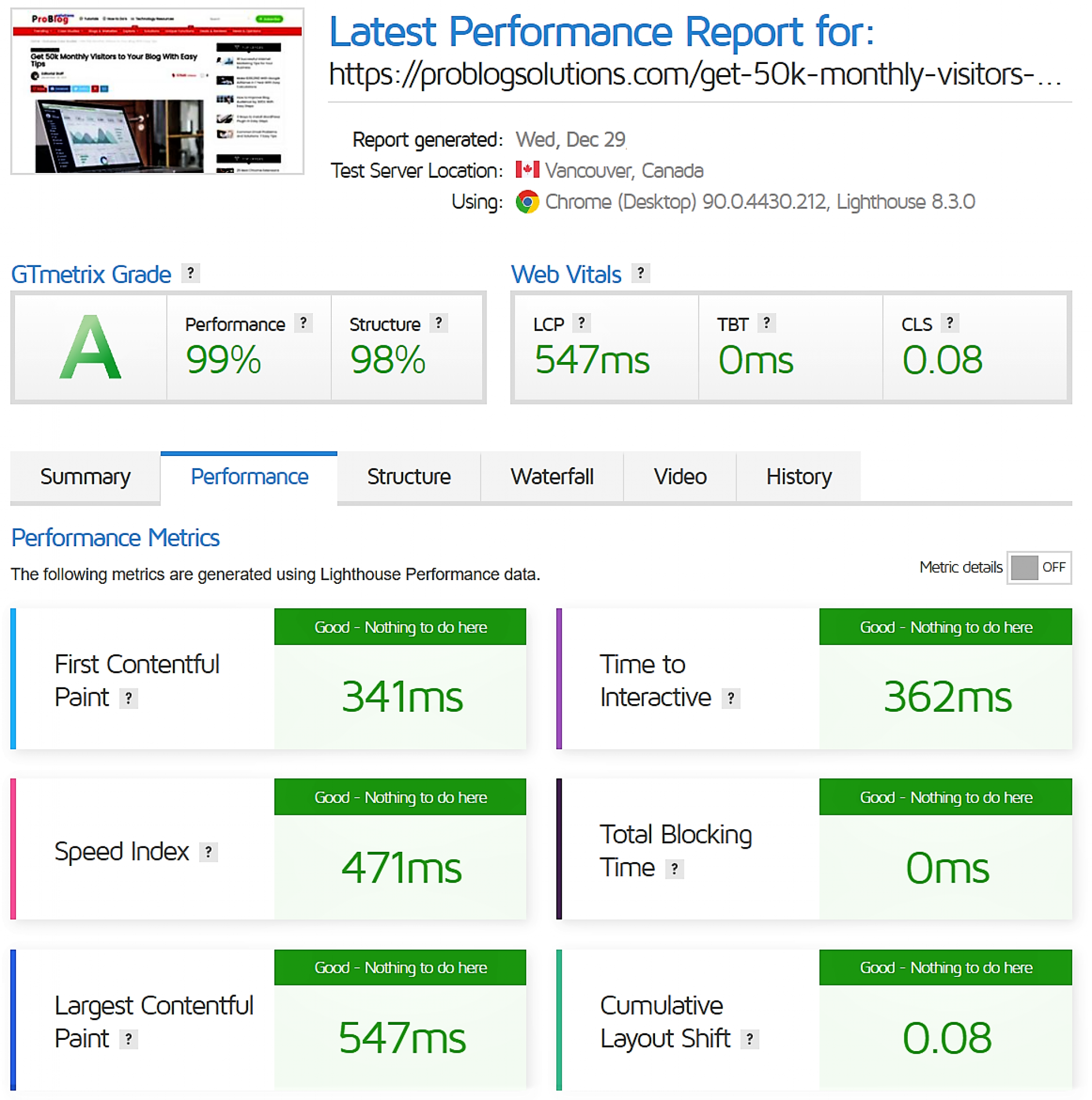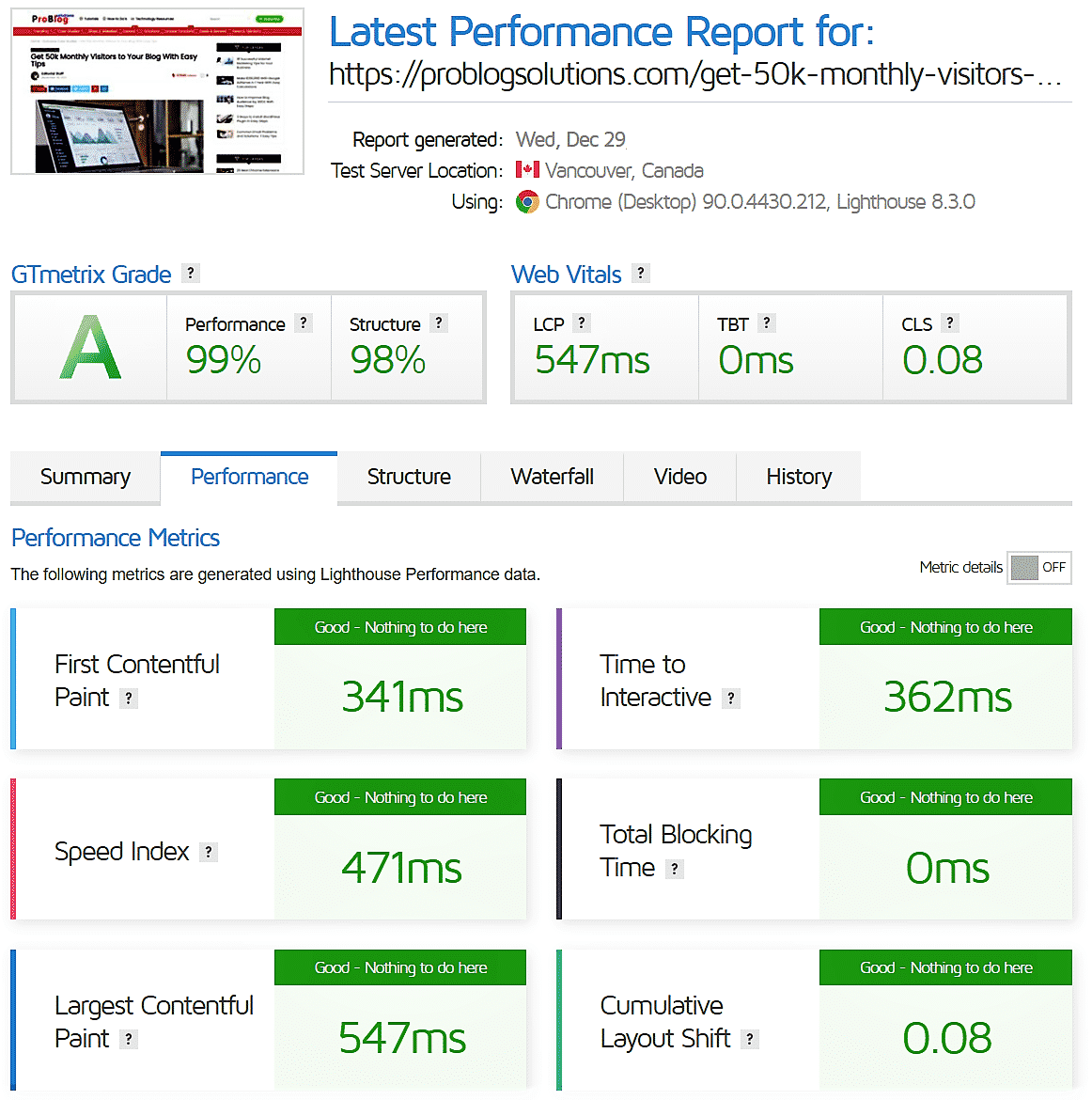 One of the most important things you should note is that the fast website loading time increases conversions, page views, and revenue. Readers will not click on your blog post if your page doesn't open quickly.
Different online tools measure your blog post's speed to help your blogs get loaded quickly on the visitor's screen. You must focus on speeding up your site and improving website performance. Improving your site loading will enhance your SEO, improve domain authority, and the overall result is shown in improved website traffic.
FAQs About Getting 50k Monthly Visitors to Your Blog:
What does it take to get 50,000 new visitors?

Google traffic combines paid, search, direct, referral, and social traffic. It would be best to have all of those things in some form or another to rank. You also want to make sure that your traffic is high-quality.

How to grow a new website to over 50,000 organic visits per month?

One of the best ways to get started on your path to increasing your site's organic traffic to 50,000 monthly is to understand how much traffic potential is within your vertical and benchmark against it. Remember that this is not easy if you don't have a specialized team who knows what they're doing and when to adjust the strategy.

How to grow your blog to 50k monthly visitors?

People don't care what you're blog looks like. They want to know if you have the answers to their problems. Find forums in your niche and leave comments with links to your blog posts. Stand out from the crowd by making your comments longer and more valuable than anyone else's.
Conclusion on How to Get 50k Organic Visitors per Month:
Blogging is nothing but an interactive channel through online discussion. It is an excellent way to convey your message, especially about your business.
With a blog post, you can make people aware of your business. But, for this, you need to bring traffic to your blog. It is effortless to create a blog but hard to get significant traffic. It is challenging to gain 50k monthly visitors or hundreds of thousands of visits in a month.
Exceptionally, there is an art to building traffic for your first blog post. Try the above methods to increase blog traffic to reach your goal of 50k monthly visitors. Bring traffic to your blog and promote your business across the world.
If you have better ideas, share them with us to help others. Don't forget to share this article and your experience after following these ideas to build website traffic.