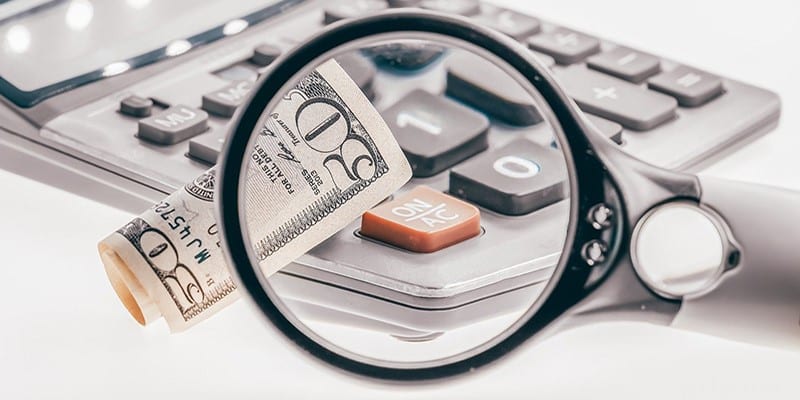 Earning money with AdSense is the very first thing every web admin or blogger tries once they start with their blog or website, but how to make 50 dollars a day with AdSense?
We think traffic is the main factor. If you get more traffic, people will visit your site more times; some people will click on your ads and earn more money.
Quick Checklist to Earn 50 Dollars Daily from AdSense
Using AdSense, you need to improve your website or blog ranking to have more visitors and traffic.
1. Your niche and keywords are very important
Your blog should have high-paying keywords. Your every click must bring 1 to 2 dollars per click. You need an excellent keyword selection to make money from AdSense. Some ads will get 0.01 dollars too.
Finally, the average earning per click can be between 1 to 2 dollars by good niche keyword selection. Your niche and keywords are vital.
2. Your blog may require around 5000 visits via search engines daily
Organic traffic is significant to make money from AdSense. As per our calculation, your blog requires around 5000 search engine visits and 10000 Page views totally daily to reach 50 dollars daily.
3. Use above the fold ad placement
No matter how many ads you use in your blog, make sure one ad is placed above the fold. 'Above the fold' is where visitors see without using the internet browser's scrolling bar.
4. Work on search engine optimization
5000 daily visits via a search engine can differ for each blog depending on the content, ad placement, and niche/keyword selection. If you have a high-paying keyword and get good search engine traffic for a particular keyword, it may be 25 or 30 clicks to earn 50 dollars daily from AdSense.
5. Always look for new opportunities
If you have many websites, blogs, or articles online that have AdSense, there is a chance you could easily earn 50 dollars daily.
Several succeed even though some give up providing a variety of causes and go for other AdSense alternatives. The reasons are different, like Advertisements have very low CPC, Webpage RPMs are usually the lowest, and getting Ads is generally not suitable.
More related topics for you:
Facts to Make 50 Dollars Per Day With AdSense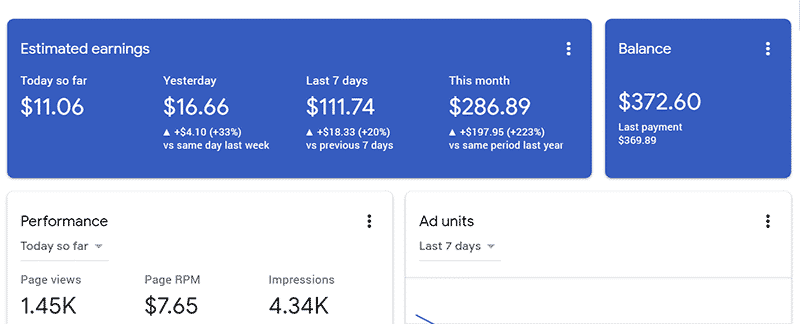 Google AdSense will inevitably pay higher based on the following requirements:
FACT: The main thing you need is an incredible blog or website with decent traffic, so you can easily make 50 dollars a day with Adsense.
Types of visitors.
Your Keywords
Types of Ad bids on your site.
Make relevant content and rank your site higher on google search, so you can earn high and easily make 50 dollars a day with Adsense.
Calculated Math Example to Make 50 Dollars Daily With Adsense
EXAMPLE: So let assume that you have an average Page RPM of $5, which means you will get 5$ for every 1000 page views. To make 50 dollars a day with AdSense, you would require nearly 10000 Pageviews every day. With almost around 2 pages per session, it means you need 5000 visitors a day to your blog.
Tough Side to Earn 50 Dollars Per Day With Adsense

The 10000 Page views a day or 5000 visitors per day is tight even for experienced web admins or bloggers.
Let's assume a simple CTR of 0.5%, which means with 5 Ad clicks in 1000 impressions, which are easily possible, and CPC around 10$, then the math ends up to 1000 page views daily to make 50 dollars daily from Adsense.

How to Make 50 Dollars a Day With AdSense
You need to get constant viewers for your website. If the Click-through rate is low, you need as many visitors as possible. One in a 100 may click an Adsense ad. So for $50 per day, you may need more than 30K viewers (if your cost per click is low, which in most cases is).
But please don't lose hope; still, earning 50 dollars a day with Adsense is possible. Here's where the CPC (Cost per click) and CTR (click-through rate) come into focus.
50 Dollars a Day With AdSense from Another Angle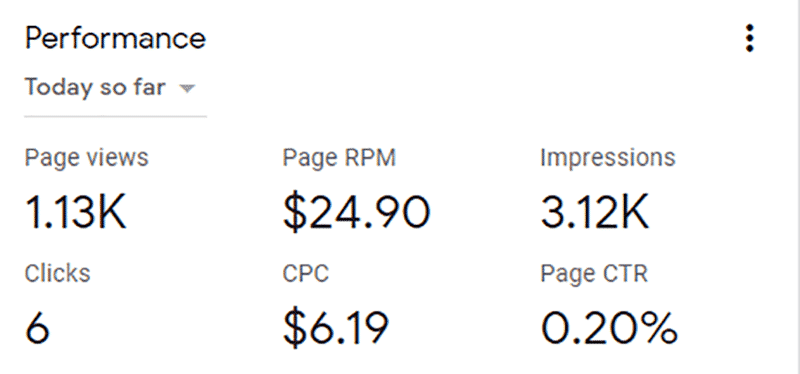 It's possible but challenging. Finding the right niche is the hardest part probably.
The equation is simple:
50$ = 25 clicks, 2$ CPC, 5% CTR and 500 visitors = 50 clicks, 1$ CPC, 5% CTR and 1000 visitors.
Of course, websites like that usually need about 100 published articles, and you really need to be an expert in that niche to cover all the deep long-tail keywords + SEO, of course.
Requirements to Make 50$ from AdSense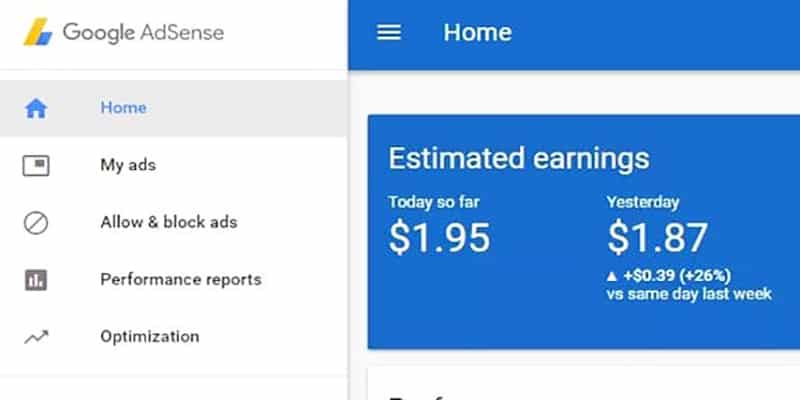 Another Example:
Yes, it's possible, but for that, you should have AdSense Ads with a CPC of $5 and more and the content to make those 1000 page views possible.
Why Content is King?
How many articles or posts would you require to generate 1000 Pageviews or 500 sessions per day to earn 50 dollars daily from Adsense?
Let's Revise 1000 Page Views Per Day
50 articles or posts that can generate daily 20 Pageviews each.
100 posts, which can generate 10 Pageviews each per day.
Two hundred posts that can produce 5 Pageviews each per day.
You may think that's getting too much. Then what about just 5 excellent articles generating 200 page views each.
Try to Get High Cost Per Click AdSense Ads
That's where most writers and web owners fail. Web owners fail to make many dollars with AdSense due to low COST-PER-CLICK ads despite the required website views.
Keep keywords generally relevant; make sure that your articles are not overstuffed with distinct keywords to ruining readability and value.

How To Make 50 Dollars A Day With AdSense
Acquiring High COST-PER-CLICK Ads is determined by much small stuff like placement, specialized niche, keywords, market geography, and so much more.
Improve Factors that Decide AdSense Revenue
A few factors, such as geographical focusing, keywords, market, and placing ads, decide the AdSense revenue. We worked on aspects that choose AdSense to help you get the required Page RPM, CPC, and CTR prices.
Use high-quality SEO and keyword resources like Semrush for keyword and COST-PER-CLICK research. Use a premium concept as it assists with delivering search engine optimization meta labels accurately.
More interesting articles for you:
Don't Forget the Basics of AdSense
Keep producing high-quality and appealing content.
Write for yourself and your readers about what they want.
Promote your blog or website as much as possible.
Don't forget SEO (SEARCH ENGINE OPTIMIZATION). Generate a minimum of 85% traffic from search engines.
Don't try all money-making methods at one time, please.
Don't write or blog for money only. Write with passion.
FACT: We think it needs approximately 10,000–20,000 Pageviews daily to make 50 Dollars easily.

How to Make 50 Dollars a Day With Adsense
With these in spot tips, earning 50 dollars a day with Adsense is readily achievable, though it requires some work to start with.
FAQs About How to Make 50 Dollars a Day With AdSense
How much traffic is required for AdSense approval?

You don't need a set amount of organic traffic to be eligible for Adsense, but if you hope to earn more than pennies a day, it is best for you if the site gets thousands of daily visitors from organic search.
SOURCE: Google Support

How to make 1000 dollars with AdSense?

EXAMPLE: If your current RPM is $10, we need to figure out how much traffic you need to earn $1,000. The formula is simple. $1,000 / $10RPM = 100. Then we will add the "000" to this because the RPM is "revenue per thousand," which means 100,000 visitors. Earning $10RPM with 100,000 visitors will earn you $1,000

How much does AdSense pay per 1000 views?

AdSense pays primarily for a click on an ad, so views pay very little. You may earn only a fraction of a cent per view for CPM ads.
Final Words on Make 50 Dollars a Day With AdSense
Get profitable specialized niche markets, and it is vital not to decide on needs where cost, when they clicked, is too low to make it beneficial.
We suggest that you research and pay attention to roughly the cost for each click in Ads Words. Usually, this will be a fantastic indication of whether this will be productive to earn 50 dollars daily from AdSense.