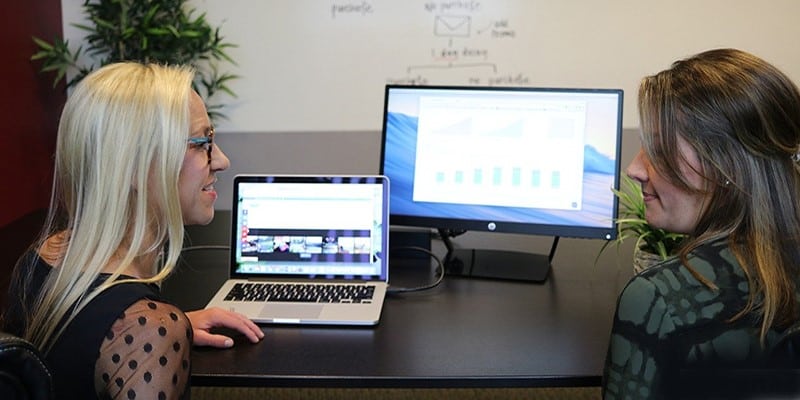 Nowadays, starting your own website is not as difficult as it used to be. There is a wide variety of do-it-yourself website builder tools you can choose from. But before you decide which website builder tools to use, you have to consider what kind of website you create and the functionality you need.
Using a website builder is a quick and easy way to build a presence for your brand or online business. These best website builder tools will simplify your site management by combining domain registration, hosting, site design, and much more into one platform.
These days, many beginner-friendly website builder tools can help you save money by not hiring someone to make a website for you.

Best Website Builder Tools for Small Business and Online Store
Let's have a look at some of the best website builder tools that can help you make an ideal business or personal website.
Why you Need Website Builder Tools?
Building a website for your small business will help you promote your brand and reach new customers. As the world gets more digital, it's never been more important to create an online space for your business.
Best Website Builder Tools for Small Business
So if you're looking for the best website builder tools list, look no further. We've rounded up a list of the world's most popular and best website builder tools for small businesses and online stores.
Fortunately, you don't have to learn any coding yourself or spend cash on web developers. Modern website builder tools cover all the elements, including design, coding, and interface.
We really like website builder tools' degree of autonomy they deliver. You can literally create any design from scratch in just a few clicks.
You may also like to read:
WordPress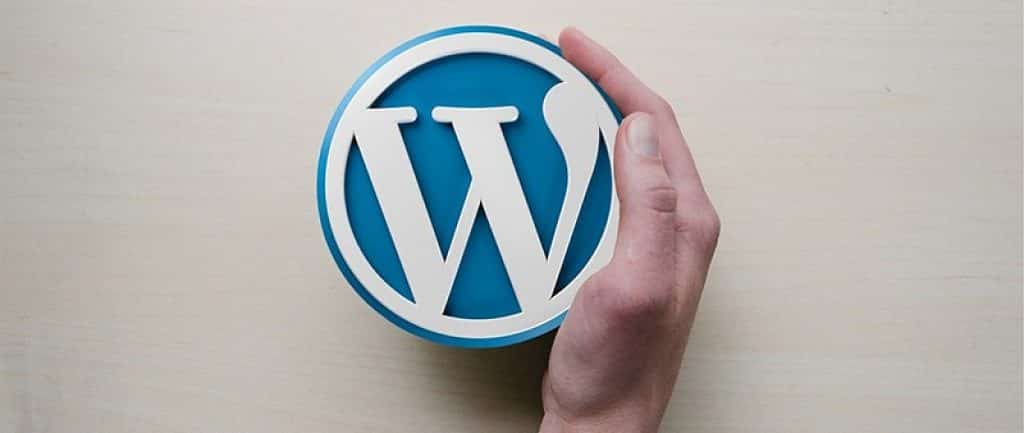 39% of the web is built on WordPress. More bloggers, small businesses, and Fortune 500 companies use WordPress than all other options combined.
The most popular site building platform in the world has two versions. You can go for WordPress.com and self-hosted WordPress.org, which is the more popular due to its ease of use, scalability, popularity, and powerful features. It is also an open-source builder, meaning that you have the highest possible control over your website.
Thousands of easy‑to‑install add‑ons mean you'll never outgrow your website. Collect leads, create contact forms, create subscriptions, automatically backup your site, and a whole lot more. No matter what you want to do, there's a plugin for that.
Rely on built‑in SEO tools, Mailchimp, Google Analytics integrations, and more to market what you make. It's everything you need to find your audience, market more thoughtfully, and put your website front and center.
---
Wix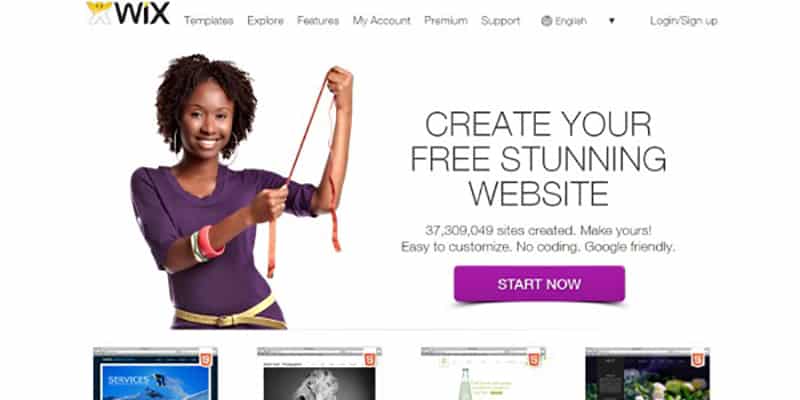 Wix.com is also one of the most popular and best website builder tools software, and it is all thanks to a simple and powerful set of features that make building a site very easy. With this website creator, you get access to numerous templates you can choose from, and each of them can be fully edited.
Start from scratch or choose from over 500 designer-made templates to make your own website. With the world's most innovative drag and drop website builder, you can customize or change anything. Make your site come to life with video backgrounds, scroll effects, and animation. With the Wix Editor, you can create your own professional website that looks stunning.
Start your own blog, add an online store, and accept bookings online. You can always add more features as you grow.
You also get multiple paid or free apps installed on your site; these allow you to add functionality and new features. And because Wix is a fully hosted platform, you can host your website for free.
Design and build your own high-quality websites. Whether you're promoting your business, showcasing your work, opening your store, or starting a blog—you can do it all with the Wix website builder tools.
---
Domain.com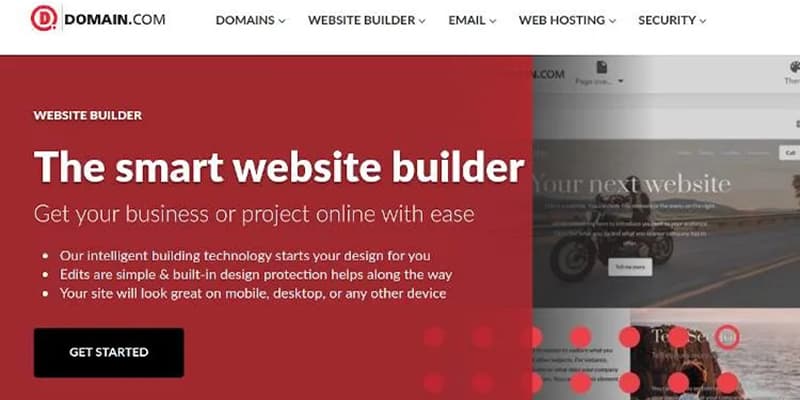 This is an easy site builder tool. With only a few clicks, you can create a blog, a small business site, and even an e-commerce website. It offers a drag-and-drop builder, but there are also numerous templates you can choose from and design to your liking.
These templates are optimized for desk computers, tablets, and smartphones. Your website will look great on every device.
Get your business or project online with ease.
intelligent building technology starts your design for you
Edits are simple & built-in design protection helps along the way
Your site will look great on mobile, desktop, or any other device
Your website will load tremendous and function perfectly on any device, from desktop to tablet and mobile. WebsiteBuilder includes built-in design protection to ensure any customizations you make won't affect your site's displayability at any time, on any screen.
The image library contains over 550,000 images for you to use freely, the included SSL certificate ensures that your data remains secure, and the unlimited storage gives you all the room you'll need to grow your site into a successful online business.
---
BigCommerce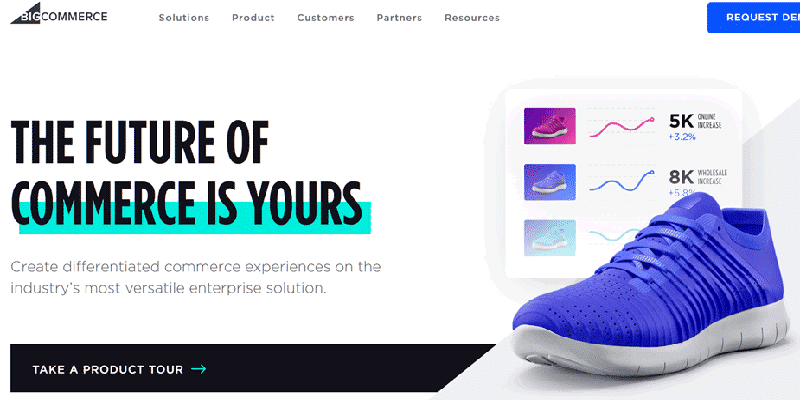 If you are building an e-commerce website, BigCommerce is the best site builder out there with the best website builder tools for small businesses and online stores. This is a fully hosted e-commerce solution, which means you do not have to worry about updates, security, or website speed.
It delivers lightning-fast commerce experiences that keep your customers coming back for more.

Best Website Builder Tools for Small Business and Online Store
The technical side and the server are being handled, and you can entirely focus on your business. Pricing is a little higher than most of the other builder tools, but it is a fast and secured website, no matter how much traffic it gets, and the metrics can be seen on their dashboard that can confidently grow your business.
Spark creativity and craft beautiful store experiences with design tools that know no bounds.
Craft content-rich experiences anywhere your audience takes you. Seize market opportunities and unleash new experiences at the speed of your business.
---
Weebly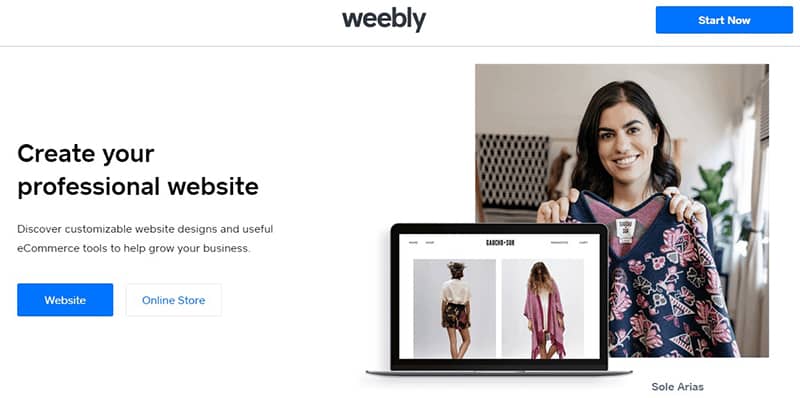 Get access to customizable webpage designs and practical tools to build your website and grow your ideal business. Quickly create a free website to help you discover and grow your customer base in style.
You will get step-by-step guidance on how to build and launch a website with expert starter guides and planning tools

Best Website Builder Tools for Small Business and Online Store
This is an easy site builder tool, and it has a variety of great designs; if you do not feel like learning coding skills, you can edit your site with an included, nicely crafted page builder. Because Weebly is fully hosted, they are the ones to manage the ''background'' software and host your site.
It is an all-in-one powerful eCommerce tool to simplify order management, shipping, and payments. Find new customers with integrated marketing tools, from Facebook ads to automated email campaigns.
---
Squarespace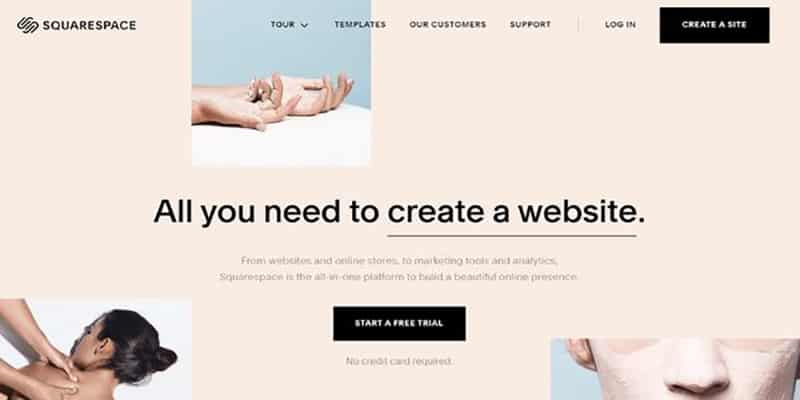 When you create a website with Squarespace, you get free unlimited hosting, top-of-the-line security, and dependable resources to help you succeed. You can count on personalized support by email, live chat, or joining a live webinar around the clock.
At Squarespace, you will get everything you need to grow online. Simple tools for your big ideas. Squarespace has a better blogging tool and better support than most competitors.
Market your blog using Squarespace's suite of integrated marketing tools.

Best Website Builder Tools for Small Business and Online Store
They offer 100+ flexible templates that fully adapt to mobile devices. Getting used to the platform takes a while due to usability issues. Pricing starts at $12/month.
While Squarespace is not exactly difficult to use, it's still not the most intuitive tool. The user interface is minimalistic, which is nice, but its usability could be improved.
---
More interesting articles for you:
More 53 Best Website Builder Tools
FAQs About Best Website Builder Tools for Small Business and Online Store
Which website builder is easiest to use?

Weebly is an easy-to-use site builder with a free option. It lets you easily create and publish attractive, responsive-design sites, blogs, and online stores in no time. It's also affordable.

How effective is a website for small businesses?

A website can help small businesses increase flexibility, control, branding, and credibility. 67% of consumers worldwide believe a company with a website is more credible than only a social media page. To be seen by online worlds and attract new customers, a website can make a difference.

Is WordPress better than Wix?

WordPress is far superior to Wix as a web publishing platform for any website. While Wix offers an easy-to-use website builder, you can accomplish more with WordPress over the long run.

Can you use Google sites for a small business?
Conclusion – Best Website Builder Tools
Whichever website builder tools you choose, you'll be able to create a functional website that establishes your small business online without any technical know-how.
However, the best website builder tools for small businesses and online stores will help your business not only appear online but shine. 
Choosing proper website builder tools is really up to you. Ask yourself these questions: What type of website are you building? What features do you need? Are you prepared to pay for it, and if so, how much? After you answer these, you can decide on the best website builder tools that suit your needs the most.