Blogging is excellent for connecting with your audience, and building thought leadership, but if you want to make the most of your blog, use the right and best blogging tools. Anyone who has tried their hand at blogging knows it is not as easy as it looks, particularly without time-saving and cost-effective blogging tools.
While it may seem like all you need to do is sit down and start typing, quite a lot of planning goes into a successful blog. As a blog is a place to tell your story, you need to grow your audience, build an email list, and create a community.
Luckily, when you start a blog, many tools are available to help you make the process easier and more efficient. Whether you're just starting your blog or have been blogging for years, this post will have something for you. Read on to find the best blogging tools for your needs.
There are also research tools, such as online libraries and search engines, that can help you gather information for your articles. On the other hand, some tools, such as word processors and grammar checkers, can help you polish & scale your work.
The following is a compilation of the most potent and best blogging tools bloggers can use to start their projects. They are arranged according to their usefulness so you can find what you need quickly and easily.
Best Blogging Tools & Platforms to be Successful in 2023
Before starting content creation for your blog or website, you'll need a few tools to get started. First, you'll need a content management system (CMS) like WordPress. This will be the platform on which you build your blog.
Of course, you don't have to use a CMS to create a content blog. You can also create one using a static site generator like Jekyll or Hugo. However, using a CMS will make adding new content and managing your blog easier.
Once your CMS is set up, you must pick a domain name and hosting provider. Then, you'll need to install a plugin and theme, and in the end, you can effortlessly start creating content, known as content creation.
If you think WordPress is too complicated and want a blogging platform that's simple, fast, and modern, try Ghost. It's an excellent alternative to WordPress with built-in email newsletters, analytics, paid memberships, social features, automated publishing to social media platforms, and SEO features. Ghost also offers various themes that are responsive and fast loading. Plus, they even take care of the hosting for you.
After this, as a blogger, one of your most important tasks is to come up with fresh and exciting ideas to write about. This can sometimes be a challenge, but luckily there are also a few tools and platforms available that can help you brainstorm ideas for your next blog post.
You can use these content idea generator tools to help you develop ideas by prompts. You can also try using a thesaurus to find related words and phrases that can give you some ideas.
After your content creation process is in line and your blog is up and running, you'll need to promote it to get readers. There are promotion tools, such as social media platforms and email marketing platforms, that can help you reach a wider audience.
Some of the blogging tools and platforms listed below are a visual way of brainstorming ideas, which can be beneficial in organizing your thoughts. If you're having trouble coming up with ideas, try using one of these tools to help you.
So if you're ready to get started, here are a few of our favorite best blogging tools & platforms to be successful in 2023.
You may also like to read:
1. Quora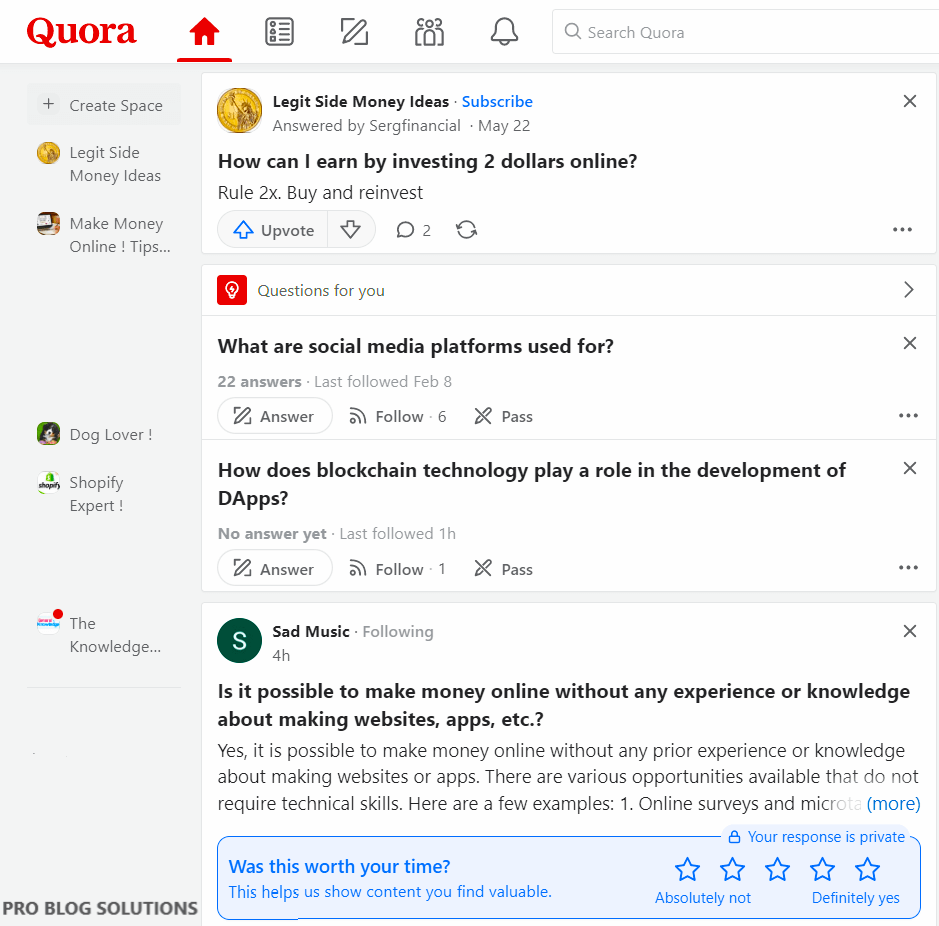 There are several tools available on Quora that can help you brainstorm ideas for your blog. But which ones are the best for brainstorming ideas? — Consider one of the following.
Quora's "Spaces" allows you to create a space for your blog and invite others to contribute ideas. You can also use Quora's "Questions" to ask the Quora community for ideas on what to write about. And finally, you can use Quora's "Polls" to gather data and opinions from the Quora community on various topics.
So if you're looking for great blogging tools to help you brainstorm ideas, Quora should be on your list. You only need some tips on using this Question & Answer platform to get the most out of it.
Let's be honest, do you really feel stuck on what to write about next? Give Quora a quick try, and It might help you develop an excellent idea for your next blog post.
---
2. BuzzSumo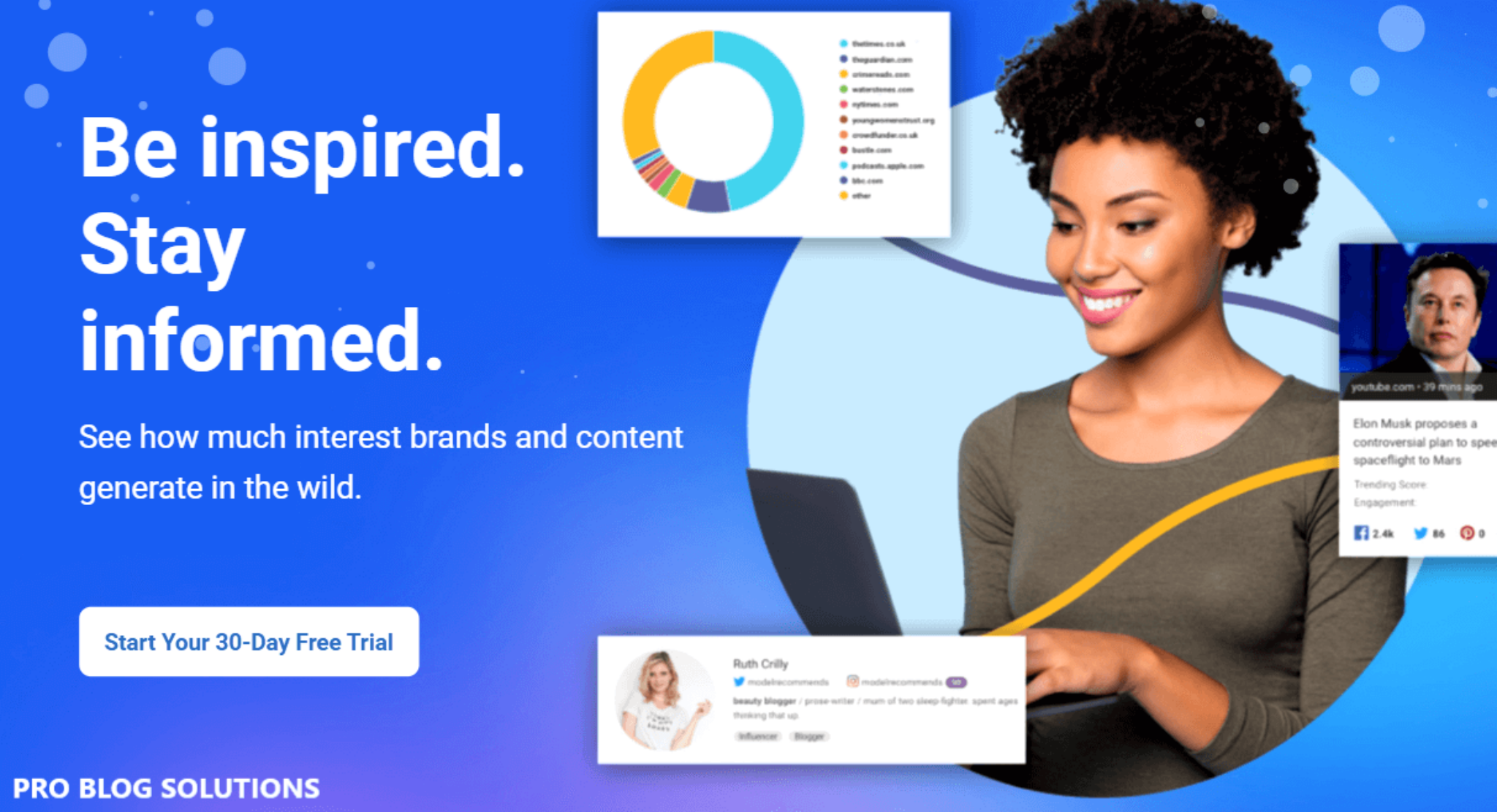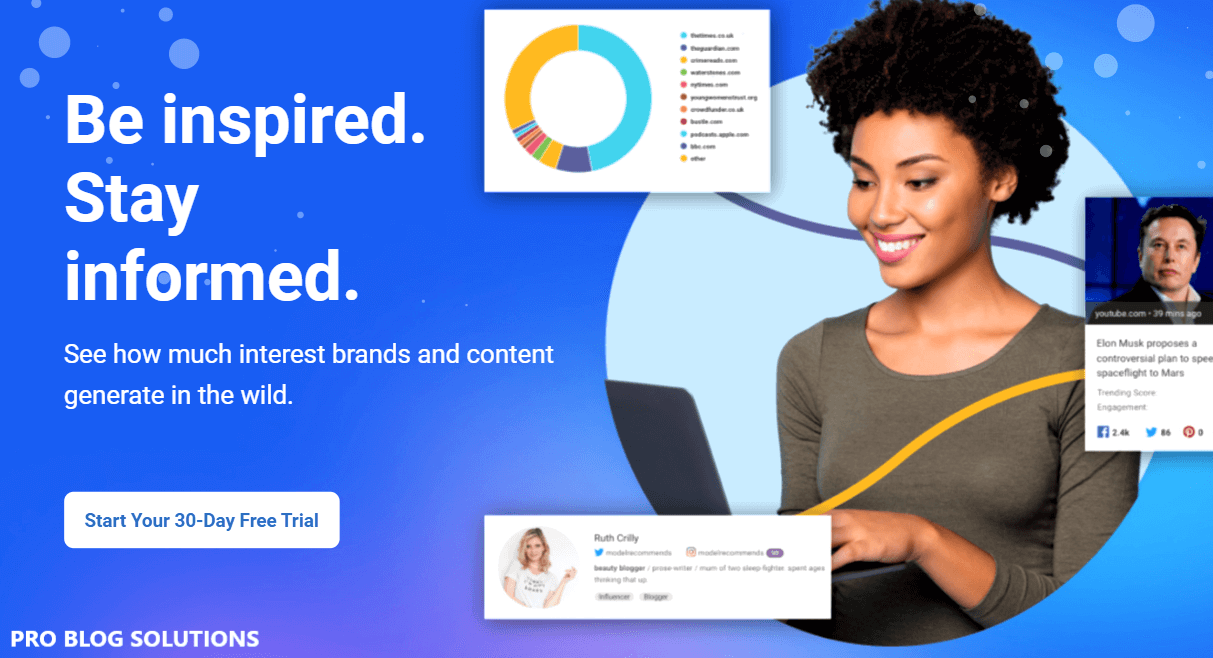 Bloggers often face the challenge of coming up with fresh, new ideas to write about. But with the help of the right tools, you can make the brainstorming process easier and develop exciting and relevant ideas for your audience.
BuzzSumo is one of the best tools for brainstorming ideas. It allows you to see the most popular content in your niche and find topics shared widely on social media. You can also use the tool to see what other bloggers write about and get ideas for guest posts or collaborations.
To start with BuzzSumo, simply enter a topic or keyword into the search bar, and BuzzSumo will show you the most famous content related to that topic. You can then use this information to develop your ideas for blog posts.
If you're looking for a way to jumpstart your brainstorming process, look no further than BuzzSumo. It is a great tool to check out for finding the most popular content on the web, and it can be a valuable resource for coming up with new ideas for your blog.
---
3. AnswerThePublic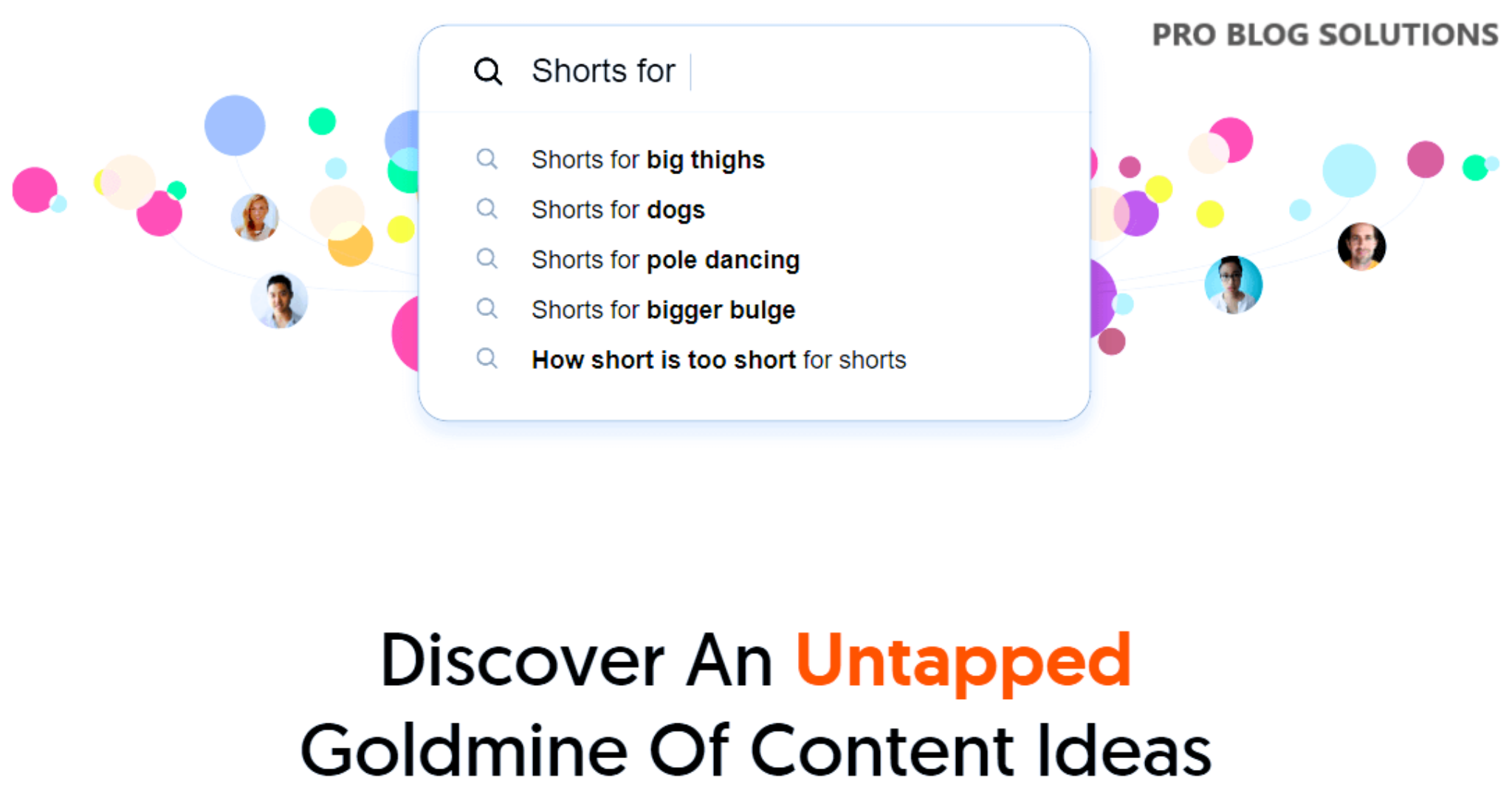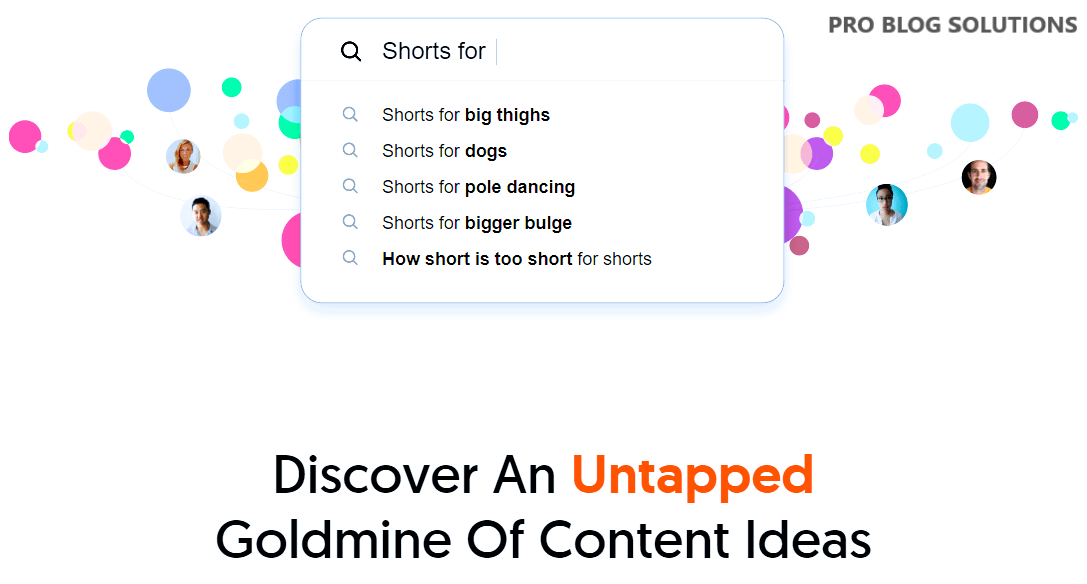 AnswerThePublic is another excellent tool for brainstorming ideas. It allows you to research the questions people are asking about your topic and then provides you with a list of ideas to write about.
You can use AnswerThePublic to develop blog post ideas, create FAQs, and even develop new product or service ideas. In short, it lets you quickly and easily generate ideas for blog posts, articles, or even social media content.
All you need to do, to begin with the software is to enter a keyword or topic, and it will generate a list of related questions people are searching for. This is a great way to develop new and exciting writing topics.
Considering everything, AnswerThePublic is worth checking out if you're looking for a way to generate new ideas for your brand-new blog.
---
4. Buffer

Buffer is an indispensable tool for bloggers who want to conquer the social media game effortlessly. It simplifies your life by enabling you to schedule and automate social media posts across various platforms. Imagine spending just a few minutes creating a week's content and having it automatically shared at optimal times throughout the day.
With Buffer, you can maintain a consistent social media presence without the hassle of manually posting each time. Engaging with your audience becomes a breeze as you can reply to comments, share content, and build relationships within the platform.
Additionally, Buffer's insightful analytics feature empowers you to track the performance of your social media campaigns, allowing you to refine your strategy and maximize your impact. Say goodbye to the stress of social media management and say hello to efficiency and effectiveness with Buffer.
---
5. Hemingway App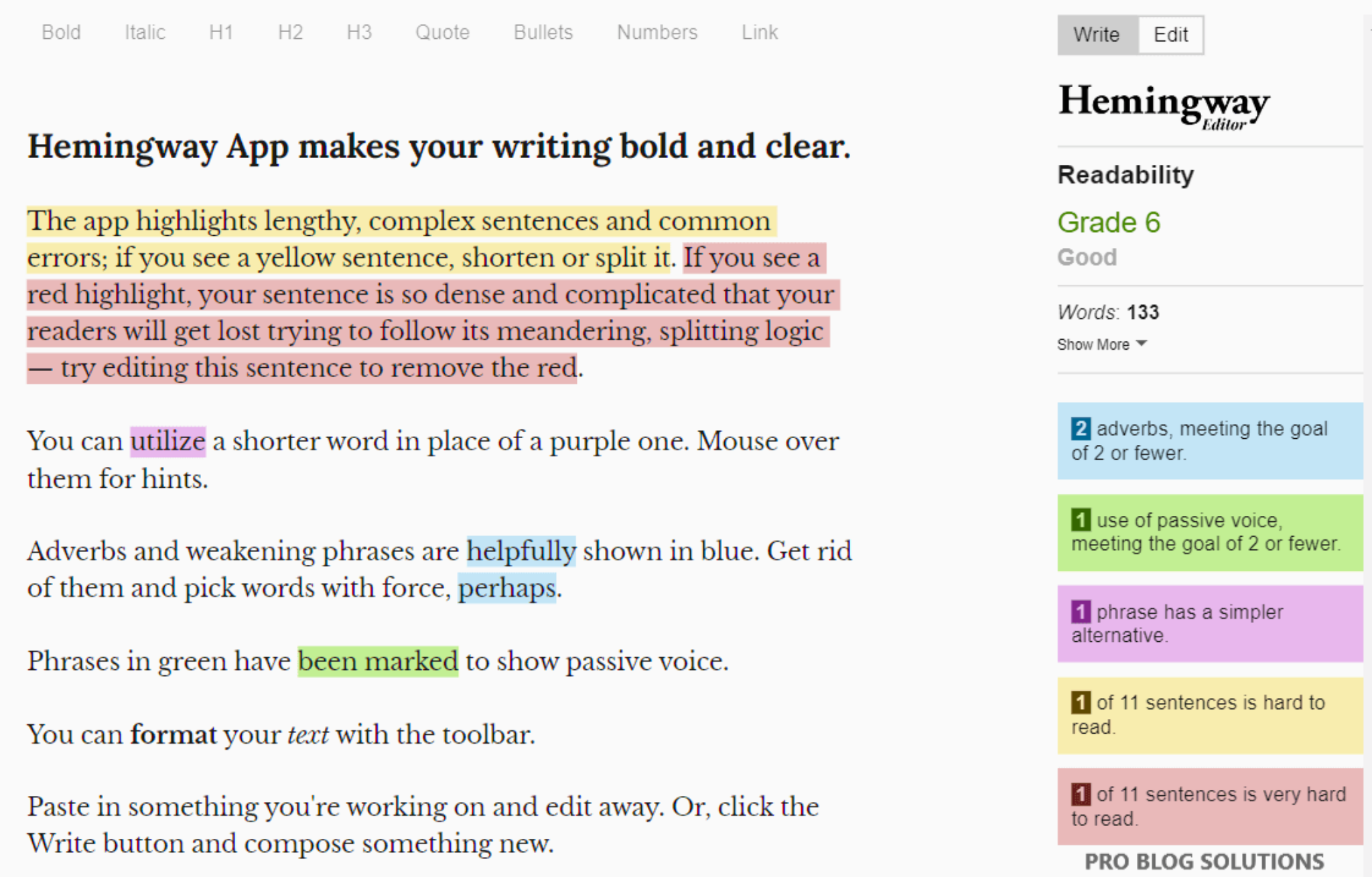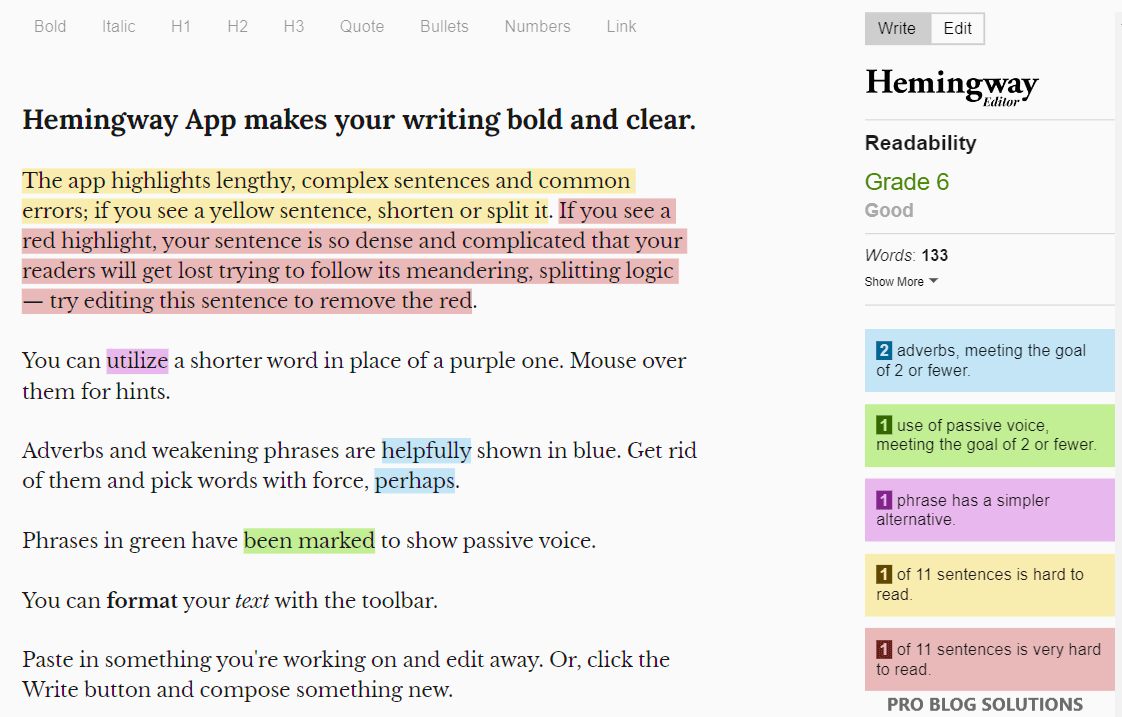 Several different sites & tools can be used to create content. These tools can help you write more clearly, make your writing more concise, and make your writing easier to read.
Hemingway App is a software application that helps writers make their writing more precise, concise, and easier to read. It highlights problem areas in your writing and suggests ways to fix them.
Here are some tips on using the Hemingway App to create better content for your blog.
1– Choose a topic that you are passionate about. This will make it easier to write about and more enjoyable for your readers.
2– Write in a clear, concise style. The Hemingway App can help you edit your content to read it easier.
3– Use images and infographics to break up your text and make your content visually appealing.
4– Use the Hemingway App to share your content with others. You can share your blog post on social media or other platforms.
Altogether, The Hemingway App is an excellent tool for content creation. It is simple to use and can help you write more engaging content.
If you want to improve your writing, consider using this free, easy-to-use writing app. It's a valuable tool that can help make your writing more precise, concise, and easier to read.
---
6. Notion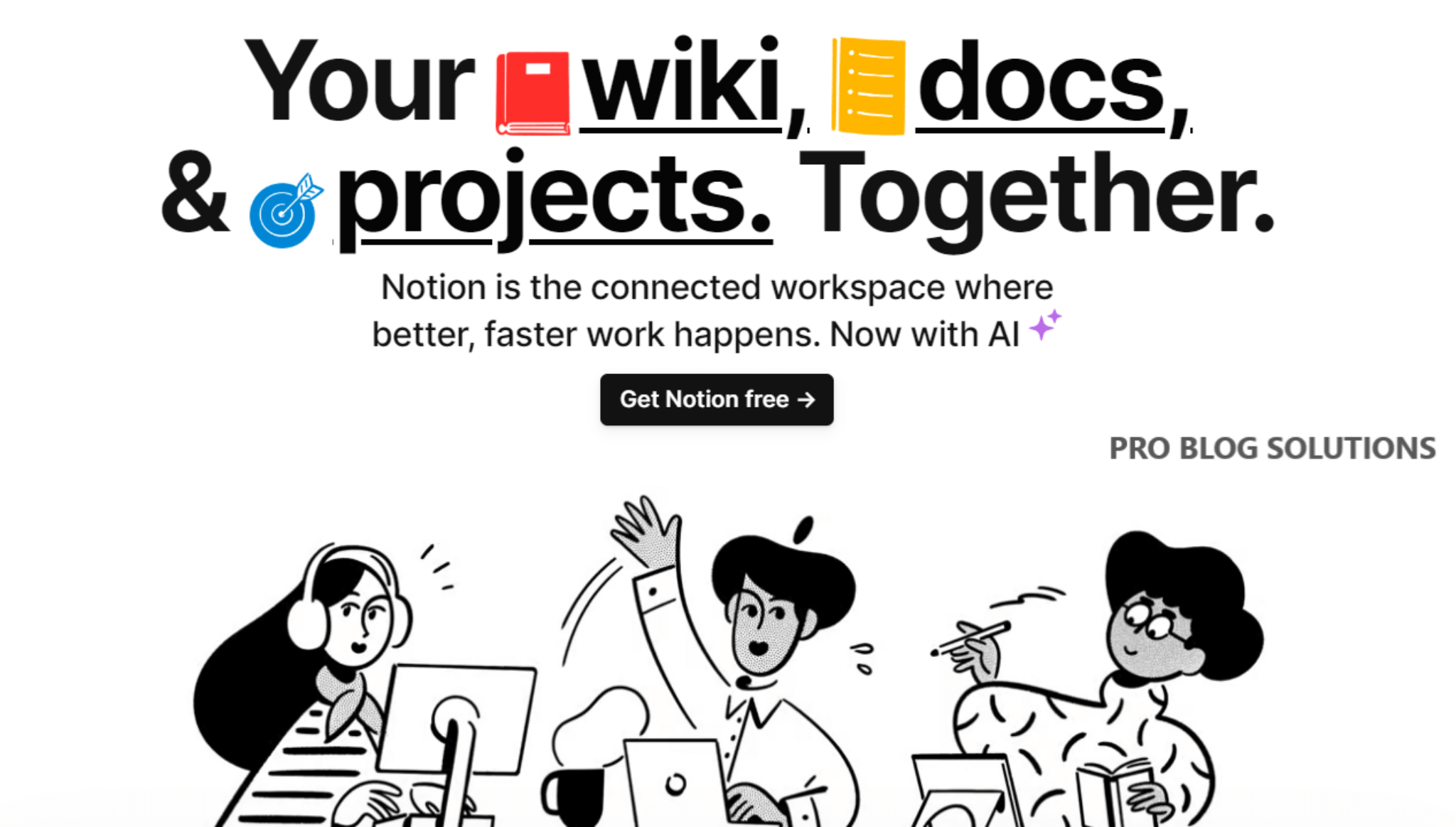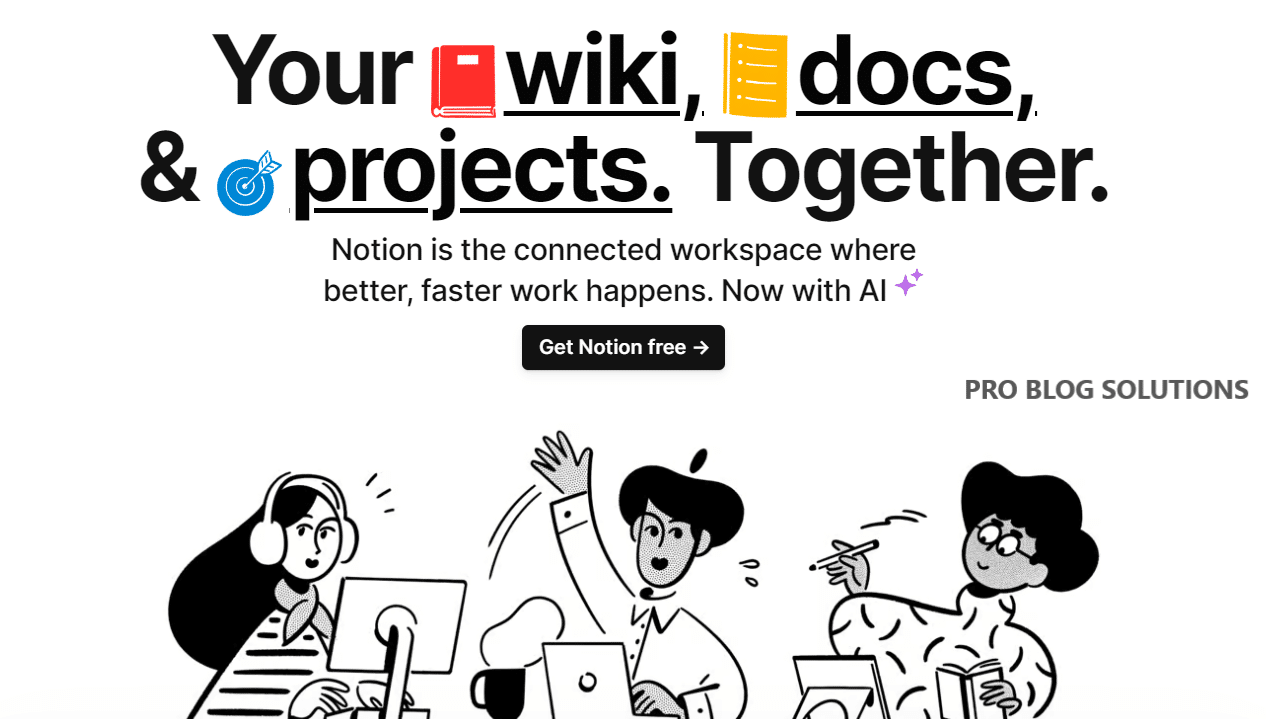 The Notion is a connected workspace that allows you to create, customize and save notes, tasks, wikis, and databases all in one place. Unlike your sock drawer, it can make your life more organized.
Notion combines the features of several different apps into a single platform, making it easy to manage information and projects, collaborate effectively, and streamline your workflows. Some top features are database blocks, text editing, bookmarks, to-do lists, reminders, privacy settings, customized templates, and, most recently, AI writing.
Bloggers can use Notion to create editorial calendars with due dates, brainstorm content ideas, manage SEO research, draft posts, collaborate with other writers, and plan repurposing campaigns.
Notion offers free and paid versions of their application, with Plus and Business models priced at $10/mo and $15/mo, respectively.
---
7. Grammarly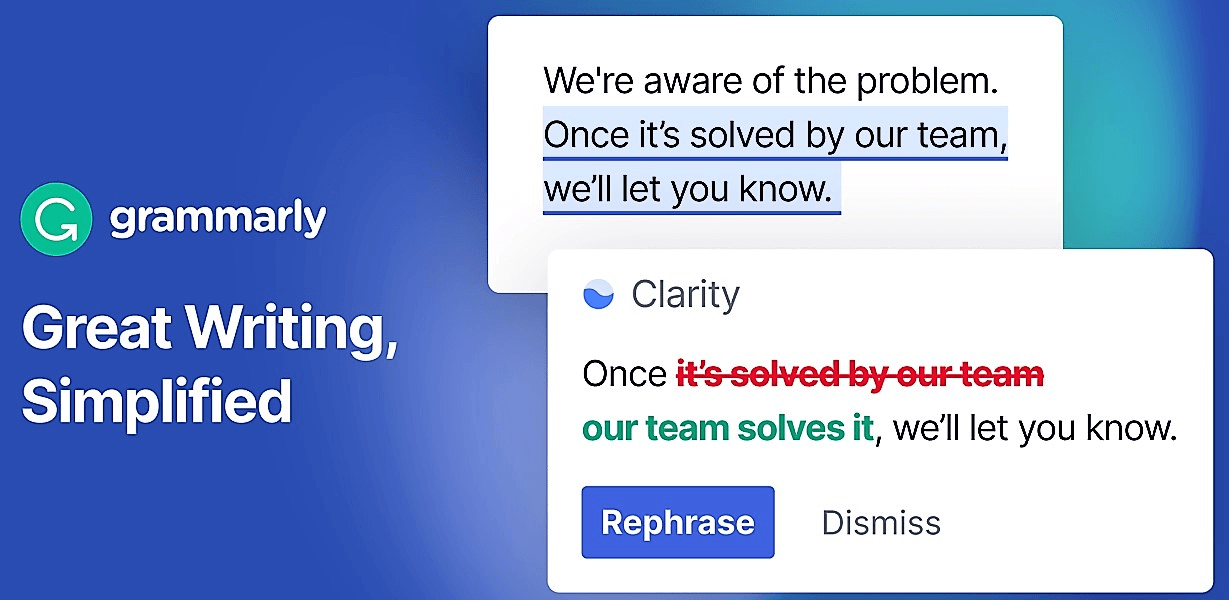 As soon as you become a blogger or content writer, you know how important it is to have strong grammar and writing skills. After all, your blog is a reflection of your own personal brand.
While you may have impeccable grammar and writing skills, there will always be times when you need a little help. That's where Grammarly comes in.
Grammarly is a popular writing tool that can help you improve your grammar, spelling, and writing style. Perhaps, without a doubt, it's an excellent resource for bloggers who want to ensure their content is error-free and of the highest quality.
It is a content creation tool that can help you write better blog posts. Various features can help you improve your grammar, spelling, and word choice. You can also use Grammarly to check for plagiarism.
The Grammarly Software even offers a free version that can be used with Microsoft Word, so you can get started immediately and use it to take your blogging to the next level. Be sure to check it out.
---
8. Dashword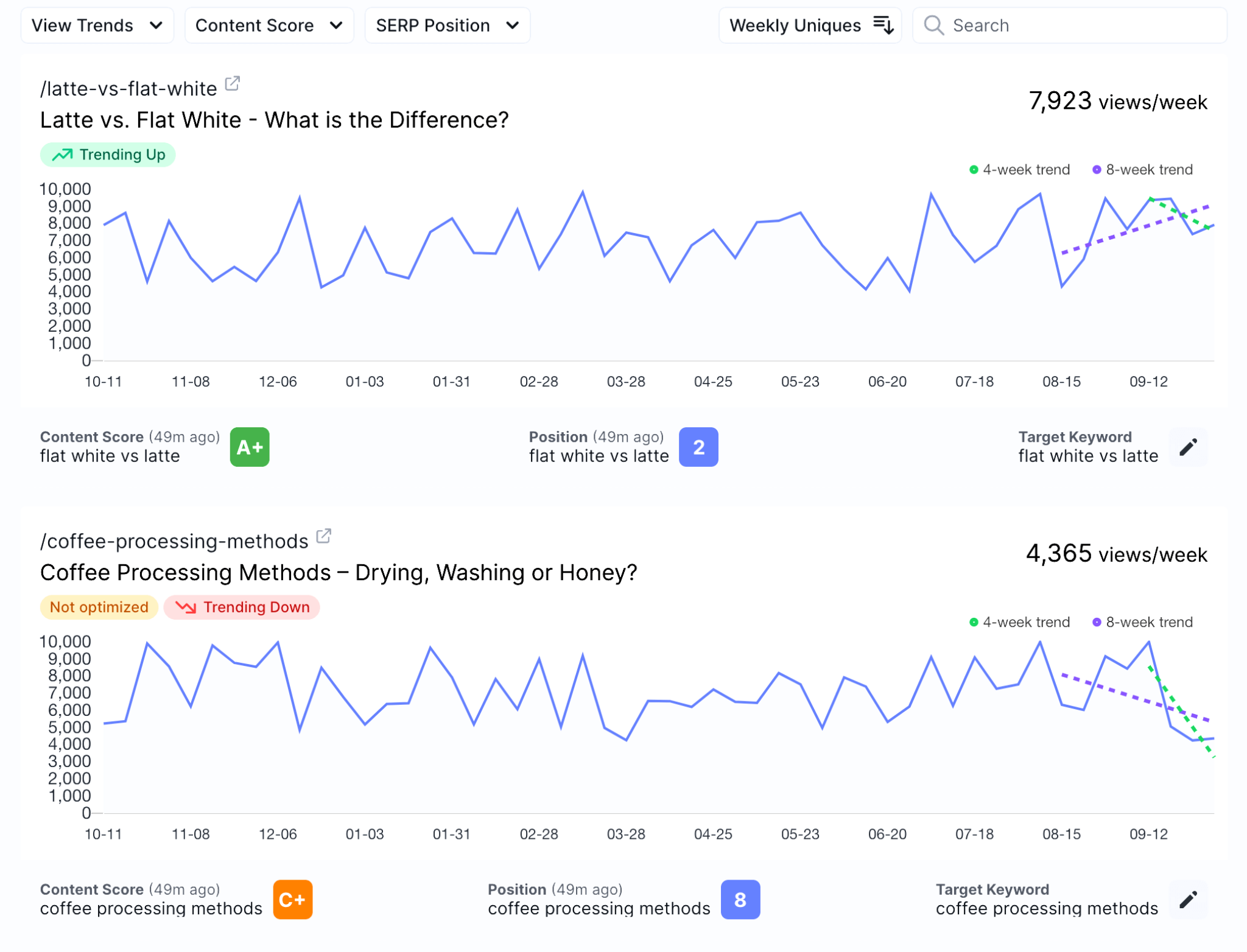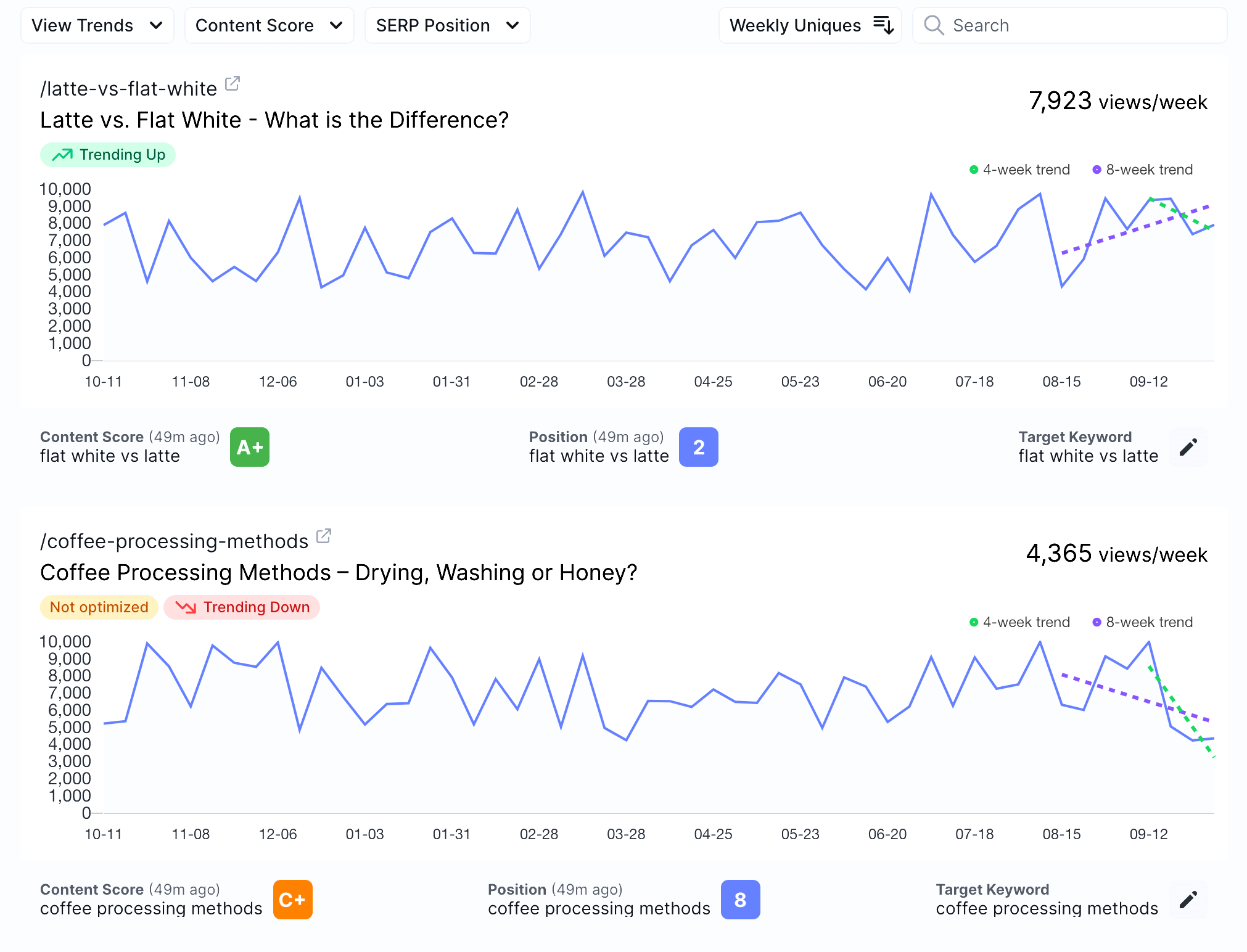 There are a lot of factors out there that go into creating high-quality content. But one of the most important things is having the right tools to help you create great content for your blog.
Dashword is one robust content optimization tool that provides users with a wide range of content creation resources. The tool helps you collect data from various sources and organizes it into an easy-to-read format.
With this software, you can easily create well-researched articles & blog posts, infographics, videos, and more. You can also collaborate with other writers and editors, making it an excellent platform for team content production.
Over and above that, the app has a built-in dictionary and thesaurus, so you can easily find the right words to use inside your blog post.
At the bottom, if you're looking for a comprehensive tool to improve your content creation process and take your blog to the next level, Dashword is definitely worth considering. Using it gives you everything you need to create high-quality content for your blog way faster.
Whether you're a seasoned blogger or just getting started, this is software that can help you create high-quality content more efficiently. As such, you can easily research and plan your content, track your progress, and collaborate with others.
---
9. Piktochart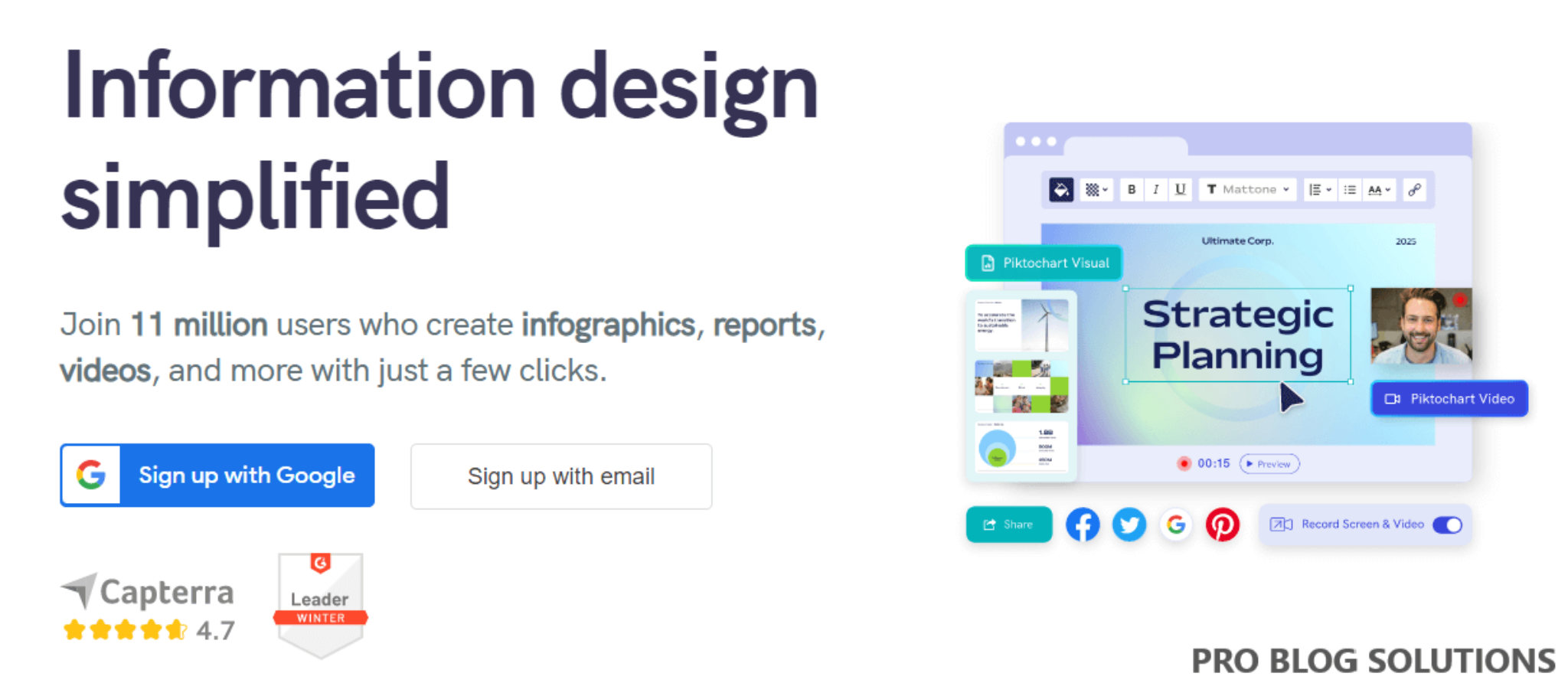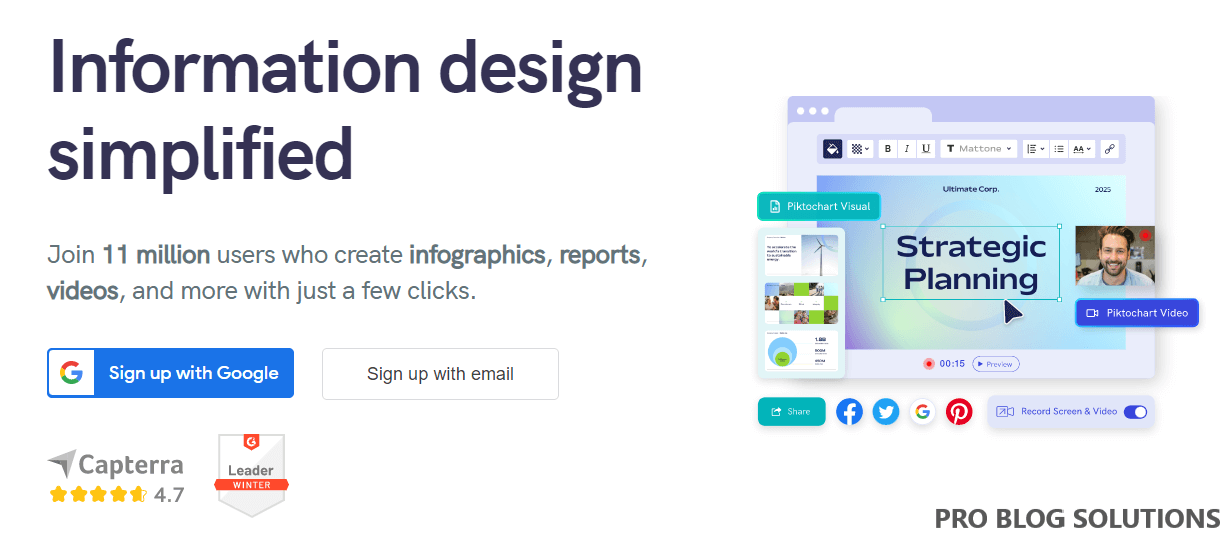 As we mentioned, blogging is a great way to share your thoughts and ideas, and Piktochart is a great way to create beautiful, engaging blogs.
Piktochart is the best tool to help you create beautiful visuals to make your blog more engaging and appealing. You can also use it to generate infographics, a great way to communicate complex information concisely and attractively.
With the help of this tool, you can make diagrams, graphics, and illustrations that complement your writing and help your readers understand your message. It also makes it easy to share your blogs on social media and track your success with stats and analytics.
So if you're looking for a way to take your blogging to the next level, Piktochart is the perfect tool for you, a blogging tool that will help you easily create SEO-optimized content in no time.
---
10. Pixabay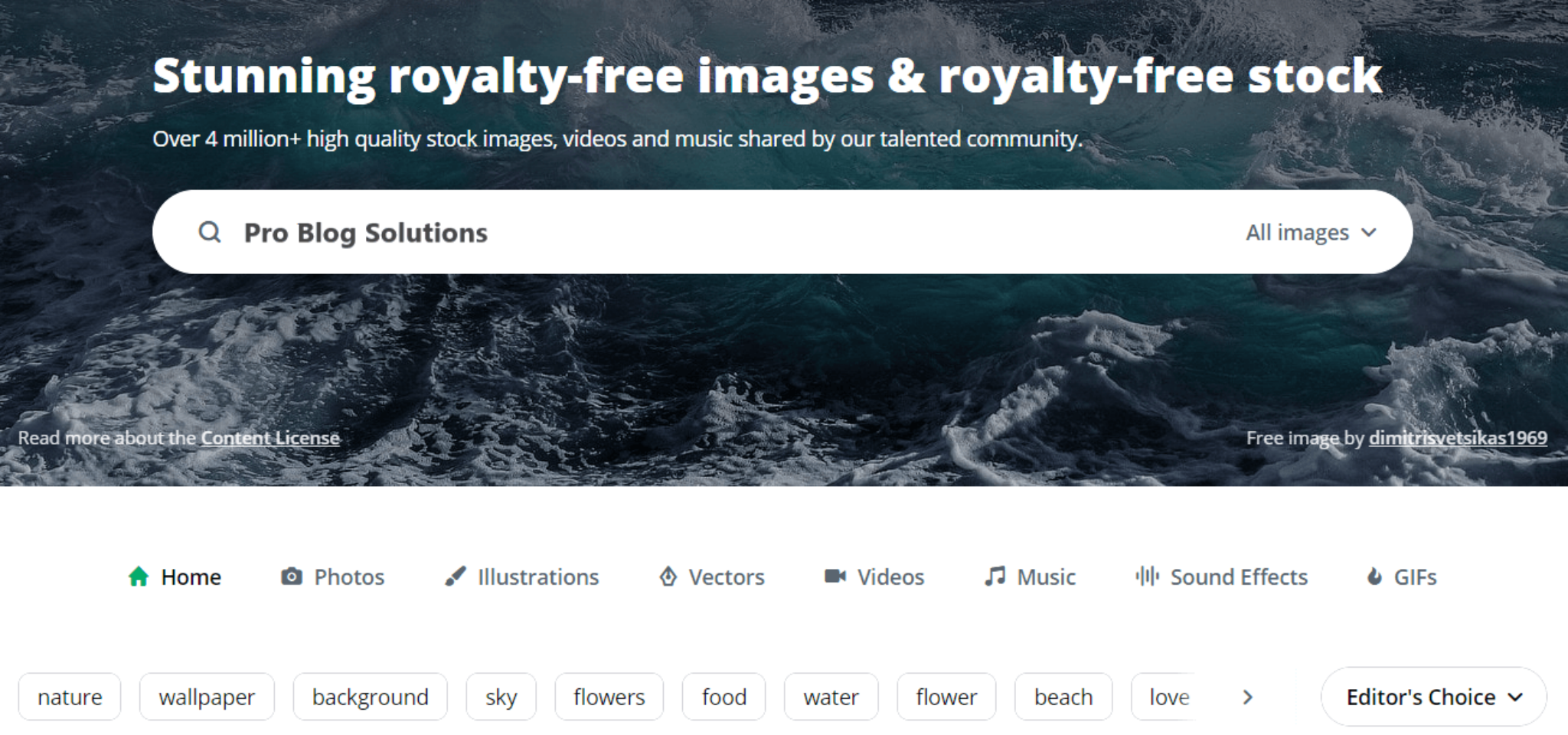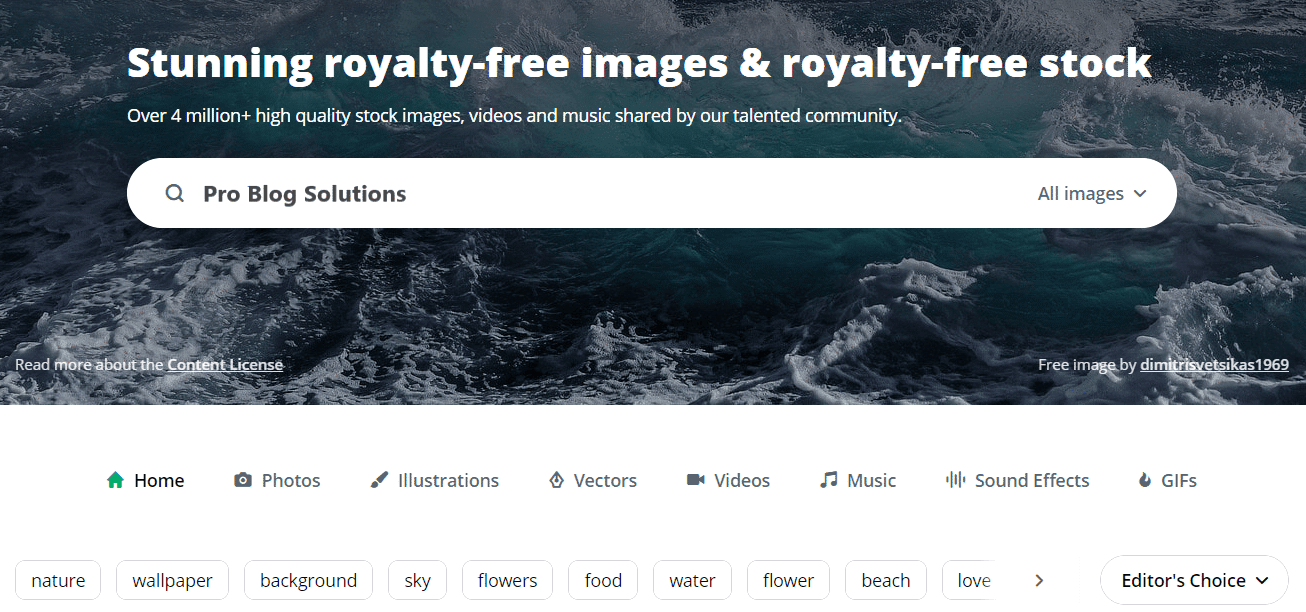 As a blogger, creating fresh, engaging content is vital to keeping your readers happy. But creating new ideas and images for your blog posts can be challenging. That's where Pixabay comes in.
Pixabay is a free website that offers a library of over 5 million high-quality images and videos. Beyond pictures & videos, it is a vast online service that provides bloggers other content resources such as vectors, illustrations, and 3D models.
On the platform, you can search for anything you need by keyword and even filter by creative commons license. The best part is no attribution is required, meaning you can use the images on your blog without worrying about copyright infringement.
In addition, Pixabay is also a great place to find images for social media, presentations, and more. Thus, when you have nowhere to find images you can use on your blog or website, be sure to check out Pixabay.
---
11. Canva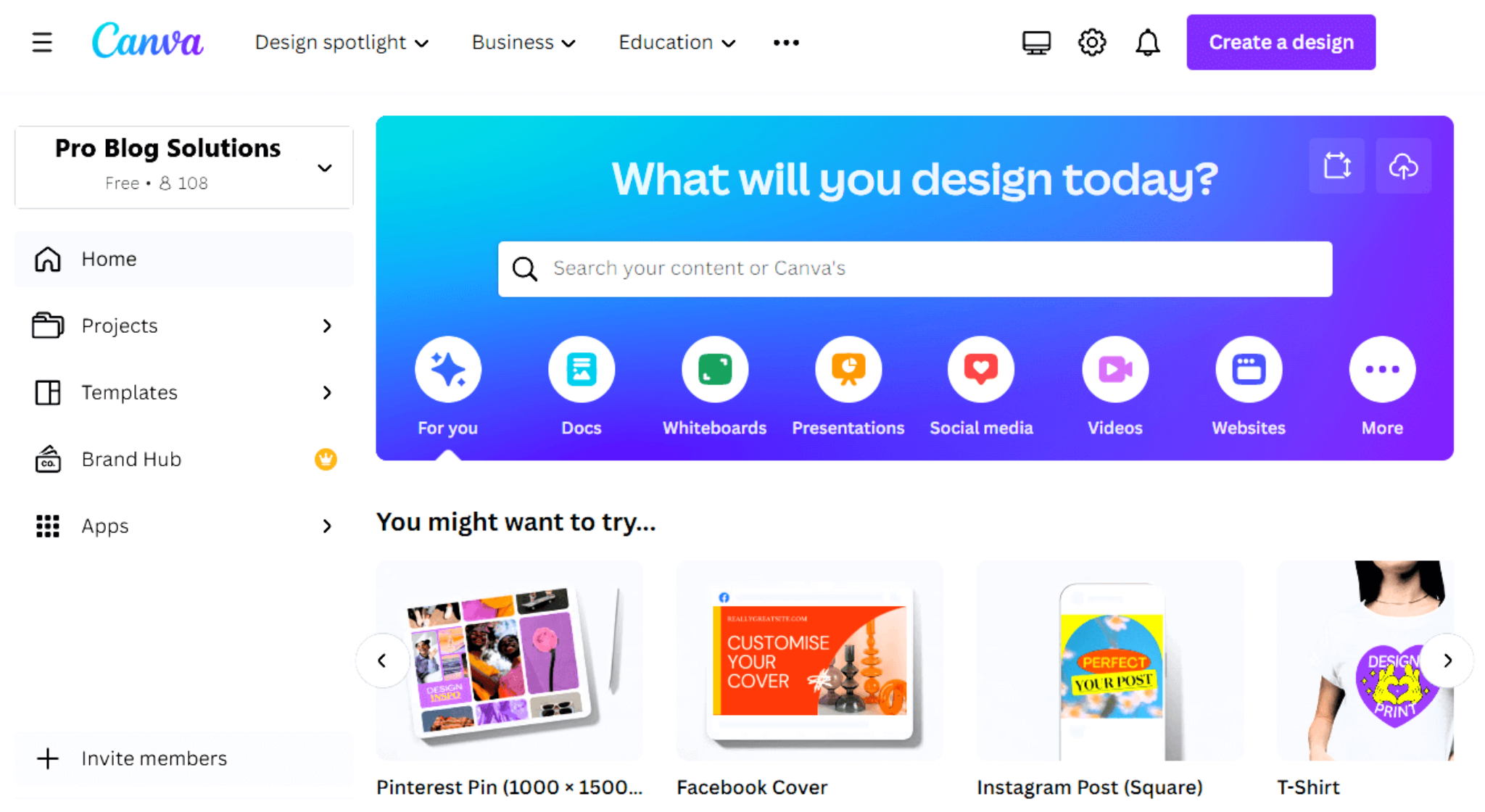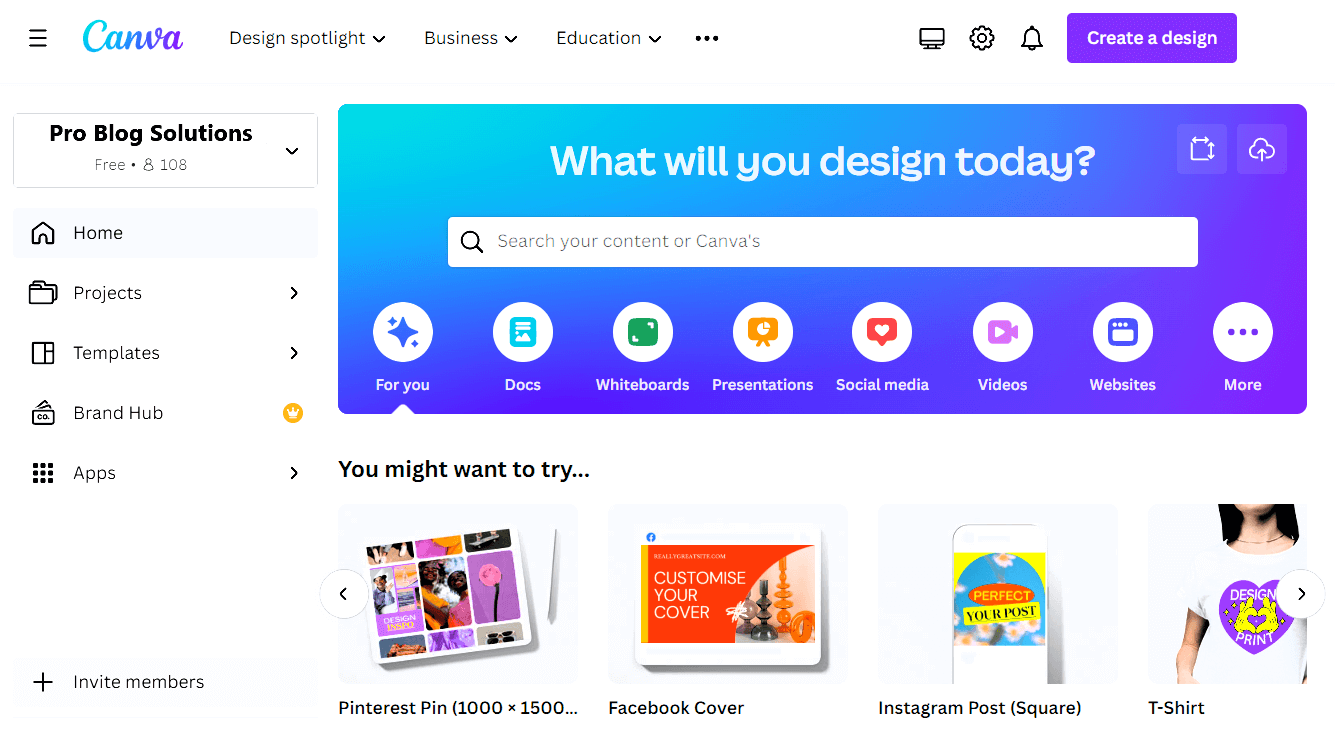 The internet is full of content. To stand out from the crowd, you need to create content that is not only informative but also visually appealing. This is where Canva catches the eye.
Canva offers easy-to-use tools that allow you to create high-quality content for your blog quickly and easily. With Canva, you can create professional-looking images and graphics without needing a graphic designer or another software program.
Not only is it a great way to create content, but it's also a great way to repurpose old content. For example, you can turn a blog post into an infographic or a video. You can also create custom images for social media posts or ads.
Specifically, its drag-and-drop interface makes creating beautiful images for your blog posts easy. With the built-in editor, you can even upload photos and logos to use in your designs and edit them in the app.
If you need help getting started to spruce up your content, the app offers a library of free, pre-designed templates that you can use to create your own designs. Simply select a template, customize it to your liking, and download it.
Overall, Canva is a free online platform that allows you to create beautiful visual content. With over 2 million templates and tools available, you only need to sign up for a free account and start creating.
---
12. Trello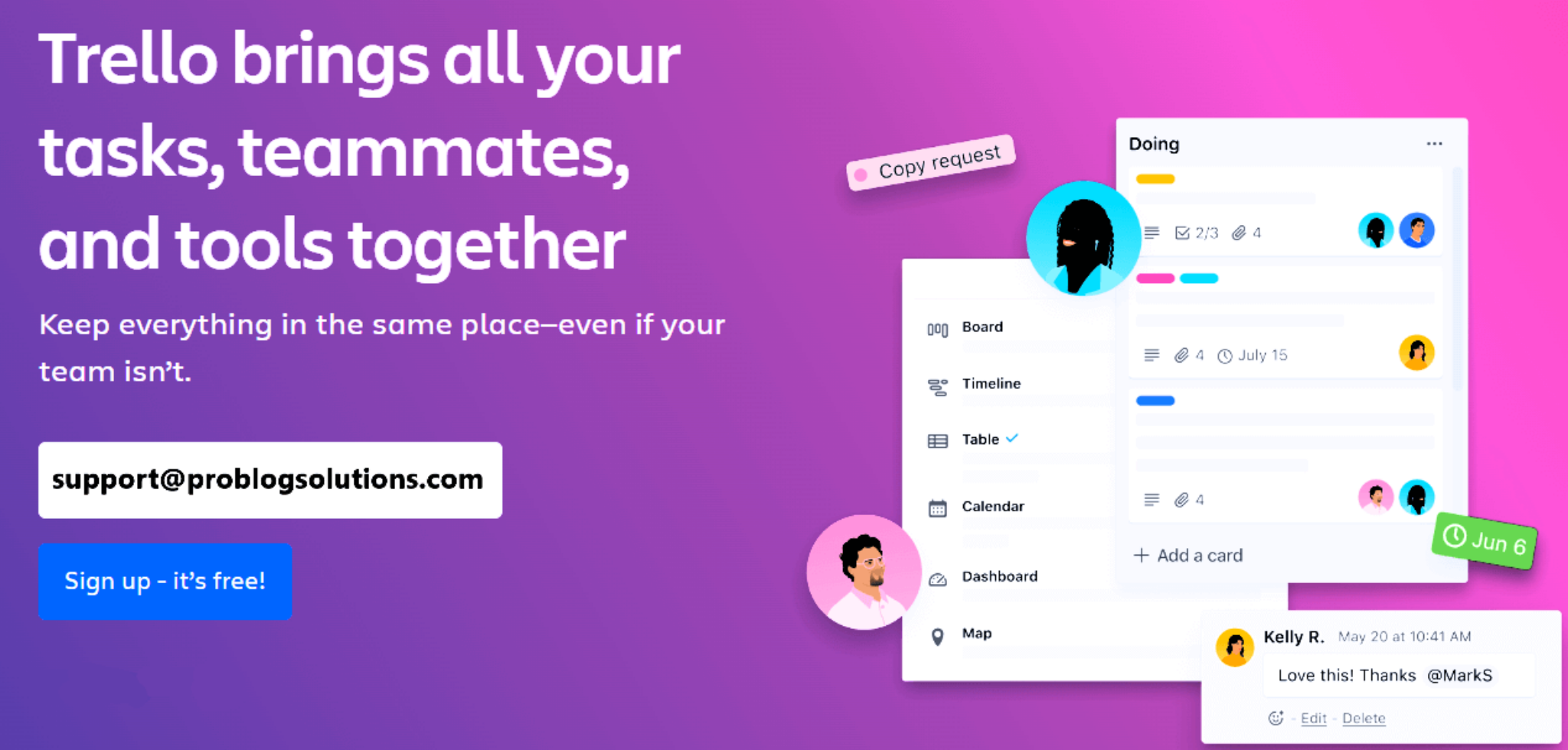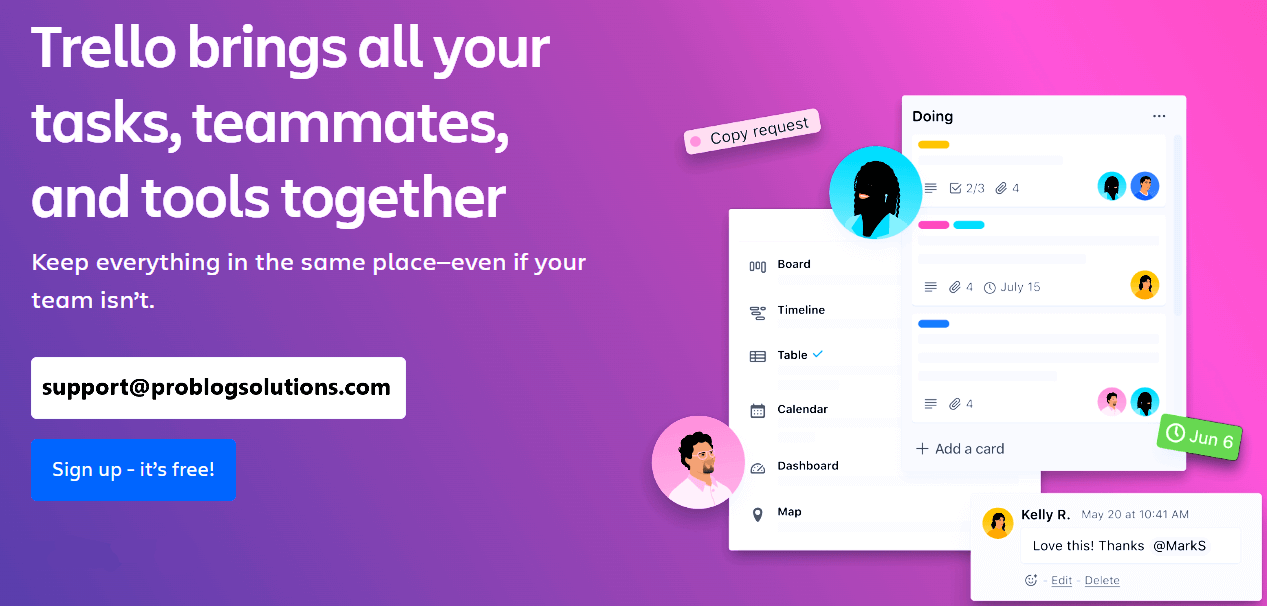 Trello is a visual organizing tool that can be used for various purposes, including content creation. In fact, it is designed to make the blogging process more efficient and organized.
Most importantly, it has a set of tools that help content creators plan, write, and publish their blog posts. The tools include a content calendar, a blog post template, and a blogging workflow.
The platform also allows you to create boards, each with a specific purpose. For example, you could have a board for each blog post you are working on or a board for each stage of the content creation process.
Beyond being one of the best brainstorming tools, you can use Trello to create your content in several ways. Here are a few ideas. You can use Trello to:
Create an editorial calendar.
Track your progress as you create content.
Share files and collaborate with other bloggers, writers, content creators, or team members.
Store your research and resources.
Trello is a flexible tool worth checking out if you want to streamline your blog content creation. So use it next time to create better blog content.
---
Recommended for you:
13. Google Calendar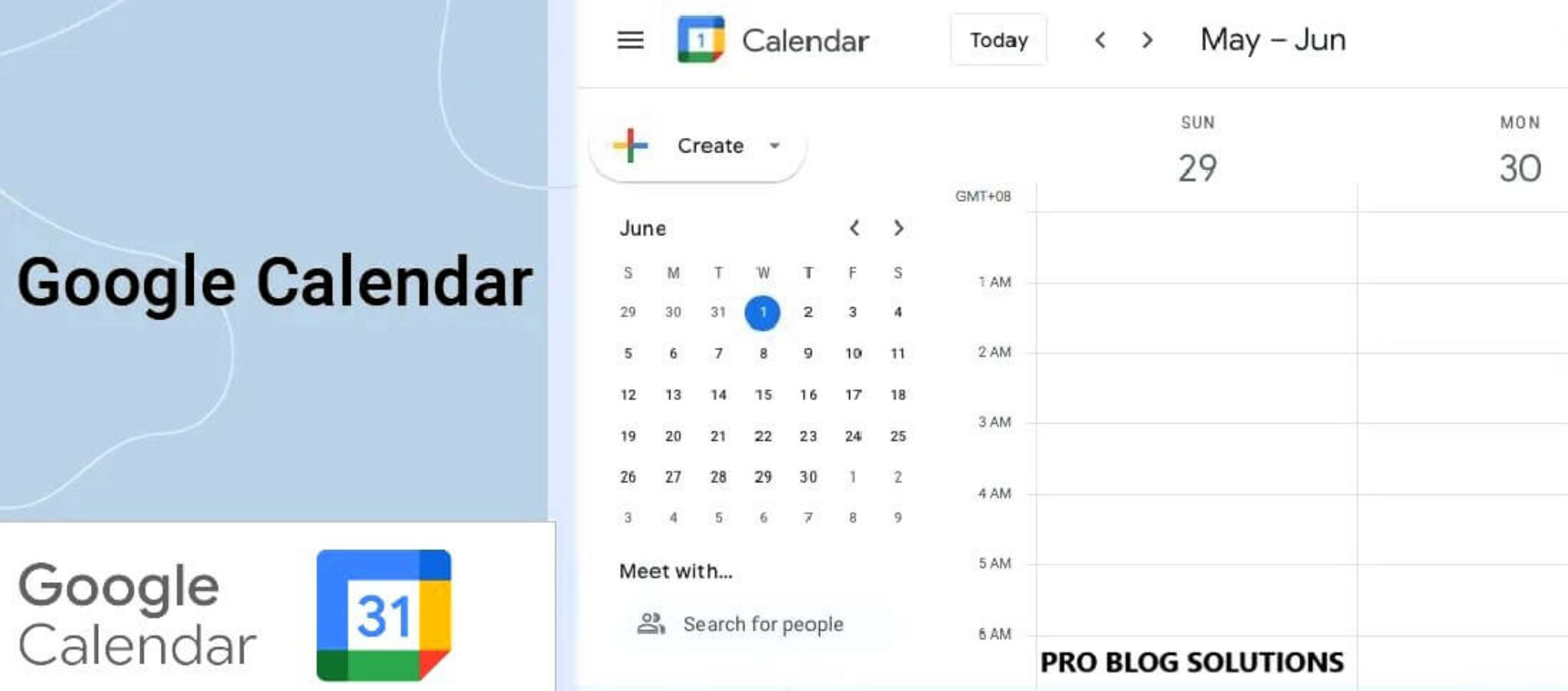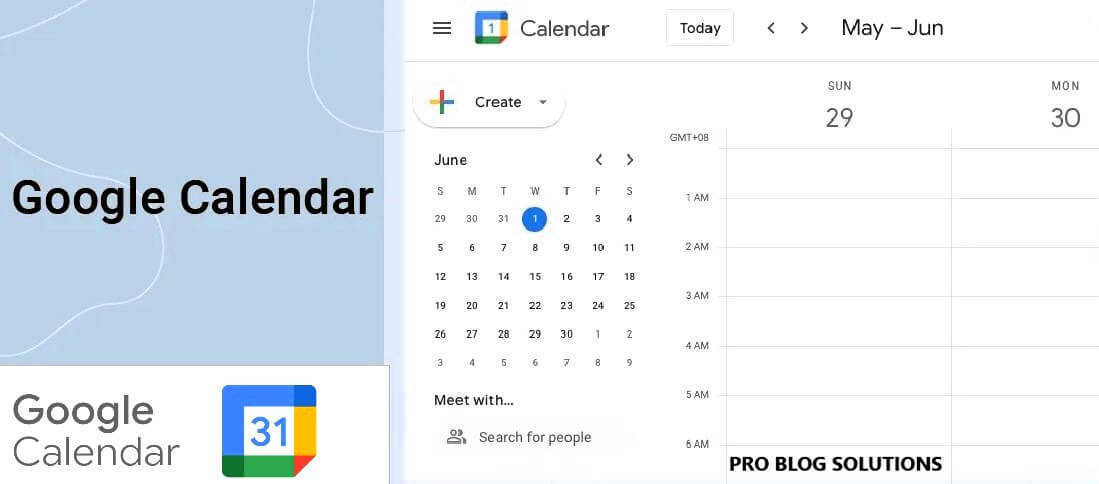 Google Calendar is an excellent tool for content creation. You can create and manage events, set reminders, and more. But did you know that you can also use Google Calendar to create and manage your blog posts?
Yes, that's right, with Google Calendar, you can easily plan, create, manage, and organize your blog posts. All you need is a Google account and a bit of know-how.
As a versatile tool, it can be used for various tasks. One method is to create a separate calendar for each blog post. This can be helpful if you want to track deadlines, set reminders, and keep your blog content in one place.
Another method is to use Google Calendar as a general content calendar, where you create events for each task related to your blog post. This can be helpful if you want to see your content calendar in a more general format.
No matter which method you choose, at the end of the day, this free blogging tool from Google company products and services can be a helpful mechanism for planning and creating your blog posts.
---
14. Google Docs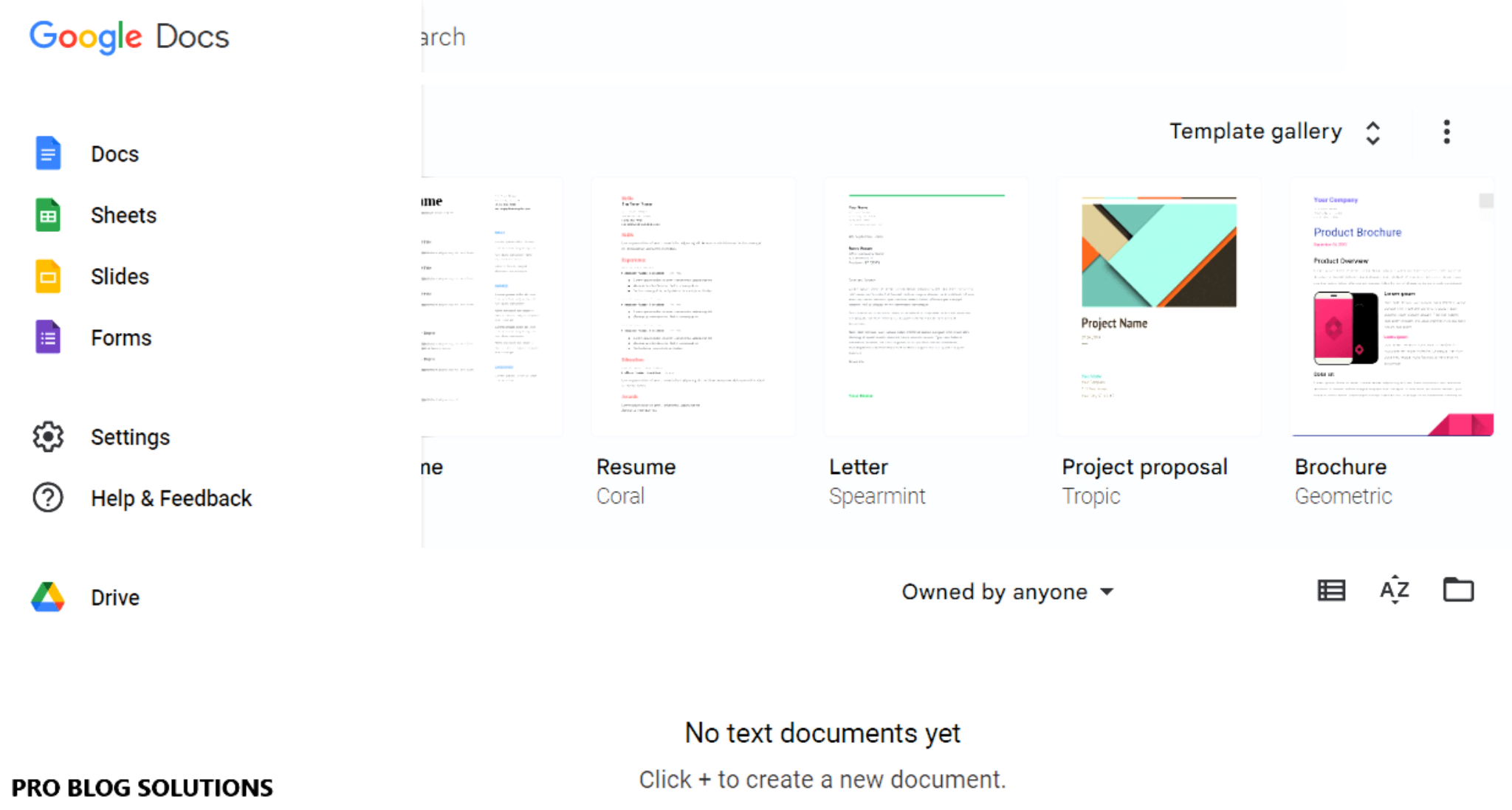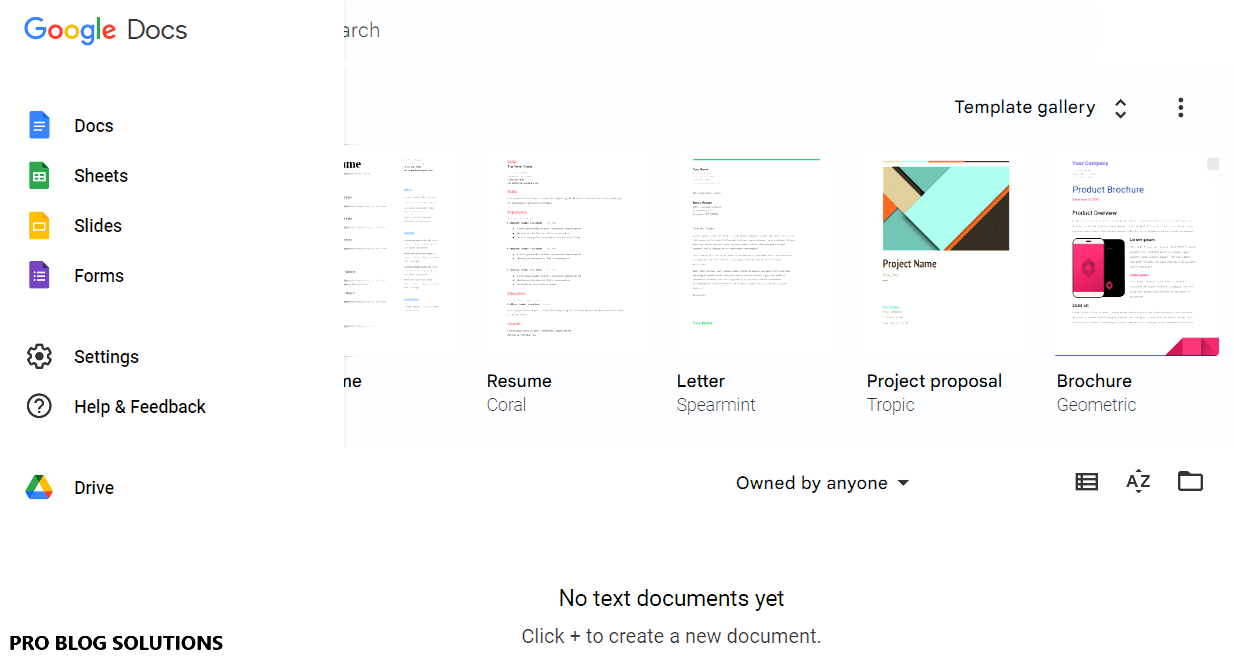 As a blogger and content creator, you always look for new and better ways to create content. After all, the better your tools, the better your content will be, and what could be better than using the same tools as the professionals?
Google Docs is a powerful suite of tools that can be used for everything from writing articles to creating presentations, and, as it turns out, it's also an excellent tool for content creation.
Document creation tools like Google Docs are a great way to streamline the content creation process for your blog. With Google Docs, you can easily format and create your blog posts, collaborate with others on your team, and even publish directly to your blog.
Google Docs is an excellent option if you're looking for a blogging tool to step up your content creation game and make your life easier. From my personal background experience, it is a 100% free tool that I use day in and day out. You should definitely give it a try.
---
FAQs About Best Blogging Tools & Platforms to be Successful:
What is the meaning of blogging tools?

Blogging tools are the software and applications used to create and manage a blog. These tools can be used to design the blog's layout, add content, moderate comments, and track statistics. Each tool has unique features and benefits, but their common goal is to allow users to easily create and publish content online.

What are the 3 blogging styles?

These are the 3 blogging styles:

1. Personal blogs – where individuals share their thoughts, experiences, and ideas with the world.
2. News blogs – focused on delivering timely information and updates on a particular topic.
3. Corporate blogs – written by businesses to promote their products or services.

Which tool is very effective in blogging?

WordPress is a popular content management system that helps you easily create and manage your blog. With WordPress, you can choose from various themes and plugins to customize your site. WordPress is also easy to use, even for beginners. You can create posts and pages, add media, and more. Plus, a large community of WordPress users can offer support if needed. If you're serious about blogging, WordPress is an excellent tool to consider.
Final Words on Best Blogging Tools & Platforms to be Successful in 2023:
Blogging is a journey that requires knowledge, dedication, and the right tools. As a new blogger, finding the perfect blogging platform for your blog and understanding which tools to utilize can be overwhelming.
From identifying the best platform for your blog to discovering practical writing tools and maximizing your reach with social media marketing, you are now equipped with all the essential resources needed for success. Don't let the fear of the unknown stop you from achieving outstanding results.
Take one step at a time and work towards creating an impactful online presence. Take action today, learn more about blogging tools and their features, create a budget plan, and research user reviews of different blogging tools. These are just some of the many ways to help ensure success in beginning your journey as a blogger, and we hope this blog post has provided you with some valuable tips on how to get started.