Ultimate GreenGeeks Hosting Review With 12 Pros & Cons


In this GreenGeek hosting review, we will discuss GreenGeeks web hosting in detailed features and price, with pros and cons. We hope these key points will help you decide to choose GreenGeekss hosting. Read this GreenGeeks hosting review till the end and determine whether you should choose them or not.
GreenGeek is a host that is intended for professionals and beginners. It is a web hosting solution for platforms like Joomla, Drupal, and WordPress.
The GreenGeeks team has crafted the platform for scalability and speed. GreenGeeks has 3 data centers in 3 different areas: Chicago, Montreal, CA, Amsterdam, and the Netherlands.
Did you know it is called Eco-Friendly? Do you want to know why? Read the GreenGeeks hosting review till the end to get answers to all your questions. This GreenGeeks hosting review will aim to discuss as much information as possible about GreenGeeks by covering some key areas.
Here is GreenGeeks Hosting at a Glance:
Greengeeks web hosting is indeed a green web hosting company that just doesn't cut corners when it comes to innovation or functionality. They buy 300% of the energy they use as wind energy credits. They also outperform many well-known hosts in terms of server response times.
| | |
| --- | --- |
| Do they have chat support? | Yes. However, you may find it outsourced sometimes. |
| Do they have a WordPress one-click install? | Yes |
| Is there a money-back guarantee? | Yes. GreenGeeks offers a 30-day money-back guarantee. |
| How does GreenGeeks' price compare to competitors? | GreenGeeks is competitive with the more prominent companies when it comes to pricing. They offer a lower price for multi-year subscriptions. |
| Are there automatic backups? | Yes. |
| What is the standard monthly fee? | The cheapest package is $2.95 per month. |
| Do they offer a free SSL certificate? | Yes |
| How do the servers stand up to their competition? | GreenGeeks prides itself on its speed. |
| What is the level of customer service? | GreenGeeks does offer 24/7 customer support. Responses are quick, although they may outsource some and include broken English. |
| What sort of website is best suited for this hosting service? | This hosting service is ideal for any company or individual. People who care about the environment may find this provider more suitable than others. |
GreenGeeks Hosting Review
An Overview About GreenGeeks
GreenGeeks is a popular US-based hosting platform whose inception dates back to 2008. Tray Gardner found it initially. It is not only a normal web-hosting site; instead, it is a green hosting.
They have solutions for all websites, from small projects to massive online shopping sites requiring a solid server. Thousands of clients, and we are already pleased with its pocket-size power-house security features list and performance standards. 
If you are an environmentally friendly person or are an environmental rights activist, you will simply love GreenGeeks. The best part about it is that it returns energy vouchers three times against all of its consumption.

GreenGeeks Hosting Review
Furthermore, GreenGeeks would ensure its return through 3x wind energy for the energy your site consumes. Isn't that amazing? In addition, the company has a small but robust team with a client base of 78000+ customers worldwide.
Let us check out more details in this GreenGeeks hosting review below. Keep reading this article till the end to know more about it.
What is Green Hosting – Is This Real?
The internet has become a vital part of our everyday lives. It can be used for many tasks, such as schooling, socializing, and working. However, the electricity needed to run these websites will not always be accessible or renewable. Green hosting is the answer to this problem and allows you to run your site on a clean energy source (such as solar panels) instead of electricity from dirty sources like coal-fired power plants.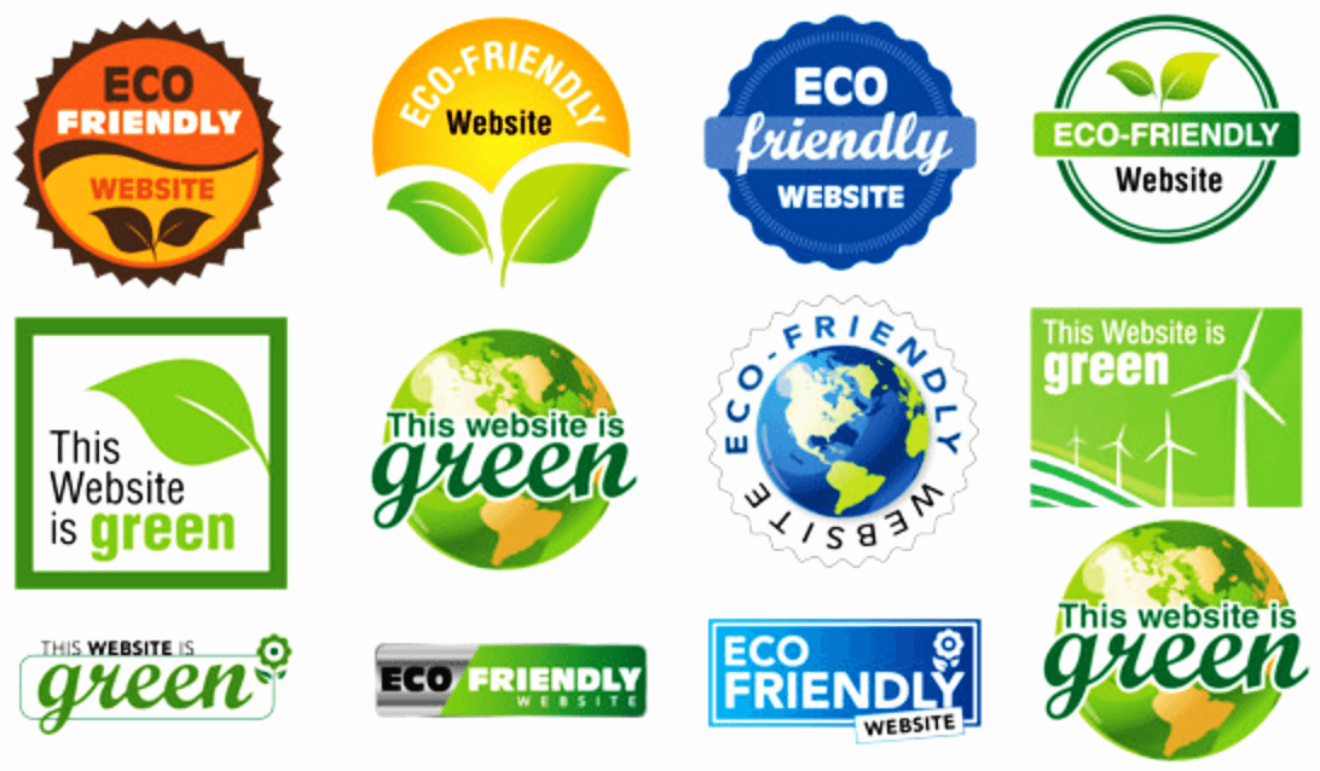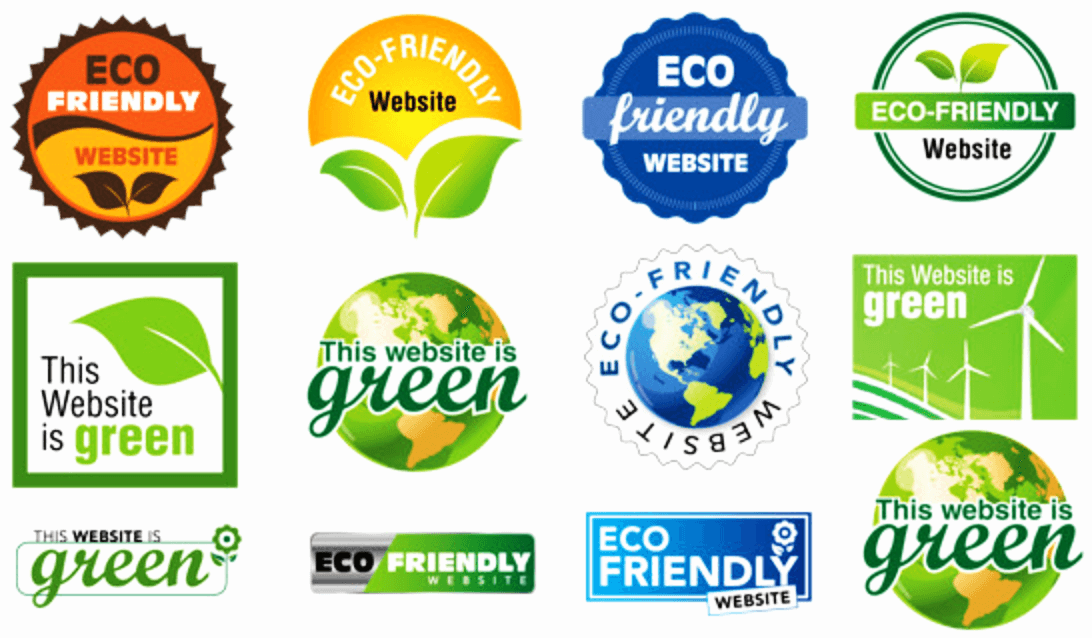 Greengeeks web hosting is on a mission to plant a tree for every hosting account. Also, Greengeeks has been recognized by the United States Environmental Protection Agency since 2009 as a Green Power Partner.
There are a lot of advantages to site owners, such as reduced expense and increased security. These benefits also translate to the consumer. If you are looking for a host offering these services, look no further than Green Hosting.
GreenGeeks Web Hosting is a company that specializes in providing green hosting and web services. Most websites run with standard hosting and not renewable energy, which means they contribute to climate change and the greenhouse effect: Green Hosting aims to stop this.
In some countries, Green Hosting provides a secure online shopping cart for your customers. This way, you can profit from supporting environmentally-friendly energy generation methods rather than the electric company.
At the moment, Greengeeks Hosting also provides different types of hosting: shared server hosting (one server for multiple websites), WordPress hosting, virtual private server (VPS) hosting, and dedicated server hosting, which allows you to have more control over your site environment.
While a growing number of hosting providers claim to take the problem of energy seriously, GreenGeeks really puts its ethos front and forward.
POSITIVES OF GREENGEEKS
Green-minded

Unlimited data bandwidth

Heavily reduced long-term plans
NEGATIVES OF GREENGEEKS
Lack of free backups

Outdated backend
What are the Elements to remember when looking for Better Web Hosting?
The best and fastest web hosting impacts a blog's destiny. So, if you want to improve your web hosting, you should never overlook the following factors:
Velocity
Uptime of the server
Customer Service
Feature of Hosting
Service of Outstanding Quality
Reliability of Web Hosting
Reliability and security
Any Offer and the Trail
The hosting price is affordable and reasonable.
Noticeable GreenGeeks Benefits
300% Wind Energy: GreenGeeks claims all its servers are 30% wind-powered. How is this possible? The company purchases wind energy credits, replacing three times the amount of energy used by its servers; thus, if the company pulls 1X of power from the grid, it purchases enough wind energy credits to put back into the grid 3X power.
Free Starter Site: This is fantastic customer service, especially for new starters or businessmen. The company will set up the websites on its customers' behalf, registering free domains, creating personalized e-mail accounts, and submitting the websites to search engines.
Free Site Migration: One of the most annoying tasks is transferring the websites to a new host. With GreenGeeks, however, the customers only need to sign up for a new account and then submit a migration request from the Account Manager. Once the Site Migration team receives requests, they will handle everything related to website transfer.
Customer Service: GreenGeeks understands that technical support is essential to increasing customer satisfaction. Therefore, the company focuses heavily on this area, providing professional technicians to assist its customers. All its technical support staff are US based and available 24/7/365 via hotline, e-mail, and live chat.
Upgradability: GreenGeeks offers four types of hosting solutions, including shared, VPS, reseller, and dedicated hosting. In other words, customers can easily upgrade their servers to a more robust package without worrying about websites outgrowing the capacity of the hosting plan.

GreenGeeks Web Hosting
GreenGeeks hosting is the best way to take your web presence to the next level.
GreenGeek has gone above and beyond for your website's security using only the best hardware.
Last summer, we decided to give GreenGeeks a try. Just like with iPage Hosting and a few other web hosts we used before, GreenGeeks verifies all orders. "You may receive a call or e-mail requesting further verification." We immediately received an automated email stating:
"Thank you for your purchase and for choosing GreenGeeks as your web hosting provider. We have received your order and is now in the process of being activated. In an effort to ensure we do not process fraudulent orders, we verify all orders that fail our internal checks. Those orders which pass our internal checks will get activated instantly without telephone verification."
Thirty-seven minutes after signing up, we received our account details from GreenGeeks without requiring any verification on our end.
Like many web hosting companies today, GreenGeeks claims to be "green web hosting." They can call themselves eco-friendly hosts because they match all the energy they use by purchasing three times that amount in wind energy credits.
Key Features of GreenGeeks Hosting
In this section, we will discuss the critical features of GreenGeeks hosting. Once you are clear on its features, you will be able to determine whether this GreenGeeks platform is best suited for your requirements or not. So, now, let's begin by discussing its features:
User-Friendly Interface
GreenGeeks uses cPanel for its hosting dashboard, so the user experience is pretty "standard" in shared WordPress hosting.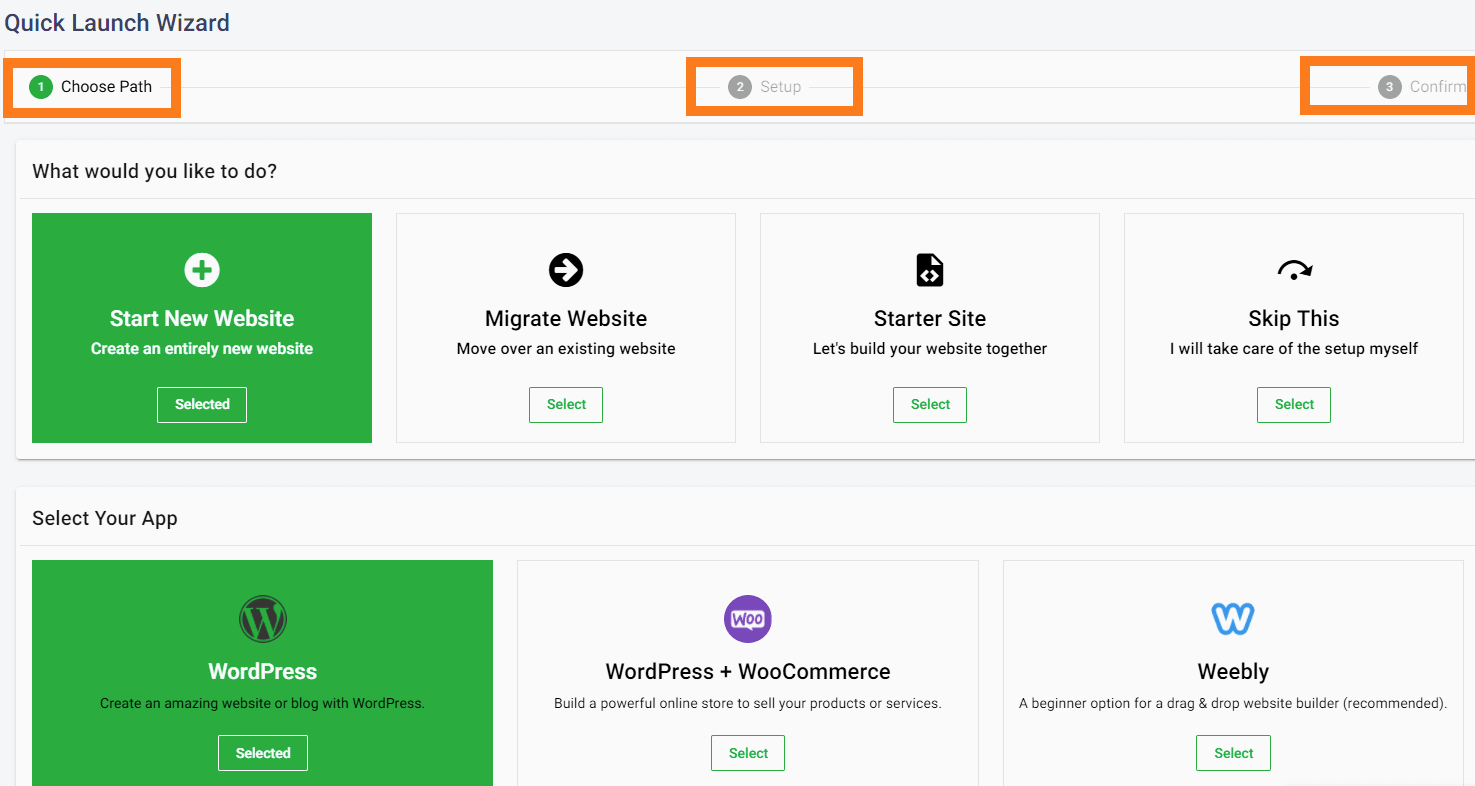 If you're familiar with cPanel, you'll feel right at home. If you're not, you can find plenty of guides that explain various parts of cPanel. In addition to cPanel, GreenGeeks does build in a few custom aspects that let you quickly access email accounts and a list of your WordPress sites, which is an excellent addition.
GreenGeeks login page is at the top of their website's homepage, which we were frustrated to find the first time. You also tend to get logged out and need to enter your account details repeatedly: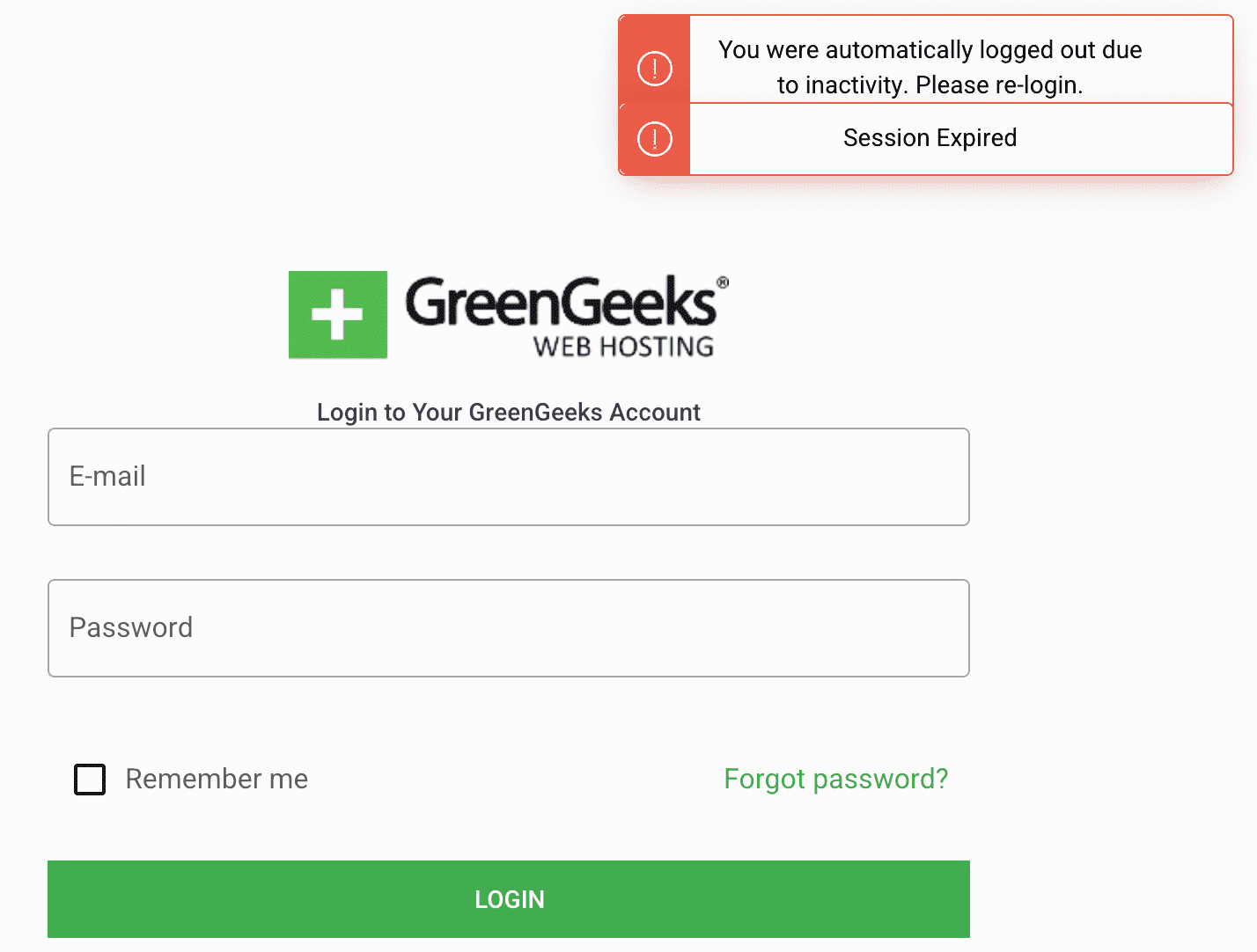 But on our first log-in to the GreenGeeks platform, we found it relatively easy to navigate. There are options to check the details of your account, hosting, domain, security, and affiliate program and explore customer support options:

You can click the "Manage" button to know your current bandwidth and disk storage usage, get your server information, access your email accounts, FTP accounts, database-related tools, addons you purchased, and the like.

SSD Storage Space
One of the most important benefits of choosing GreenGeeks web hosting is that it offers SSD Web Space. As a result, you may expect a faster response and better performance from your server at both the admin and user end.
Regarding swiftness, SSD or Solid State Drives is on the excellent side compared to HDD or Hard Disk Drives. Also, SSD is configured especially in a super reliable performing RAID-10 array.
Free SSL Certificate
Security is one of the most crucial aspects of your site, along with its data. And the best part about choosing GreenGeeks is that it provides you with a free SSL service that you can utilize for your site.
It is something that offers you the best security as well as encryption of the data of your website.

GreenGeeks Hosting Review
You will get a free SSL certificate with your web hosting plan. It again comes with an automatic installation, which is considered its best part. So, you do not have to be concerned about the SSL installation and the security of your site's content.
I suppose you might be wrong if you think this SSL is free for only 1 year. The SSL certificate for your site automatically renews whenever you renew your web hosting plan.
GreenGeeks takes security concerns sincerely and consistently works on various techniques to make it easier for you to enjoy a secure hosting experience.
GreenGeeks offers tons of advanced features that you need to power your website.
Advanced Firewall Protection
Firewall protection is something that tends to offer enhanced protection to your website. It stops viruses and malware from infecting your site.
Not only that, but it protects your site from a vulnerability that could significantly harm the files. GreenGeeks utilizes advanced firewall protection, which again makes use of AI.
This particular feature aids in automatically detecting and protecting your website data from dangerous viruses and malware.
No Free Backups on GreenGeeks VPS and Dedicated Servers
While GreenGeeks does offer a "free nightly backup" on its Lite plan and "On-demand backups" on its advanced shared hosting plans, there are no backups on its VPS and dedicated servers.
The con is none of these backups is publicly accessible, as GreenGeeks considers these "disaster recovery backups." You get one free restoration per month (for which you can raise a support ticket). Beyond one backup, it costs you $25 per restore. Further, GreenGeeks doesn't guarantee that these backups will restore your website from a specific period.

You need to rely on an external service to back up your website. On WordPress, there are plugins like UpdraftPlus and BackupBuddy for the same.
Given that most hosting platforms offer free backups, GreenGeeks mises out here and lend you an additional technical inconvenience that you must spend time on regularly.
Free Softaculous License


You will get a premium Softaculous license in its shared hosting plans. It is a great automated tool for website installations.
You can use different applications on your sites without spending too much time on their installation. Softaculous Offers more than 430+ application scripts to install with just a few clicks.
GreenGeeks Backup
GreenGeeks is also known for providing you with a daily backup service. You will find this feature to be incredibly useful, as errors can happen anytime.
There are circumstances when you lose the entire website content due to errors. But, if you have chosen GreenGeeks as your hosting service provider, you do not have to worry about these things, as this platform can completely restore your site.
Even if your website is hacked or phishing or virus assaults occur, you can recover everything, which is regarded as its finest feature.
Money-Back Guarantee
Another best thing about GreenGeeks is that you get a money-back guarantee. Yes, you heard it right.
If you have just bought the GreenGeeks web hosting and are unsatisfied with its features and service, then you can opt for the money-back option, valid for 30 days.
So, it means that there are no risks associated with this. You can try it today, and if you are unhappy, you will get 100 percent of your money back, which is impressive.
Free Domain Name and Website Migration
Whether you're reading this GreenGeeks hosting review hoping to find the best web host for the launch of your new site, or you already have a site but aren't fond of your current hosting provider, you're in luck with GreenGeeks.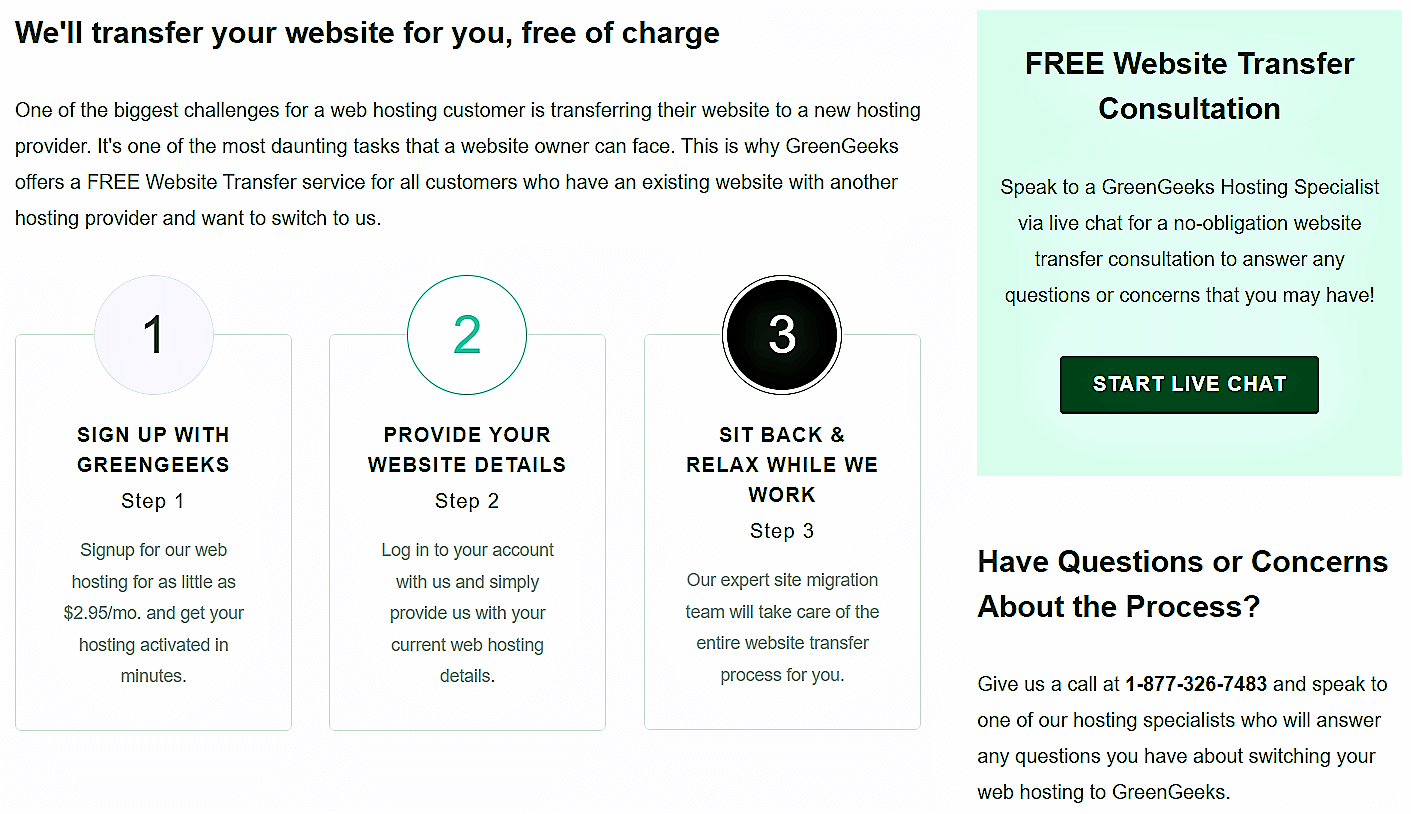 Even GreenGeeks' budget-friendly shared hosting plans come with a free domain name, domain registration, and website migration, all of which can be set up from your cPanel.
Best of all, you don't just get a free domain for a year. Unlike other web hosts, GreenGeeks will never charge you for registering and renewing your domain name as long as you're using their hosting services.
Technical Support
GreenGeeks offers fantastic North American-based technical support available 24 hours a day, 7 days a week. All the support staff are experienced in this industry for at least 3 years and have deep knowledge about hosting. Therefore, once customers need technical help, they can contact these representatives via phone, live chat, e-mail, FAQ section, and other channels.
Email support – Whenever you encounter unexpected problems, you can log into the account manager to submit a support request via email. GreenGeeks experts will try to provide you with the fastest assistance within 15 to 20 minutes.
Phone support – With GreenGeeks' toll-free hotline, one of the most efficient support channels, you can speak directly to a hosting specialist to address your issues and get solutions. Note that phone support is available from 9 AM to 12 AM (EST) on weekdays and from 9 AM to 8 PM (EST) on weekends.
Live chat – This support channel is available 24×7. For any questions, you can launch a live chat with one of GreenGeek's support representatives to get desired answers conveniently and quickly.
Knowledgebase and Video tutorials – GreenGeeks provides hundreds of helpful articles and videos, with which you can learn almost all the common aspects of hosting and many more.
Blog and Social Media – If you want to interact with peer users over the web, GreenGeeks will get you covered. Besides maintaining a well-formed blog, the company also supports multiple social media like Facebook, Twitter, and LinkedIn.
99.9% Uptime
The company offers a 99.9% uptime guarantee. It means about 40-50 minutes of downtime a month. That's normal for any shared hosting company. There cannot be a 100% uptime guarantee. Why? That's because there has to be scheduled maintenance, even if no downtime is caused by problems like a sudden large-scale DDoS attack or an unexpected hack.
We tested the server for four weeks straight and found it to provide 99.999% uptime in those four weeks. We know that a four-period is too less, but trust us, it is not an easy task to test a web server for a whole year, as claimed by many websites. That's plain ridiculous because of one simple reason:
A whole year of testing means a lot of money spent. We don't believe that any website is willing to do that. That's a lot of investment.
Now you will ask where are screenshots and data. Don't worry; we have shared our four weeks' uptime statics data below: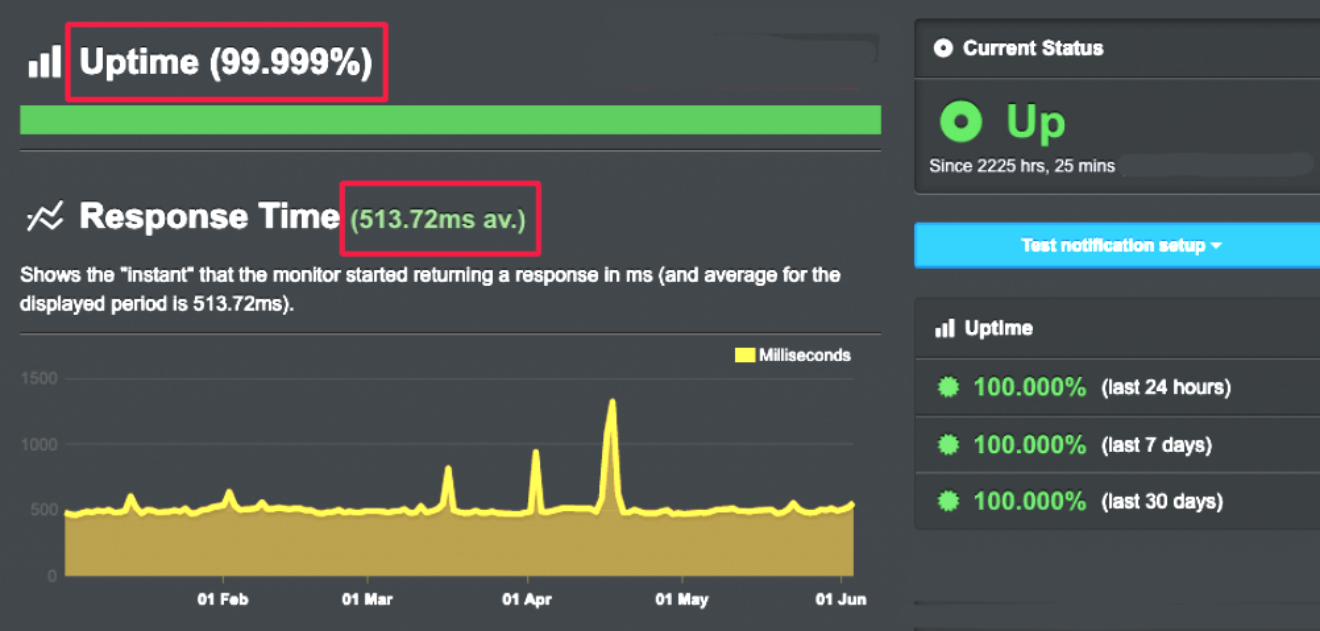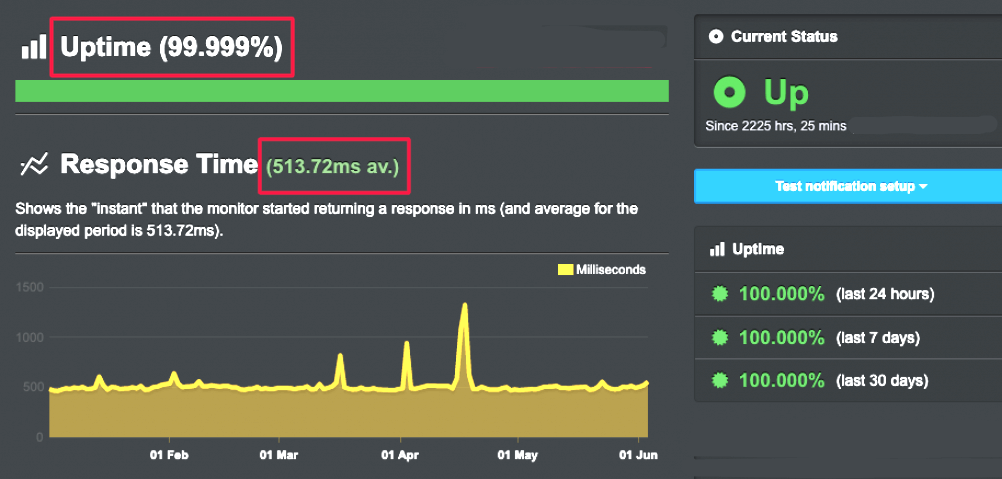 The problem with uptime testing is that you must pay for some premium services to run those tests. That's another immense amount of money. Who on earth is so generous as to spend that kind of money? Regarding this, we again test uptime for GreenGeeks web hosting for 30 days, and here are the results below:

So after uptime statics, let's proceed with GreenGeek response time tests.

GreenGeeks Web Hosting
GreenGeeks hosting is the best way to take your web presence to the next level.
GreenGeek has gone above and beyond for your website's security using only the best hardware.
GreenGeeks Response Time Test
How your site responds to requests from different locations across the globe is another constraint to judging the performance of the hosting. Below are the results of a popular Response time testing tool called Bitcatcha.
| | |
| --- | --- |
| Canada Hosted Sites | US Hosted Sites |
| US – 66 ms | US – 50 ms |
| London – 191 ms | London – 86 ms |
| Singapore – 455 ms | Singapore – 218 ms |
| Sao Paulo – 151 ms | Sao Paulo – 145 ms |
| Bangalore – 324 ms | Bangalore – 208 ms |
| Sydney – 262 ms | Sydney – 186 ms |
| Japan – 214 ms | Japan – 151 ms |
| Canada – 9 ms | Canada – 20 ms |
| Germany – 95 ms | Germany – 99 ms |
GreenGeeks Hosting Review
Solid Speed
GreenGeeks has an impressive set of technologies that improve speed. For one, the company uses SSDs and LiteSpeed web servers which deliver content up to 50 times faster. Below are the speed test results of the website hosted with GreenGeeks from the GTMetrix speed test tool: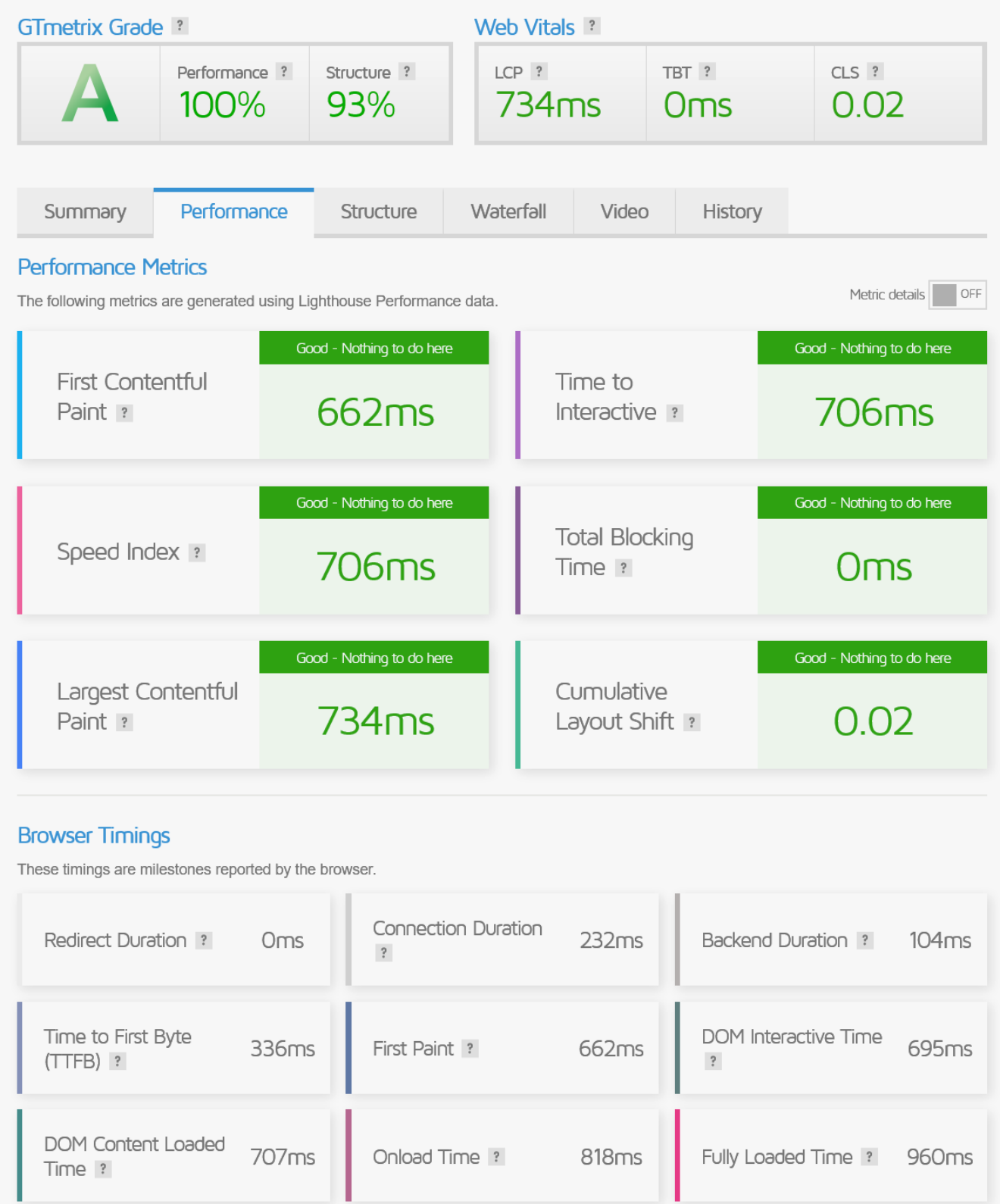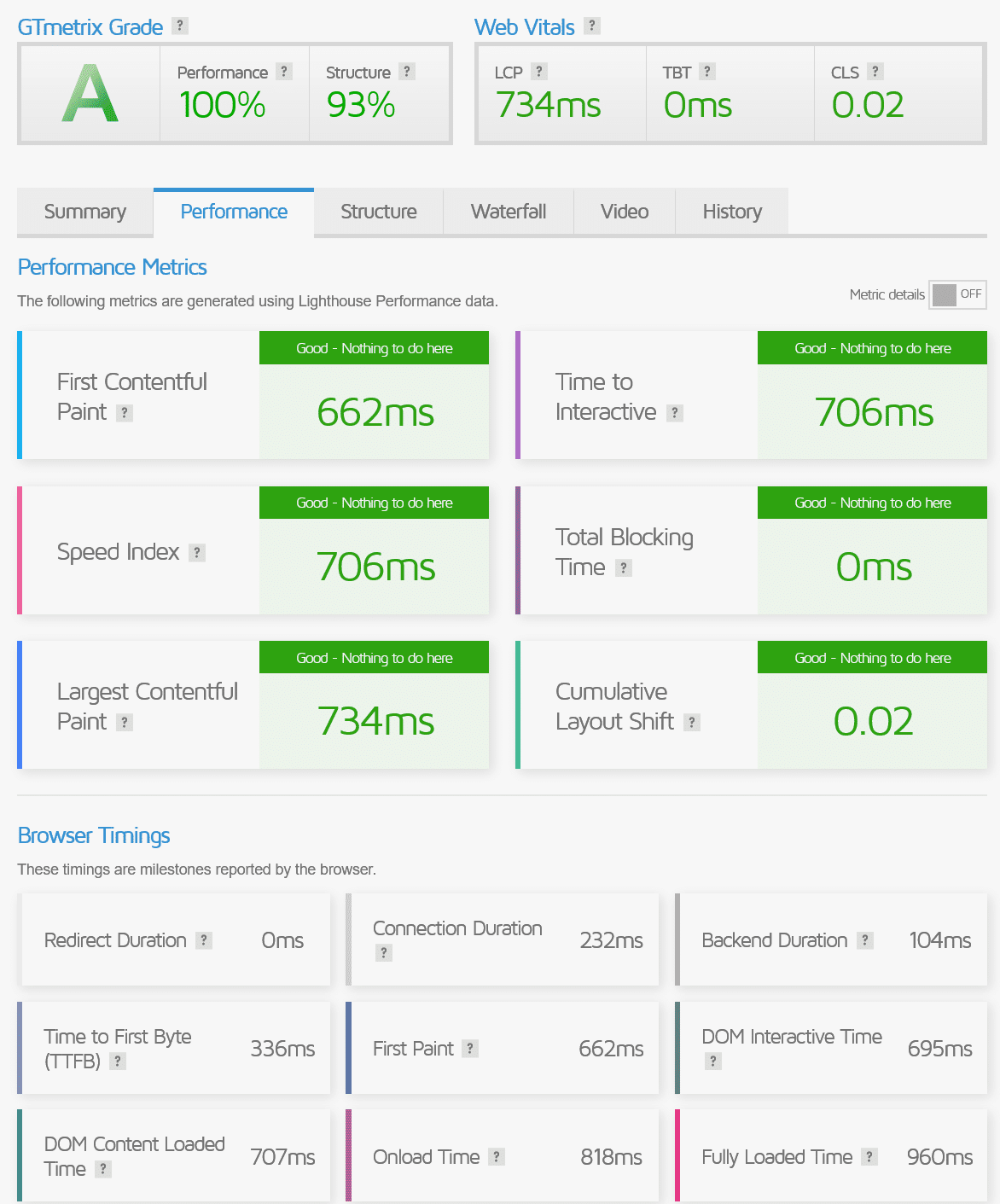 They also provide built-in caching technology, free CDN services (powered by Cloudflare), PHP 8+, and HTTP/2. See the speed test results from the Pingdom tool: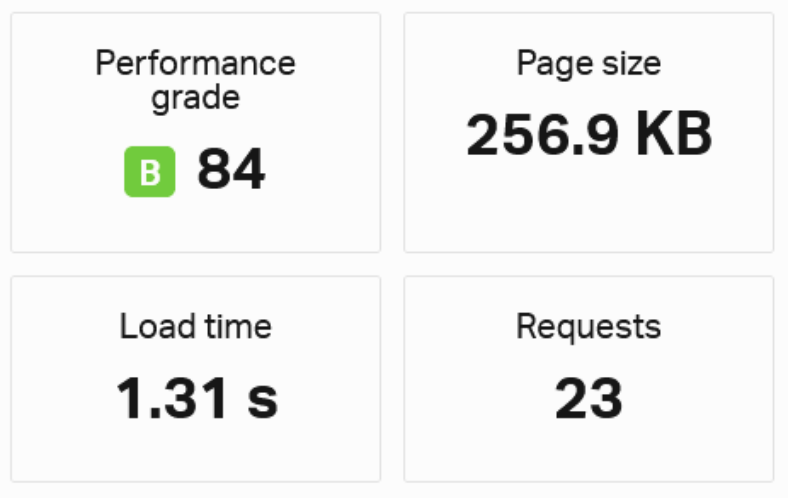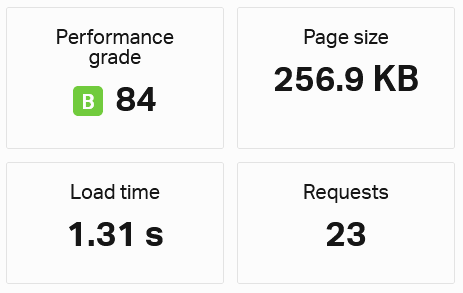 The eco-friendly host further offers a choice of server locations. Upon selecting a hosting account, you can choose whether you want it provisioned in the data center in Chicago, Phoenix, Montreal, Toronto, or Amsterdam. The company further ensures you maximize speed, security, and scaling this way. Below is the analysis of content breakdown and speed test results from the WebPage Test of the site, which is hosted with GreenGeeks:


As you have seen, the content breakdown of the webpage, which we analyze through the WebPage speed test tool. Now let's see the results:

When doing our research, we didn't find any speed-related GreenGeeks complaints.
We aren't as impressed with the Load Impact test results. Our first test, which you can see below, resulted in sporadic speed.
Load Impact sent 60+ virtual users to our domain over five minutes to gauge how long it took for the website to load as the number of users increased.
The second test, which you can see below, produced similar, if not worse, results.

We're not sure what's happening to cause the sporadic results, but regardless, our testing was unusual.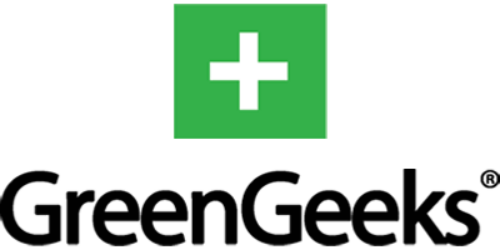 -65%
$2.95 $10.95
They offer a 30-day money-back guarantee if you're unsatisfied.
GreenGeek's WordPress hosting comes with a free 1-click WordPress install, unlimited space, 99.9% uptime as their shared web hosting guarantee, and many features.
Strategic Data Centers Locations
GreenGeek has multiple strategic data centers around the globe in Chicago(US), Phoenix (US), Montreal(CA), and Amsterdam(NL). All the data centers have a raised floor, climate control facility, fire suppression systems, water detection systems, and many other security measures.
All its servers use the latest generation processors for network switching and routing. Their high-quality processors are generally from Intel, Juniper, and Cisco.
Therefore, choosing the right server location can enhance the excellent optimization of your websites.
The closer the server locations are to you, the more visitor retention your sites. Overall, with Greengeeks hosting, you can be assured that your valuable data is safe, secure, and stored in its high-quality servers.
Free CDN
All GreenGeeks plans come with free Cloudflare integration. When you connect your site to Cloudflare, you will immediately improve site speed.
The reason is that Cloudflare cache static contents minifies code and uses HTTP/3 protocol, and there are many valuable features in Cloudflare.
GreenGeeks Price Terms & Payment Options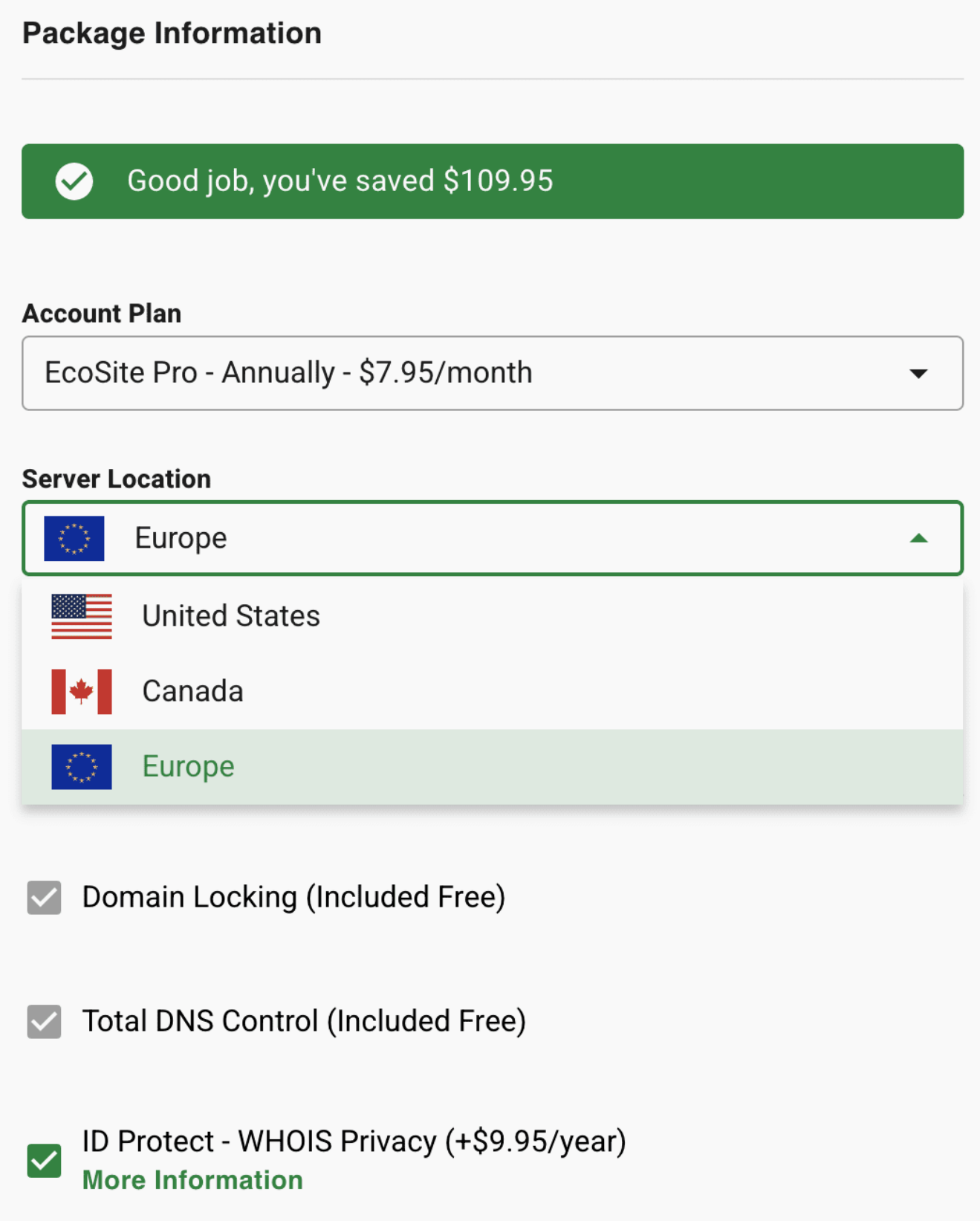 GreenGeeks' pricing structure is similar to many of its competitors. There's a regular rate, but depending on the length of your contract, you may find that you pay significantly less than the posted price.
However, one significant difference when it comes to GreenGeeks is that you can pay on a month-to-month basis for shared hosting. Many of GreenGeeks' competitors require shared hosting customers to sign a lengthy contract, typically one year or longer, and pay upfront for all services rendered. The downside, however, is that the monthly fee is highest for month-to-month contracts, and you will have to pay a setup fee.
Those who want to save on their hosting packages can opt for a more extended contract. GreenGeeks offers contracts lasting one year, two years, or three years, and the longer your agreement, the bigger your discount off the regular rate/lower your monthly rate though your upfront cost will be higher. GreenGeeks also waive the setup fee for those choosing a yearly (or longer) contract.
If you are looking for more premium web hosting options, note the contract lengths available:
Reseller: monthly, three-month, annual
VPS: monthly (no long-term contracts on offer)
As with shared hosting, the setup fee waiver applies only to those with longer contracts.
Those seeking dedicated hosting or servers will need to contact the GreenGeeks sales team for further information.
GreenGeeks Web Hosting Plans Pricing
GreenGeeks offers a variety of hosting types to meet the needs of a variety of customers. These options range from entry-level shared hosting, which GreenGeeks calls the web
hosting to high-end dedicated servers for those who need the most regarding security, power, and performance.
GreenGeek Web Hosting
Web Hosting, GreenGeeks' entry-level hosting option, is analogous to other providers' shared hosting options. Despite being the most inexpensive plans available, the Web Hosting plans are more than sufficient for most users. Furthermore, there's the expectation that those
using the Web Hosting plan are either novices in all things web hosting or aren't interested in fully managing their environments. It means that these products are easier to use.
Here's a snapshot of shared hosting plans with GreenGeeks:
| | | | |
| --- | --- | --- | --- |
| Features | Lite | Pro | Premium |
| Price | $2.95/mo. | $4.95/mo. | $8.95/mo. |
| No. of websites | One | Unlimited | Unlimited |
| Storage | Unlimited | Unlimited | Unlimited |
| Bandwidth | Unlimited | Unlimited | Unlimited |
| Free SSL | SSL Certificate | SSL Certificate | Premium SSL |
| Performance | Standard | 2x Performance | 4x Performance |
| LiteSpeed, LSCache, MariaDB | LSCache included | LSCache included | LSCache included |
| SSD Hard Drives | Unlimited | Unlimited | Unlimited |
| Free Dedicated IP | No | No | Free Dedicated IP |
| Email Accounts | Unlimited | Unlimited | Unlimited |
GreenGeeks Hosting Review
All Web Hosting plans come with free website migration services. GreenGeeks' website migration specialists will help you move your website over for free if you have a website currently hosted elsewhere. If you do not already have a website, you can build one using the included drag-and-drop website builder.
You have a choice between 3 different web hosting plans from GreenGeeks. Prices begin at $2.95 per month with the purchase of an extended, three-year contract.
Lite Plan
Per GreenGeeks, the Lite plan is best for "small websites or blogs that are just getting started." With the Lite plan, you'll get support for one website and a one-click app installer so that you can install extras for use with your website or blog.
Best Value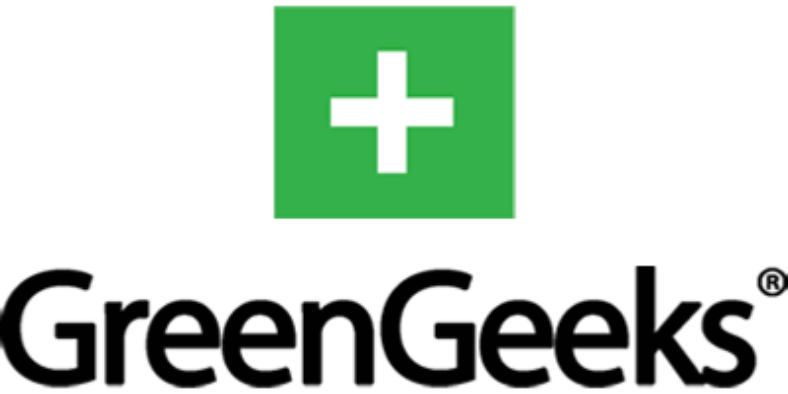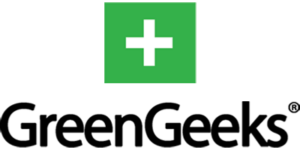 Perfect for small websites or blogs that are just getting started.
You'll also get unlimited web space, data transfer, and a free wildcard SSL certificate. GreenGeeks will also cover your domain name registration for the first year.
Pro Plan
If you are working with "growing websites that need more speed and resources," the Pro plan
is the best fit. You'll be able to support an unlimited number of websites, and you get a one-click app installer to install extras for use with your website or blog.
Most Popular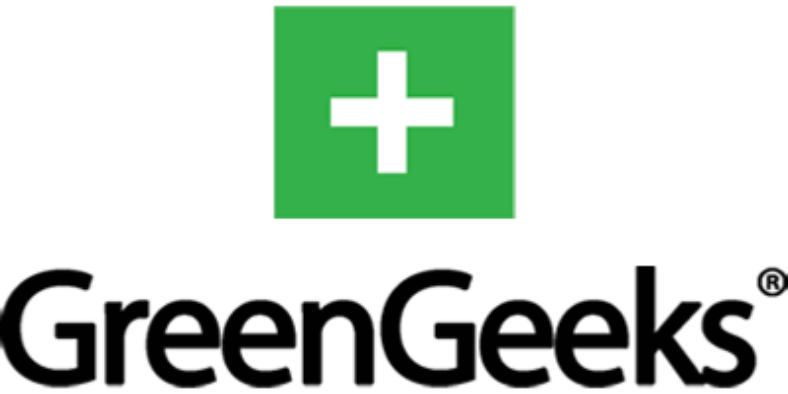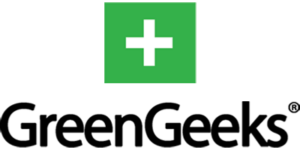 Great for growing websites that need more speed and resources.
You get unlimited web space and data transfer, a wildcard SSL certificate, and a free domain name. The Pro plan includes the PowerCacher tool developed by GreenGeeks and doubles the performance offered to customers with the Lite plan.
Premium Plan
The Premium option targets those with "very business websites or online stores." In most respects, the Premium option is similar to the Pro plan. Still, you get a premium wildcard SSL, a dedicated IP address for improved security, and four times better performance than that offered to Lite users.
Best Performance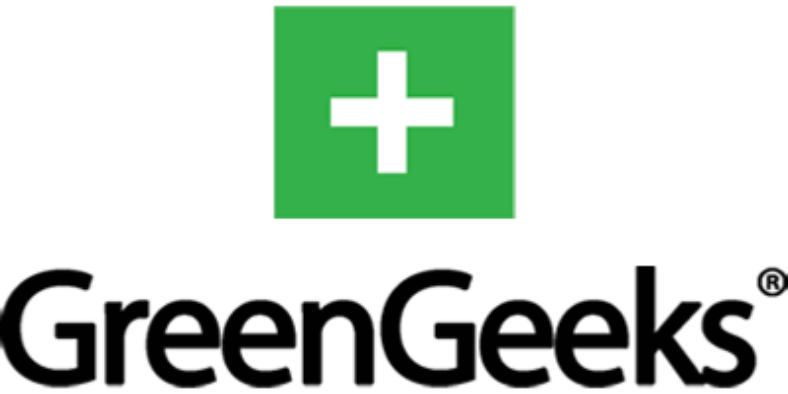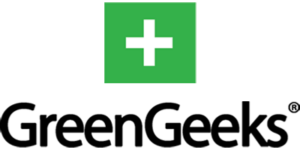 This small business plan is perfect for busy websites or online stores.
You can host as many websites as you want on one account. Your visitors will never know the difference. It is eligible for Pro and Premium only.
WordPress Hosting
Those who have chosen to build their website using the world's most popular content management system (CMS), WordPress, can select one of the specialized GreenGeeks WordPress hosting plans.
Here's our table of the WordPress hosting plans with GreenGeeks:
| | | | |
| --- | --- | --- | --- |
| Features | Lite | Pro | Premium |
| Price | $2.95/mo | $4.95/mo. | $8.95/mo. |
| No. of websites | One | Unlimited | Unlimited |
| Free Domain Name | For one year | For one year | For one year |
| Storage | Unlimited web space | Unlimited web space | Unlimited web space |
| Bandwidth | Unlimited | Unlimited | Unlimited |
| Free SSL | Yes | Yes | Yes, but Premium SSL |
| Performance | Standard | 2x Performance | 4x Performance |
| LiteSpeed, LSCache, MariaDB | LSCache included | LSCache included | LSCache included |
| SSD Hard Drives | N/A | N/A | N/A |
| Free Dedicated IP | No | No | Yes |
| WordPress Installer / Updates | Yes | Yes | Yes |
GreenGeeks Hosting Review
GreenGeeks' WordPress hosting plans are very similar to its Web Hosting Plans. The most significant differences, however, are that the WordPress plans also come with the following:
One-click installer for WordPress
Automatic updates to your WordPress core (done by GreenGeeks' staff members)
Daily backups
Advanced security featuring custom rules and zero-day vulnerability fixes
Hosting on infrastructure optimized for WordPress usage
In short, nothing prevents you from hosting your WordPress site or blog using the general-use, all-purpose Web Hosting plans. However, for a slightly higher monthly rate, the WordPress hosting plans come with additional services that help make it easier for you to manage your websites.
LITE
Suitable for those just getting started or those with personal websites.
SPECIAL PRICE
$2.95/month
Regular $10.95/month
PRO
Suitable for those who want to host multiple websites & require more speed.
SPECIAL PRICE
$4.95/month
Regular $15.95/month
PREMIUM
This premium hosting plan suits those with online stores or busy websites.
SPECIAL PRICE
$8.95/month
Regular $25.95/month
GreenGeeks WordPress hosting plans start at $2.95/month.
App Hosting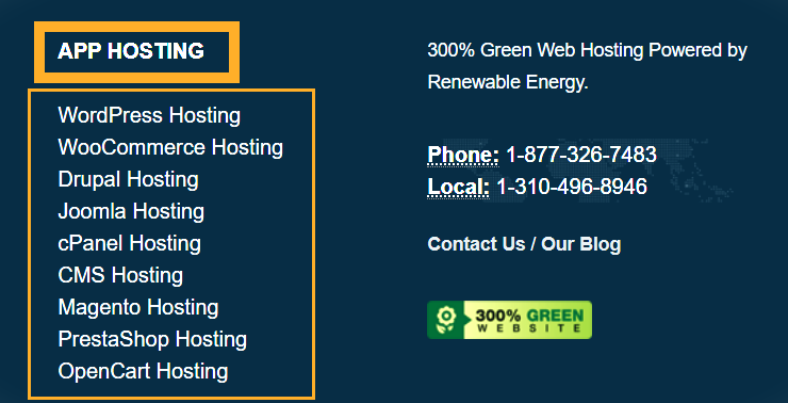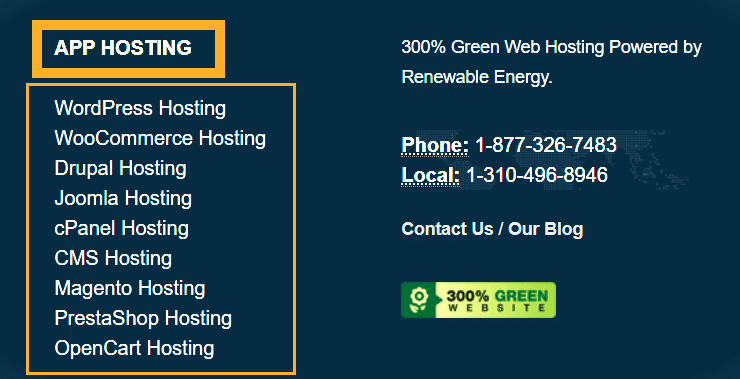 GreenGeeks offers app-specific hosting, which is excellent for those using the following products to build their websites:
Drupal
Joomla
Magento
Any content management system (CMS)
The App Hosting options are very similar to the Web Hosting, and WordPress plans in terms of the number of plan options available, features and resource allocation, and pricing. The primary differences, however, are that the App Hosting plan comes with specific features the user will find helpful, such as one-click installers and other optimizations.
However, please note that the advertised GreenGeeks cPanel Hosting plan is identical to the general-use Web Hosting plan we reviewed above.
Reseller Hosting
GreenGeeks' reseller hosting plan is perfect for those controlling multiple hosting accounts. They may want to start their own web hosting business or add web hosting to their existing suite of products, such as a web designer and developer who wants to provide their clients with a whole website, not just the design and build.
Here's an overview of their reseller hosting plan:
| | | | |
| --- | --- | --- | --- |
| Features | RH-25 Plan | RH-50 Plan | RH-80 Plan |
| Price | $19.95/mo. | $24.95/mo. | $34.95/mo. |
| RAID-10 SSD Storage | Yes | Yes | Yes |
| Bandwidth | Yes | Yes | Yes |
| cPanel Accounts | 25 | 50 | 80 |
| WHMCS Billing | Free | Free | Free |
| Free cPanel Migrations | Free | Free | Free |
| LiteSpeed, LSCache, MariaDB | LSCache Support | LSCache Support | LSCache Support |
| Wholesale Domain Reg. | Yes | Yes | Yes |
| Support | 24/7 | 24/7 | 24/7 |
GreenGeeks Hosting Review
You may choose from a variety of reseller hosting options at GreenGeeks. They all include:
Unlimited SSD web space
Unlimited bandwidth
Deployment of websites on GreenGeeks' platform
WHMCS license included (WHMCS is a billing system you can use to manage and invoice your clients)
Security features including custom rules, zero-day vulnerability fixes, and real-time, 24/7 security monitoring
Nightly backup services
The most significant difference is the number of cPanel accounts you can host on its plans (i.e., the Reseller 10 plan allows you to set up 10 accounts, the Reseller 20 plan will enable you to set up 20 accounts, and so on).
If you need additional accounts, you can purchase them with wholesale pricing as low as $2.00 per month. If you have any particular account that requires a larger resource allocation than others, you can also purchase resources for just that account.
If you are currently working with another host for your reseller accounts, GreenGeeks offers free website migration services. The GreenGeeks' website migration specialists will help you move your accounts free of charge.
RH-25
Fast and Affordable Reseller Hosting
$19.95/month
Prepaid or Reg. $32.99/month
RH-50
GreenGeeks Best Selling Reseller Plan
$24.95/month
Prepaid or Reg. $44.99/month
RH-80
It is the Most Powerful Reseller Plan
$34.95/month
Prepaid or Reg. $67.99/month
Other features that you can opt for include:
Access to wholesale-priced domains that you can purchase and sell to your customers.
Your customers will see private nameservers and white labeling for the cPanel Control Panels.
GreenGeeks Reseller hosting plans start at $19.95/month.
Virtual Private Server(VPS) Hosting
For users who need more power and performance than that offered with the Web Hosting plans, GreenGeeks offers Virtual Private Server (VPS) Hosting.
Here are the VPS hosting plans with GreenGeeks:
| | | | |
| --- | --- | --- | --- |
| Plan Features | 2GB plan | 4GB plan | 8GB plan |
| Prices | $39.95/mo. | $59.95/mo. | $109.95/mo. |
| RAM | 2GB | 4GB | 8GB |
| CPU Cores | 4 vCPU | 4 vCPU | 6 vCPU |
| RAID-10 SSD | Yes | Yes | Yes |
| Storage | 50 GB SSD Disk Space | 75 GB SSD Disk Space | 150 GB SSD Disk Space |
| cPanel/WHM & Softaculous | Yes | Yes | Yes |
| Dedicated IP Address | Yes | Yes | Yes |
| 24/7 Managed Support | Yes | Yes | Yes |
GreenGeeks Hosting Review
VPS hosting is similar to shared hosting in that multiple websites share a single server. However, with the assistance of virtualization software, VPS plans to maintain strict delineation between sites. Your site cannot use the resources allocated to another website, but other websites cannot cannibalize your resources either.
GreenGeeks offers different VPS hosting plans to its customers, with the primary criterion being the RAM allocation:
2 GB RAM: 50GB of SSD RAID-10 storage, 10 TB of premium bandwidth, and 4 CPU core
4 GB RAM: 75 GB of SSD RAID-10 storage, 10 TB of premium bandwidth, and 4 CPU core
8 GB RAM: 150 GB of SSD RAID-10 storage, 10 TB of premium bandwidth, and 6 CPU core
All VPS servers come with full root access, which offers you flexibility and control over your server. GreenGeeks has developed a proprietary VPS management portal that allows you to quickly manage your DNS servers and start, restart, and reinstall things on your web hosting environment.
Other features of GreenGeeks' VPS hosting plans include:
Provisioning on a blacklist-free IP address; GreenGeeks scans such lists regularly to make sure that you aren't using an IP address that's problematic (i.e., been flagged as one that
sends spam email)
99.9% uptime guarantee
Seamless upgrades and downgrades to your service are available by contacting the customer support team (which is available 24/7)
2GB
Fast & Affordable Managed VPS
Now Only $39.95/month
4GB
Best Selling Managed VPS
Now Only $59.95/month
8GB
High Powered Managed VPS
Now Only $109.95/month
GreenGeeks offers quick provisioning, which means that your VPS instances will be ready to use less than sixty seconds after your order has been verified.
GreenGeeks VPS hosting plans start at $39.95/month.
Dedicated Servers
Dedicated servers offer users the best power, performance, and security. Whereas all other hosting types feature multiple websites sharing the resources of a physical server, dedicated servers mean that only your website is using the resources of that particular box.
GreenGeeks offers four dedicated servers that you can purchase:
The Entry Server features the Intel Atom 330 Dual Core processor, 2 GB of DDR 3 memory, a 500 GB SATA drive, 5 dedicated IP Addresses, and support for 10,000 GB of data
transfer
The Standard Server features the Intel Xeon E3-1220 3.1Ghz processor, 4 GB of DDR 3
memory, two 500 GB SATA drives, 5 dedicated IP Addresses, and support for 10,000 GB of data transfer
The Elite Server features the Intel Xeon E3-1230 3.2Ghz w/HT processor, 8 GB of DDR 3 memory, two 500 GB SATA drives, 5 dedicated IP Addresses, and support for 10,000 GB of
data transfer
The Pro Server features the Intel Xeon E5-2620 2.0Ghz w/HT processor, 16 GB of DDR 3 memory, two 500 GB SATA drives, 5 dedicated IP Addresses, and support for 10,000 GB of
data transfer
Entry Server
Intel Atom 330 Dual Core
$169/mo
Standard Server
Xeon E3-1220 3.1Ghz
$269/mo
Elite Server
Xeon E3-1230 3.2Ghz w/HT
$319/mo
Pro Server
Xeon E5-2620 2.0Ghz w/HT
$439/mo
Unlike all of the other hosting options GreenGeeks offers, you need to contact the company's sales team for additional information, including features and pricing.
GreenGeeks dedicated server hosting plans start at $169/month.
Email Hosting
GreenGeeks' hosting plans come with email services.
You can set up an unlimited number of personalized email addresses and accounts, all featuring the same domain name that your website uses. You'll be able to set up forwarders so you never miss a message, and you can access your email online using GreenGeeks Webmail or via IMAP or POP3. Sendmail or SMTP handles any outgoing email messages.
In short, you can use almost any email program with GreenGeeks' services.
GreenGeeks Website Builder
The GreenGeeks Website Builder is one of the tools you may use to create a website if you don't already have one.

To get you started, the website builder has hundreds of entirely customizable templates from which to pick. You can modify as much or as little as you'd like, and getting a website up and running can be as easy as changing the text and updating the images.
If you want to make more extensive changes to your website, the website builder features a drag-and-drop editing tool that allows you to move things around, add features and elements, and more.
All the templates provided by GreenGeeks are responsive, meaning your site will look good no matter which device the visitor uses. The underlying code GreenGeeks generates is SEO-friendly, meaning that the search engines should be able to index your site easily.
The GreenGeeks Website Builder comes with hosting services, which means it is a one-stop shop to get a website online with as little hassle as possible. Conversely, if you already have a Web Hosting package, you can activate your website builder anytime.
Is GreenGeek Realy Unlimited Hosting?
Of course, any host claiming unlimited bandwidth or space does not mean 'unlimited.' It would be best if you took this with a grain of salt.
Since they offer a shared hosting service, they need to keep an eye on resource use not to disrupt the service quality for other customers. Just see below:
GreenGeek have the right to place temporary restrictions on your resource use if you use up 'Excessive Resources' – something that they define as a site that "consumes 100% of the allocated resources on the subscribed hosting plan and/or subscribed scalable resource add-on(s)." It's a little strict.

GreenGeeks Hosting Review
If your website exceeds the included computing resources, it will probably be slowed down automatically for as long as the resources are overused.
It means that GreenGeeks is probably best suited to small-to-medium sites rather than sites with huge turnovers of traffic or a site that is overgrowing unless your site is hosted on their VPS or Dedicated Servers.
If you're faced with a sudden traffic spike, your site may be slowed down automatically, although they say they'd try to notify you; first, your account may be suspended, or you may be asked to upgrade your hosting package.
GreenGeeks Pros and Cons
To recap, let's go over some of the pros and cons of GreenGeeks hosting:
Pros of GreenGeek: GreenGeeks Hosting Review
Scalable hosting solutions.
GreenGeeks uses LiteSpeed Web Server on all plans, which is rare at this price point.
Dependable uptime.
The performance is excellent, especially with LiteSpeed Cache installed.
You get cPanel access, an advantage for people who like cPanel.
GreenGeeks offers good support for the money.
The 300% green energy match is excellent if you're worried about the environmental impact of your website.
Eco-friendly web hosting.
Free nightly backups.
Cons of GreenGeek: GreenGeeks Hosting Review
GreenGeeks is a little more expensive than other shared hosts. They justify this with top-notch performance, but you can still find cheaper hosts if you're on a tight budget and don't need excellent performance, e.g., for hobby sites.
The staging feature isn't as user-friendly as other hosts because you have to do it with Softaculous.
No Windows hosting options.
Dedicated and VPS plans are pricey.
The fees that you pay for a domain are not refundable. Once gone, it is gone.
If you want customer support on voice, it is not available 24*7. By the way, chat support is available.
The dashboard does not have a lot of customization.
FAQs About GreenGeeks Hosting Review
Is GreenGeeks hosting good?

Our GreenGeeks hosting review found it a reliable provider that offers green web hosting worldwide. The company is known for its speed, security, and scalability.

What is the uptime guarantee like for Greengeeks?

Greengeeks offers a 99.9% uptime guarantee to all its customers, one of the best in the industry. You will rarely experience downtime on your website with them because of their host monitoring and advanced server and network management system. They have 100% power backup, which means if you experience an outage, they can restore everything in a matter of minutes.

How fast are their servers?

Greengeeks servers are designed to deliver a high performance. They offer a dependable hosting environment for large and small websites with many features and services. They have multiple network carriers for the best possible redundancy. It ensures that even if one network is down, there's a network backup in place.

Where is GreenGeeks located?

GreenGeeks has data centers in Canada, the US, and the Netherlands. Its headquarters are in Los Angeles.
Final Words on GreenGeeks Hosting Review
GreenGeeks is an excellent choice, and you will be far from disappointed if you decide to choose them to host your website or blog. They have many great hosting plans- Shared, Virtual private server, dedicated server, or reseller hosting. There is something for everyone.
Their servers are highly secure, and uptime and support are among the best in the industry. And if you are not satisfied, you can cancel your subscription within 30 days and keep most of your money.
GreenGeeks is not the cheapest, but the "green" factor makes it worth considering. The hosting industry is polluting our planet more and more, and it is always good to do something about it if you can. Small things and actions add up, and you can start by switching your website to a green hosting provider. Going green can also benefit your business reputation, as it will mean you are environmentally aware and follow the latest trends.
GreenGeeks Hosting Review
GreenGeek hosting platform is designed for maximum use with no waste of resources. Every aspect of this hosting platform is built to be as energy efficient as possible.
Positive
Free domain 1st-year registration.
Free SSL certificate &
Cloudflare CDN.
Carbon credit buybacks offset their emissions by 300 percent.
Top-quality security measures ensure that your site is safe.
Automated backup to secure your content.
30 days money-back guarantee.
Spam-free email hosting.
Negatives
Reasonably fast but not the fastest web hosting.
Setup and domain charges are not refundable once paid.
No data centres in Asia.
You must sign a three-year contract to lock in the cheap monthly rate.

GreenGeeks Web Hosting
GreenGeeks hosting is the best way to take your web presence to the next level.
GreenGeek has gone above and beyond for your website's security using only the best hardware.