ChemiCloud Review 2023: 8 Best Features of Amazing Web Host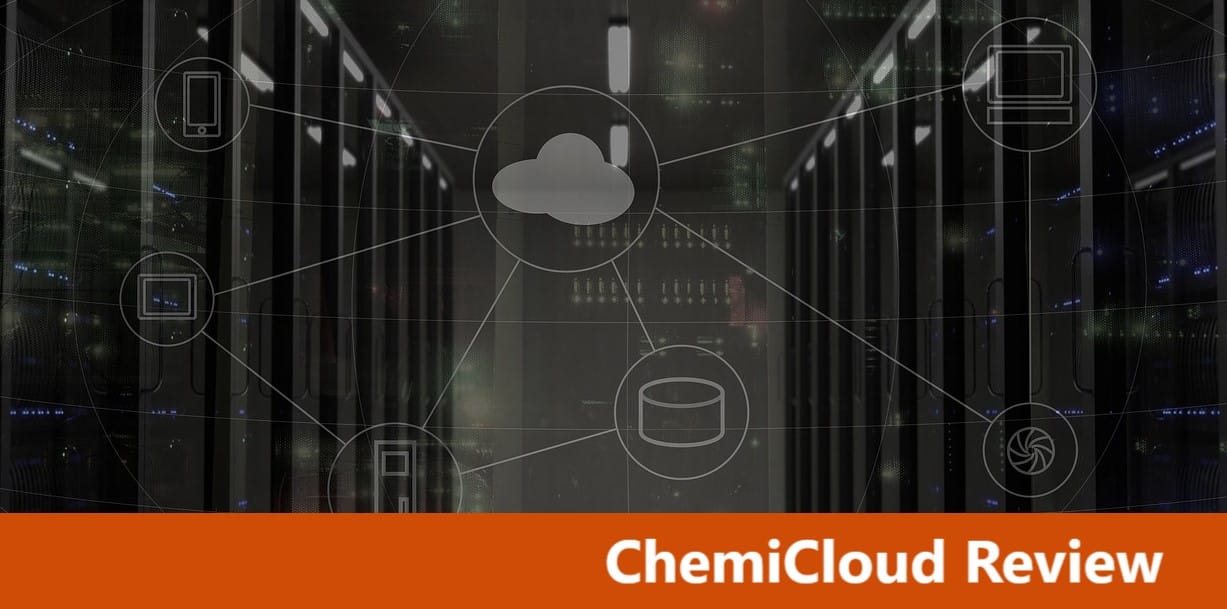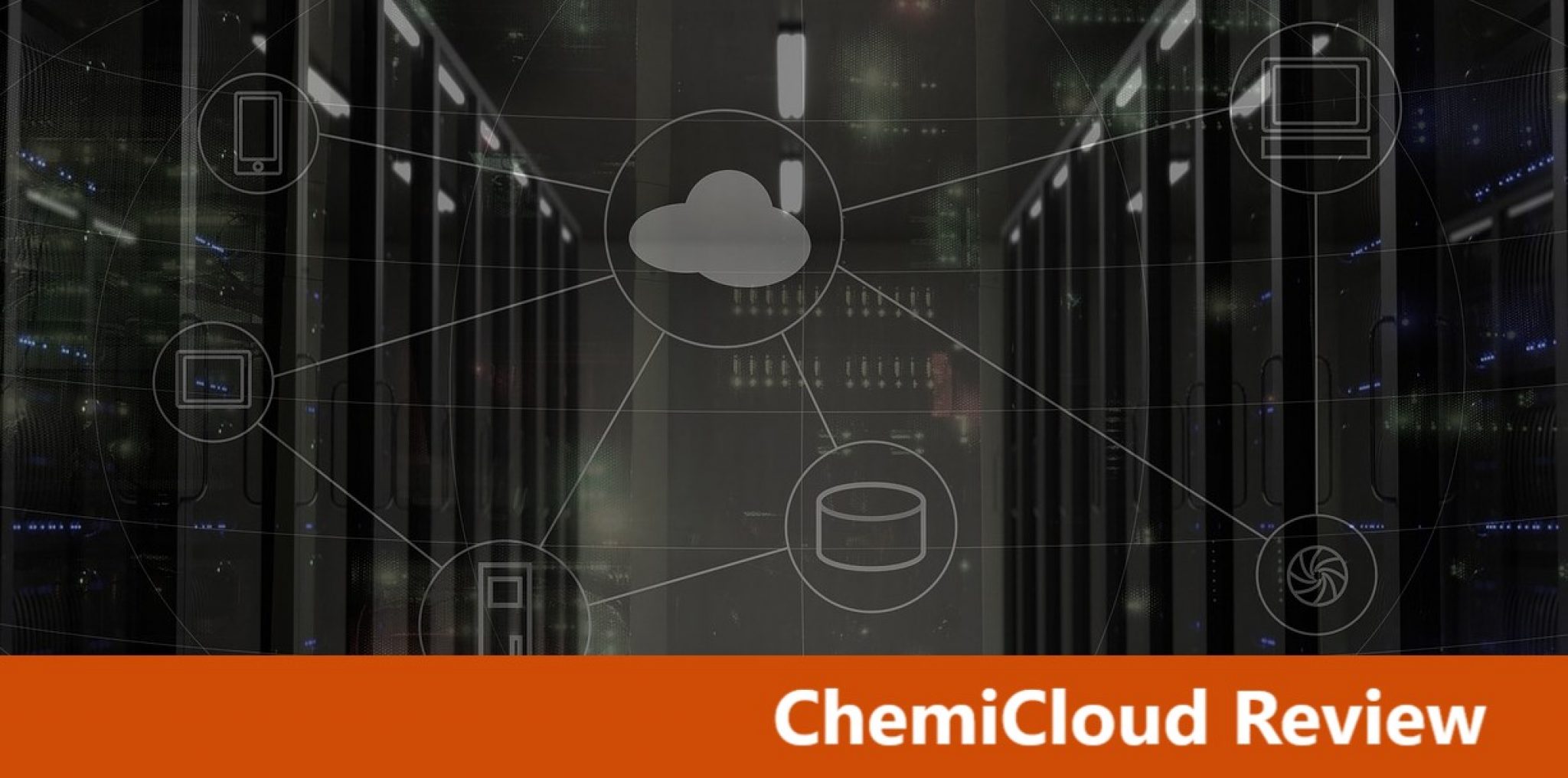 Let's dig deep into the ChemiCloud review and find out what this company has to offer and where this company could improve. Ready? Great, now let's start with the ChemiCloud review.
ChemiCloud is a hosting company that offers several types of hosting, including shared hosting, WordPress hosting, reseller hosting, and VPS hosting. The company is a relatively new industry player and has not gained widespread popularity.
The company positions itself as a trustworthy hosting provider with guaranteed 99.99% uptime in the shared hosting space. Of course, like every other shared hosting company, ChemiCloud is engaged in free offerings and pricing tricks that can eventually burn a hole in your pocket.
ChemiCloud is one of those rare hosting companies that guarantees 99.99% uptime SLA or service level agreement. If the company fails to deliver anything less than that, it promises to refund the money they charge. That's quite a promise, we must say.
ChemiCloud offers various hosting services, and shared hosting is one of their most-used hosting types. This ChemiCloud review will focus on the web hosting solutions ChemiCloud offers.
Pick your perfect web hosting plan.
POSITIVES
Reliable cloud infrastructure

Free domain for life

Automated backups
NEGATIVES
New Company

Higher Renewal Fees
| | |
| --- | --- |
| Hosting Type | Shared, VPS, Reseller, & Dedicated (Based on Cloud) |
| Data Centres | 11 Datacenters (America-4, Europe-3, Australia-1, Aisa-3) |
| Service Uptime | 99.99% (According to ChemiCloud). |
| Customer Support | 24*7 Live Chat Support. |
| Features | cPanel control panel, LiteSpeed web server, Drag and Drop Site Builder, 400+ CMS applications, Free Migration, Free Lifetime domain, QUIC.cloud, and Cloudflare CDN, SSH Access, Auto Backups, Object Caching, Premium DNS |
| 45-day full refund policy | Business-grade SSL, Email services, SiteLock Security, and SEO tools. |
| Developer Tools | Latest PHP 8.2, MariaDB 10.x, Perl, Python, Laravel, PHP Pear, Node.js, Git integration. |
| Refund policy | 45-days full refund policy. |
| Pricing | Start at $9.95 $4.48 (65% OFF) |
ChemiCloud Review
The company has servers in many places, including Singapore, the United States, the United Kingdom, Bucharest, Amsterdam, Bangalore, etc.
The company has become one of the most trusted shared hosting companies you can lay your hands on in a short time. The overall system is user-friendly, and the customer support is pretty good. Their features are standard for any shared hosting company, but a few things set them apart.
However, we would never pretend that everything with ChemiCloud is perfect. ChemiCloud is not spared from the universal problem that affects all other hosting companies, and virtually every shared hosting provider globally has unfavorable aspects.
For Whom is ChemiCloud?
ChemiCloud offers competitive pricing, and despite being harder to use, it is aimed at starters, starting professionals, smaller businesses, and also for large-scale websites. Although you pay smaller fees and the service includes e-mail addresses, many managed WordPress hosts don't.
ChemiCloud also offers reseller hosting for people that want to start their own hosting business and cloud servers for people that need more power.
Is ChemiCloud a Green Energy Web Hosting Provider?
The internet industry consumes enormous amounts of energy. The backbone of the internet is data centers that hold millions of large servers stacked on each other in racks, and they are powered up and running all day, every day.
ChemiCloud prides itself on being environmentally responsible, and since its founding, they have worked hard to keep its operations efficient and limit its impact on the environment.
ChemiCloud feels proud to say that they are virtually waste-free as a company, and thanks to its remote workforce, the company produces none of the waste from a typical office environment.
Chemicloud systems are designed around a remote workforce which is the greenest possible option for a company. They have no office or computer equipment to heat, cool, and light year-round. Perhaps even more importantly, none of their employees ever have to drive to work. Instead, most ChemiCloud employees work on their computers and in their homes, which is far more efficient than having them drive to a separate space and use additional computer equipment.
All the data centers the company work with have green initiatives to help offset their carbon footprint. ChemiCloud is constantly working to reduce its costs and impact by leveraging new technologies to lower power consumption.
Features of ChemiCloud: ChemiCloud Review
ChemiCloud offers some exciting features. Let's take a quick look at the most essential elements of the ChemiCloud web hosting service.
SSD Storage
If you are unaware, SSD storage is instrumental in speeding up your website and ensuring low server response time. ChemiCloud is one of those rarely shared hosting providers that offer SSD storage. In fact, you can get SSD storage for any web hosting plan you select.
Free Lifetime Domain
ChemiCloud will allow you to register a domain for free when you purchase a hosting plan. Unlike other hosting providers who will provide a free domain for the first year only, this company will renew the domain every year and never charge you a penny as long as you remain a customer. If you stop being a customer of their hosting service, you must pay for the domain or lose it.
Cloud Linux
ChemiCloud operates using the Cloud Linux operating system. This is ultra-secure and stable. Another benefit of Cloud Linux is that if one particular account uses too many system resources, the account will be caged so that the performance of other accounts is not impacted at any cost.
In the same way, if one account on a server is compromised by security threats or infections, it will be caged so that it doesn't compromise other accounts on the same server.
Distributed Data
ChemiCloud ensures that all the data on a server is distributed across several redundant servers. So, the data is never lost in the event of hardware failure. This ensures the absolute security of your data, irrespective of which server location you choose.
LiteSpeed Web Server
It is infrequent to find a web hosting company offering LiteSpeed webserver out-of-the-box. LiteSpeed is the latest technology in web servers, known for being extremely fast. I always prefer the LiteSpeed server or, at least, the OpenLiteSpeed server. The combination of SSD storage and LiteSpeed server with Cloudflare is all the magic you will ever need to get high-speed websites.
Free Cloudflare
Okay, Cloudflare is free anyway, but if you are to use it, you must do that manually. In the case of ChemiCloud, Cloudflare comes out of the box. You can enable it right from the cPanel without fiddling with DNS settings.
Daily Backups
You will get daily backups for free no matter which hosting plan you purchase with ChemiCloud. Most web hosting companies will charge you extra for backups. That's not the case here. You will get the option of free daily backups with all plans. However, the one-click backup restoration is dependent on the plan you purchase.
Inode counts
One of the most things to understand about inode usage is where it is stored. Inodes are adjacent to partition opening and store specific file information apart from the file name. For instance, all Linux directory files include an inode number and a filename so that users can easily retrieve all the metadata for a specific file by referring to the inode number.
For easier retrieval, the inode number and filenames have a separate link and index to the inode, and you can easily link the metadata denoting the file. Moreover, the different storage makes it possible for several file names to relate to a single node or a piece of data.
ChemiCloud provides the following on its shared hosting plans. 
Starter plan: 250k inodes
Pro plan: 350k inodes
Turbo plan: 500k inodes
-67%
$4.48 $9.95
45 Days Money-Back Guarantee
Powerful cloud VPS hosting with dedicated resources & easy scaling.
Other Top Features of ChemiCloud
While these above are the most important ones that you should be happy about, there are other features that you should know:
You will get a free SSL certificate through Let's Encrypt. If you want, you can purchase a premium SSL certificate as well.
You can complete a free website migration on the same day with any subscription.
Eight server locations are spread across the world. You can select any without fearing extra costs.
You will get reliable email services, and you don't have to worry about getting blacklisted. The company has partnered with MailChannels to offer highly reliable email services. Also, you can create unlimited email accounts with any plan you purchase.
You will get Imunify360 Malware Protection, Cloudflare Railgun, and Memcached, depending on your plan.
You can access the famous cPanel and Softaculous app installer with all web hosting plans.
You will also get access to a drag-and-drop website builder if you don't want to build your website using a CMS like WordPress or Joomla.
Things We Don't Like About ChemiCloud
We didn't like a few things about ChemiCloud, and we wish ChemiCloud had done something about those things to make itself a more favorable destination for web hosting. Here is what we didn't like about ChemiCloud:
Pay for Website Builder
Many web hosting companies will throw in a website builder free of cost. ChemiCloud is not going to do that. You have to pay for the website builder, and the builder is provided by Weebly.
All Long Term Plans
This sucks big time. Depending on your selected plan, you need to commit for at least one year or two years. There is no half-yearly, quarterly, or monthly plan available.
No Windows Plans
Chemicloud does not offer any Windows-based hosting plans, so if you need Windows hosting, you'll have to look elsewhere.
About Pricing
Web hosting companies usually offer a low introductory price and charge more than double during renewal. ChemiCloud follows the same rule.
What's disturbing is that even the introductory prices are pretty high compared to many popular options like HostGator, IONOS, FastComet, etc.
Activate Offer
ChemiCloud Hosting Solutions:
If you're unhappy within your first 45 days with ChemiCloud, they will refund your money.
ChemiCloud Customer Support


The customer support of ChemiCloud is excellent. Their 24×7 chat support staff are courteous, well-behaved, and answer questions correctly. They don't sound to be mechanical. We need to accept that.
You won't have to wait for long when you contact ChemiCloud support. The company has always committed to fast support. When you contact them, you can rest assured that your issue will be resolved promptly.
It doesn't matter what time you need help. You can talk with a support agent at any time.

ChemiCloud Review
The chat support is strong enough to handle most of your technical queries. They also have other support channels, including emails, tickets, and phone support. Usually, you don't have to resort to those different channels.
Knowledge Base & Blogs
ChemiCloud also has a Knowledge base and blogs for your help and guides on the products and services. In the ChemiCloud knowledge base section, you will find detailed documentation from beginning to end.
ChemiCloud has proper guides for managing Domains and DNS, Hosting accounts, CMS Applications, Emails, and more.
In the blog section, you will find the latest product and services tutorials, ChemiCloud hosting sales and discounts offer blog posts, Marketing strategy articles, and more.
Chemicoud Server Locations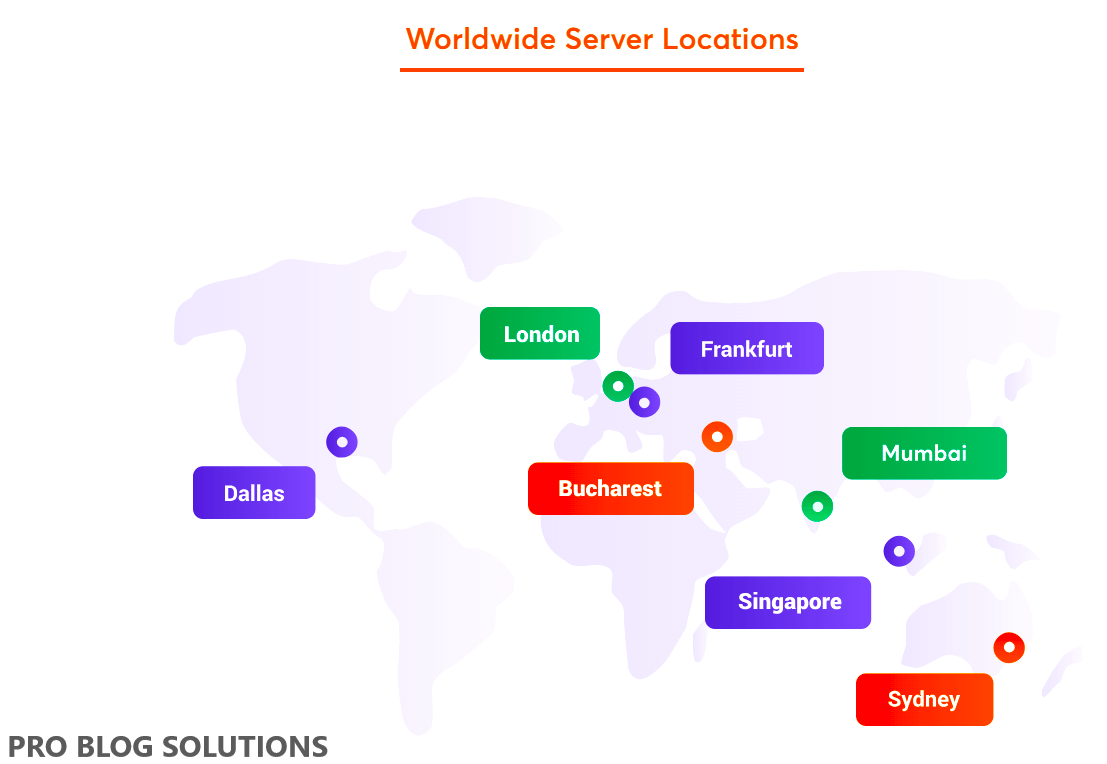 Chemicloud has data centers at many different locations in the world. So that you can choose to host as close as possible to your visitors, and it helps to load your website faster.
Dallas, United States
London, United Kingdom
Sydney, Australia
Toronto, Canada
Frankfurt, Germany
Bucharest, Romania
Tokyo, Japan
Singapore, Singapore
Mumbai, India
I tested all server locations' speed tests via their respective country using Windows RDP. The table below shows you can check the performance of download, upload, and ping.
| Location | Download | Upload | Ping |
| --- | --- | --- | --- |
| Atlanta, United States | 33.35 Mbps | 30.64 Mbps | 315.26 ms |
| Dallas, United States | 37.79 Mbps | 24.05 Mbps | 298.60 ms |
| Frankfurt, Germany | 17.66 Mbps | 27.25 Mbps | 140.80 ms |
| Fremont, United States | 26.87 Mbps | 35.26 Mbps | 295.10 ms |
| London, United Kingdom | 76.79 Mbps | 31.40 Mbps | 122.56 ms |
| Mumbai, India | 123.61 Mbps | 82.91 Mbps | 45.00 ms |
| Newark, United States | 39.38 Mbps | 24.86 Mbps | 335.38 ms |
| Singapore, Singapore | 106.54 Mbps | 60.98 Mbps | 60.42 ms |
| Sydney, Australia | 37.03 Mbps | 33.26 Mbps | 269.70 ms |
| Tokyo, Japan | 144.40 Mbps | 34.54 Mbps | 130.74 ms |
| Toronto, Canada | 42.18 Mbps | 60.64 Mbps | 207.30 ms |
ChemiCloud Review 2023
Free Website Migrations from Any Host
The hassle-free way to migrate your website: Migrating your site with ChemiCloud is easier than you think. Save time and money by using ChemiCloud's free and easy migration service. Kick back with a cold one and let them do the work. It will take less than an hour without any interruption.


You have to log in at the top of the homepage and click on Support in the left navigation panel. Then Click Submit Ticket. After that, provide them with your details, and that's it. Your site will be migrated ASAP.
Excellent Uptime Performance
We tracked our website availability hosted with ChemiCloud. The uptime score of our website hosted with ChemiCloud is still at 100% without any downtime annoyance because the site availability is their top priority, and they ensure they can offer the highest possible uptime.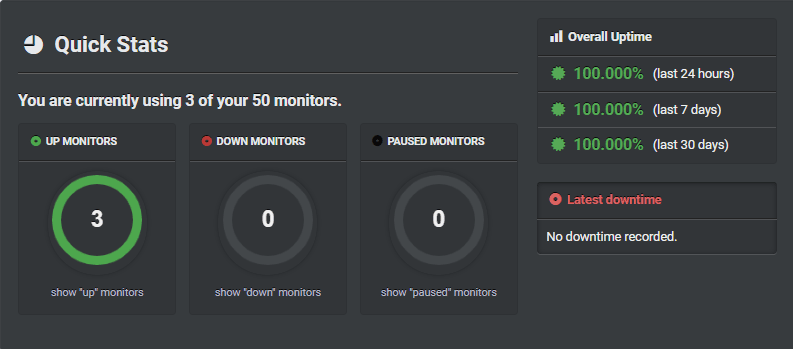 Besides, the high reliability is CloudLinux OS, which is responsible for the server allocation with more stability. We can feel like a virtual server than a shared environment, and yes, our accounts will be isolated from other users.
You know about the cloud type that keeps the data safe and distributes them across redundant servers to protect against potential failures. Hence, it is more likely for them to keep our sites available. You may count on them for reliability.
Load Handling Test
Server load time is most important for your website because website speed depends on server load time. And your website ranks in the search engines depending on your website's loading speed.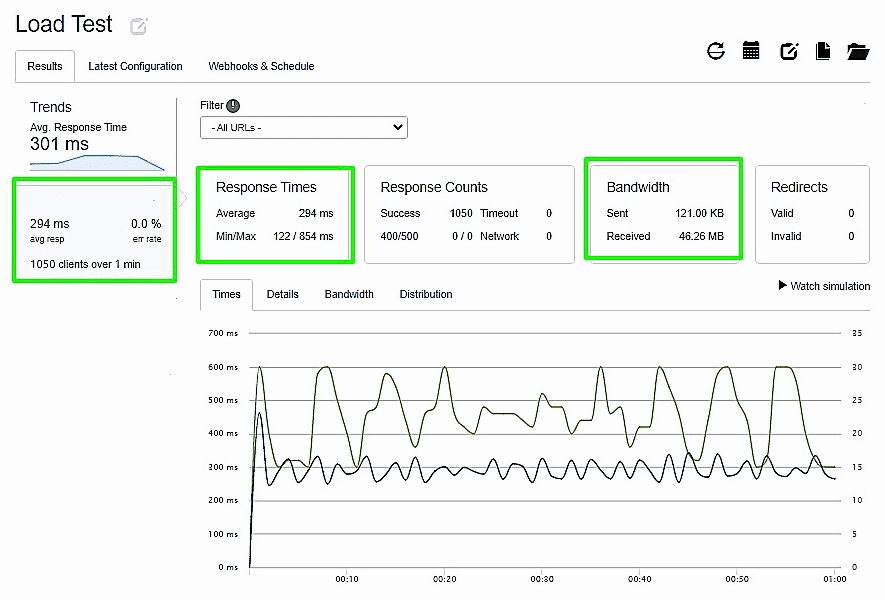 When you buy any affordable hosting claimed, their uptime is 99.9%, but the actual scenario differs, and the server goes down after some time. So you must choose the best load-handling hosting. I checked the ChemiCloud load handling ability by my website, which is hosted on that server.
I test the load handle test on my website without any modification. That website has a default setting with a Generatepress premium theme.
ChemiCloud Ease Of Use
Every web hosting provider needs to provide easy to use interface to their user, and Chemicloud has a super easy-to-use website builder which is 100% beginner friendly by using Chemicloud's website builder; anyone can make a website just by doing drag and dropping. Chemicloud made this especially for beginners who don't know but want to create stunning websites.
From Signup to choosing a template and customizing it with added drag and drop for ease of use to publishing a website in a matter of minutes, the website builder does it all for you. You can get the website up and running in no time.
Along with everything, you will get a Softaculous app installer that helps you install hundreds of software and apps like WordPress, Joomla, and Drupal, making it super easy for everyone.
ChemiCloud is partnered with MailChannels, an industry leader in cybersecurity, just to provide secure and reliable email service for its customers. So that you don't have to worry about email blacklisting ever.
Hosting Services Offered By ChemiCloud
ChemiCloud offers a wide range of hosting services that perfectly fit Small Businesses to Enterprises.
ChemiCloud Shared Hosting
Shared hosting is a type of web hosting in which multiple users and websites share the resources of a single web server. 
Shared web hosting is the most affordable and standard option for hosting because it allows multiple websites to use the resources of a single server. This is the most accessible and affordable way to start and grow online. Here are the complete pricing & plan details.
STARTER
$4.48/month
1 Website
20 GB SSD Disk Space
Unlimited Bandwidth
Free Domain Included
10 Days Backups
Free SSL Certificate
PRO
$5.23/month
Unlimited Websites
30 GB SSD Disk Space
Unlimited Bandwidth
Free Website Migrations
20 Days Backups
Free SSL Certificate
TURBO
$6.98/month
Unlimited Websites
40 GB SSD Disk Space
Free Domain Included
Free Website Migrations
30 Days Backups
Free SSL Certificate
For beginners and smaller sites, shared hosting is probably just right. For those who need more power, VPS is likely a better option.
WordPress Hosting
WordPress hosting is a type of web hosting that offers different features and options than regular web hosting. WordPress hosting will help you get your WordPress site up and running more quickly and efficiently than other web hosting plans.
It is a secure, reliable, and quick way of boosting the WordPress website. With WordPress hosting, users get one-click installation, daily backups, WordPress staging, email services, free SSL Certificates, and LiteSpeed Cache.
Whether WordPress powers your blog, web store, or company website, ChemiCloud WordPress hosting is fully optimized for top speed and reliability.

ChemiCloud Review
This hosting offers robust security, unmatched speed, and superfast WordPress Launch. 
STARTER
$5.48/month
1 Website
20 GB SSD Disk Space
Unlimited Bandwidth
Free Domain Included
10 Days Backups
Free SSL Certificate
PRO
$6.38/month
Unlimited Websites
30 GB SSD Disk Space
Unlimited Bandwidth
Free Website Migrations
20 Days Backups
Free SSL Certificate
TURBO
$8.38/month
Unlimited Websites
40 GB SSD Disk Space
Free Domain Included
Free Website Migrations
30 Days Backups
Free SSL Certificate
ChemiCloud's WordPress hosting plans offer several attractive features, such as enterprise-grade SSD storage, advanced firewall protection, 1-click WordPress installs, and a free Cloudflare CDN to keep your site fast and efficient.
Reseller Hosting
Reseller Hosting is perfect for earning cash and managing multiple websites efficiently using WHM. It lets you launch your very own hosting business or your customers. 
Easily launch your own hosting business or host your own customers. Get free billing software, a domain reseller account, hassle-free migration, and more.

ChemiCloud Review
Reseller Hosting is incredible because of its various attributes like Private Nameservers, Free Billing Automation, totally white-labeled, fast SSD storage, and Reliable Email Services.
It is super easy to set up and integrate, and what makes it even better is the bulk discounts and customizable pricing. 
KICKSTART
$22.46/month
60 GB SSD Disk Space
30 cPanel Accounts
3 TB Bandwidth
30 Days Backups
Free Malware Removal
GROW
$29.96/month
90 GB SSD Disk Space
60 cPanel Accounts
6 TB Bandwidth
Free Blesta
Free Malware Removal
EXPAND
$41.21/month
140 GB SSD Disk Space
80 cPanel Accounts
9 TB Bandwidth
30 Days Backups
Free Malware Removal
It's fast and easy to start reselling because ChemiCloud provides the high-speed cloud infrastructure and the tools you need to get started—all backed by our 24/7 award-winning support. Just choose your hosting package, install WHMCS or Blesta (depending on your plan) with one 1-click, input some basic configuration, and you can begin providing service.
Cloud VPS Hosting
Cloud VPS Hosting is a completely managed and robust cloud VPS hosting with dedicated resources to efficiently scale business needs. It guarantees an uptime of 99.99 percent.
Get a free cPanel license, LiteSpeed for top speed, and hassle-free migration. All backed up by ChemiCloud's full management.

ChemiCloud Review
With the solution, users get dedicated IP, robust hardware, a free SSL Certificate, MailChannel Outbound Filtering, and a free cPanel license.
With Cloud Hosting, users get dedicated resources like CPU and RAM. It is super easy to scale and can be upgraded anytime you want.
CVPS 1
$59.96/month
2 CPU
4GB RAM
80GB SSD
4 TB Bandwidth
Dedicated IP Address
Free Remote Backups
CVPS 2
$89.96/month
4 CPU
8GB RAM
160GB SSD
5 TB Bandwidth
Dedicated IP Address
Paid Remote Backups
CVPS 3
$149.96/month
6 CPU
16GB RAM
320GB SSD
6 TB Bandwidth
Dedicated IP Address
Paid Remote Backups
Every VPS hosting plan comes with a free cPanel Solo license that allows you to manage your site with the most popular and influential control panel. Your website will be assigned a unique IP address. Your dedicated IP address won't be shared with any other domain name.
Chemicloud Refund Policy
On Chemicloud, you will get 45 Days Money-Back Guarantee. This is the best to test their services. If you want to try Chemicloud hosting, you can buy and test it for your requirements. If you don't like the service, you can request a refund within 45 days, and you will get your money back without any questions.
However, it applies only to the hosting plan, not to any other products like domain name, SSL, or any addon you bought with the hosting plan.
Chemicloud Security
If you own a website, you must take care of the security of the website. These days number of cyber attacks is increasing if your website is hacked, you will lose all your website ranking website data and your customer's trust too. This is where ChemiCloud proves to be a savior with its impressive security features.
2FA Authentication: Two-factor authentication adds an extra security layer to your hosting account. You can set up 2FA using apps like Google Authenticator, Microsoft Authenticator, and any other 2FA application.
Account Isolation: Chemicloud shared hosting servers use CageFS. This virtual filesystem isolates users' data and processes in a CloudLinux-dedicated virtual environment.
Advanced Firewall: ChemiCloud uses Immunify360, which stops cyber attacks before they even happen. Immunify360 uses a multilayer approach to protect against malicious attacks and abnormal behavior, including distributed brute-force attacks.
Proactive Defense: Checmicloud's unique Proactive Defense technology detects and blocks malicious execution flow in runtime. It analyzes the PHP script behavior and stops it before it can harm your website.
24/7 Proactive Monitoring: ChemiCloud team constantly monitors your server and network to provide maximum protection against online threats and attacks.
ChemiCloud Pros: ChemiCloud Review
Swift Speeds: Because ChemiCloud uses the powerful LiteSpeed servers, you can experience lightning-fast load speeds. 
Excellent Load Handling: With no HTTP failures and a shockingly low average response time, even without tuning the cache plugin, ChemiCloud efficiently handled the load. 
Multiple Data Centres Across Globe: ChemiCloud has its data centers set up at 14+ locations, including the United States, Australia, Europe, and Asia.
Free Domain for Life: If you register/transfer a domain to ChemiCloud, you can use it for free until your hosting account remains active. 
All-Round Website Security: You get various options to enhance your site's security, like Free SSL, 2FA, IP Blocker, SSH Access, Malware Protection, Imunify360, Firewall, Account Isolation, etc. 
Excellent Customer Support: ChemiCloud has one of the best support teams. You get instant and knowledgeable replies to all your queries. 
45 days Refund Policy: You get a generous 45-day refund policy, which is excellent if you want to test ChemiCloud hosting and analyze if it suits your needs. If you don't like it, you can get all your money back!
Free Migrations: You can migrate 50 cPanel websites or 10 non-cPanel websites with ChemiCloud for free, which is quite a lot! No other web host is providing as many free migrations right now. 
Impressive Developer Tools: If you are a developer, you would be happy to find support for a lot of software like PHP 8.1, NodeJS, Python, Perl, Bash, Laravel, SSH, SFTP Access, etc.
ChemiCloud Cons: ChemiCloud Review
The Best Plan is for 3 Years: The maximum discount can be availed on a 3-year commitment. The discount gets reduced on 1-year pricing.
Limited Storage: On the Shared Hosting plans of ChemiCloud, you get an SSD storage of 15 to 35 GB, which is quite limited but sufficient for a WordPress website. 
No Temporary Domain: On ChemiCloud, you do not get a temporary domain or a Preview URL to test the appearance of your website without connecting your domain name. 
No Malware Protection on Lowest Plan: The Starter Shared Hosting plan of ChemiCloud does not come with a malware protection feature, which might be a security risk for your website.
ChemiCloud Web Hosting
You'll get a free domain name, along with the best hosting and customer service.
The easiest and most affordable way to start and grow your website.
FAQs About ChemiCloud Review of 2023:
What makes ChemiCloud exceptionally incredible?

The free lifetime domain name and dozens of free website migrations make ChemiCloud an exceptional hosting service.

Does ChemiCloud have a money-back period?

Yes, it offers a 45-day money-back guarantee to its customers. So, you can test it out for a complete You will have 45 days and then decide if you need it. 

What are the ChemiCloud hosting packages?

ChemiCloud offers four different hosting services: Shared Hosting, WordPress Hosting, Reseller Hosting, and Cloud VPS Hosting. 

Is ChemiCloud a green energy web hosting provider?

ChemiCloud prides itself on being environmentally responsible, and since its founding, the company has worked hard to keep its operations efficient and limit its impact on the environment.

What are ChemiCloud MailChannels?

MailChannels is a reliable email delivery platform, and ChemiCloud has partnered with them so that your email will always land in your customer's inbox.
ChemiCloud Hosting Review
ChemiCloud is the cheap and best cloud web hosting for small businesses and newbie bloggers.
Reliability & infrastructure
9
Positive
Reliable cloud infrastructure.
Free CDN service with Cloudflare.
Multiple data centers to choose from.
MailChannels email service.
Free domain for life.
Automated backups and restores.
45-day money-back guarantee.
High 99.99% uptime guarantee.
Negatives
A new company, hence the trust level is low.
Advanced firewall protection is unavailable for the "Starter" plan.
Memcached and CloudFlare Railgun are only seen in the "Turbo" option.
Significant price hikes on renewal.
Final Words on ChemiCloud Review 2023:
So, do we recommend ChemiCloud? The answer is YES. You will get blazing-fast websites when you are using their hosting platform. This is made possible by SSD drives, LiteSpeed web servers, and other modern and cutting-edge technologies that you won't usually find in competing shared hosting companies.
Yes, there is a bit of concern when it comes to the overall existence of the company. It has been in the market for a little over six years. However, that shouldn't impede your decision to go for this company. Every hosting company started at some point, and they have gained experience over the years.
ChemiCloud will also grow over time. The company's overall technical offerings and the customer support department are top-notch. The bright side of working with a relatively new company is that they will strive to be the finest in the market that is overwhelmed by the competition. That will keep them motivated to provide the best possible services.
So, yes, we are sure you won't regret your decision. Go for ChemiCloud if you have enough money to commit to a long-term plan.
ChemiCloud Web Hosting
You'll get a free domain name, along with the best hosting and customer service.
The easiest and most affordable way to start and grow your website.