Building a beautiful website is everybody's dream. Whether you are a website developer or just a beginner, a wide range of themes available on WordPress will make the work much easier for you. So that's why today we are here with two popular themes comparisons with Generatepress vs Genesis review.
Overview of the GeneratePress vs Genesis:
Genesis overview:
One of the most well-known WordPress themes is Genesis. The theme has generated a lot of attention because of the dedicated SEO capabilities it offers. Studiopress created the Genesis theme, popularising the parent and child theme concept in WordPress.
GeneratePress overview:
GeneratePress is currently increasing in popularity. It's a WordPress freemium theme. GeneratePress takes a basic style comparable to Genesis and provides good customization choices in the pro edition.
GeneratePress and Genesis are two of the most unique themes for WordPress websites. Both themes' performance, designs, and layouts are outstanding, but which is better? We think everyone wants to know, so we are here with Generatepress vs Genesis comparison.
GeneratePress vs Genesis Features Quick Look
---
GeneratePress vs Genesis:
We are comparing 2 fantastic premium themes with many development options for newbie users and coders.
GeneratePress is a multi-purpose WP theme. Genesis Framework is the backbone of StudioPress child themes. The Framework ships with a free Genesis Sample theme that you can customize with the WordPress live customizer tool.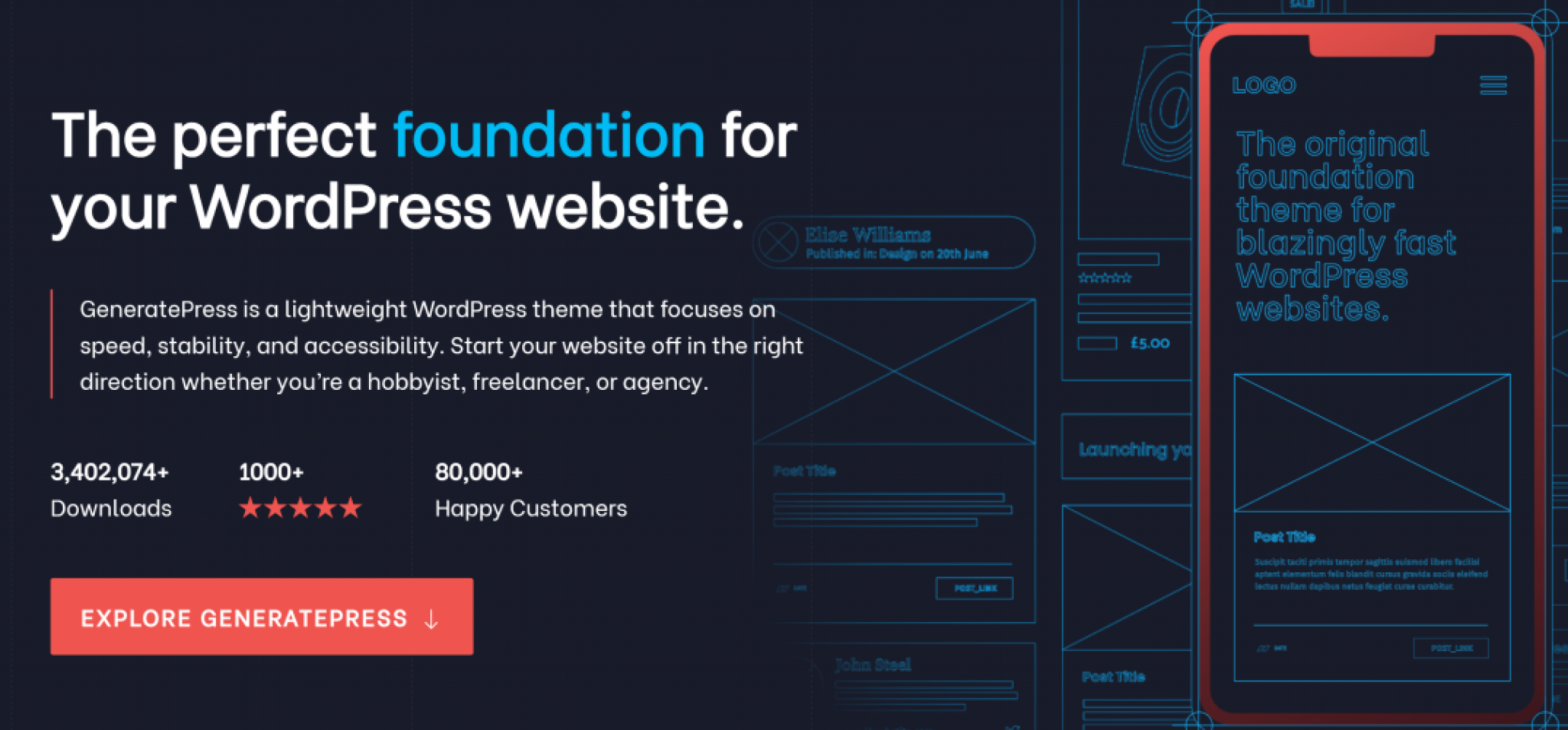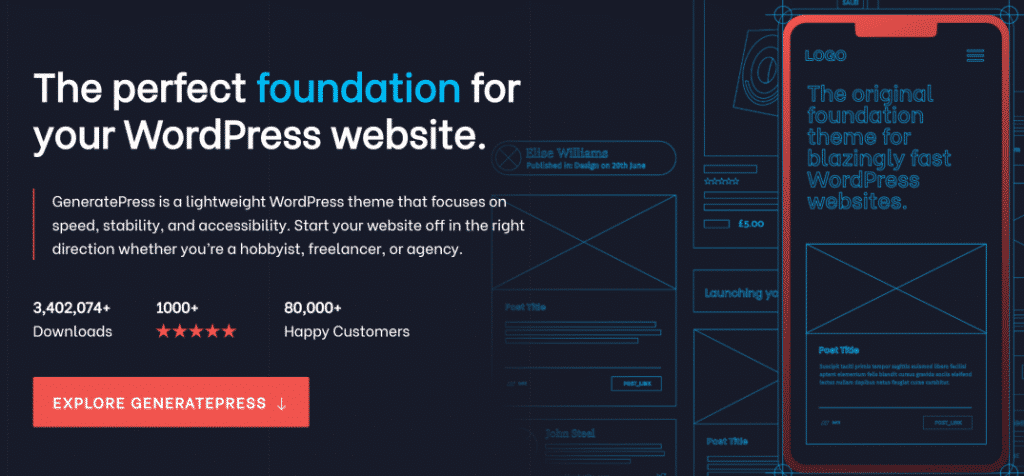 GeneratePress is an excellent multipurpose theme that significantly focuses on people's speed and usability. Whether your website is related to blogs, e-commerce, or even an online magazine, this theme has a lightweight foundation for handling any project.
"GeneratePress got popular because of the owner's quality of code."

GeneratePress vs Genesis
GeneratePress came into the market around 6 years back to offer an easy and effective theme for the WordPress website. Many themes were already in competition; GeneratePress became one of the most stable, reliable, and well-supported themes.
Use GeneratePress if:
You don't want to pay for anything.
You're a newbie or non-coder and love to DIY.
You're a low-grade/limited developer just trying to finish sites quickly.
You like being in a community of newbies and page builders.
Since its launch, over 5,011,655+ downloads, 1300+ 5-stars, and 500,000+ active websites have been launched. So, imagine how good it is and why so many people adore this theme.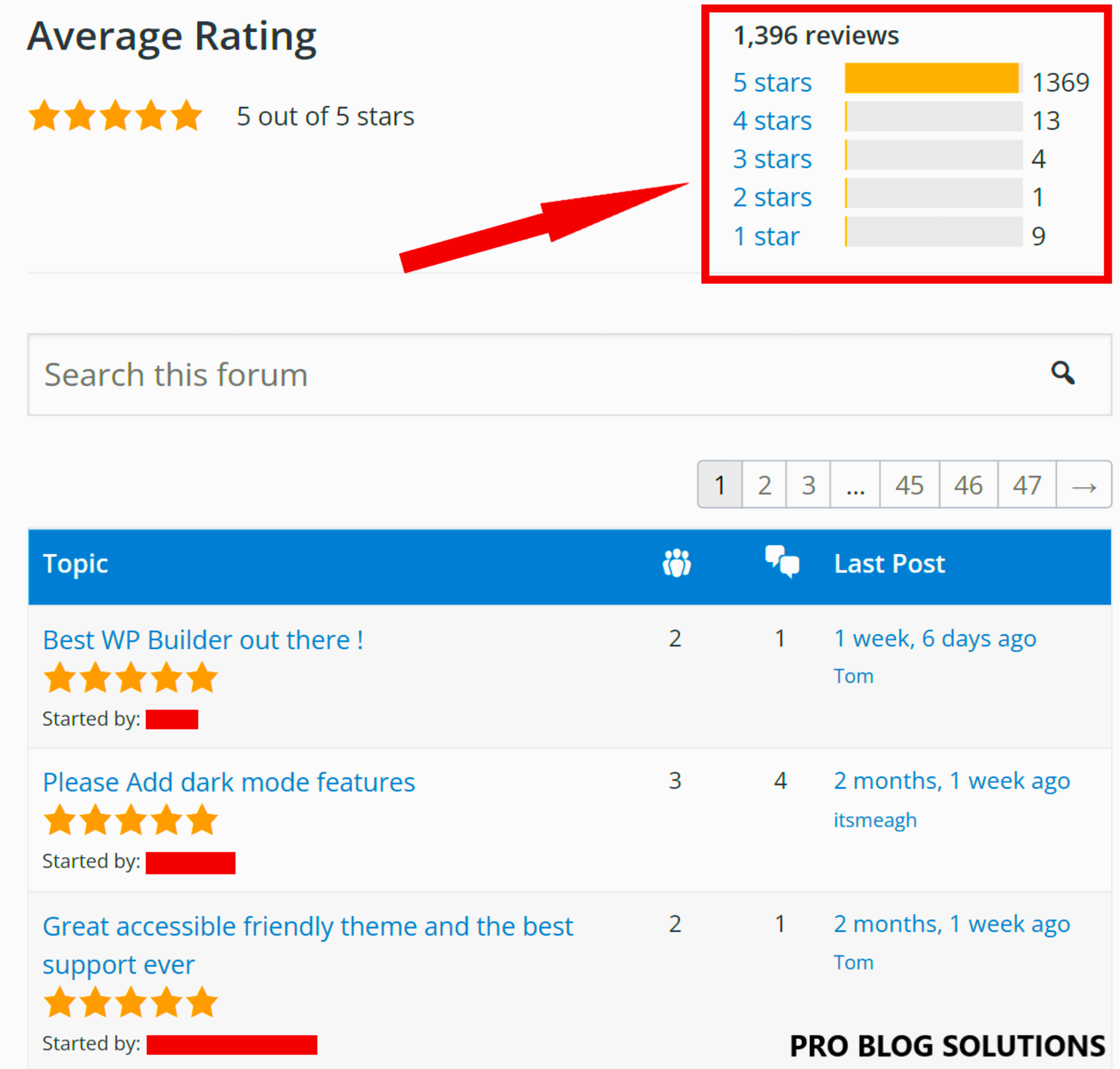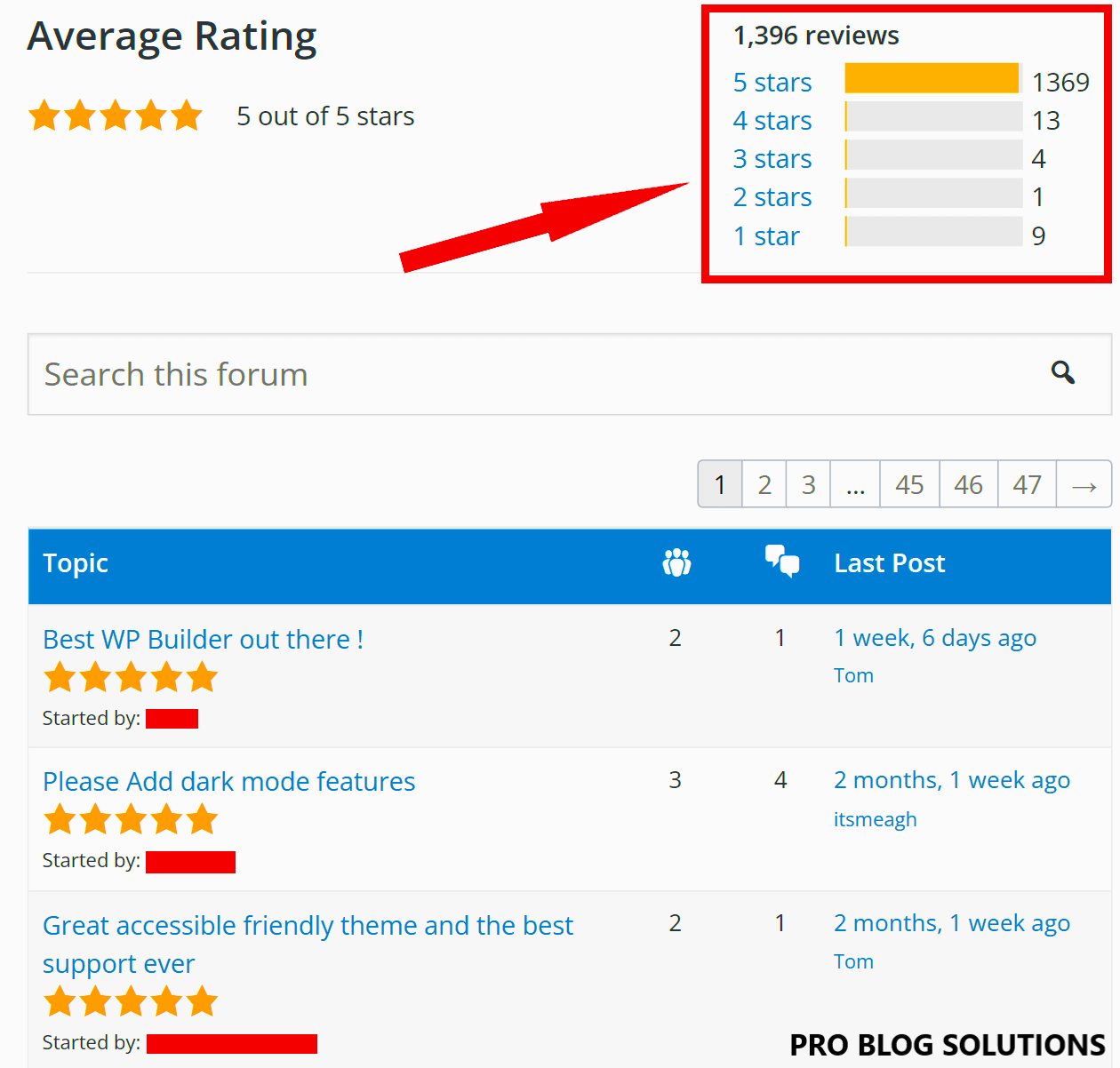 GeneratePress quickly became a fan favorite, especially among newbies not paying for a premium theme. With free page builders, you can combine them with GeneratePress to create any look you want.
+ Free & Premium
+ Fast
+ Incredible support and community of newbies
+ Well-updated with the latest trends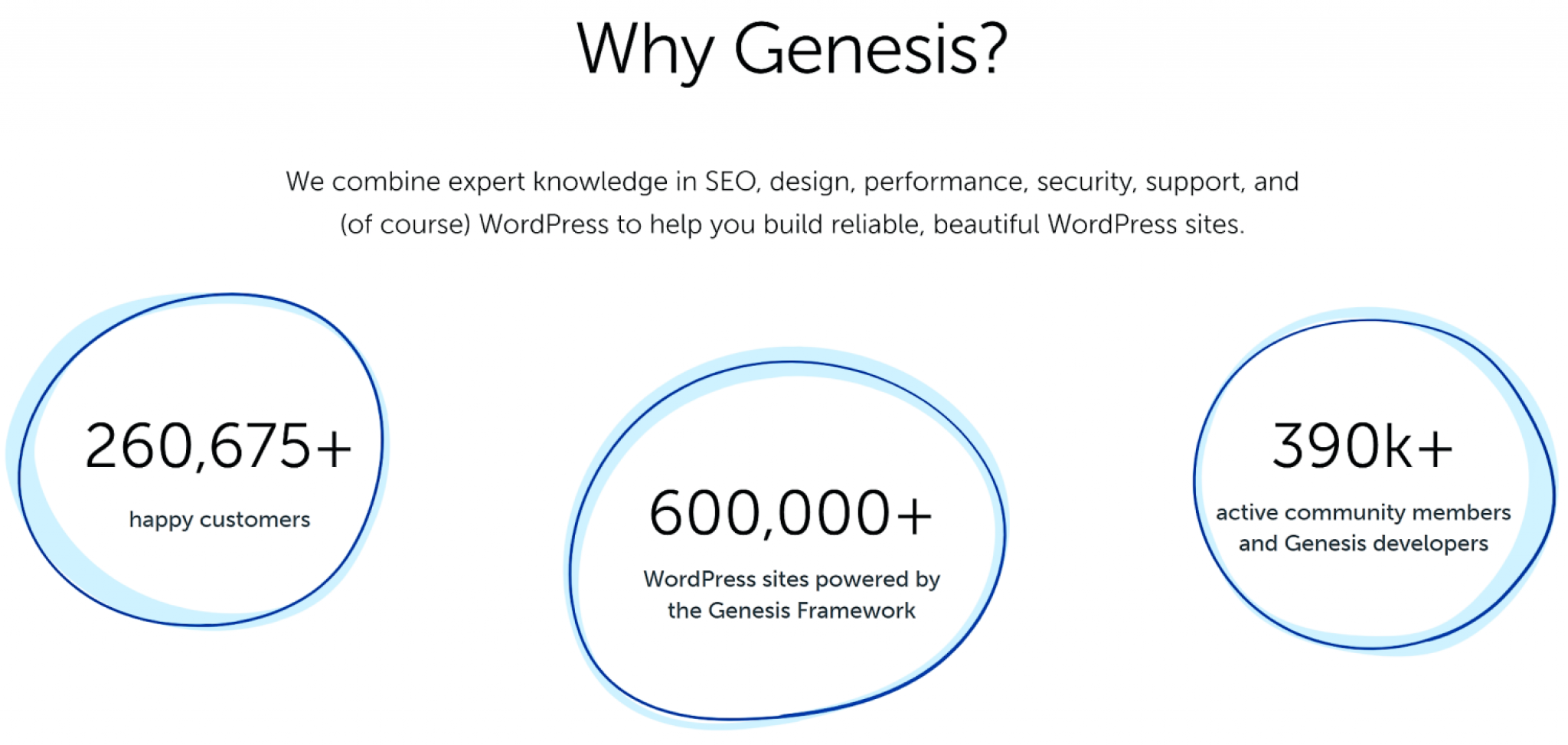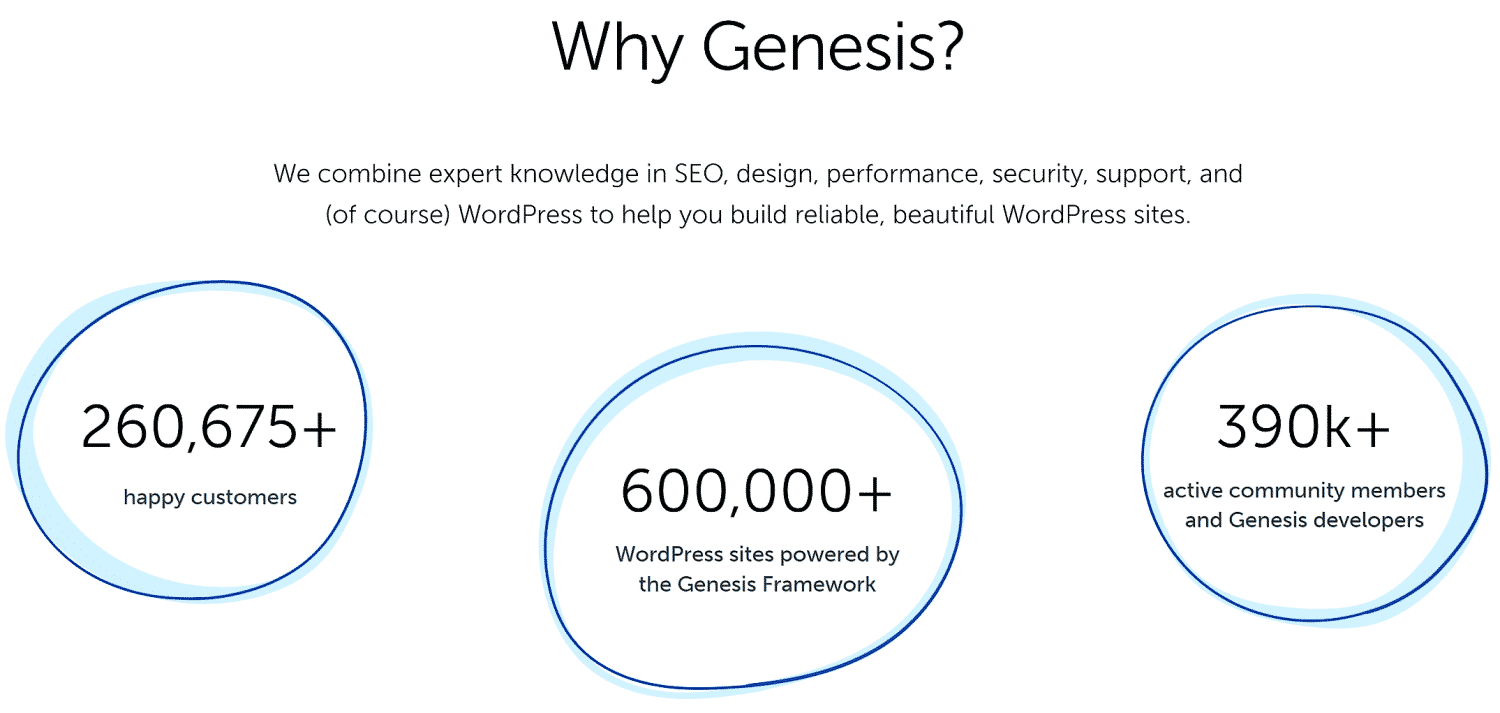 Now, let's see what Genesis is all about. Genesis theme is one of the not-so-popular WordPress themes that tech-savvy people adore. Why? There are many reasons for this, but the most important is that it displays content as perfectly as possible. No matter what is the size of your website.
The Genesis theme is not free, but you can use it on as many websites as possible once you pay. This is another best thing that makes this theme an excellent WordPress-responsive item. As we look at the background, Genesis was first introduced in 2010. After many tests and checks, they brought it to the market to benefit WordPress users.
Use Genesis if:
You don't mind paying $50+ for the framework.
You're an experienced programmer who can code things from scratch, OR you don't mind paying some other dollars for a child theme.
You're building super professional, high-end websites.
You like being in a community of experienced developers and programmers.
Today, many people go to Genesis to set up an elegant and classy website with a responsive design. Wondering why it is so good? Let's have a look at the features.
Genesis has the most incredible community of respected and senior-level developers. If you want great code and work at the level of the largest companies, Genesis is for you.
+ Well-coded
+ Fast
+ Polished child themes
+ Many 3rd-party plugins
+ Big community of experienced users/developers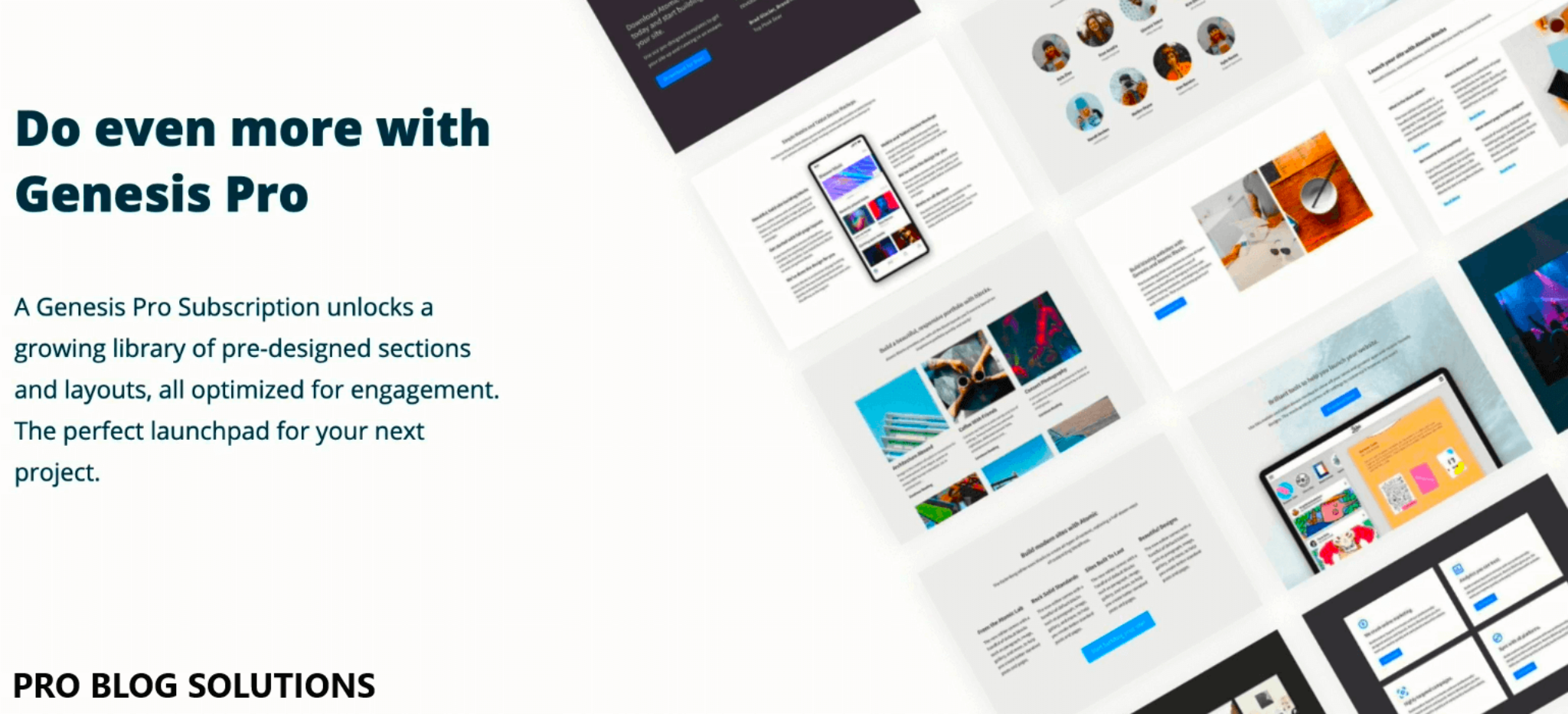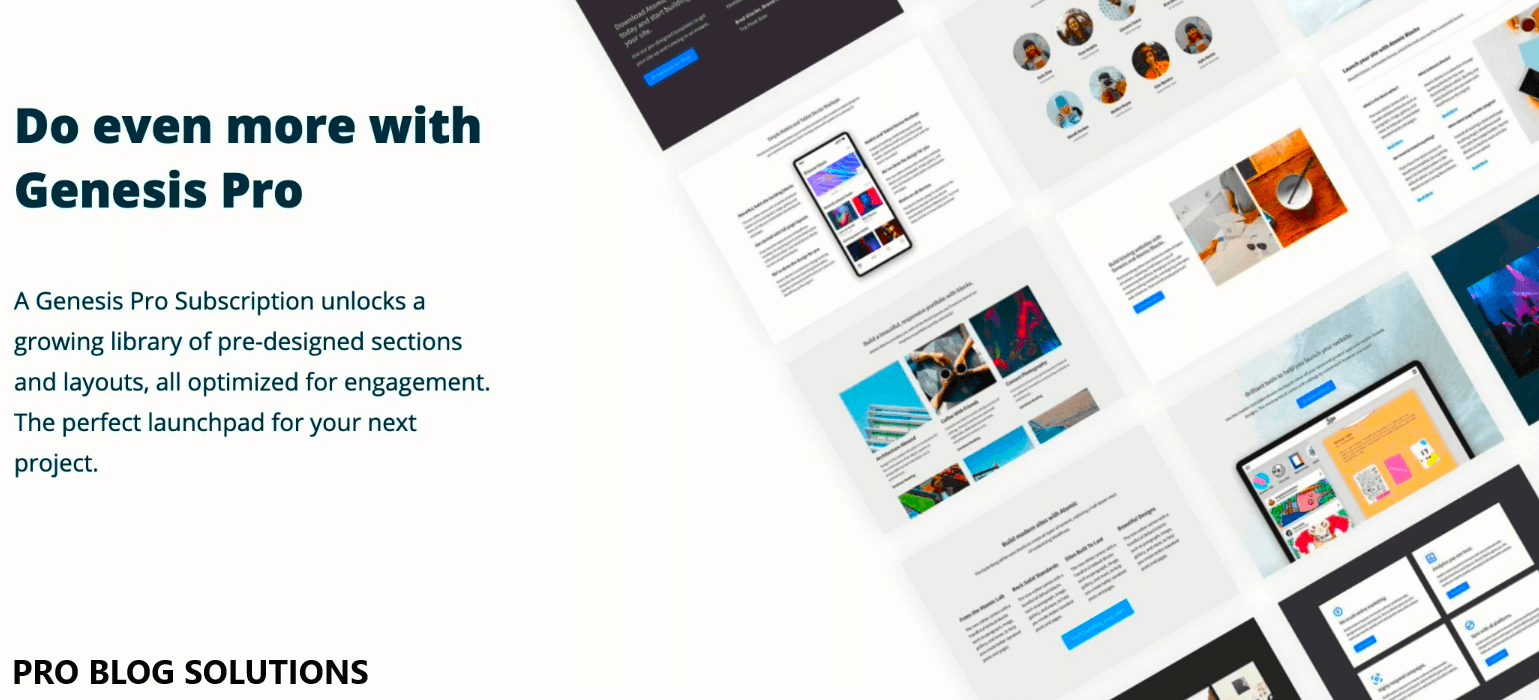 Theme Options:
The ultimate add-on options and editing functions for managing your site with just a few clicks.
Custom Page Templates:
Pre-made templates library for making your website more attractive within seconds.
Theme Customizer:
While using a customizer, there are dozens of theme settings, content, and color change options with a real-time preview system.
Content Widgets:
It is developed as an editable feature post, page, and user profile widget that best fits your WordPress site.
Customizable Header:
Easy-to-use editing section for setting up a header logo containing text-based options.
Mobile Responsive:
The whole theme was developed considering mobile responsiveness. It will optimize your site for all devices and screen mobiles.
You can also enjoy all the great benefits listed below with Genesis Pro:
Genesis & premium themes: Get access and enjoy and support for Genesis Framework and all 10 StudioPress-made premium child themes.
Build better sites faster: You will get access to the Genesis Pro plugin, which delivers new site-building superpowers for creating beautiful websites quickly.
Use on unlimited sites: Use Genesis, its premium themes, and the Genesis Pro plugin on as many sites as you'd like, even wherever your host is.
Optimized blocks & layouts: You will access a library of professionally designed and fully customizable blocks, content sections, and full-page layouts.
More control with blocks: Equip content creators with only the blocks approved for their user role to help make sure the beautiful site you build stays beautiful.
[quick_offer id="16057″]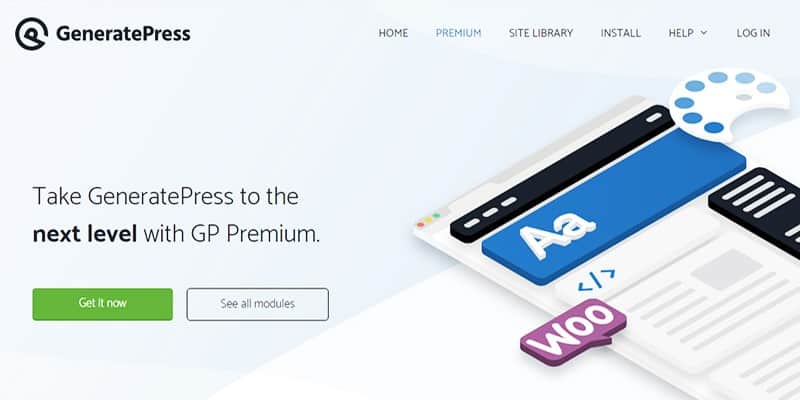 As we discussed already, GeneratePress is a freemium WordPress theme. So, you can use it for free or the premium version.
The free version alone has many features, such as modifying the header logo, primary navigation, sidebars, containers, footers, and custom CSS using live customizer.
But with the paid version, features turn into a never-ending system. It enables all the customization functions of the website.
Here are some popular GP Premium modules:
Site Library:
You can import demo sites in 3 clicks, giving you a perfect design for your next project.
Colors:
Easily can manage color schemes for any aspect of the theme and website.
Typography:
It integrates thousands of Google fonts and swipes, font sizing, and font-weight functionality for desktops, tablets, and mobile readers.
Menu Plus:
Sticky menu functionality (fade, slide, or no transition), menu logo, and slide-out menu sections.
Page Header:
Add a basic logo image or a complex content page header with full screen, parallax, and other fresh options in seconds.
Blog:
Display blog posts in columns, grid-style, or masonry. Post feature image size, alignment, and much more.
Backgrounds:
Control the background image to various areas of other sites.
Spacing:
Easy control system to maintain proper website header, content, widgets, menu items, sidebar width, etc.
Secondary Navigation:
It allows you to add secondary navigation with similar options as your primary navigation can do.
Copyright:
You can add, delete and edit copyright messages at the bottom of your website without coding.
WooCommerce:
WooCommerce store integration has new typography, color, layout, and premium options.
Sections:
The section is used to divide website pages and posts into sections.
Disable Elements:
Don't like any part of the site, such as the header, navigation, content title, and footer, and quickly remove disabling elements.
Hooks:
With the help of Hooks, you can add new layout content throughout various areas in the theme.
Import Export:
Easily export and import your settings from one WordPress site to another within a minute.
GeneratePress natively supports the Gutenberg editor, and to increase your accessibility, GeneratePress offers a block editor addon for free.
GeneratePress: Compatibility at its Core
Want to use your favorite plugin or page builder? No problem. GeneratePress is built to the highest coding standards to ensure it plays nicely with all top-rated plugins straight out of the gate.
Genesis Framework: Get Great Benefits With Genesis Pro
Access a library of professionally designed & fully customizable blocks, content sections, and full-page layouts. Get started with 20+ full-page layouts for everything, or make your own to share with others.
It's important to note that speeds can vary depending on your site's setup, host, and other factors. I've gauged the consensus and mentioned the average loading speed that users report.
GeneratePress Speed Index: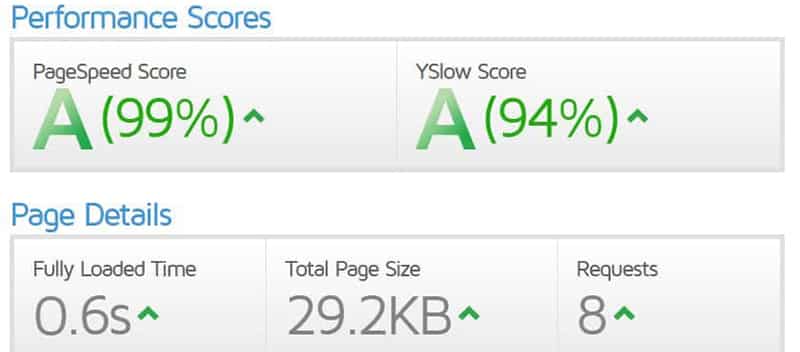 94%, Having trouble achieving those elusive page speed scores? At just 29.2kb page size, 8 HTTP requests, and zero dependencies, the free theme provides the perfect foundation to help your site hit 100%.
GeneratePress tends to load fast, typically under 1.5 seconds, regardless of what type of site you're running.
Even if you have a graphics-heavy website with Elementor enabled, your site should load in around 2.5 seconds.
If speed is your top priority, GeneratePress is suitable for you.
Genesis Speed Index: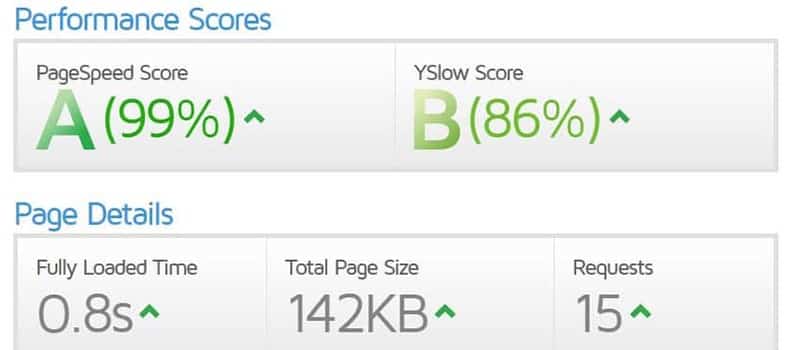 86%, Build better sites faster with powerful site-building tools for WordPress with Genesis framework.
Genesis is also a fast-loading theme, but a few additional requests take extra loading time.
I'm a fan of page builders. I use page builders a lot for designing my websites. Do you also use page builders?
It's crucial to check the compatibility of your page builder and theme so that both can align easily without any conflict. Some WordPress themes align easily with page builders, but some don't.
Since many people use page builders, I compared GeneratePress and Genesis's themes based on the compatibility of the page builder.
| Feature | GeneratePress | Genesis |
| --- | --- | --- |
| Price | Freemium (free version, premium version) | Paid (multiple pricing plans) |
| Features | SEO settings, custom header and footer, child theme framework, etc. | Flexible, it can be used for a wide variety of websites |
| Design | Clean, minimalist | More complex, and requires some technical knowledge |
| Ease of use | Easy to use, even for beginners | More complex and requires some technical knowledge |
| Performance | Fast and lightweight | Fast and lightweight |
| SEO | SEO-friendly | SEO-friendly |
GeneratePress vs Genesis
GeneratePress Compatibility: GeneratePress vs Genesis
GeneratePress is compatible with major page builders such as Elementor, Beaver Builder, Thrive Architect, and many more.
I haven't had a single compatibility issue with GeneratePress and Elementor till now. Also, almost every page builder officially included GeneratePress on their compatible themes list.
Genesis Compatibility: GeneratePress vs Genesis
On the other hand, Genesis is not compatible with all page builders. Even many page builder users faced compatibility issues with the Genesis theme.
If you know how to code, this wouldn't be a problem for you since you can design your website using coding.

GeneratePress Vs Genesis
But if you're like me and sorely depend upon page builders to design your website, then Genesis won't be an ideal option for you. Overall, GeneratePress is way more compatible with page builders than Genesis.
For first-timers, the only thing that can convince people to go for a theme is understanding how great its features are. So, let's focus on how good GeneratePress is.
Site Library
You are out of creativity and need inspiration to bring goodness to the website. At GeneratePress, you can find an unlimited variety of high-quality ready-made designs. The best part is you can install them in just one click. Be it for blogs, shop designs, WooCommerce, or even something requiring minimal designs, its site library offers many options.
Content Options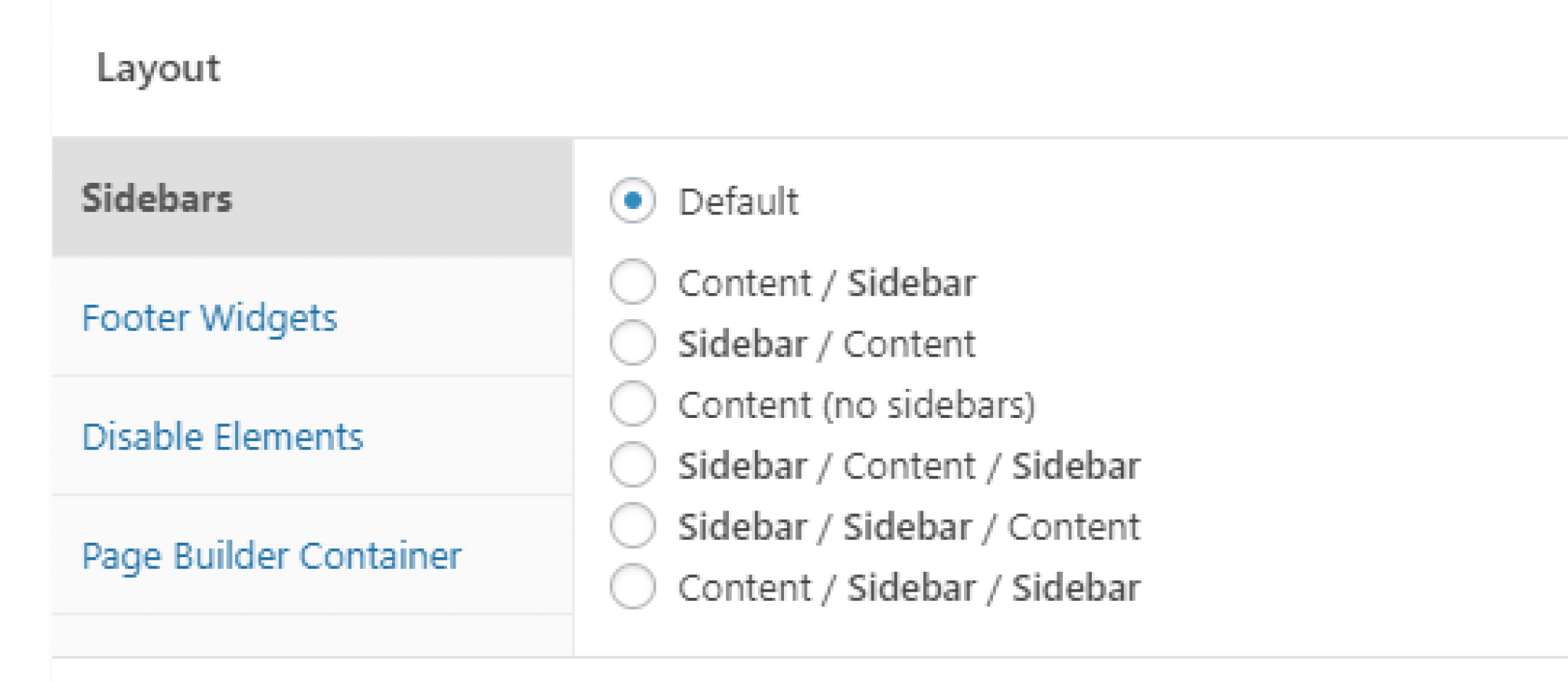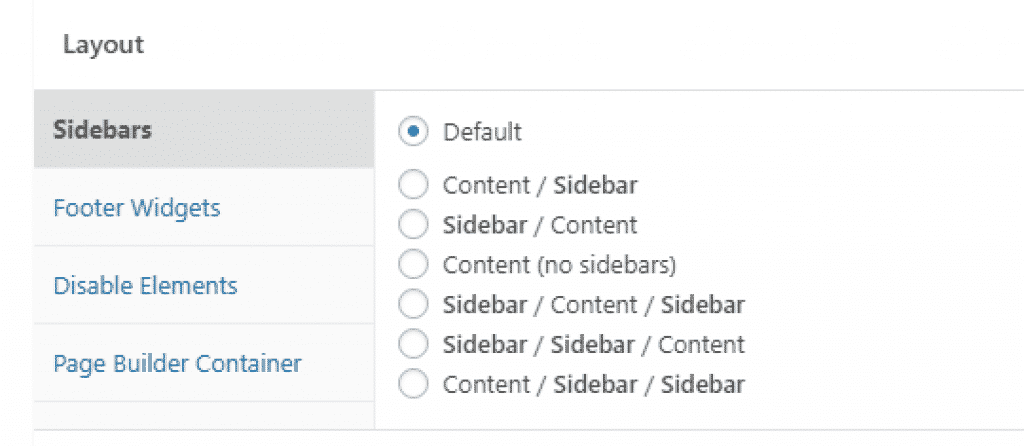 Whether it's a single post or just a few archives, GeneratePress has plenty of options for you. You can add exciting layouts, be it for mobile or simply desktop. Besides, you can use themes, colors, typography, and many more to make your website look as attractive as you want.
We all would love to spread the goodness of our website throughout the world. So, GeneratePress allows you to translate your website content into around 20 languages. Besides, all this happens with full RTL language support.
Page Builder and Plugins
Do you use Seedpro, Beaver Builder, or any other page builder? It is not a problem with GeneratePress. Why? Because it works best with any page builder of your choice. Next comes the plugins, without which you might have to compromise with one thing or the other. The good news is you can easily use any plugin, even if you don't know any coding.
Hooks and Filters
You can simply use the filter option if you need more for your website. With this filter and hook option, you can safely have anything you want on your website.
Performance
Performance is a significant thing that most themes promise but do not deliver. However, this is not the case with GeneratePress. This theme is literally super-secure and stable, perfect for WordPress users. Besides, It is blazing fast and needs only 10Kb spaces to operate.
What's more? It does not support dependencies, so you have what you want and nothing unimportant. Moreover, it is an SEO-responsive theme that offers you the best results and is accessibility-ready with WCAG 2.0 standards.
We know how great and supportive GeneratePress is, but what about Genesis? Let's look at the features offered by Genesis to its users.
Theme Options
Genesis is an easy-to-use WordPress theme that allows users to efficiently set up and run the website. The options you will get are easy and perfect for amateurs trying to have the best WordPress website. Besides, no matter if the user has the technical experience or not.
Header Options
Place your logo, use catchy texts, or insert the button on various pages. Genesis offers you many header options. It supports any header, especially regarding texts and the company logo.
Responsiveness
Most people like convenience over anything. Similarly, not everybody has the time t access your website on a desktop. Some people study the website through a laptop, and some like a quick phone visit. This is something you can have using Genesis. Besides, it works irrespective of the browser type you use, the screen you want to use, or even the size.
Customization
StudioPress themes usually work with widgets.


Everybody loves to customize something per their preferences, making Genesis an incredible theme. You can find magnificent colors and content options in customizing settings that will make your website how you've always wanted.
Templates and Widgets
There are plenty of templates available on the Genesis theme. These templates can simplify your default, archives and even blog pages. Along with it, widgets for your content will help you organize them as nicely as you want. Moreover, you can make the best of these gorgeous templates and widgets for your dream website.
Here is the most brutal battle, the war of pricing! Many would agree that pricing is among the most critical factors in deciding between two choices. So, let us see which platform is worth the bucks.
Talking about two of the best WordPress themes, we should see what GeneratePress and Genesis offer.
Genesis Pricing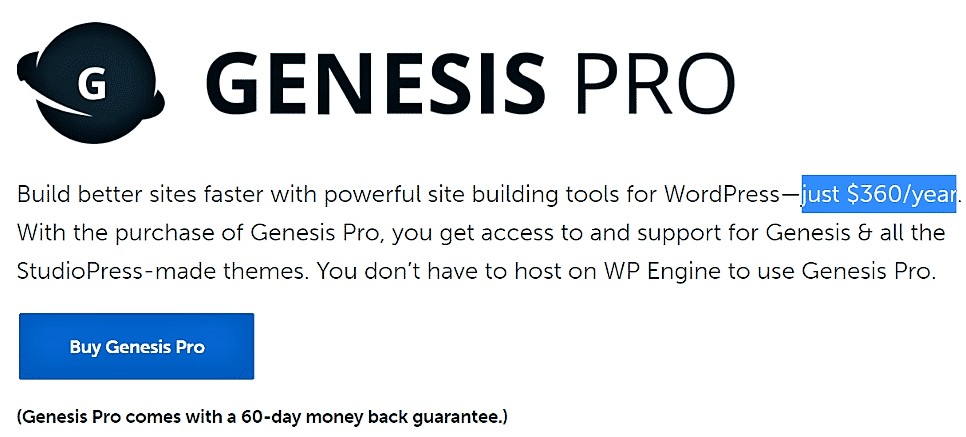 Genesis offers only a single paid plan. You can use it on unlimited websites and get updates.
Genesis Pro All-Theme Package – This option is the one that makes the most sense for web designers, developers, and agencies who develop websites as part of their services.
Build Better & Faster with Genesis Pro
"Get started with 20+ full-page layouts for everything or make your own to share with others."
This comes with all current Genesis Framework child themes (more than 40) and access to any additional themes that will be released besides the actual plugin itself. This option is available for the price of $360/year and is the one that offers the most value.
Generatepress Pricing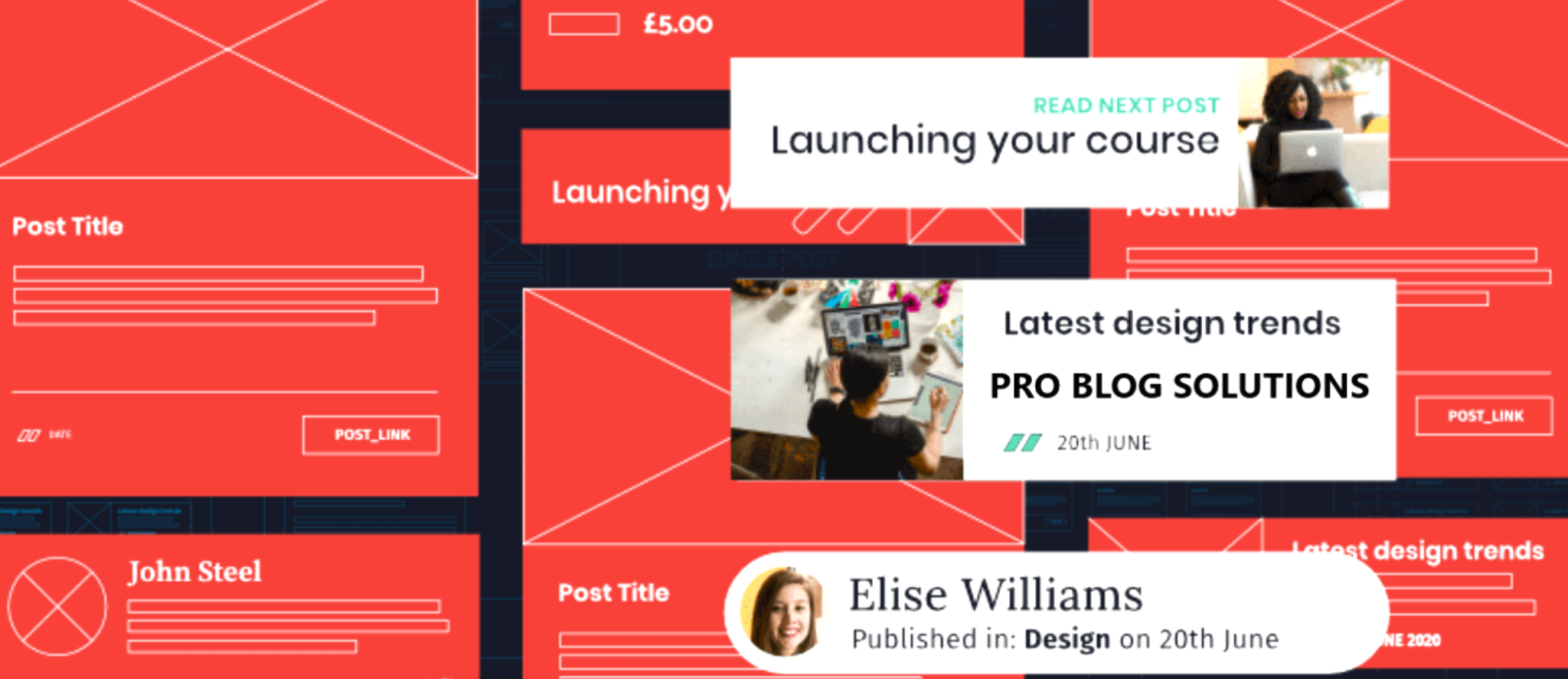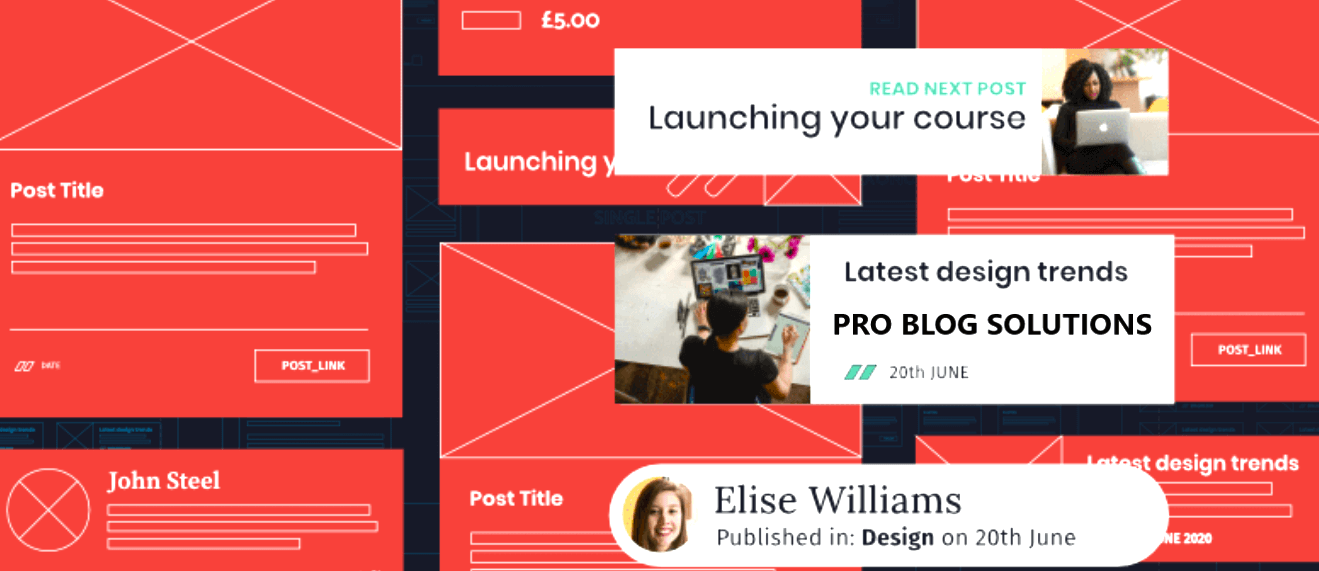 GeneratePress offers two pricing plans: a yearly pack and a lifetime pack.
Yearly pack:
It costs you about $59 per year.
It includes all the premium modules along with all the features.
You also get updates for a year.
It is suitable for those of you who run a little blog or are involved with digital marketing.
You also are offered a full year of premium support.
There is a guarantee of money for the first 30 days.
You get complete access to the Site Library.
You can use this platform on up to 500 web pages.
Lifetime pack:
It costs you about $249 as a one-time payment.
This pack suits you if you are running an agency or are involved with freelancing jobs.
It includes all the premium modules along with all the features.
Well, You also get updates of a lifetime.
You also are offered a lifetime of premium support.
The perfect foundation for your WordPress website
GeneratePress is a lightweight WordPress theme focusing on speed, stability, and accessibility.
YEARLY
1 year of updates
Use on up to 500 websites
LIFETIME
Lifetime updates
Use on up to 500 websites
Start your website in the right direction whether you're a hobbyist, freelancer, or agency.
When comparing Generatepress free vs premium, you'll notice that the premium version includes many more features. If you intend to use the free version, you can get the theme for free from the GeneratePress website.
Genesis Framework Core Features
Lifetime usage with respectable performance.
A lifetime payment option is available.
SEO compatibility with advanced layout options.
Design and customizing options.
Unlimited lifetime support & updates.
There is a guarantee of money for the first 30 days.
You get complete access to the site library.
You can use this platform on up to 500 websites.
---
GeneratePress Core Features
Unlimited websites allowed, and child theme support.
40% renewal discount for life.
Mobile responsive, SEO-friendly, and 100% secure & stable.
Extremely fast and lightweight.
Unlimited plugin updates & support.
Full access to the site library.
30 days money-back guarantee.
---
GeneratePress vs Genesis: which theme is better?

Genesis is superior to GeneratePress in many ways. It's more SEO-friendly, loads faster, supplies more customization options, and is more secure. However, it also has a relatively steep learning curve for a theme. It's also a little more expensive than GeneratePress.

Are these themes SEO-friendly?

Yes. Both GeneratePress and Genesis themes are optimized for SEO. Both have a very lightweight code and are designed neatly.

Genesis Vs GeneratePress: which should you buy?

If you want an easy-to-customize, high-performing framework that doesn't burn a hole in your pocket, we suggest you try GeneratePress. On the other hand, Genesis is short on customizations and needs plugins to customize it. Genesis needs you to know to code. For example, the header's logo image is not responsive on mobile and requires a custom CSS code to make it responsible.

GeneratePress vs Genesis – who wins the battle?

The GeneratePress theme's performance is slightly better than Genesis's since you don't have to install multiple plugins and child themes to run the theme like Genesis. So, in short, if you're looking for a fast, SEO-optimized theme, it has excellent flexibility in terms of customization and value for money. Generatepress would be my ultimate recommendation for you.
Fina Words on GeneratePress Vs Genesis Review: Which theme suits you?
Thank you for reading this Generatepress vs Genesis comparison to the end. Both frameworks/themes are well designed, not surprisingly when Google and WordPress recommend a theme. Both themes are great to work with and load super fast.
GeneratePress and Genesis are both tremendous and highly responsive WordPress themes. Genesis is there to help you have an excellent design; GeneratePress is perfect for providing the best performance and usability.
The best theme for you will depend on your needs and preferences. If you are looking for a lightweight, fast, and easy-to-use theme, then GeneratePress is a good option. If you are looking for a more flexible theme that can be used for a wide variety of websites, then Genesis is a good option.
Here are some additional factors to consider when choosing between GeneratePress and Genesis:
Your technical knowledge: If you are not comfortable with code, then GeneratePress is a better option. Genesis requires some technical knowledge to use effectively.
Your budget: If you are on a budget, then GeneratePress is the better option. The free version of GeneratePress is very capable, and the premium version is affordable. Genesis is more expensive, but it does offer more features.
Your website's purpose: If you are building a simple website, then GeneratePress is a good option. If you are making a more complex website, Genesis is a better option.
Buy the Open Source Genesis Framework Package now.
The Genesis Framework empowers you to quickly and easily build incredible websites with WordPress.
[quick_offer id="16057″]