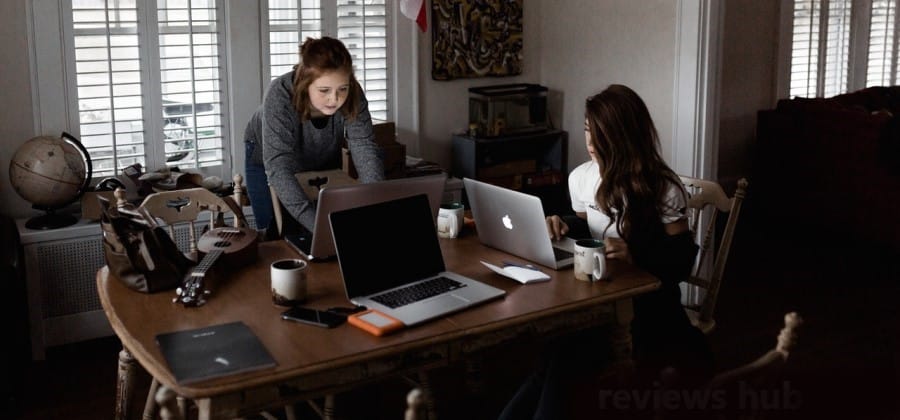 WebHostingPad Review: Webhostingpad.com was established in 2005 and ever since has been in the business of providing reliable, full-featured hosting at a price point that just about anybody can afford.
WebHostingPad claims to offer hassle-free hosting. The company works with shared hosting, WordPress, and VPS hosting, putting customer service first.
WebHostingPad is a bit newer to the web host scene, but being in business for 11 years is no mean feat. Let's dig deep into our WebHostingPad review.
Founded by facilitating industrialists in 2005, WebHostingPad is a United States-based Web hosting company that everybody can afford.

WebHostingPad Review
WebHostingPad primarily bills itself as a low-cost shared hosting option. The company caters to individuals and small businesses with tight budgets.


WebHostingPad is based mainly in the US, but it may establish the business in other countries in the future as well. The demand for low-cost web hosting looks to be as strong as ever.
With this host, you can get unlimited features at a fair price.
POSITIVES
Free website builder by Weebly

Unlimited hosting packages

Pocket-friendly prices
NEGATIVES
The official blog lacks content

No monthly billing option
Response Time and Uptime Factors
WebhostingPad guarantees at least 99.99% uptime throughout 12 months and is consistent with industry standards. According to the terms and conditions section of the company website, this does not cover any downtime resulting from provider failures, DDoS attacks, connection issues, or other problems that are not directly the fault of WebhostingPad. We will cover all these facts in our WebHostingPad review.
Regarding the guarantee—it's unclear how a user could act on it. Under the terms of the warranty, if WebHostingPad does not meet the 99.99% uptime guarantee, you will receive hosting credits equalling one month of hosting for every 8 hours of downtime. It suggests that you would receive no compensation for 2 or 3 hours if it went down.
The company constantly secures, monitors, and maintains its servers and server hardware to ensure consistent service. With 24/7 monitoring of the servers, you are likely to receive prompt service and solutions if your site goes down.
Despite their website's bold claims of 99.9% uptime, they didn't come close.
Instead, they delivered a below-average uptime of 99.78%, with a day of downtime over the last 12-months. WebHostingPad gave below-average uptime, except in March and October this year.
Last 12-month average uptime of WebHostingPad review:
| | |
| --- | --- |
| December | 99.94% |
| November | 99.92% |
| October | 99.97% |
| September | 99.78% |
| August | 99.68% |
| July | 99.61% |
| June | 99.79% |
| May | 99.68% |
| April | 99.65% |
| March | 99.98% |
| February | 99.72% |
| January | 99.86% |
WebHostingPad Review
WebHostingPad Shared Hosting Response Time
The average aggregate response speed for WebHostingPad is 129.47ms. WebHostingPad shared hosting response time is checked every four hours from ten locations in the last 30 days. You can see the details in the screenshot, which we attached below: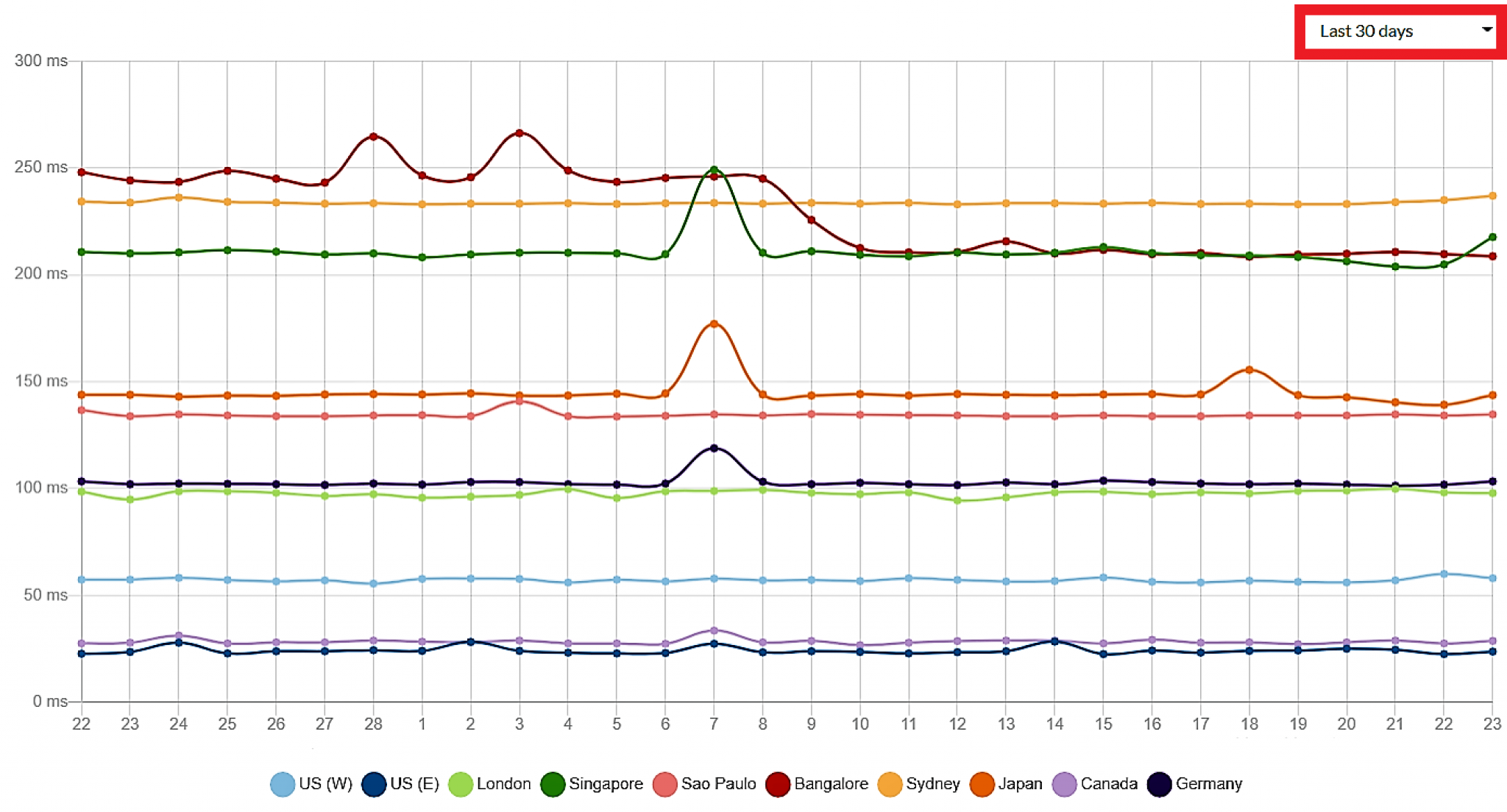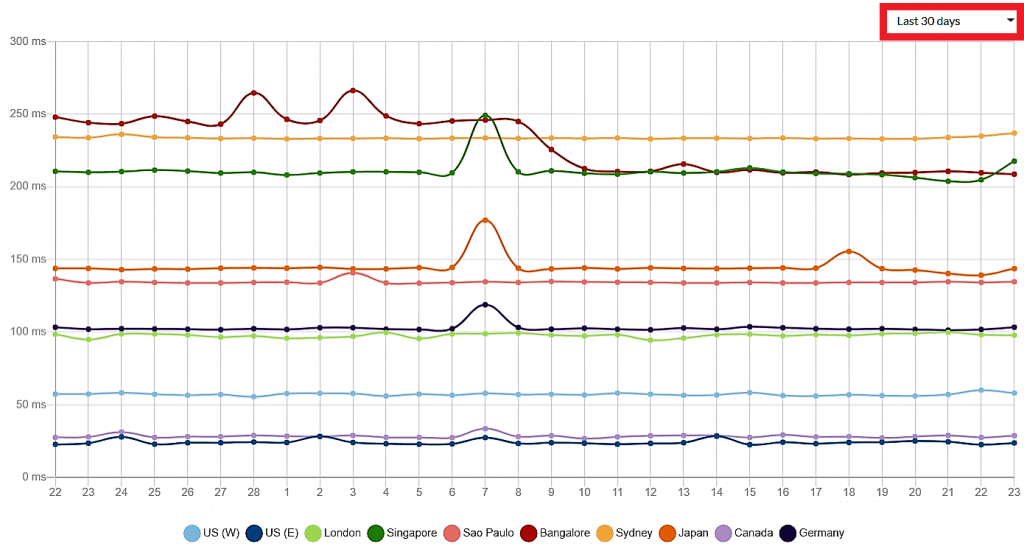 IMPORTANT: You'll want to make sure to backup all of your data independently, though, as the company doesn't back up client data.
WebHostingPad Customer Support
WebHostingPad provides 24/7 support through a toll-free telephone number, live chat, and an email ticket system.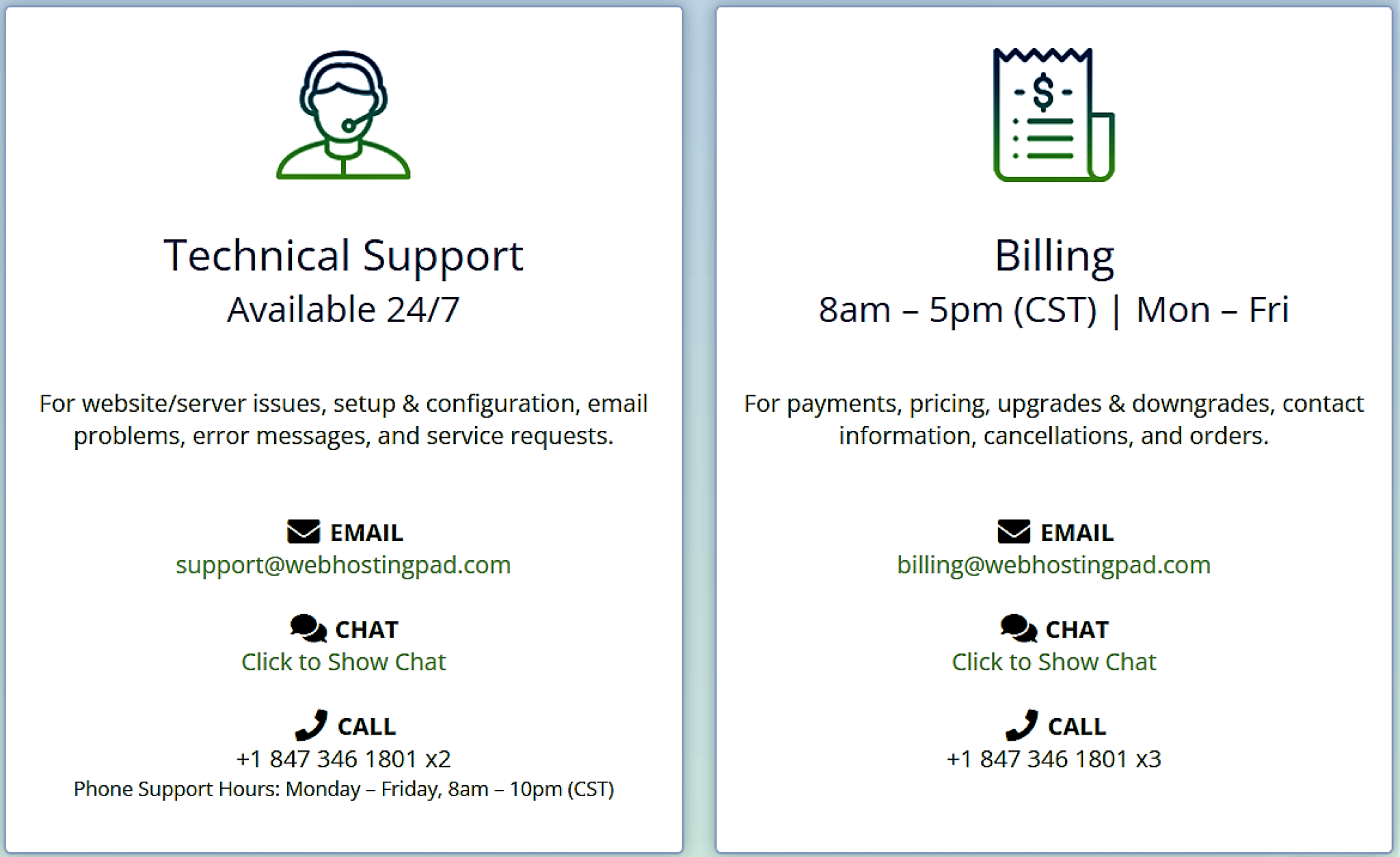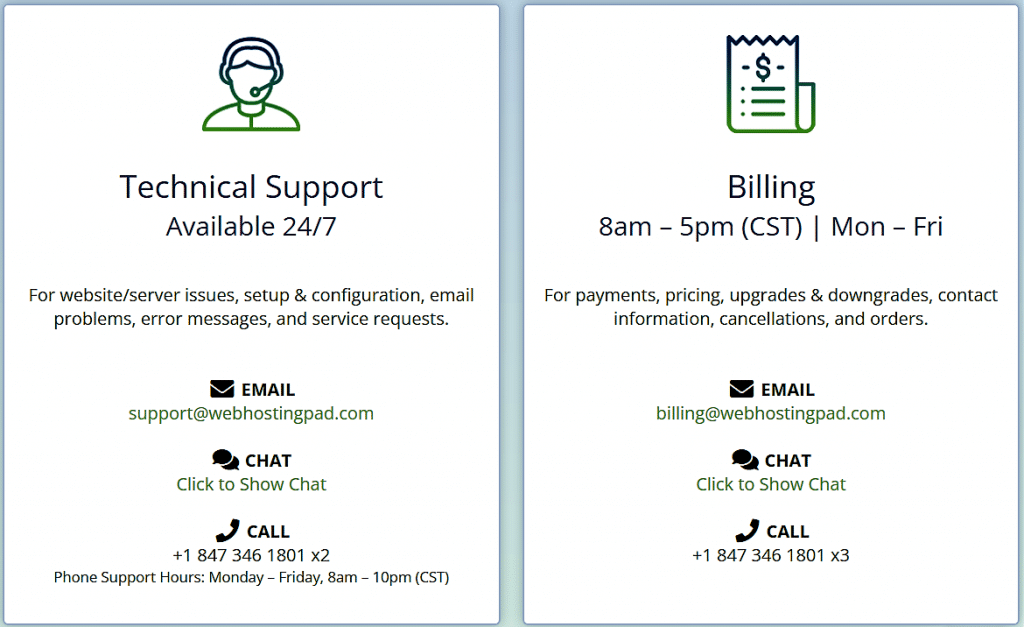 An extensive knowledge base helps clients who want to help themselves and gives answers about every web hosting-related topic. Additionally, there are video tutorials to help the customer.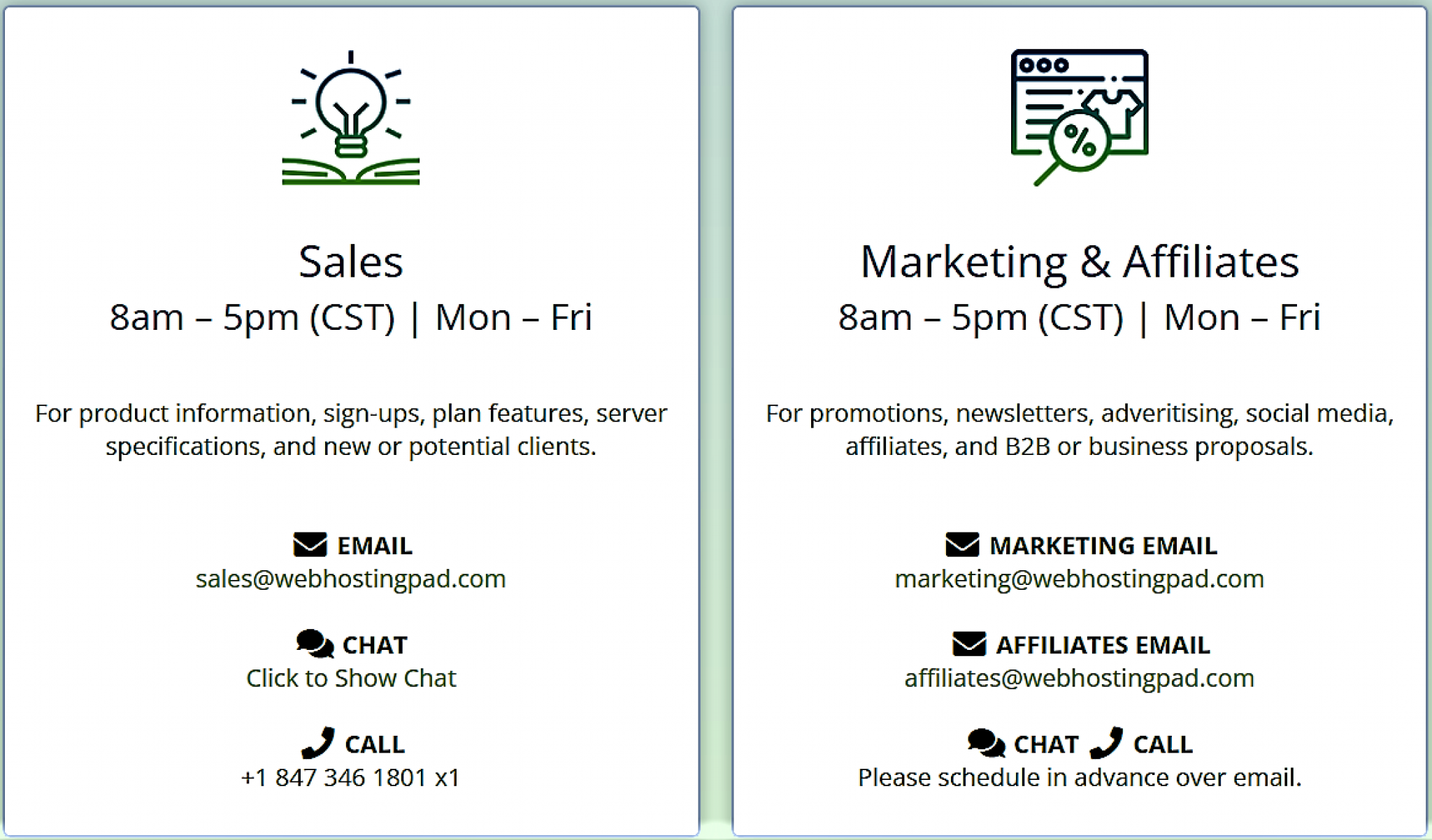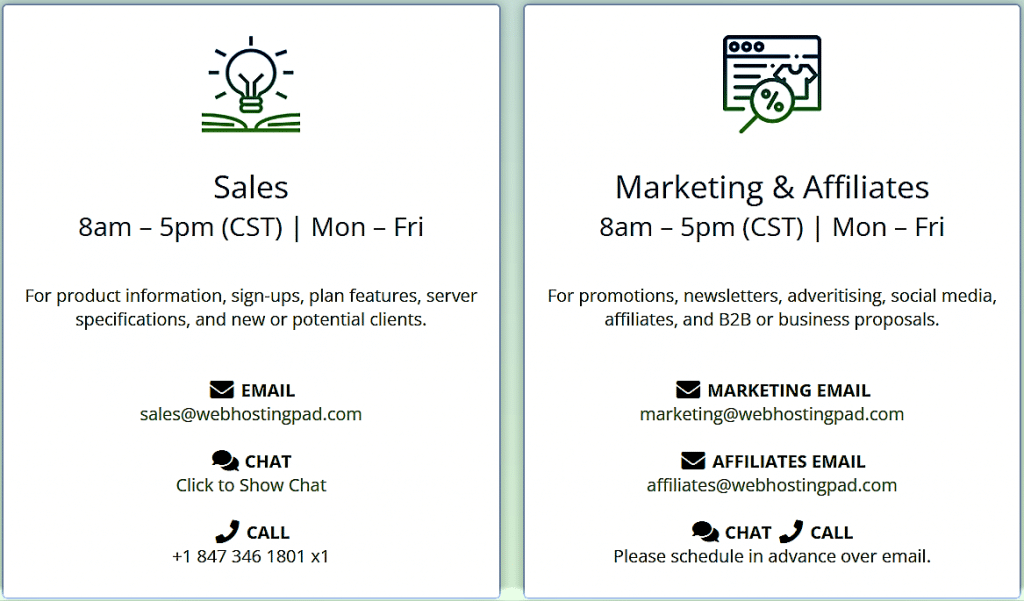 Something unique about WebHostingPad's customer support is that every customer gets a free 30-minute consultation with a support expert to help them get their web project up and running. Additionally, they help with first search engine listings and offer their customers to evaluate their websites.
WebHostingPad Hosting Addons
We know people use their websites for all sorts of things, so webhostingpad offers a variety of add-ons to fit your specific needs. You can amp up your hosting with extra add-ons. You can access them any time from your client area. Just log in and click on Services > Order Addon Features.
SpamExperts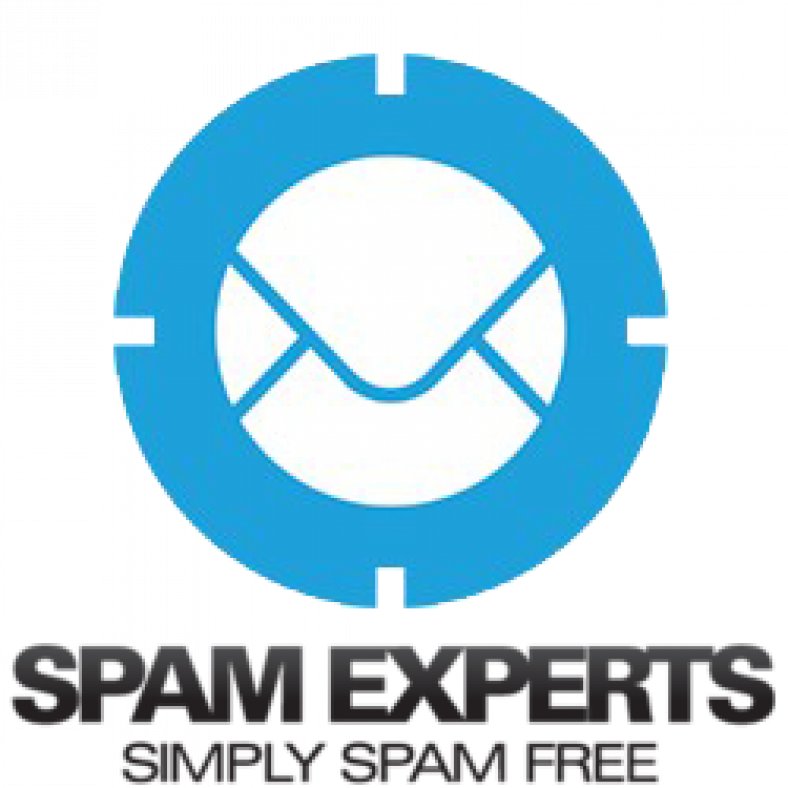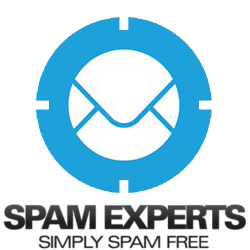 Block nearly 100% of viruses, malware, and spam before they reach your inbox, Powered by SpamExperts.
CodeGuard

Protect your website with daily automated backups. Get protection against viruses, hackers, and even your own code accidentally breaking your site with CodeGuard Website Backup.


SiteLock Security
SiteLock Lite runs daily malware scans for websites hosting up to 5 pages. Blacklist monitoring and risk score assessment scores are also included.
SiteLock Fix
It includes everything in Lite and removes malicious code automatically. Plus it
It has everything in Lite and removes malicious code automatically. Plus, it scans up to 500 pages.
RapidSSL for Hosting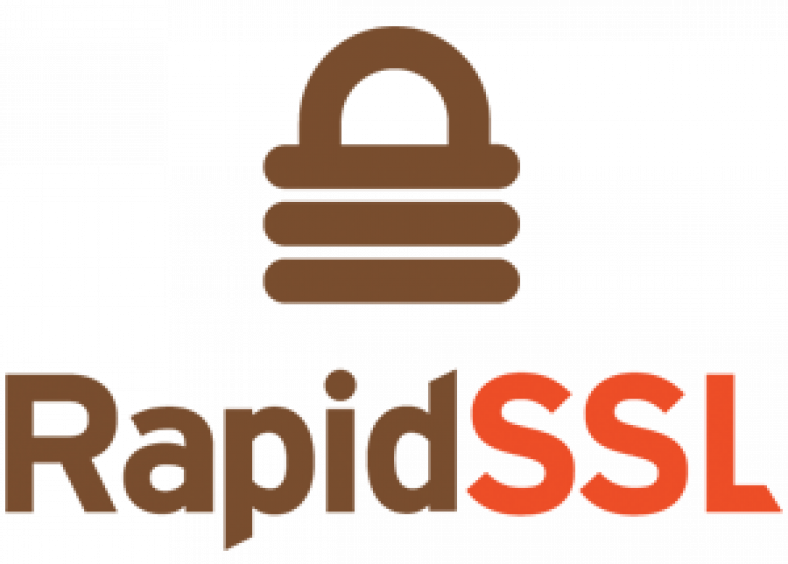 An SSL (Secure Sockets Layer) certificate will allow you to make secure transactions through your website. Essential for any business or online store and preferred by Google.
Control Panel and Software
WebHostingPad.com provides its customers with the industry-leading cPanel. You can manage every aspect of the web hosting account with this easy-to-learn software. Its orderly arranged large icons make it convenient to create a new email address database, control file backups, or see statistics, such as how much storage space is in use.
Integrated right into cPanel is Fantastico, a 1-click-installer that helps to deploy more than 50 great web applications like online shops, community systems, forums, blogs, and galleries.
cPanel is the most respected choice among hosting experts. It is an excellent control panel.
WebHostingPad.com's cheapest hosting plan starts at $1.99 /month (if signed up as a 4-year plan). The plan provides unlimited disk space, bandwidth, and a free domain name. The package includes $200 worth of bonuses, such as free marketing credits for Google, Yahoo, etc.
Additionally, the plan offers unlimited email accounts, unlimited databases, unlimited subdomains, and the possibility to host a total number of additional domains. To help create a website, a free site builder is part of the package, and Fantastico is a 1-click-installer for more than 50 applications like Blogs, Forums, Galleries, Community systems, or online shops.
Programmers will be happy to hear that the package supports PHP, Perl, Python, MySQL, SSI, FrontPage Extensions, and CGI-BIN. Multimedia features of the hosting plan provide Streaming Audio/Video, Flash, Shockwave, and MIDI files. SSH Shell Access and an SSL certificate is not part of the plan. However, a higher plan includes that. This higher plan has a higher monthly price, however.
WebHostingPad's hosting plan provides an extraordinarily high price value.
Get started right away with one of WebHostingPad's free website builders now.
No coding is required! Building a website has never been this easy with thousands of beautiful mobile-ready templates, drag-and-drop technology, and SEO tools.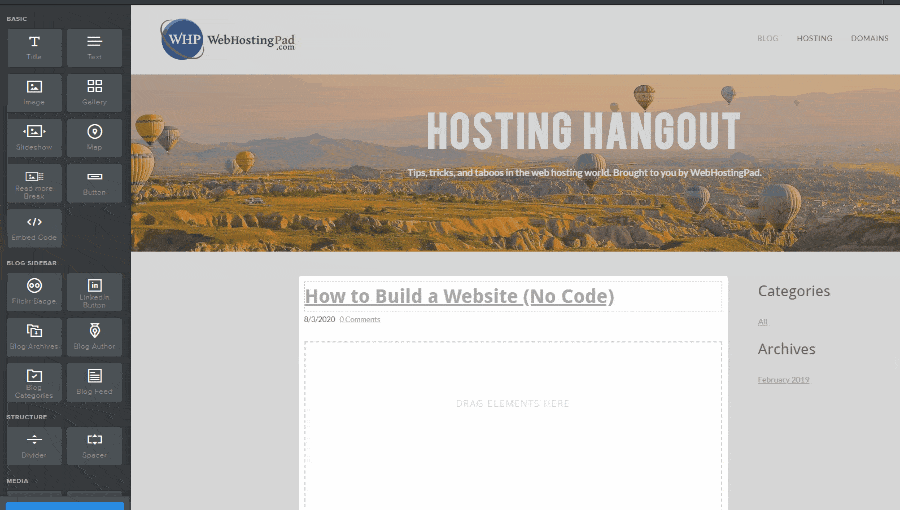 In this Webhostingpad review, let's dig deep into what features this hosting service offers:
Domain Names:
Technically, Webhostingpad hosting plan subscription allows users to have one free domain name for a year. But you can have an unlimited number of add-ons and parked domains for their accounts.
Email Rating:
Webhostingpad's flagship hosting plans boast of an unlimited number of email accounts and email forwarders. POP3 and IMAP support are both built-in, and users – particularly those involved in eCommerce – can build dedicated mailing lists to keep in touch with their clientele.
Databases:
Users are entitled to an unlimited number of MySQL databases for their sites, while SSD database storage is an advanced feature for premium subscriptions.
Applications:
The standard Webhostingpad hosting plan already has the following tools built into the UI:
File Manager
Softaculous apps to make it easier to install CMS-driven building platforms like WordPress and Joomla
East Script Installer
phpMyAdmin
IP Address Deny
Hotlink Protection
You will get a specialized and straightforward tool for generating and monitoring error and access logs.
You can use these apps for maximum website functionality and save at the same time using the Webhostingpad coupon code – click on our link below!
WordPress:
Note that one-click installation of the WordPress.org platform is only available for subscribers on Webhostingpad's Power Plan Plus service. Doing so makes it easier to get WordPress, but it also makes site creation easier, particularly among those who aren't that well-versed in site creation and design. Installing WordPress also gives users access to all 65,000 plugins to enhance site functionality.
Site Staging:
"There's an app for that" applies in this context. One of the features that Softaculous brings into Webhostingpad is how you can use its apps to create staging sites where you can test out the functionality of your area before making it live.
Website Builder:
For this Webhostingbad review, technically, the platform doesn't have its proprietary site builder. Those on the most basic plan can install Weebly into their systems. Weebly is one of the most accessible platforms to work with, and it solves many issues for site creators, particularly those who don't have the foggiest idea of how to code.
Power Plan Plus includes WordPress.
eCommerce and SSL certificate:
If you're on the most basic plans, you can use Weebly eCommerce as your subscription will include that building platform. For those who want to create more elaborate or innovative sites, Webhosting pad offers three other options: osCommerce, ZenCart, and CubeCart.
Likewise, customers need not worry about unsafe browsing as WebHostigPaad includes an SSL certificate in all hosting plans.
Security and Backups:
In this Webhostingpad review, we need to scrutinize security and backups. Webhostingpad provides online security in two ways: Let's Encrypt for those on the Power Plan and a Trusted CA certificate for those on Power Plan Plus. Malware scanning is only available for Power Plan Plus.
While WebHostingPad includes automated backup with both hosting plans, they can be severely limited. Backups for those on Power Plan only run up to 3GB of data and do not include email and database backups.
Power Plan Plus users, on the other hand, have a one-click backup feature and are allowed to backup an unlimited amount of data.
Performance:
Let's talk about the provider's performance in this Webhostingpad review.
Server Locations:
Webhosting Pad's corporate headquarters are in Rolling Meadows, Illinois, and its data centers are primarily in Chicago.
Speed Results:
A vital indicator of a hosting provider's success is Average Loading Time. To ensure that the loading time of WebHostingPad content is all right, in this WebHostingPad review, we used free services to analyze sites' performance. You can also check the sites you are interested in using these services to check how fast access to a resource they provide.
That's an excellent result for such an affordable provider. Yes, more expensive services offer you even faster content download speeds. But for such a low price, the result is more than adequate.
WebHostingPad Pricing and Plans
In this Webhostingpad review, let's look at its offered hosting plans, pricing, and Webhostingpad hosting details.
WebHostingPad Free Plan:
Unfortunately, Webhosting pad does not offer a free plan or trial for its hosting service. They do, however, offer a Webhostingpad coupon code so you can subscribe at a lower price.
Shared Web Hosting:
There are currently only two plans under shared web hosting:
Power Plan, which sets you back by $1.99 monthly and offers Level 1 technical support
Power Plan Plus will cost $2.99 per month and comes with optimized server power and speed, an anti-spam filter, and SSH access.
Power Plan
All‑Inclusive Hosting
Free Domain Name
Free SSL & SiteLock Lite
Free Website Builder & WordPress
Unlimited Email Accounts
Host Unlimited Websites & Domains
Starting at just
$1.99 / mo
Power Plan Plus
Optimized for WordPress
Free Domain Name
Free Trusted SSL & SiteLock Lite
Free 1-Click WordPress
Optimized High-Power Servers
Automated & Anytime Site Backups
Starting at just
$2.99 / mo
While they will compute costs per month, they will make payments on an annual basis.
Basic Features:
UNLIMITED Hosting Space
UNLIMITED Bandwidth
1-Click WordPress
Free Weebly Site Builder
UNLIMITED MySQL Databases
UNLIMITED Websites/Domains
Free SSL Encryption
Power Plan mini
WebHostingPad also offers Power Plan Mini priced at $3.00 per month and is advisable for smaller sites. The Power Plan Mini has fixed rates. The amount you pay when you sign up for this hosting plan will be the amount you pay for renewal every time, based on the billing cycle you choose.


The Power Plan Mini is the best choice for budget-conscious individuals looking for an affordable path to a simple online presence.
It's perfect for single-page or super-small websites, or even for giving one of your smaller addon domains its own space, but most of users will outgrow this plan.

WebHostingPad Review
The Power Plan Mini is what it sounds like: a small hosting plan. It comes with everything you might find in a shared hosting environment—hosting space, bandwidth, databases, email, and even WordPress—but miniaturized.
WordPress Hosting:
There are three managed WordPress hosting plans currently available, and the price range runs from $2.99 to $5.99 monthly. The features are relatively standard for a managed hosting service, including professional email and accessible analytics.
Power Plan Plus +
WordPress Basic
Free Let's Encrypt SSL Certificate
Automated & Anytime Backups
×2 Memory of Power Plan
Starting at just
$2.99 / mo
Power Plan Plus +
WordPress Pro
Free Trusted CA SSL Certificate
2× the computing power
Fast and robust servers
Starting at just
$3.99 / mo
Power Plan Plus +
WordPress Premium
Free Trusted CA SSL Certificate
3× the computing power
Unlimited Email Accounts
Starting at just
$5.99 / mo
Power Plan Plus+ WordPress Basic – $2.99 per month
All features of Power Plan Plus, including free domain name
Free SSL
Automated backups
2x memory of Power Plan
Power Plan Plus+ WordPress Pro – $3.99 per month
All features of Power Plan Plus
CA SSL certificate
2x computing power
Optimized servers
Power Plan Plus+ WordPress Premium – $5.99 per month
CA SSL certificate
3x computing power
Unlimited email accounts
Pro and Premium WordPress plans are hosted on servers optimized for site performance, speed, and security.

WebHostingPad Review
Plans billing works on an annual basis, and these WebHostingPad WordPress hosting plans are best for WordPress and high-traffic websites and include features:
Powerful servers optimized for speed
Free SSL certificates for every domain
Unlimited email accounts @ your domain
Free 1-click install WordPress with 1000+ themes
VPS Hosting:
Webhostingpad VPS options give users almost complete control over their websites. Pricing is, expectedly, more expensive than standard options, with costs running between $19.95 and $84.95 monthly.
VPS Gold
80 GB disk space
250 GB bandwidth/month
2 dedicated IP addresses
Starting at just
$19.95 / mo
VPS Platinum
200 GB disk space
1500 GB bandwidth/month
3 dedicated IP addresses
Starting at just
$44.95 / mo
VPS Managed
300 GB disk space
3000 GB bandwidth/month
fully-managed server
Starting at just
$84.95 / mo
With WebHostingPad VPS hosting, you will get your Virtual Private Server through their sister company, VPS Depot, and include these features:
IMPORTANT: All VPS plans have reseller capabilities. You can create your own hosting plans and manage your own clients.

WebHostingPad Review
Private resources for every account
Dedicated IPs for increased deliverability
24/7 network monitoring and expert support
Full Root Access
You will have complete control over your virtual server. You can install software, reconfigure accounts, and more.
24/7 Network Monitoring
WebHostingPad officials will monitor the network and hardware 24/7 to ensure your VPS runs smoothly.
Firewall Protection
WebHostingPad VPS plans include a free firewall to secure your website against dangerous traffic and malware.
WebHostingPad Hosting


Access all Softaculous apps and popular site builder/content manager for WordPress.
Create your own website today!
All VPS plans include a free firewall to secure your website against dangerous traffic and malware.
Free trial, refund policy, and money-back guarantee:
Webhosting pad doesn't offer a free trial, but it does have a 30-day money-back guarantee across all plans. Refunds only cover the cost of the hosting plan itself and not taxes or additional fees.
Security Features
Secure site access shows how seriously web admins and site owners take their users' privacy. The more seriously you take security measures, the higher the reputation of your resource. In terms of the hosting company's responsibility, the provider must secure your site as much as possible.
Therefore, before you make your final choice regarding your provider, we recommend that you familiarize yourself with the security features.
Let's take a quick look at what security measures web hosting WebHostingPad provides to make our WebHostingPad review more comprehensive:
Free SSL Encryption
UNLIMITED MySQL Databases
SSD Database Storage
High Traffic Server Optimization
Trusted CA Certificate
SSH Access
Advanced Spam Filter
Firewall Protection
For a hosting service of this level, these are pretty excellent tools for security.
PROS: WebHostingPad Review
Here are some of the pros of the WebHostingPad web hosting service:
Free domain: You get a free domain name included with your purchase for a year.
You will get affordable hosting plans: For only $1.99 monthly, you will get a hosting plan that includes all the necessary features to start and run a successful small website.
Drag & Drop site builder: This tool is perfect for newbies looking to build a website but has no experience. The site builder allows you to create a custom webpage quickly, publish content, upload images, create slideshows and galleries, create a contact form, and post it online without writing a single line of code.
Security: The security features on WebHostingPad are just excellent.
Guaranteed customer satisfaction: With the 30-Day money-back guarantee offered by WebHostingPad, you have enough time to test and have a good view of their service and support. Please note that they will deduct the domain price from the refund amount. Check WebHostingPad's terms to see how how the refund works.
Free marketing credits: Each new hosting plan includes $100 Google Adwords credits and $100 Yahoo/Bing network advertising credits that you can spend driving traffic to your newly created website. It will be a good boost for building up your brand and making your first sales.
CPanel: The enhanced cPanel is easy to use and offers fast access to features.
Databases: Numerous databases are available, including MySQL, PostgreSQL, CGI-BIN, PHP, Python, Perl, Ruby on Rails, etc.
Website Scripts: Tons of free website scripts are available, including social networking scripts, blog support, mailing lists, message forums, Joomla and Drupal, and Tikiwiki.
Speed: Most customers report that WebHostingPad is fast. Integrate with Cloudflare, and you'll get even better performance.
CONS: WebHostingPad Review
Support: Support is fast but sometimes takes time to research a more sophisticated question.
Speed: WebHostingPad could do even better on GTMetricx as some of the sites we tested did not return the same result as others.
Servers: They do not have Europe servers, even though the customer support explained that there are no downtime complaints from customers in the old continent.
DDoS Protection: Even though it is good, there is a lack of information on the security they provide and no embedded DDoS protection information.
What Payment Methods does WebHostingPad Accept?
You can buy WebHostingPad hosting plans using a credit or debit card (VISA, MasterCard, Discover, American Express). But Credit/Debit card payments are preferred. You can also make payments with PayPal, Check or money order, Western Union, and AliPay. Some electronic cards may also work, but prepaid and gift cards are not accepted.
When writing this WebHostingPad review, WebHostingPad does not accept payments in cash, bank wire transfer, Moneybookers (Skrill), Webmoney, Alipay, Bitcoin, and other similar payment methods are also missing as payment options.
WebHostingPad Rewards
WebHostingPad has been in business for more than a decade, and in that time company received a fair share of awards and recommendations. See for yourself why WebHostingPad is the best choice for your website!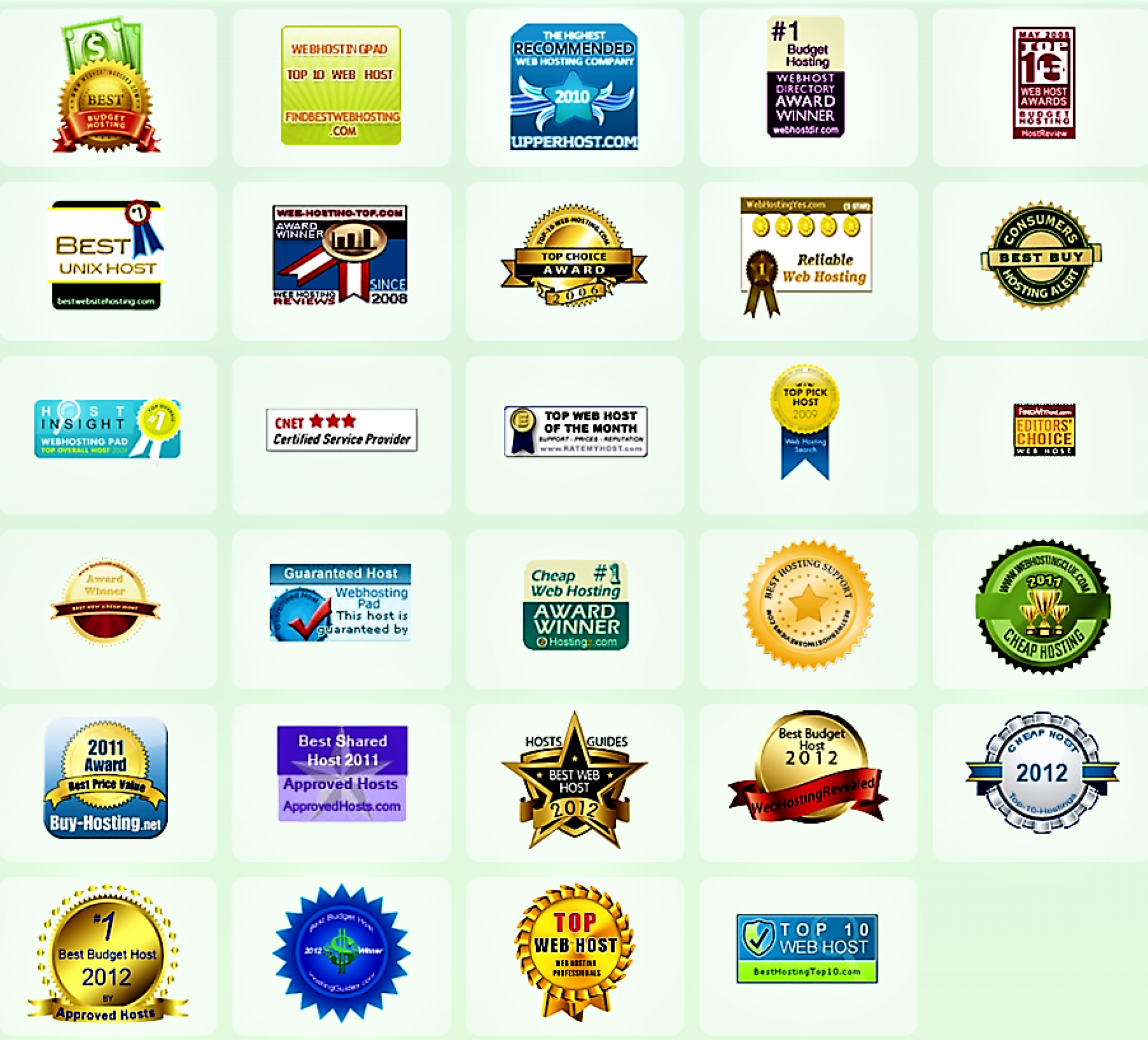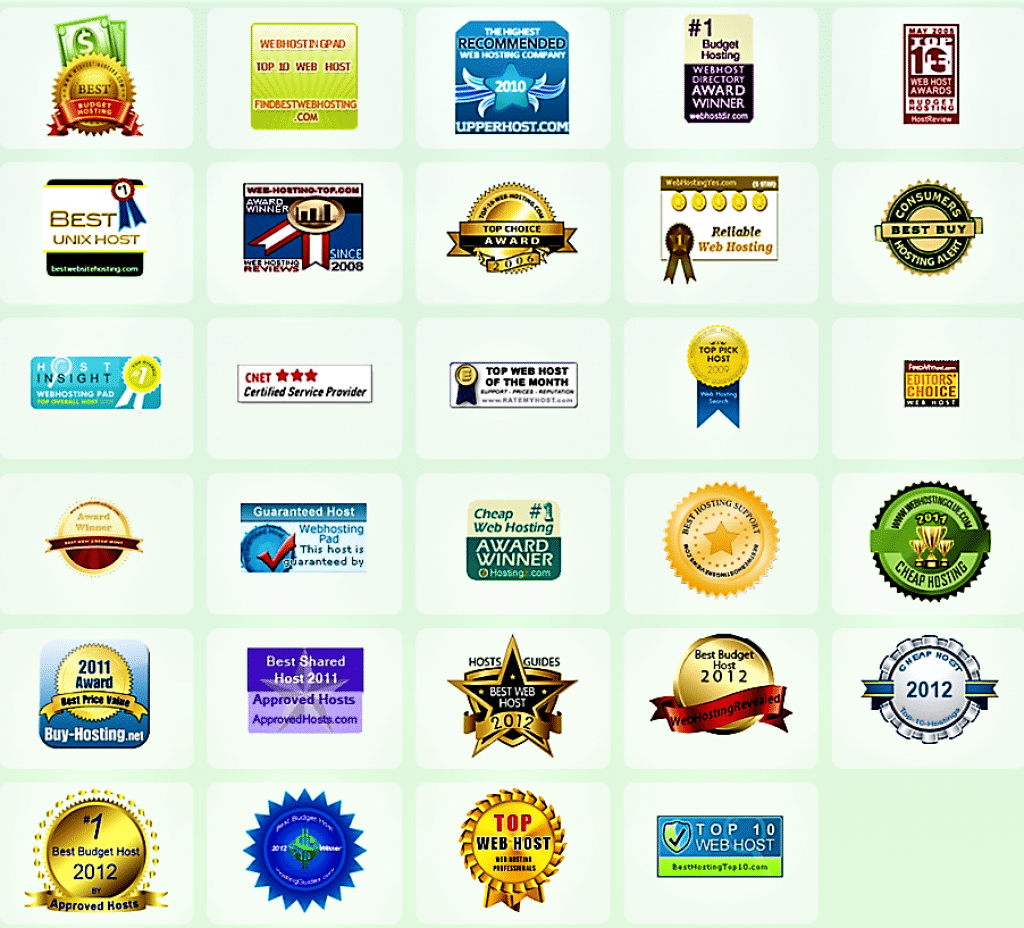 WebHostingPad hosting has been tested by experts worldwide, and unbiased third parties wrote the reviews you see on their website.

WebHostingPad Hosting
All-inclusive website hosting with free SSL certificates, a free website builder by Weebly, 1-click install WordPress, a free domain, and 99.9% uptime, all backed by a 30‑day money-back guarantee.
Claim your own unique domain name free for the first year with any WebHostingPad hosting plan.
WebHostingPad Review of Top Best Features
Check out all these crisp fact details:
Free Domains: Yes.
Installation of WordPress and other CMS: Easy and Quick installation of famous apps
Signup Ease: Straightforward, one-page process.
Inclusion of different Pay Methods: PayPal, Credit Card, Bitcoin, Alipay Check, Money Order, Western Union.
Clauses for Hidden Fees: They charge $39.94 to restore backups. Clients must not exceed a disk space with a capacity of 150,000 files. After this file limit, one needs to buy another block of 150,000 files for $10 per month. If told about approaching the limit and not replying, they will make a bill of $10 per month per addition of 150,000 files. Customers are restricted to use not more than 10 percent CPU and memory, and sessions must be within 10 minutes. There's a limit of 300 emails every hour.
Upsells: High upsells.
cPanel or Dashboard: cPanel/ Control Panel.
Account Activation: Fast activation.
WebHostingPad Hosting Review
WebHostingPad offers reliable cheap web hosting services with valuable features, such as cPanel, WordPress blog, and CMS plugins.
Pros of WebHostingPad
24/7 Network Monitoring
Affordable and easy to use
Lots of features
In business for more than 15 years
Full root access
Security enhancements
WordPress and Softaculous
Unlimited storage space
Cons of WebHostingPad
No monthly billing cycle
VPS hosting is more expensive
Restrictive backup option
Limited Website transfers
FAQs about WebHostingPad Review
Can I use a website builder with my hosting plan?

WebHostingPad offers free website builders. WordPress is available on their shared hosting plans. Weebly is a drag and drops website builder that publishes HTML directly to your web server for a fast, simple, and secure website creation experience. RVSiteBuilder is a website builder with professionally designed templates you can customize from within your control panel.

How do I access my control panel of WebHostingPad?

To get to your control panel, open any web browser and type in your domain, followed by "/config" without quotes. For example, mywebsite.com/config. It will redirect you to the login page for your control panel. You will need your control panel username and password to log in.

Is WebHostingPad suitable for WordPress Hosting?

Our tests resulted that WebHostingPad is an excellent hosting service for WordPress sites. It is evident that they offer managed WordPress service, and the shared hosting plan is not for high-traffic websites. Smaller, medium, to large areas built with WordPress receiving lots of visitors, will have a good performance with WebHostingPad.

Does WebHostingPad offer free Webmail access?

WebHostingPad is a well-known hosting company that offers various services from domain registration through hosting web services to email hosting. Often we run into the same question, so we wanted to clarify this. We asked if WebHostingPad offers webmail access. In short, Yes! WebHostingPad does offer access to webmail through their platform.
Final Words on WebHostingPad Review: Do we recommend WebHostingPad?
With WebHostingPad, you get what you pay. The plans offered by this service provider are incredibly affordable, and you can compromise on the average speed and downtime it provides.
The hosting provider offers incredible features and friendly servers to offer an ideal experience to users, especially those new to the field. It is perfect for users running websites with a smaller load and willing to test the web development market within a limited budget.
If you are running a WordPress website, you will find a basic plan sufficient. Essential Plan Plus will be a great choice if you look for power, speed, and several other add-ons.
In conclusion, we can say that WebHostingPad.com achieved its goal of offering the highest price value by outstanding low prices but a very high level of features and performance.

WebHostingPad Hosting
All-inclusive website hosting with free SSL certificates, a free website builder by Weebly, 1-click install WordPress, a free domain, and 99.9% uptime, all backed by a 30‑day money-back guarantee.
Claim your own unique domain name free for the first year with any WebHostingPad hosting plan.