Founded in 2003, A2 Hosting is one of the few independently owned companies offering web hosting services. This A2 hosting review 2023 will explain how they provide great hosting solutions to website owners of all types and sizes. If you are interested in the details of their services, keep reading our A2 Hosting review of 2023.
What We Need to Know About A2 Hosting in 2023?

| | |
| --- | --- |
| Our Rating: | Our Verdict on A2 Hosting Review: 4.6 |
| SPEED: | 297 ms (May 2018 to this Month of 2023). |
| UPTIME: | 99.99% (March 2018 to this Month of 2023). |
| SUPPORT: | 24/7 Live Chat, Email, Phone, Ticketing. |
| APPS: | WordPress, Joomla, Drupal, OpenCart, and Magento. |
| FEATURES: | Unlimited Bandwidth, Free SSL, Cloudflare CDN, Anycast DNS, Anytime Money-Back, Website Staging, DDoS Protection, and more. |
| HOSTING PLANS: | Shared, WordPress, VPS, Reseller, and Dedicated Servers. |
| SITE TRANSFER: | Single Free Site Transfer with Shared Hosting ($10/site afterward). |
| PRICING: | Starting at $2.99/mo (renews at $8.99/mo). |
A2 Hosting Review 2023
A2 Hosting is one of the oldest web hosting providers around. They are originally from Michigan and started in 2001 under another name (Iniquinet). Later on, in 2003, they changed the name to A2 Hosting.
You can find services like Shared, WordPress, VPS, Dedicated, and Reseller Hosting on their site. Famous for their fantastic performance and speed, they have optimized WordPress, Drupal, and Joomla servers.
When we talk about features, we cannot fail to note that A2 provides feature-rich solutions with excellent speed optimization. It is vital for hosting services to get what you pay.
To ensure that A2 gives what they are talking about, we show you what they can do in today's A2 hosting review and will introduce you directly to its features, speed, support, functions, and everything a customer needs to know.
The company exclusively owns all of its web servers, meaning that each server is ultra-reliable, high-powered, monitored 24/7/365, and expertly tuned by its team of engineers. Currently, A2 Hosting has four data centers across the globe – two in the US (Michigan and Arizona), one in Europe (Amsterdam), and one in Asia (Singapore).
Now, let's dive into the A2 hosting review and determine if it is worth the money you pay for it.
A2 Hosting Noticeable Features
Depending on the different plans A2 provides, you will get various features. But, some features are not included in all the plans, which we will cover in this A2 hosting review 2023.
Main Features: A2 Hosting Review
Super Boost.
Guru Support.
Free Migration.
Money-Back Guarantee.
WordPress Compatibility.
Drupal Compatibility.
Joomla Compatibility.
Magento Compatibility.
A2 also provides automatic backups to your website. A2 is an easy-to-use hosting service; even a beginner can host a website.
There are a lot of solutions that A2 Hosting provides. We listed some of them below:
Turbo Servers
A2 Hosting provides turbo servers that offer optimized performance on their solutions. Good speed hosting services can improve your website's SEO and decrease your site's bounce rate.
Control Panels
A2 Hosting has two different WordPress hosting solutions, providing different control panels.
The shared WordPress hosting uses the Cpanel, which provides the following:
Turbo Option (For Faster Speed).
A2 Optimized WordPress.
The managed WordPress Hosting uses the Plesk control panel, which offers a little bit more features:
Turbo Optimized (Up To 20X Faster).
A2 Optimized WordPress.
Easy WordPress Backups.
Site Staging.
Free Jetpack Personal License.
WP-CLI Pre-Installed.
The A2 Hosting StartUp Plan is recommended for a single website and is very affordable.
Domain Registration
With A2 Hosting, you will get the speed and the Uptime, but you can't forget about your domain. Register a new domain or transfer an existing one to get your site up and running.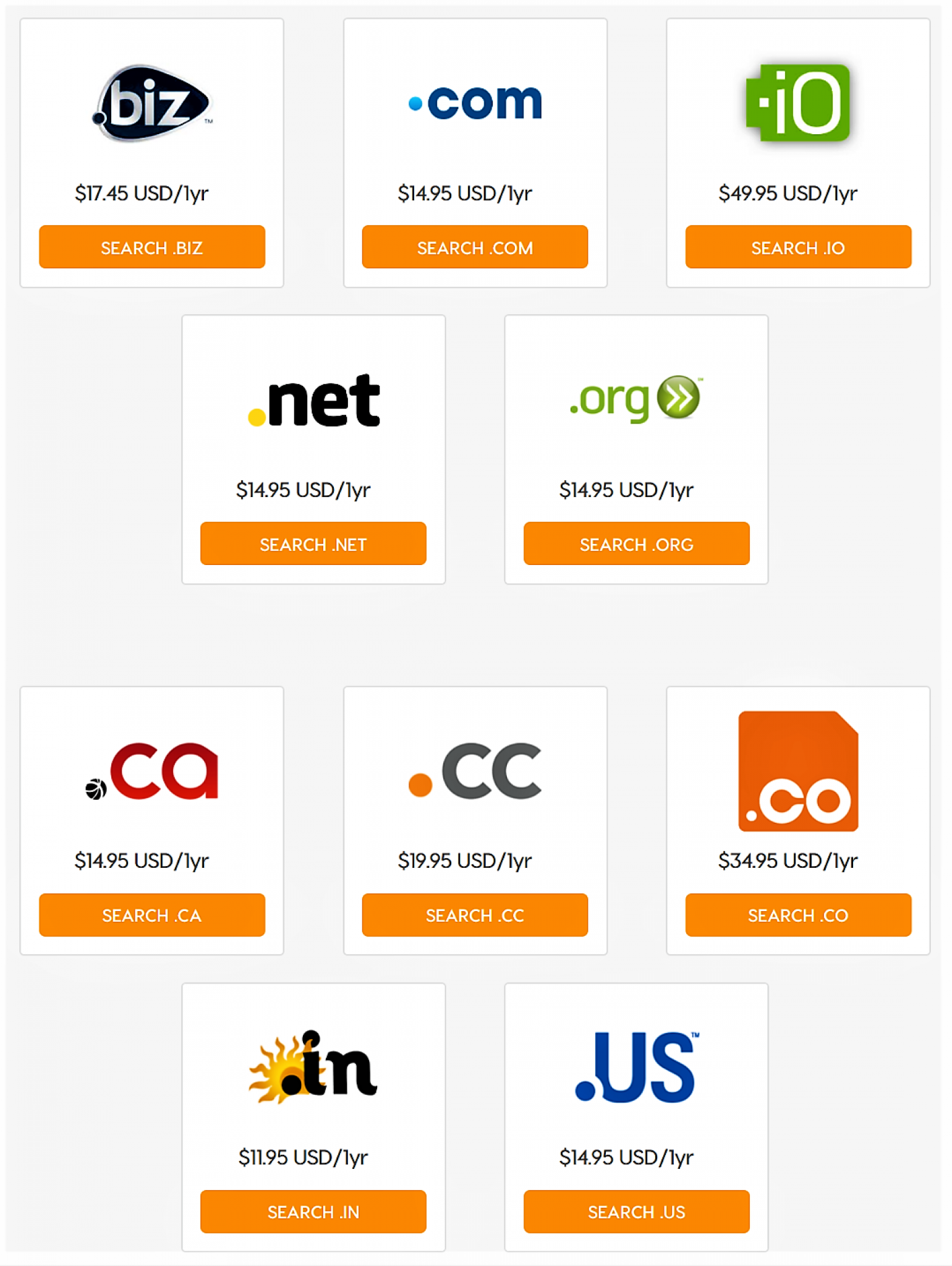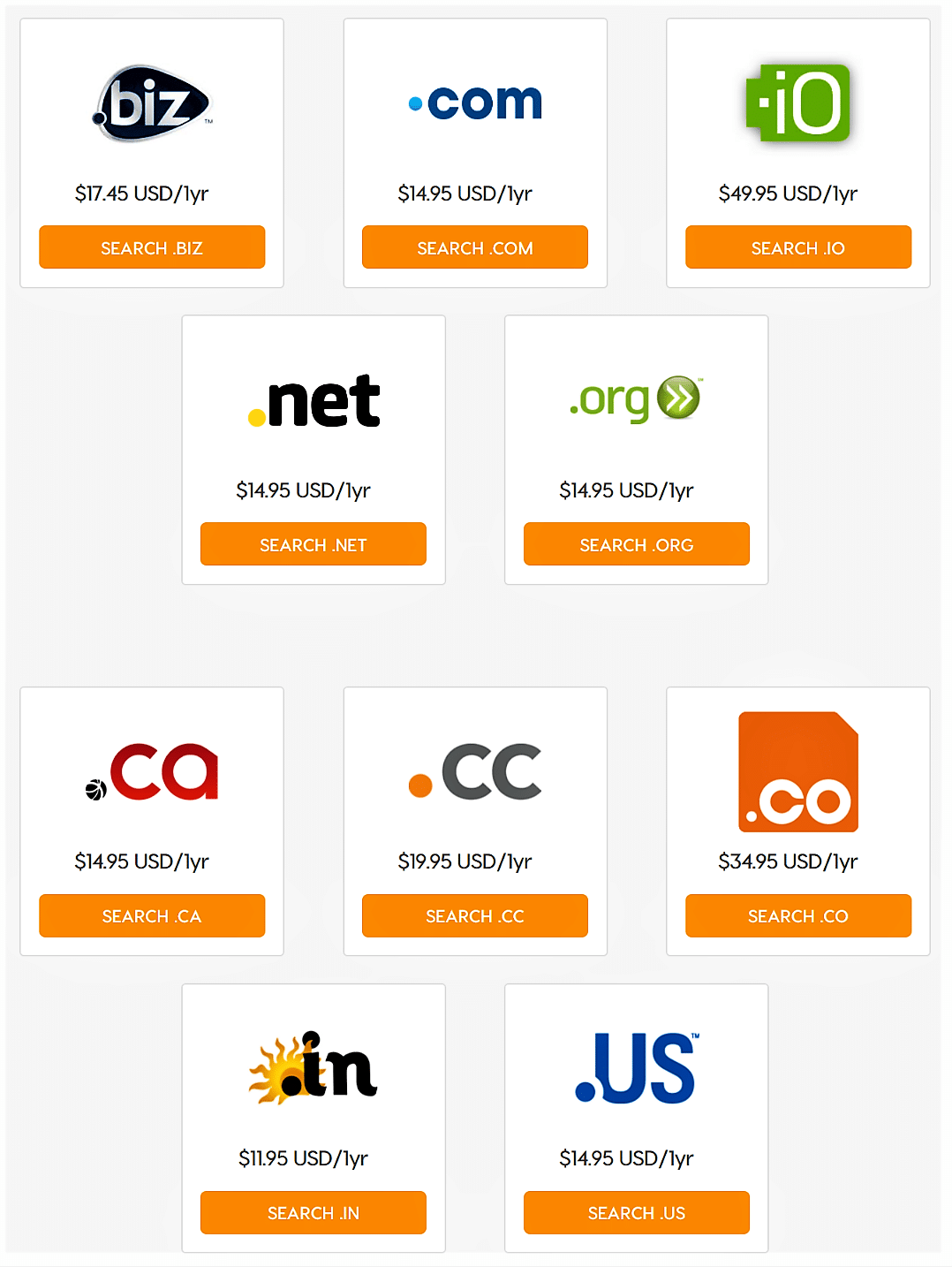 Their most popular extensions breakdown as follows:
While you might not get the cheapest deals on domains directly through A2 Hosting, it's an option if you don't feel like transferring one.
[quick_offer id="22817″]
A2 Hosting Transparency and Independence
We don't think a company is "good" or "bad" simply due to its size. It's all about tradeoffs.
Using a large corporation has several significant advantages. They usually have the resources to offer large-scale, all-encompassing solutions. They have cheaper unit costs, which they may pass to the customer. They are also more stable than small start-up businesses.
Small companies are usually more agile, closer, & more responsive to the customer and less likely to view customers solely through a Net Promoter Score lens.

A2 Hosting Review
In the world of hosting, it depends on your goals and preferences. There is no correct answer.
It means it's a significant advantage that A2 Hosting is a founder-owned, independent company simply because that is so rare in 2023. Most hosting companies are brands of Endurance International, GoDaddy, or the Web.com group.
And not only is A2 Hosting independent, but they also are stable and growing and use its independence to promote transparency and accessibility that a big brand simply can't match.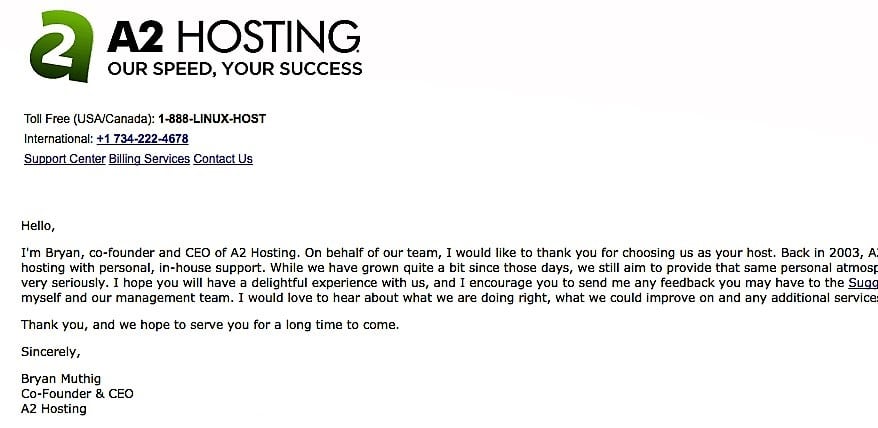 If you are looking for a hosting company rather than a hosting brand A2 Hosting will tick that box. If not, you can ignore this section and focus on your priorities.
A2 Hosting Uptime and Speed Test
This feature provides an ultra-fast hosting experience. A2 has turbo servers with the latest SSD technology to provide super-fast hosting services to all its users.
A2 Hosting Load Testing Result 2023:
The A2 Hosting recorded an average response time of 102ms in the load handling test. I sent 500 simultaneous visitors to the site for this test and measured the response. The test site handled the load better with no 400/500 errors. See the detailed graph below: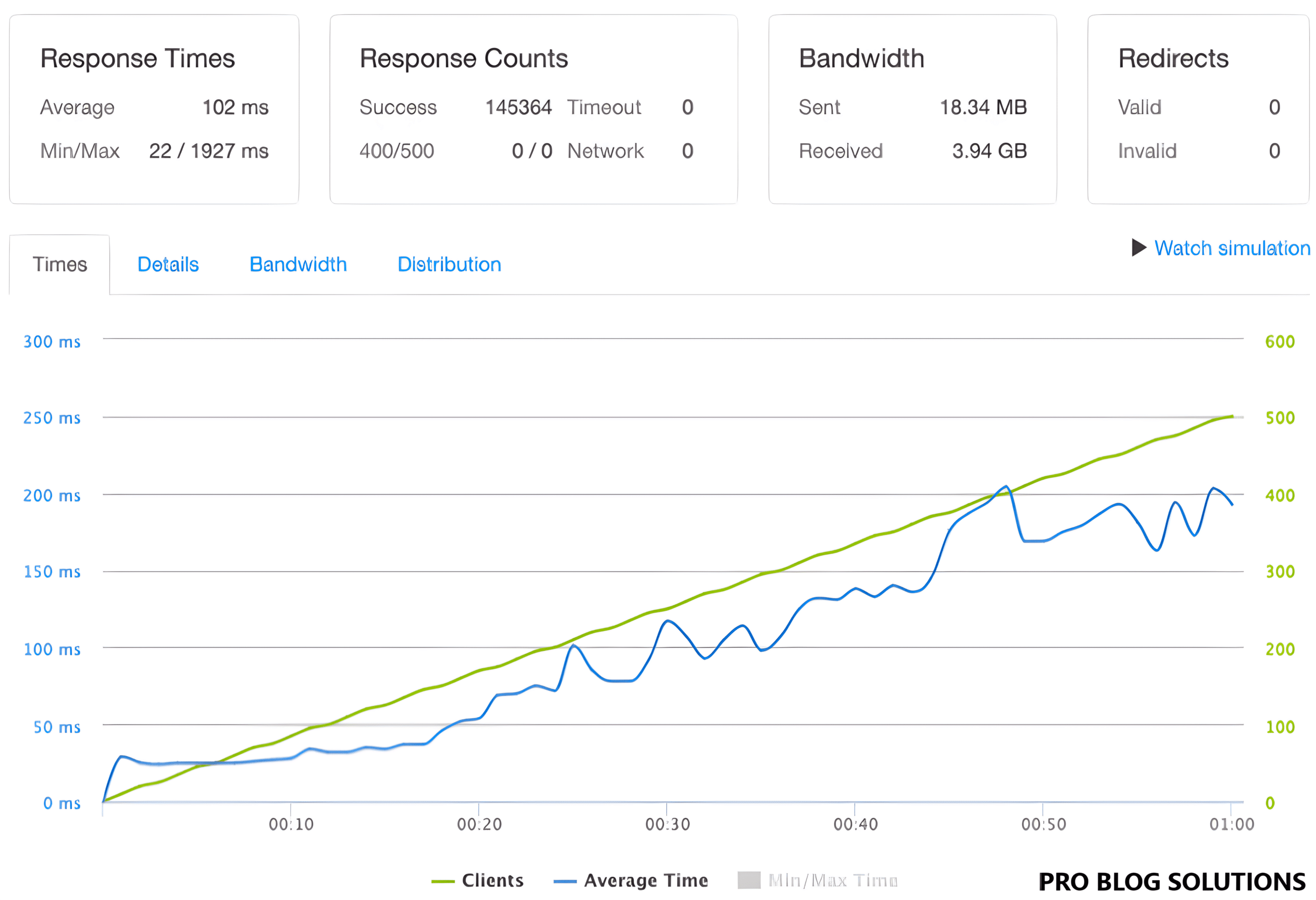 As we all know, fast Hosting and website speed are essential Google ranking factors, and without them, your website will not succeed.


As you plan to work with this web hosting service provider, you should know they don't take responsibility for ISPs and browser caching issues. Such problems often stem from the lack of upgrades and maintenance. They, however, try to deliver what they promise to their customers to ensure that you have no problems with your site.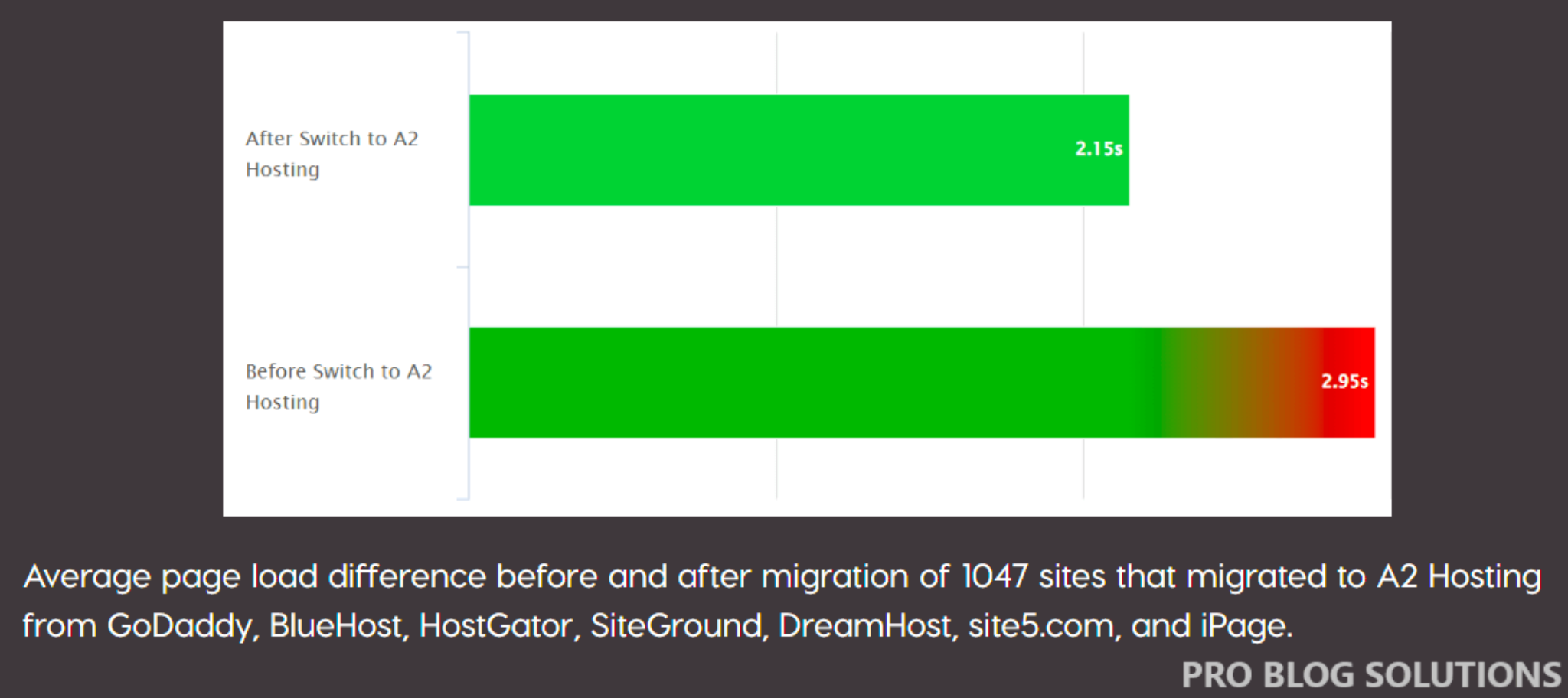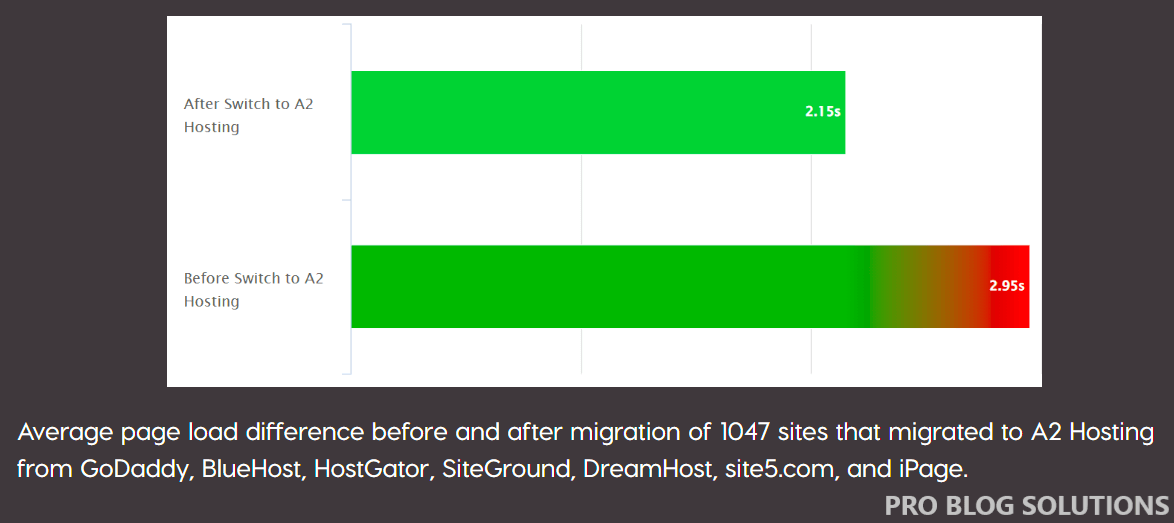 Though they may not be perfect, the company makes up for its flaws with SwiftServer. It is a form of advanced technology which increases hosting performance. A2 hosting provides you with fast speed for your website. To achieve this, they have spent much time studying different hosting solutions.
It led to the discovery of caching, which uses any hard disk or ram. It provides you with a full-speed web experience.
Thanks to the incorporation of the quadruple redundant network, you can remain connected even if the hosting data center links are down.

A2 Hosting Review
Sometimes, websites go down due to different reasons. It is bad for business since it can cost you a lot regarding revenue and make it hard to gain new clients. The technical experts in A2 work tirelessly to ensure your site remains live.
Turbo vs. Turbo Boost Testing
We tested their new Turbo platform versus legacy Turbo servers to compare performance. We simulated real-world scenarios by creating a site using WordPress and WooCommerce. After loading 10,000 products into WooCommerce, we ran several benchmarks to act as users hitting the home page, browsing the store, and adding items to their cart.
To simulate a higher load, we tested 100+ simultaneous users, each clicking a new link randomly every 5 seconds.
The Results of the above scenario:
Compared to A2 Hosting's previous Turbo Hosting service, the new Turbo Boost platform improves the responsiveness of our website in every way possible.
Average Time to First Byte: Reduced by 68%
Legacy Turbo Time To First Byte: 377 ms
New Turbo Boost First Byte: 118 ms
Average Click Time: Reduced by 47%
Legacy Turbo Time To Last Byte: 529 ms
New Turbo Boost Time To Last Byte: 278 ms
Simultaneous Users: Increased by 650%
Testing Summary:
The average Time to First Byte (TTFB), or the time between creating a connection to the server and downloading the page contents, was reduced by 68% on A2 hosting's new Turbo platform.
That's only half the story. Once the first byte is received, the rest of the page is still to deliver. This is the time to last byte. We saw a similar 47% reduction in this metric.
A2 hosting Turbo Boost platform could maintain this performance when simulating a busy site. In fact, the new Turbo Boost platform maintained these same low TTFB and Click Times up to 650 simultaneous users.
The company promises its customers a 99% uptime guarantee and uses advanced data centers to ensure your site keeps up with the latest security patches.
Let's get into the details.
| Month & Year | Server Uptime | Server Response Time | Result |
| --- | --- | --- | --- |
| February | 99.98% | 318 ms | Excellent |
| January | 100% | 325 ms | Excellent |
| December | 99.99% | 420 ms | Excellent |
| November | 99.99% | 328 ms | Excellent |
| October | 100% | 280 ms | Excellent |
| September | 99.98% | 415 ms | Excellent |
| August | 99.99% | 302 ms | Excellent |
| July | 99.98% | 409 ms | Excellent |
| June | 100% | 429 ms | Excellent |
| May | 99.94% | 386 ms | Good |
| April | 99.97% | 511 ms | Excellent |
| March | 99.99% | 418 ms | Excellent |
Uptime and speed test results of A2 hosting in the last year.
To provide accurate information for the A2 speed, we have made a speed test using the Pingdom and GTmetrix speed test on a Generatepress WordPress lightweight theme hosted on the shared A2 web hosting.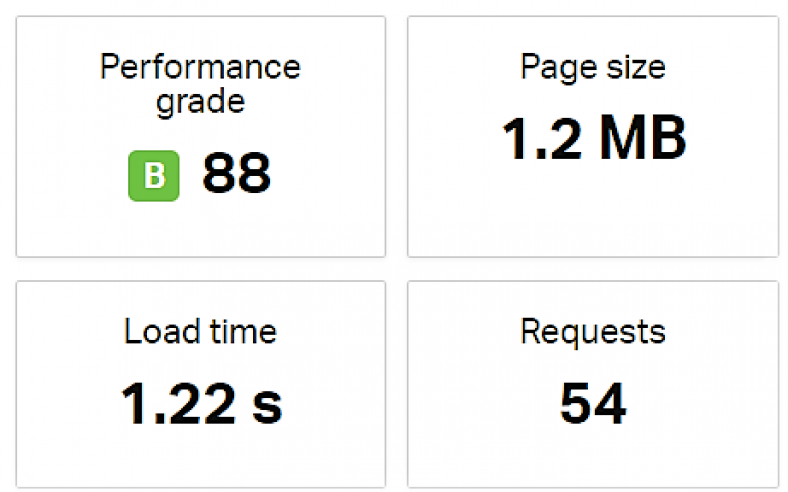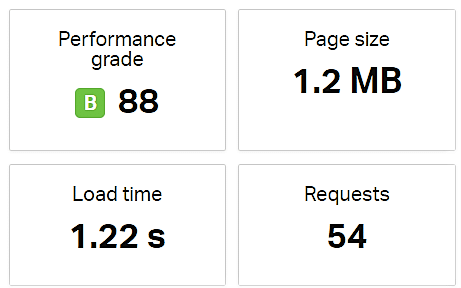 On Pingdom, the website loading speed was 1.22 seconds, a good result for Google. The Uptime we estimated from the test was 99.9%.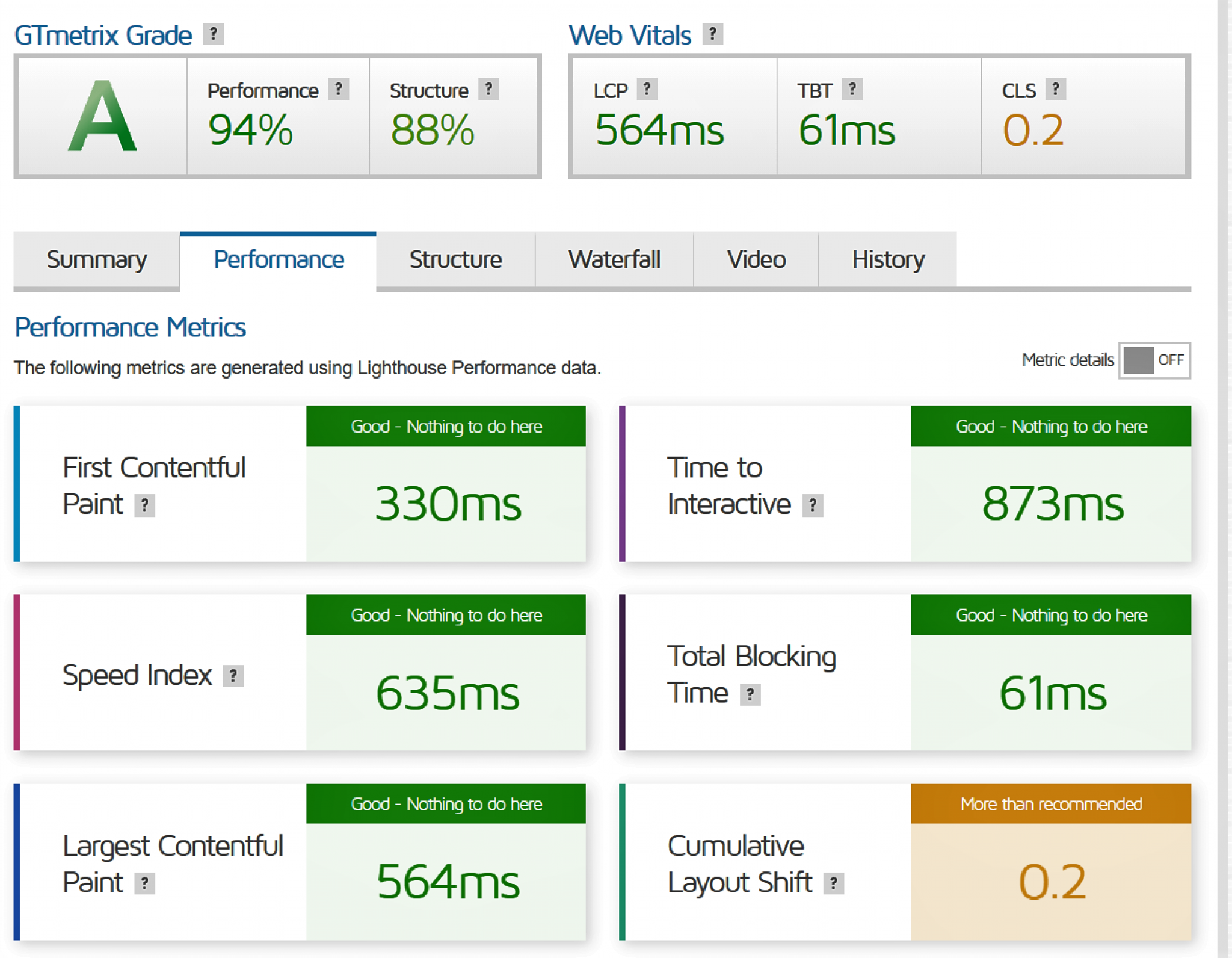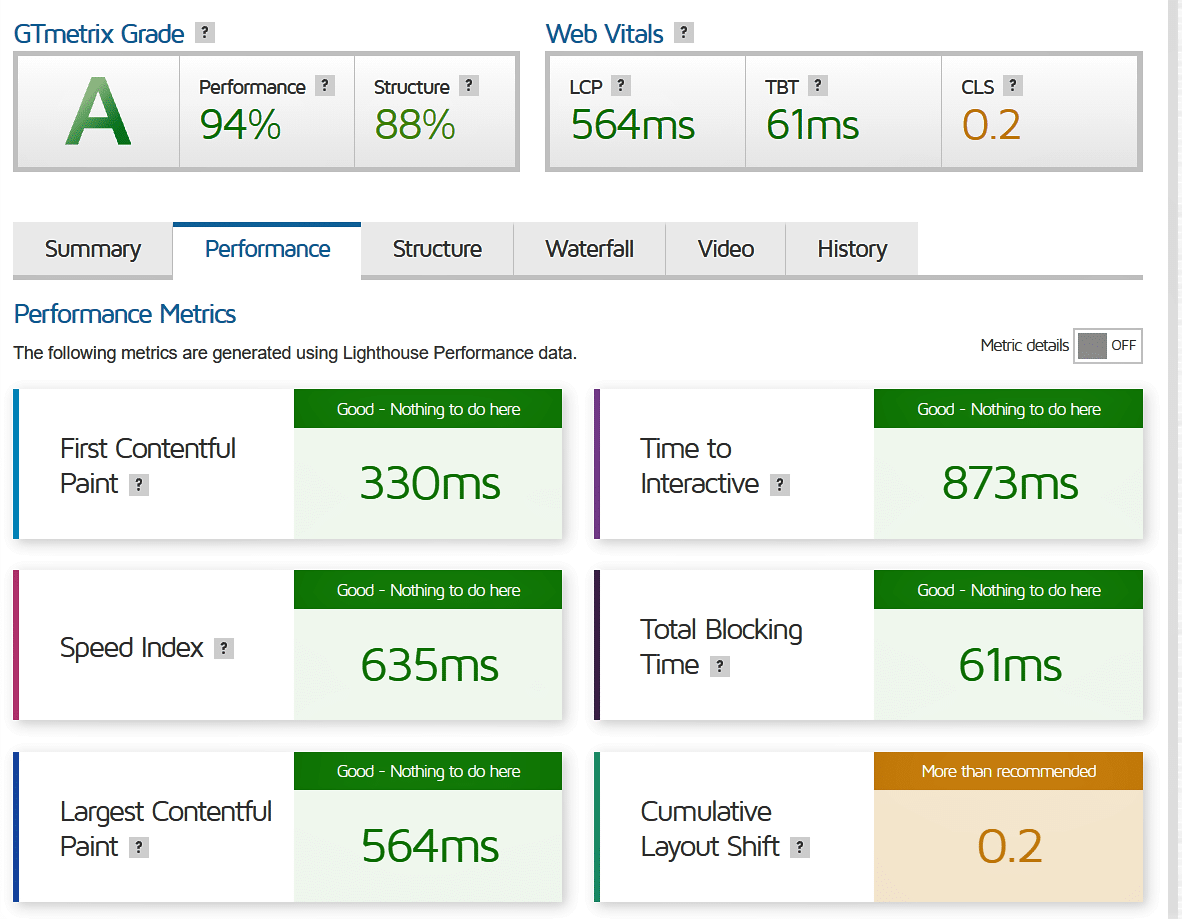 Of course, these results are relative because they can change over time. A2 has 4 data centers on 3 continents, and the best connection you get is the USA.
Data Center Options:
USA – Michigan
USA – Arizona
Europe – Amsterdam
Asia – Singapore
But if you can spend more money for some of their "turbo," you will get more speed.
A2 Hosting Ease-of-Use
A2Hosting scores excellent marks for ease of use and customer onboarding, which starts with a welcome email sent minutes after you complete your order for services. Many other companies just provide a link to their site with no instructions, but A2 Hosting provides information on your plan, account, DNS, FTP, email, etc. You can have your first site up and running within just a few minutes.
Your account includes the latest version of cPanel, optimized to A2. Through cPanel, you can view information on your site and carry out various administrative tasks. Even if you have minimal experience or are a complete greenhorn with website administration, you should be able to find your way around pretty quickly. Needless to say that each plan comes with a Softaculous 1-Click install for virtually anything open-source.


If you are an advanced webmaster, you will find the cPanel easy to use but not overly simplistic or basic; plenty of advanced features are available. You can, for example, create a private nameserver or modify the A-records.
A2 Hosting Support
Finding support is straightforward. No matter where you're, a top bar that sticks around the website has two options: "sales and support" and "chat." The first will direct you to the knowledge base, which contains categories to get you where you need to go. Below the categories, you'll find multiple ways to contact A2 Hosting.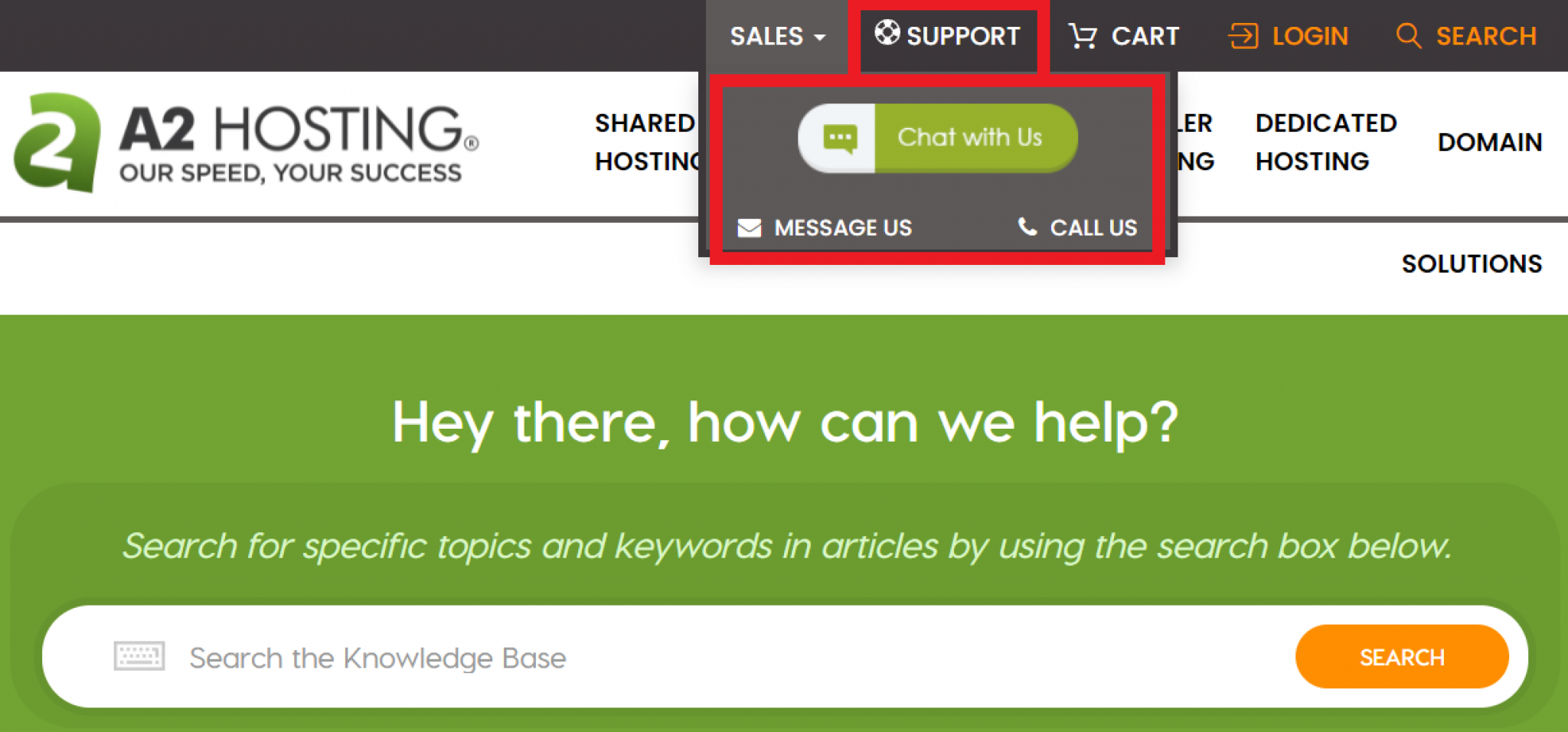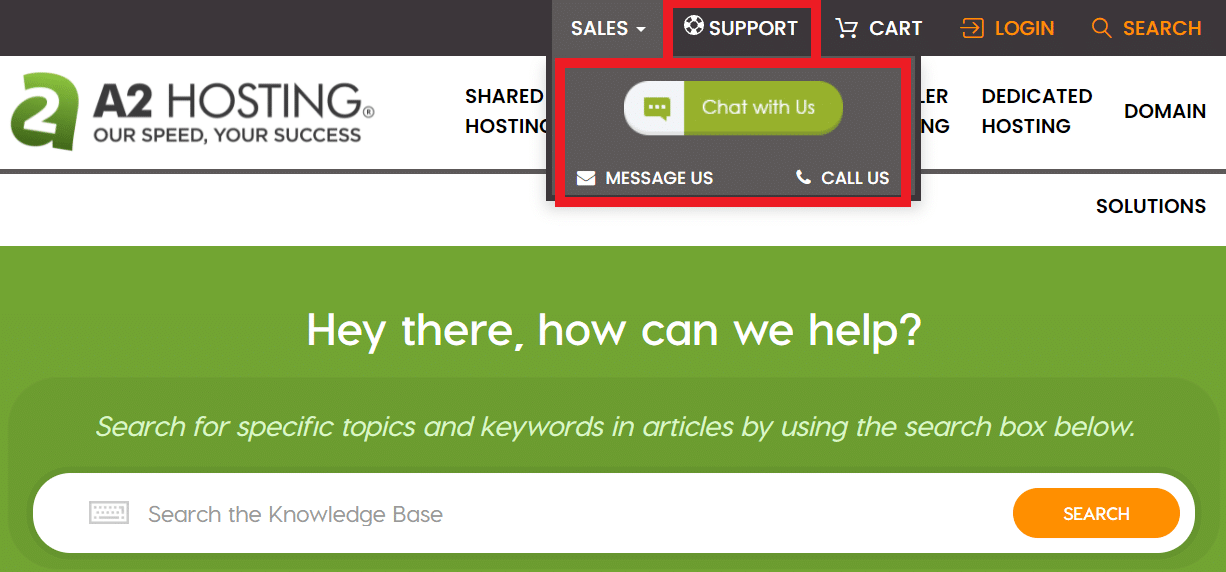 Live chat, email, and phone support are present, splitting email support into general support, sales, and billing. It's worth noting that you can access phone and live chat without an account. The same goes for sales emails, but billing and general support emails require your account credentials.
Agents are helpful and responsive but not the fastest. Live chat responded quickly, but that's the expectation. On the other hand, ticket-based support dragged its feet. It took a couple of days to receive a response, and though it was detailed, we couldn't help but feel A2 Hosting could've been more prompt.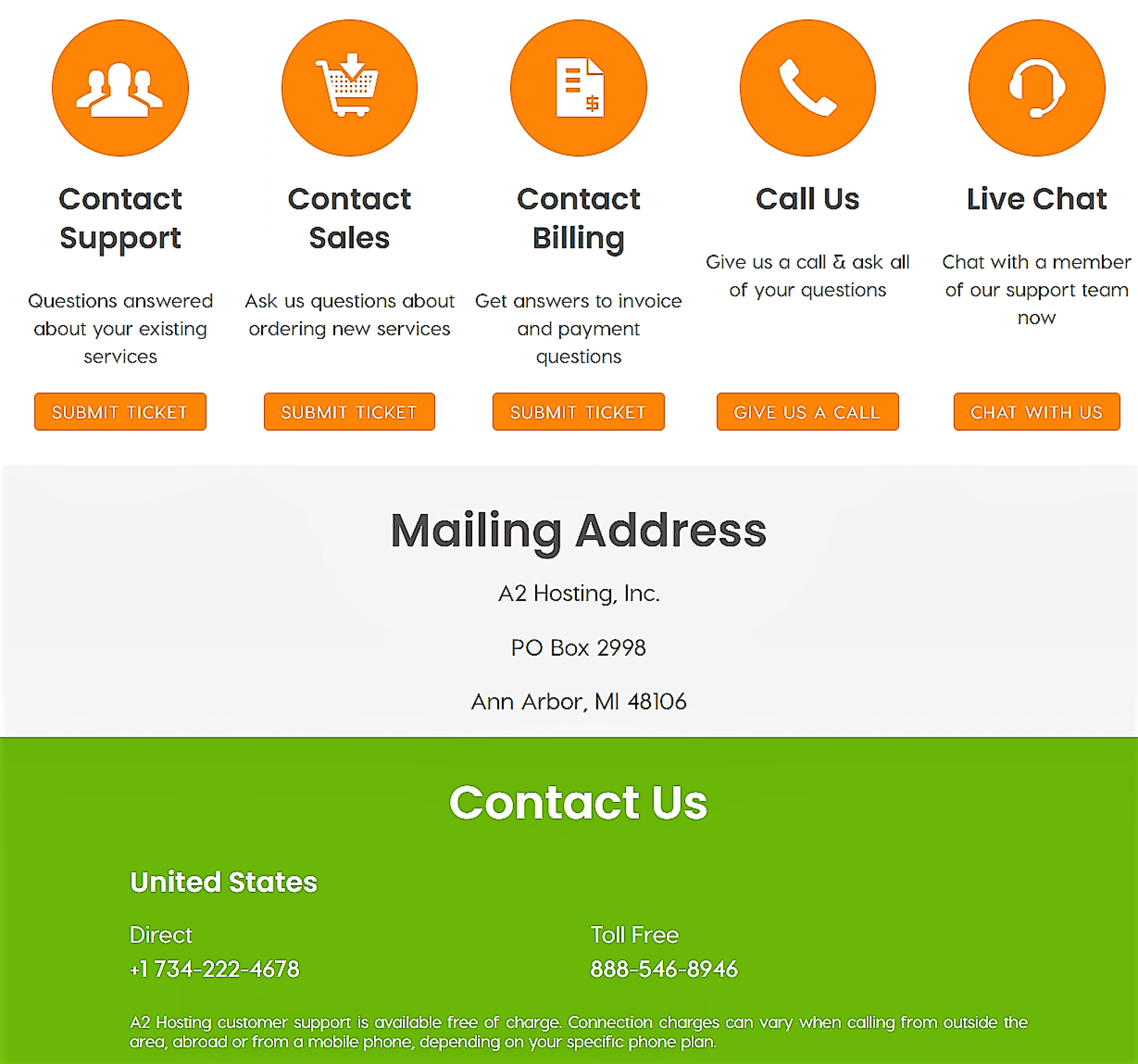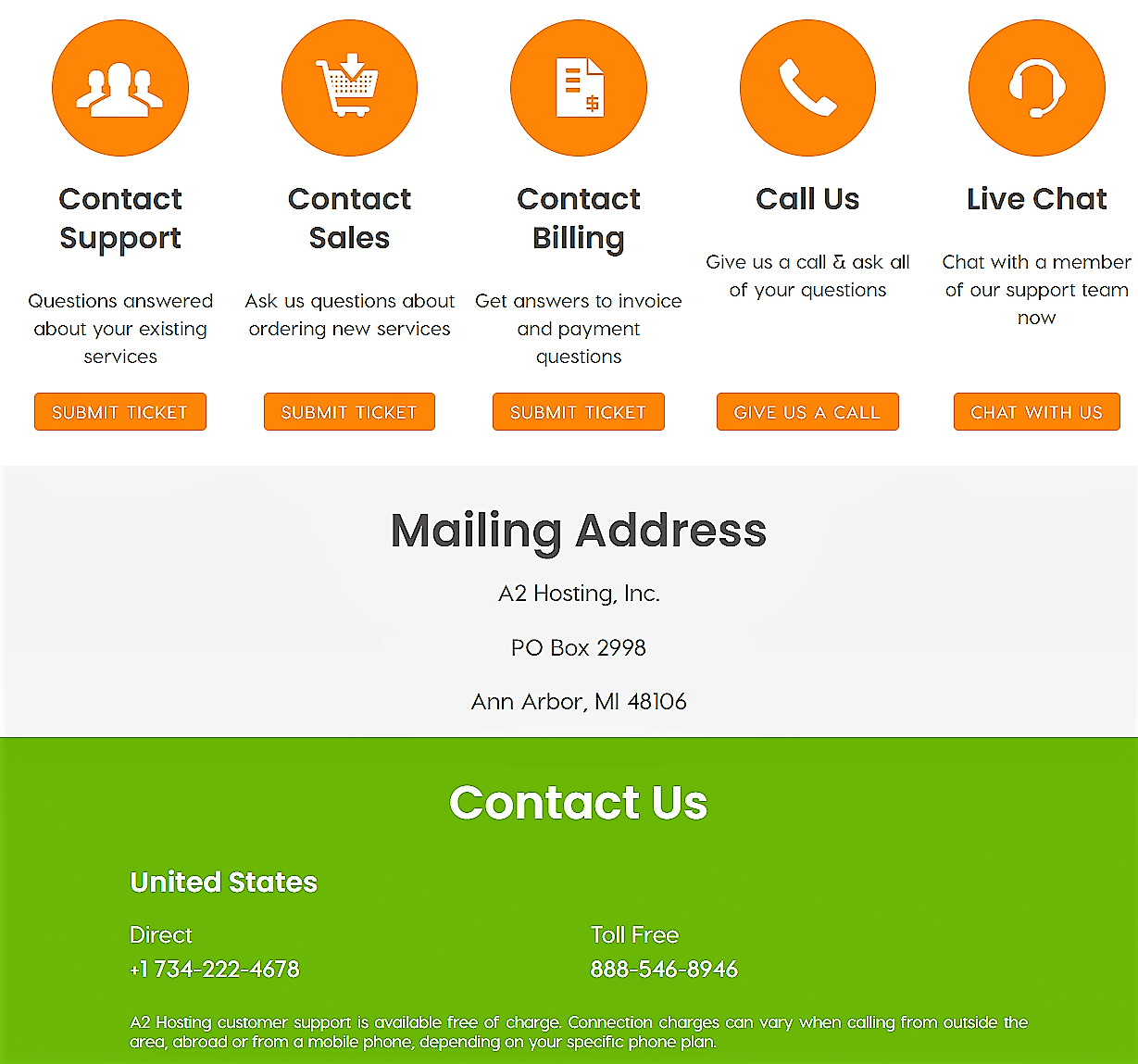 You'll unlikely need to reach out to support much, though. The knowledge base covers many topics, ranging from managing your billing to troubleshooting your website if it gets infected. There's a balance between troubleshooting, clarifications, and tutorials, which we like to see.
Plus, the articles are detailed. A2 Hosting provides screenshots and deep instruction for topics as mundane as paying invoices in the client area. Besides the sluggish email responses, we're impressed with A2 Hosting's support system.
A2 Hosting Features to Boost Your Business Site
A2 Hosting stands out from the competition to make sure your business site performs optimally:
A2 Hosting Shared Hosting Pricing Details
They have three plans for shared hosting packages – StartUp, Drive, Turbo Boost & Turbo Max.
They offer unlimited storage, transfers, and an exclusive cPanel for controlling your account details and website features.
They also give website owners free SSL certifications and a free NVMe SSD. In addition, you can easily integrate shopping cart applications and turn your website into an eCommerce shop.
Shared Hosting is an excellent option for beginners and other groups of people that don't expect much traffic on their website. With a shared hosting subscription, you will share servers with other users. A2 Hosting has four different shared hosting plans:
Startup: $2.99/month
STARTUP PLAN $2.99 monthly
72% Off (Was $10.99)
Great Start For A Single Site.
1 Website
100 GB SSD Storage
Free & Easy Site Migration
Money-Back Guarantee
Drive: $5.99/month
DRIVE PLAN $5.99 monthly
53% Off (Was $12.99)
More Sites & 2X Resources.
Unlimited Websites
Unlimited SSD Storage
Free & Easy Site Migration
Free Automatic Backups
Money-Back Guarantee
Turbo Boost: $6.99/month
TURBO BOOST PLAN $6.99 monthly
66% Off (Was $20.99)
Turbo Servers + More Power
Unlimited Websites
Unlimited NVMe SSD Storage
Free & Easy Site Migration
Free Automatic Backups
Turbo (Up To 20X Faster)
Money-Back Guarantee
Turbo Max $14.99/month
TURBO MAX PLAN $14.99 monthly
50% Off (Was $25.99)
A2 Hosting's FASTEST Shared Server
Unlimited Websites
Unlimited NVMe SSD Storage
Free & Easy Site Migration
Free Automatic Backups
Turbo (Up To 20X Faster)
5X More Resources
Money-Back Guarantee
The difference between the features that come in each plan isn't significant. We find the Drive Plan the best buy plan. You get two significant upgrades from Startup Plan; unlimited hosting websites and automated server backups. Two more expensive plans don't come with such significant boosts in features, so we advise that, for shared Hosting, you stick to the Drive plan.


All A2 shared hosting plans include free site migration and SSL certificates. You will also get access to an easy-to-use site builder with each shared hosting plan. The real surprise among A2 shared hosting features is 1-click website staging. However, the biggest pro of A2 shared Hosting is SSD storage.
Most hosting providers use SSD storage as a privilege of more expensive hosting types. With A2 Hosting, you can enjoy the improved performance of SSD storage, even with their cheapest plan.
A2 Hosting Managed VPS Hosting
Virtual Private Servers, or VPS, give you the cost benefits of Shared Hosting with the performance and control of Dedicated Hosting. VPS is a cost-effective hosting option that allows you to have dedicated resources, increased security, and complete control of your environment.
Turbo plans provide even more speed and performance with 20X faster servers. With a VPS Managed Hosting plan from A2, they take care of much of the maintenance, security, and network performance while providing you with 24/7 support.
Lift 4 $39.99/month
LIFT 4 $39.99 monthly
51% Off (Was $69.99)
Affordable & Fast Managed VPS
4 GB RAM
150 GB SSD Storage
2 TB Transfer
2 Cores
Free SSL Certificate
Free cPanel Control Panel
Free & Easy Site Transfer
Money-Back Guarantee
Lift 8 $54.99/month
LIFT 8 $54.99 monthly
53% Off (Was $99.99)
Best Selling Managed VPS
8 GB RAM
250 GB SSD Storage
3 TB Transfer
6 Cores
Free SSL Certificate
Free cPanel Control Panel
Free & Easy Site Transfer
Money-Back Guarantee
Match 8 $59.99/month
MATCH 8 $59.99 monthly
57% Off (Was $139.99)
Up To 20X FASTER Turbo VPS
8 GB RAM
150 GB NVMe SSD Storage
2 TB Transfer
2 Cores
Free SSL
Free cPanel Control Panel
Free & Easy Site Transfer
Money-Back Guarantee
All plans include 2 dedicated IP addresses, free migration, and a free SSL certificate.
Turbo Features:
With A2 hosting, you can leave the hosting challenges to A2 Hosting while you attend to your customers. Get benefits from their hassle-free and seamless hosting plans. Here are the several ways in which opting for a2 managed VPS hosting services would benefit your business:
1. Enjoy Full Root Access – With full root access, you can tailor your managed server to meet your specific needs as you're not sharing it with other entities.
2. Cost Savings – With managed virtual Hosting, you can eliminate expenses incurred on hiring dedicated staff to take care of the technical administration and management tasks.
3. Scalability – Managed VPS hosting services also provide scalability, a crucial requirement for growing businesses. With rising traffic, they can quickly ramp up your server resources to meet the increasing demands.
4. Security – With managed VPS hosting, you get an IP address unique to your server, which offers increased website security.
A2 Hosting Managed Bare Metal Dedicated Hosting
Dedicated Server Hosting is the ultimate web hosting solution. In short, dedicated hosting is a solution when renting a physical website server. You do not share this server with anyone, so it can be configured to meet your needs. Since all of the server's resources are yours, and you do not have to share them with other users, you should experience enhanced website performance and stability.
For huge websites that need a lot of resources but don't want to deal with anything host-related, A2 Hosting offers extensive managed dedicated server hosting options.
Managed Bare Metal Dedicated Hosting lets you have customization options and dedicated resources for your own BMD server. At the same time, A2's Guru Team handles the configuration and optimization of the hardware, core server software, network, and security, including deploying patches and updates.
A2 hosting's new servers give you CPU choices, NVMe storage options, and pre-configured Turbo options for the highest speed and performance possible.
WARP 1 $155.99/month
WARP 1 $155.99 monthly
37% Off (Was $249.99)
State-of-the-Art Dedicated Servers
Intel Xeon E-2224 4.6GHz Turbo CPU
16GB DDR4 ECC RAM
2X1 TB SSD Storage
6TB Transfer
Root Level Access
Free SSL Certificate
Free & Easy Site Migration
Money-Back Guarantee
WARP 2 AMD $185.99/month
WARP 2 AMD $185.99 monthly
43% Off (Was $329.99)
State-of-the-Art Dedicated Servers
AMD Rome 2nd Gen EPYC 7232 3.2GHz Turbo CPU
32 GB DDR4 EEC RAM
2X1 TB SSD Storage
Free & Easy Site Migration
Money-Back Guarantee
Root Level Access
Free SSL Certificate
Free & Easy Site Migration
Money-Back Guarantee
WARP 2 TURBO AMD $215.99/month
WARP 2 TURBO $215.99 monthly
43% Off (Was $379.99)
State-of-the-Art Dedicated Servers
AMD Rome 2nd Gen EPYC 7232 3.2GHz Turbo CPU
64 GB DDR4 EEC RAM
2X1 TB NVMe M.2 SSD Storage
Free & Easy Site Migration
Money-Back Guarantee
Root Level Access
Free SSL Certificate
Free & Easy Site Migration
Money-Back Guarantee
WARP 2 INTEL $185.99/month
WARP 2 INTEL $185.99 monthly
43% Off (Was $329.99)
State-of-the-Art Dedicated Servers
Intel Xeon Silver 4210R 10-Core 2.4GHz Turbo CPU
32GB DDR4 ECC RAM
2X1 TB SSD Storage
Free & Easy Site Migration
Money-Back Guarantee
Root Level Access
Free SSL Certificate
Free & Easy Site Migration
Money-Back Guarantee
Choosing a Dedicated Server Hosting solution may seem a bit intimidating and overwhelming. At A2 Hosting, they want to ease any worries or concerns you may have. The company will help you select the perfect hosting solution for your business and site.
Choose Your CPU: Select the dedicated plan with your chosen processor.
Ultra-Fast NVMe Storage Options: NVMe storage offers up to 3X faster read/write speeds with Turbo.
High Performance: A2 hosting is built for speed and performance. Their new BMD servers purr.
Ultra-Reliable Servers: Depend on A2 Hosting. A 99.9% Uptime commitment backs your account.
A2 HOSTING UNMANAGED SERVERS: Self-Configure Your Custom Server:
A2 HOSTING MANAGED SERVERS: 100% Worry-Free HostGuard Server Management:
A2's SSD dedicated hosting servers have the same configuration as servers in unmanaged dedicated hosting plans. The difference is that with unmanaged servers, you must install software, tools, libraries, etc., by yourself. In short, there is less work you have to do with a managed server, but you also get less control over the server.
A2 Hosting Reseller Hosting
Easily host your customers or launch your own hosting company with A2 hosting fully white-labeled Reseller Hosting solutions. Your customers will love their faster sites, hosted on 20X more secured Turbo servers.
After all, faster sites have better SEO rankings, lower bounce rates, and higher conversion rates. You'll love their expert Guru Crew Support and ultra-reliable servers backed by 99.9% Uptime Commitment.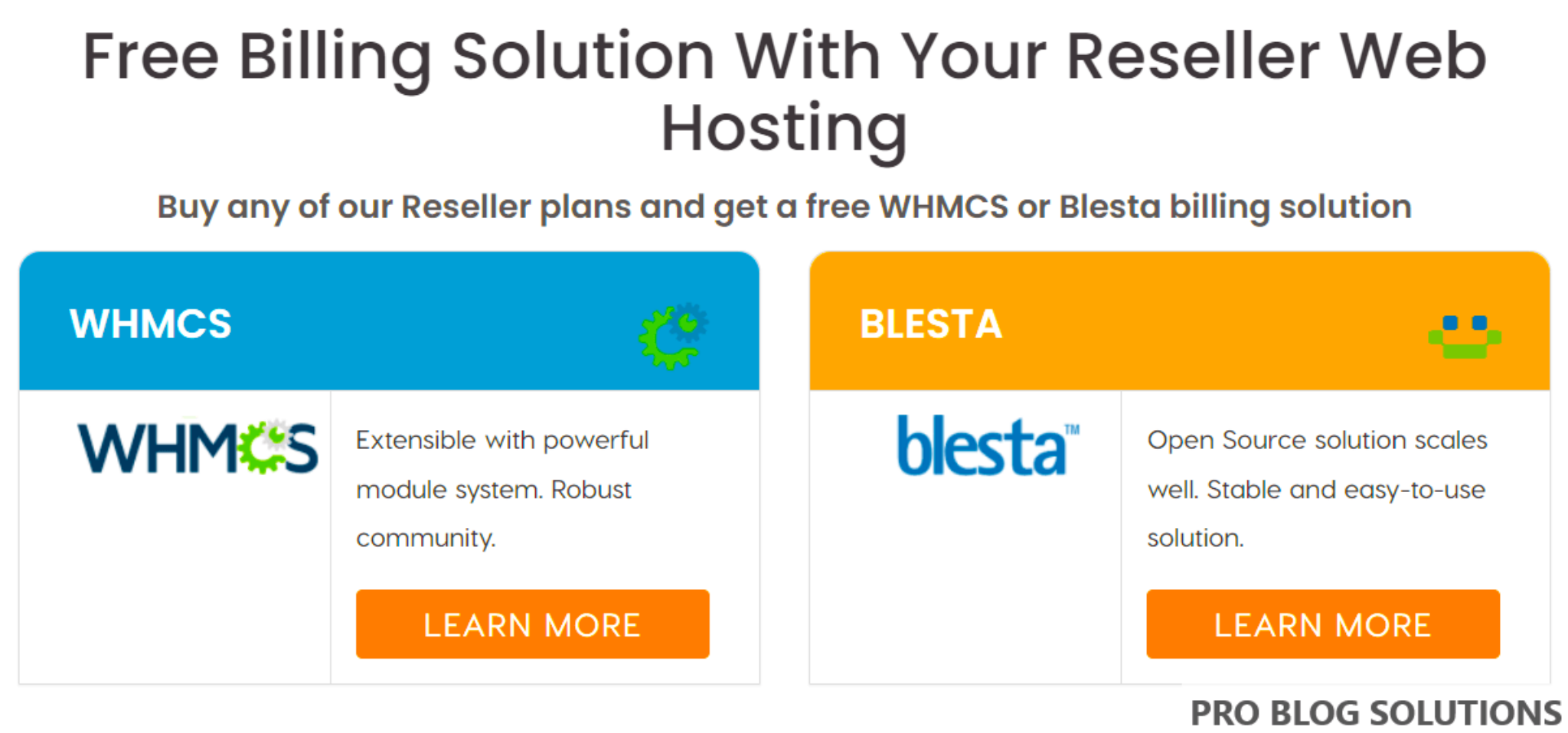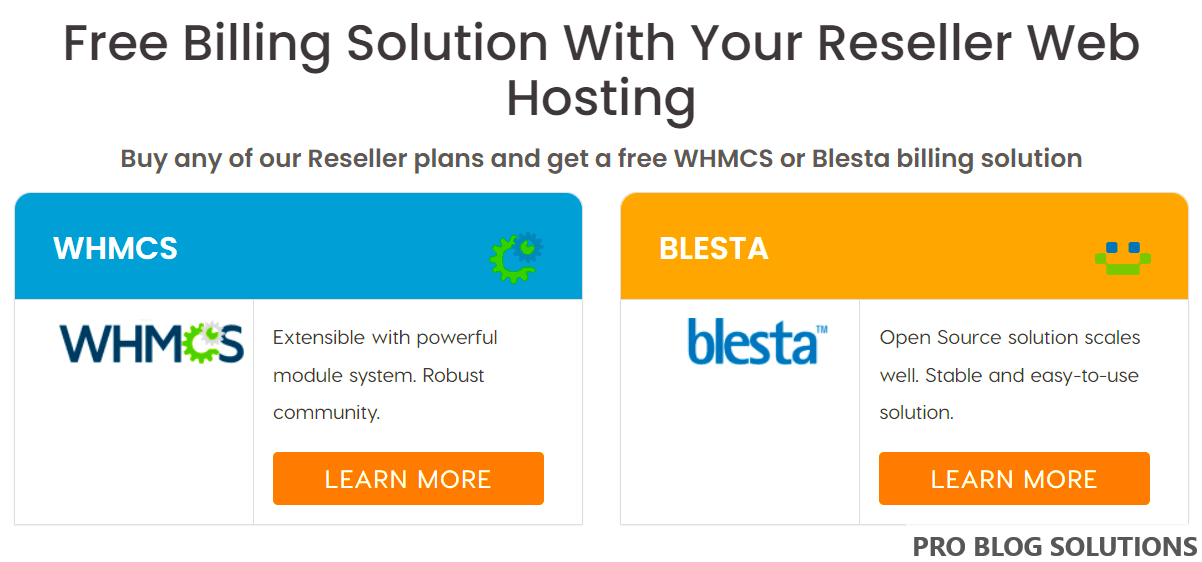 A2 Hosting Reseller Hosting Features:
High-Performance:
A 1-second page load delay impacts your bounce rate, SEO rankings, and conversion rate. You won't have to worry about all these problems if you choose A2 Hostings screaming fast SwiftServer platform. Your sites come hosted on their speed-optimized servers with your choice of server location, free SSDs, LiteSpeed web server, and up to 20X faster Turbo Server option, leading to better website performance. A2 Hosting Turbo Servers now feature AMD EPYC Servers with NVMEe drives with:
40% Faster CPU Performance.
2X Faster To First Byte.
Can Handle 9X More Traffic.
3X Faster Read/Write Speeds.
Developer Friendly:
Since its launch in 2003, they have focused on loading your account with the best versions of the most popular development software. Their servers support older versions too. Just some of the development software available in your account include:
PHP 7.3, 7.4, or 8.4 (You can choose your version).
Latest versions of MySQL, MariaDB, and PostgreSQL.
All updated and newly released versions of Python, PERL, and Apache.
Node.js 12 with FTP and SFTP access.
Free SSH access and free SSL.
Easy-to-Use:
At A2 Hosting, your Reseller Hosting account includes the user-friendly WHM control panel. You can use CPanel reseller hosting to quickly create and manage your customers' cPanel accounts, create and edit hosting packages, manage SSL Certificates, control DNS, and much more. It couldn't be easier to use.
Free Site Transfers


Do you want to move your site to A2 Hosting but are nervous about doing the actual site migration to their servers by yourself? Don't be. In most cases, they can move your site for free. Contact their friendly 24/7/365 Guru Crew Support team to request they move your site.
We can promise you that it will be a worry-free migration. That means no more barriers exist to getting on all the site speed optimization resources.
A2 Hosting Security
A2 is definitely among the companies that offer excellent security opportunities. As we all know, data protection is undoubtedly of paramount importance to any user.
A2 implements hardware firewalls that are designed to protect your server from attack. Besides, it also uses DDoS security, which ensures that any attacks on your server are denied.
A2 Optimized Software
Some of us enjoy tweaking our software, tinkering with the settings to squeeze out every performance drop. Others prefer things to work right out of the box with the best settings possible.
A2 Hosting punches above its weight with this feature, with software settings pre-tuned for maximum security and top performance. You can apply this optimization option to popular software like WordPress, PrestaShop, Drupal, and Joomla, so we don't have to worry about page load speeds.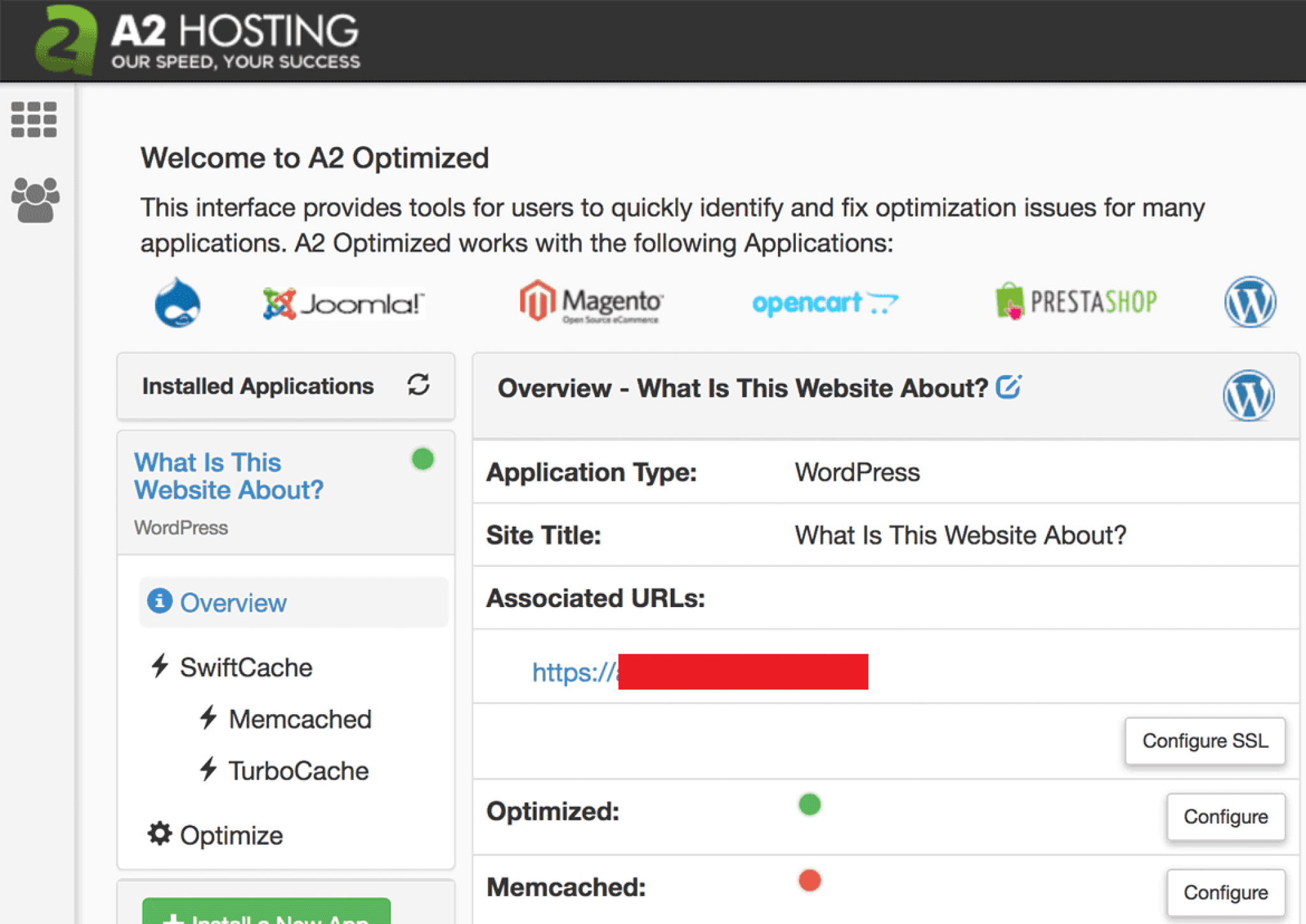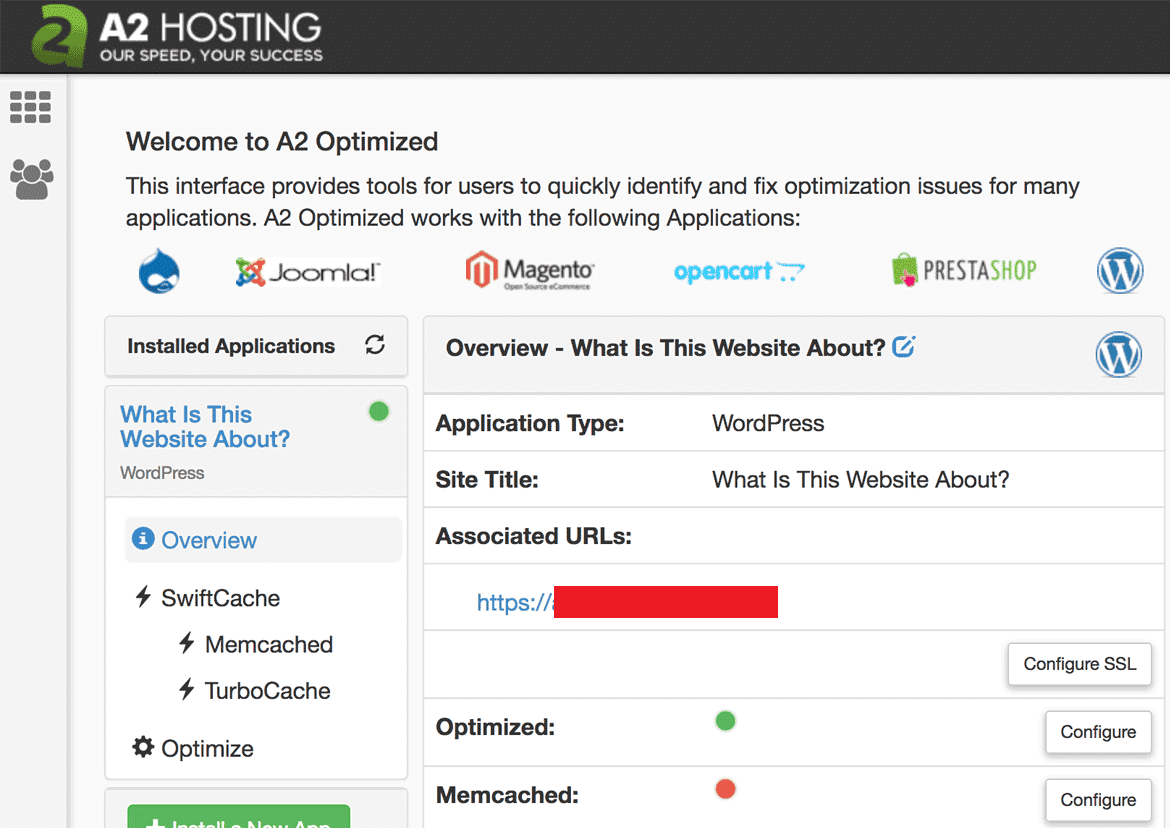 To give you a rough idea of how much better the software is with A2's Optimized Software, Optimized WordPress runs up to 6 times faster than non-optimized sites.
A2 Optimized Features:
Page caching to speed up site loading.
Database caching stores frequently used queries on disk or memory to speed up page rendering.
Object caching stores navigation and web element to speed up page rendering.
Stores static files on the browser to reduce page load after the page request.
Autoconfiguration to condensed HTML, CSS, and JS files to increase download speed.
Enables file and image compression, which saves bandwidth and improves page load time.
Secure and Faster Memcached Unix socket files.
Advanced optimization, including GTmetrix and CloudFlare, for better site speed.
A2 Optimized Benefits:
For WordPress websites, A2 Optimized for WordPress comes pre-installed on your Web Hosting account.
Enables WordPress's hardening rules in. htaccess to avoid brute-force attacks by bots.
80% bandwidth savings when you minify HTML, CSS, and JS files.
Disk-Based Page Caching gives a 10x improvement in overall site performance when fully configured.
Provides Google reCAPTCHA on both the login form and comments to enhance security.
1-Click Memcached Configuration to improve your site's database performance.
They've even offered users their A2 Optimized Site Accelerator with the Turbo plan, which has pre-configured caching options to help your site load faster. You've got 3 caching options:
Turbo Cache – for up to 20x faster load speeds.
OPcache/APC – cuts PHP page response times in half.
Memcached – keeps your data in memory for quick retrieval.
Money-Back Guarantee
If your website goes down, it can cost you significant revenue and potential new clients. A2 Hosting provides a 99.9% uptime guarantee, and the technical experts work tirelessly to ensure your online business remains up and live at all times.
A2 Hosting uses the most advanced data centers and industry best practices to ensure your site has the latest security patches.
Try A2 Hosting for yourself. If you decide that, for whatever reason, A2 Hosting isn't ideal for your needs, you'll receive a full refund within 30 days or a pro-rata refund on the unused services if you cancel after 30 days.
Pros of A2 Hosting:
Cons of A2 Hosting:
A2 Customer Opinions
Statement of User 1: A2 Hosting Review
Excellent product, Excellent company, Excellent Customer Service! I can't say enough good things about A2 Hosting! I'm not being paid to say this, I've had them as my WordPress Site host for over 2 years, and there's always a live person who can help me even if it's midnight. I've never experienced downtime, either. See the screenshot below: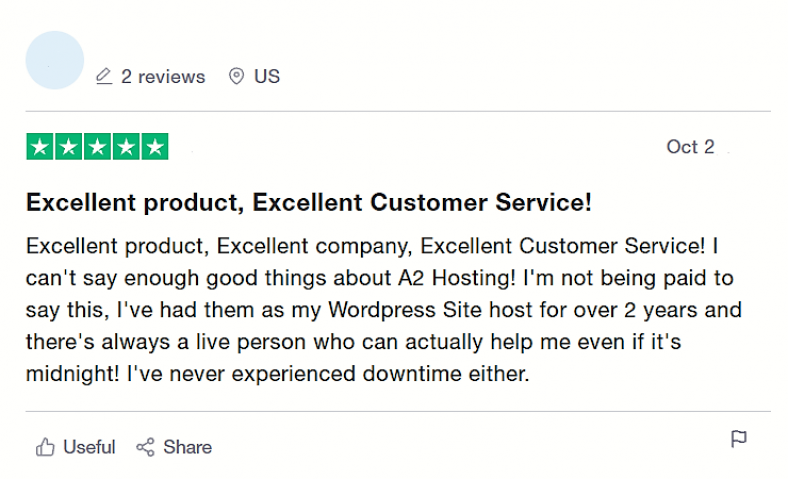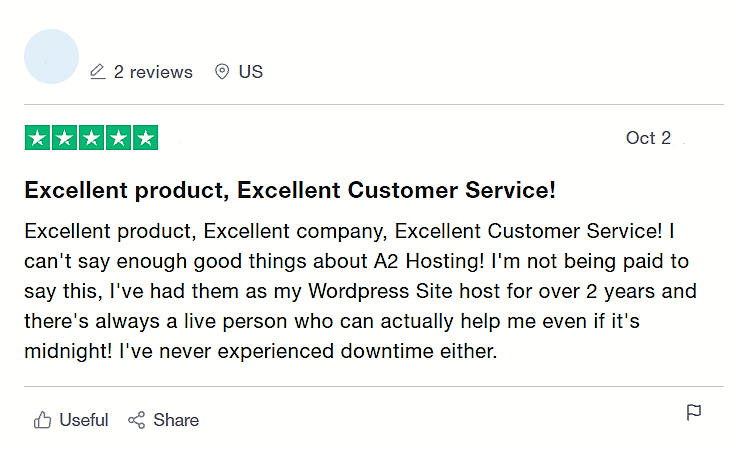 Statement of User 2: A2 Hosting Review
The support Gurus have consistently earned 5 stars and an A+ in knowledge, effort, courtesy, and overall customer engagement. I just know they are there for me when I ask. No question is beneath them. These Gurus, I believe, look forward to hearing from their customers—a real noticeable difference in support care and customer service.
Some other customer opinions screenshots we listed below: A2 Hosting Reviews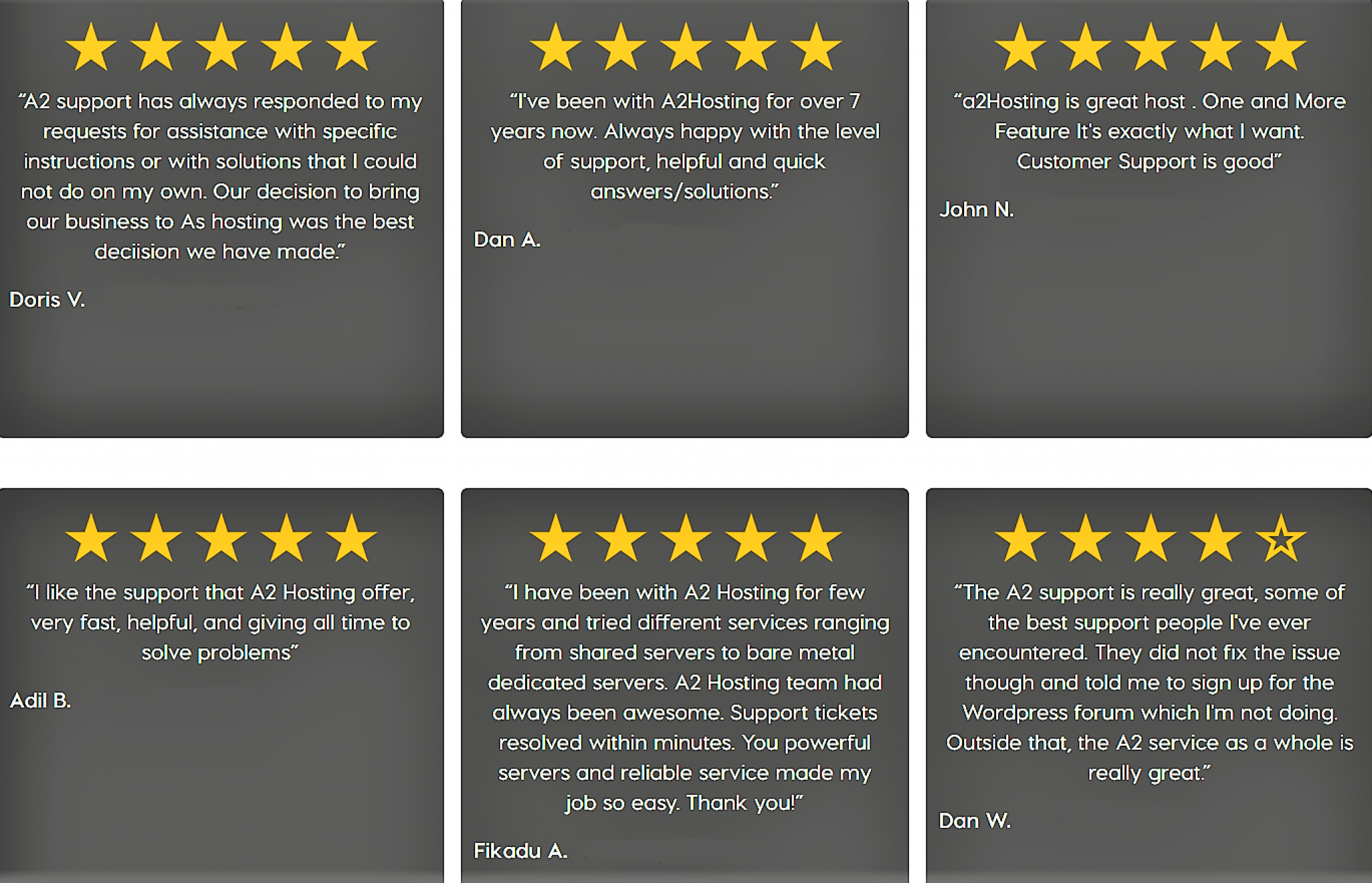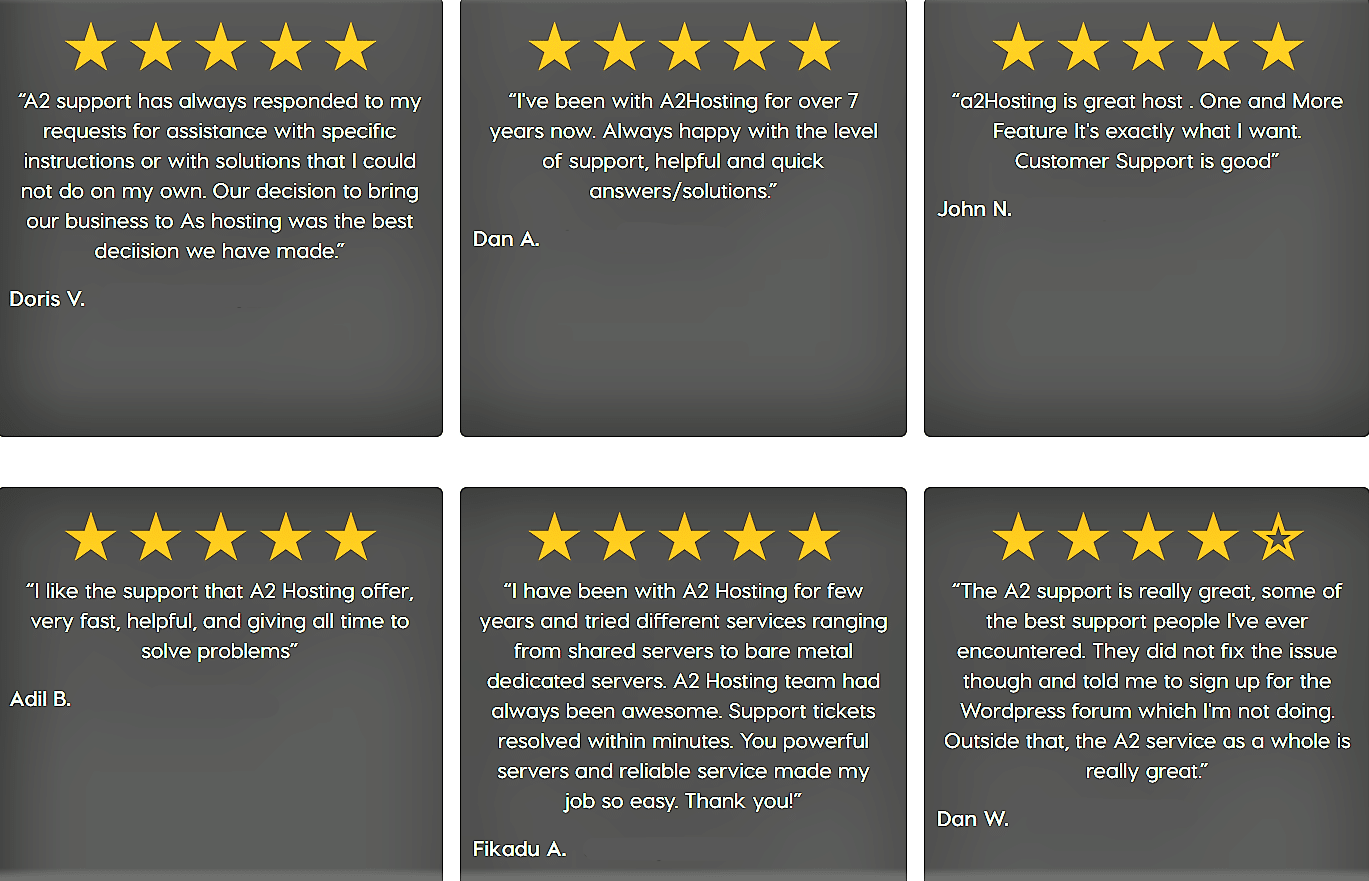 Who is A2 Hosting best for?
A2 Hosting offers outstanding plans with inclusions focused on delivering high-speed and secure websites. Its tools and features are best for those building websites that consume a lot of storage. It is also beginner-friendly, with a site builder and templates you may customize.
A2 Hosting is Best for:
Businesses with existing sites looking to move to a faster provider: If your business grows and needs more power and speed, then A2 Hosting is for you. Unlike Bluehost, which charges extra for that service, it allows you to transfer your domain and provides free site migrations.
Reseller hosting providers with an existing clientele with various budgets and needs: Those who looking for a reseller hosting service with multiple payment options, specifically on a monthly, annual, and triennial basis, can go for A2 Hosting. It is one of the best reseller hosting providers for its flexible payment terms and advanced features for its service speed.
Small businesses with a high volume of business emails: If you are on a budget and are looking for a web hosting company that offers unlimited business emails, try A2 Hosting.
Businesses that handle sensitive information: If you are looking for a secured web hosting service for your eCommerce, legal, or medical website, then A2 Hosting is for you. It provides perpetual features even on its entry-level plan. All plans include a dual firewall, brute force defense, reinforced distributed denial-of-service (DDoS) protection, virus scanning, server hardening, 24/7/365 security monitoring, and kernel updates.
Best for businesses with content-heavy websites: Despite A2 Hosting's slightly higher price tag than most basic web-hosting providers, it is still an excellent choice for those prioritizing speed, reliability, and performance. It also provides unlimited storage and unmetered bandwidth, ideal for companies looking to build sites with rich content, such as a huge online store with many product photos.
Companies with an international presence: A2 Hosting lets users choose from its data centers across three continents to ensure fast website loads for visitors.
Who A2 Hosting Isn't Best for?
A2 Hosting is an excellent choice for businesses with heavy consumption. Since it is packed with comprehensive tools for said usage, its plans have slightly heavier. The web hosting company that's best for you is the one that fits your needs most.
A2 Hosting is not Recommended for:
Businesses with very basic web hosting needs: While A2 Hosting is considered affordable, it isn't the cheapest option in the market. This web hosting provider is packed with excellent features for speed and security. Those who don't need these extras and are starting can not stick with A2 hosting.
Those looking for better green hosting companies: While A2 Hosting has its own green hosting initiatives, nothing beats GreenGeeks' 300% green energy match. It also provides outstanding web hosting services at lower prices.
A2 Hosting provides robust packages that ensure excellent website performance. However, this provider is over the top if you're a beginner and want to put your name there.
What is A2 Hosting?

A2 Hosting is a web hosting company with data centers located worldwide. Shared, WordPress, cloud, VPS, and dedicated hosting options are all available. You may expect fast website loading times worldwide with their data centers in North America, Europe, and Asia.

Is A2 Hosting good?

A2 Hosting is a good web host, especially for small companies. Even their entry-level plans come with a surprising number of extras. Even their most basic plan offers SSD storage, which exemplifies their suitability for small organizations. A2 Hosting is a good choice if you watch for hidden fees or conditions.

Is A2 Hosting owned by EIG?

EIG (Endurance International Group) is a large hosting company that has acquired many smaller companies. A2 Hosting is not one of those companies. A2 is an independent company that has remained founder-owned since founded in 2001.

Is A2 Turbo Server worth it?

A2 Turbo is only worth it if you make regular, active changes to your .htaccess files and PHP files and do not feel comfortable installing your caching plugin or researching the basics of website speed. 

Does A2 offer discounts for returning customers?

A2 Hosting does not offer discounts for recurring customers, although some customers may be eligible for free upgrades within the same server package. Downgrading to a lesser package costs $25 for a data transfer fee. A2 Hosting does give nonprofit organizations a discount, which they must prove by contacting the company through a support ticket.
Final Words on A2 Hosting Review 2023:
Our final verdict about A2 Hosting is that we can trust them. They provide great speed solutions with optimized turbo servers. Also, the support is knowledgeable and responds fast.
You want your website to be speedy and, if you have any issues, to be fixed fast. So, A2 is one effective solution to this problem.
What do you think of A2 Hosting? Let us know in the comments below, and, as always, thanks for reading.
[quick_offer id="22817″]