Do you want to start a business without money or credit? you might ask yourself: "Is it possible to start a business with no money?" Let me tell you one thing that starting a business with no money is possible.
You have an idea for a business, except you don't have any money to start it. Lack of capital is a common excuse for failing to start a business. If you have the drive to start a business, a great idea, and an unbelievable drive to succeed, you can start a business without money.
How to Start a Business With No Money?
Young and old people complain they want to start a business without money. If you have a viable business idea, don't let the lack of capital stop you. You might ask, "What type of business can I start without money?"
Here are some giant companies that started with almost nothing:
Whole Foods Market – In 1978, John Mackey and Rene Lawson saved and borrowed money from friends and family to open their first store in Austin, Texas. After getting evicted from their apartment, the two lived in their first store.
Apple, Disney, Google, Harley Davidson, Hewlett-Packard, Lotus Cars, Mattel, and Yankee Candle Company all started in garages.
Nike – Founders Philip Knight and Bill Bowerman started selling training shoes from their car trunk.
Dell – Michael Dell started as a dishwasher, making a whopping $2.30 per hour. Dell began to sell PC out of his college dorm.
Start Your Business While Keeping Your Job
Starting a business is risky. Starting a business with no money is even more difficult. Don't jeopardize your family's financial well-being. The longer you keep your job, the less pressure you put on yourself.
When you start your business, you are not ready to walk away from a steady paycheck. You'll have to work harder, but you can keep paying your bills as you grow your business. Once your business generates revenue, you can start thinking about transitioning out of your job.
Start a Business That Builds on Your Current Skills
Build on your passions and experiences. Instead of starting a business in a niche outside your comfort zone, stick to something you know. Build your business on your skills and knowledge. You can indeed learn new skills, but it will take time.
To start a business quickly, you must focus on what you can do now, not years from now.

Businesses You Can Start With No Money
Learning new skills will require more time and additional expenses. You might have to take courses, get licenses, pay consultants, etc. Starting a business in a familiar field will give you extra confidence. You don't need a miracle but must follow specific essential steps to successfully start a business without money.
Learn New Skills to Start a Business Without Money
Starting a business without money means learning to do things you usually delegate to an employee or an outside company. I agree it's exhausting to do all the work yourself, but you don't have the budget to hire help.
You can put every dollar back into your business by doing everything yourself. It will be challenging, but it is the only way to build up a cash reserve when you start a business with no money.
You Can Start a Service Business Without Money or Credit
A service business is one of the best businesses you can start without money. You can start a service business with practically no money. Instead of money, you need the ability to knock on doors and make sales.
Even if you want a product business, owning a service business can help. Use the service business to finance your dream business.
You may also like to read:
Here are some great product businesses that started out selling something else:
3M – Started as a mining company. From that, they sold sandpaper, then masking tape, the "Scotch Tape."
Microsoft – Started out by doing sporadic software development gigs.
37signals – Started out as web designers before they created products like Basecamp.
Here are more than 133 service businesses you can start today without any money: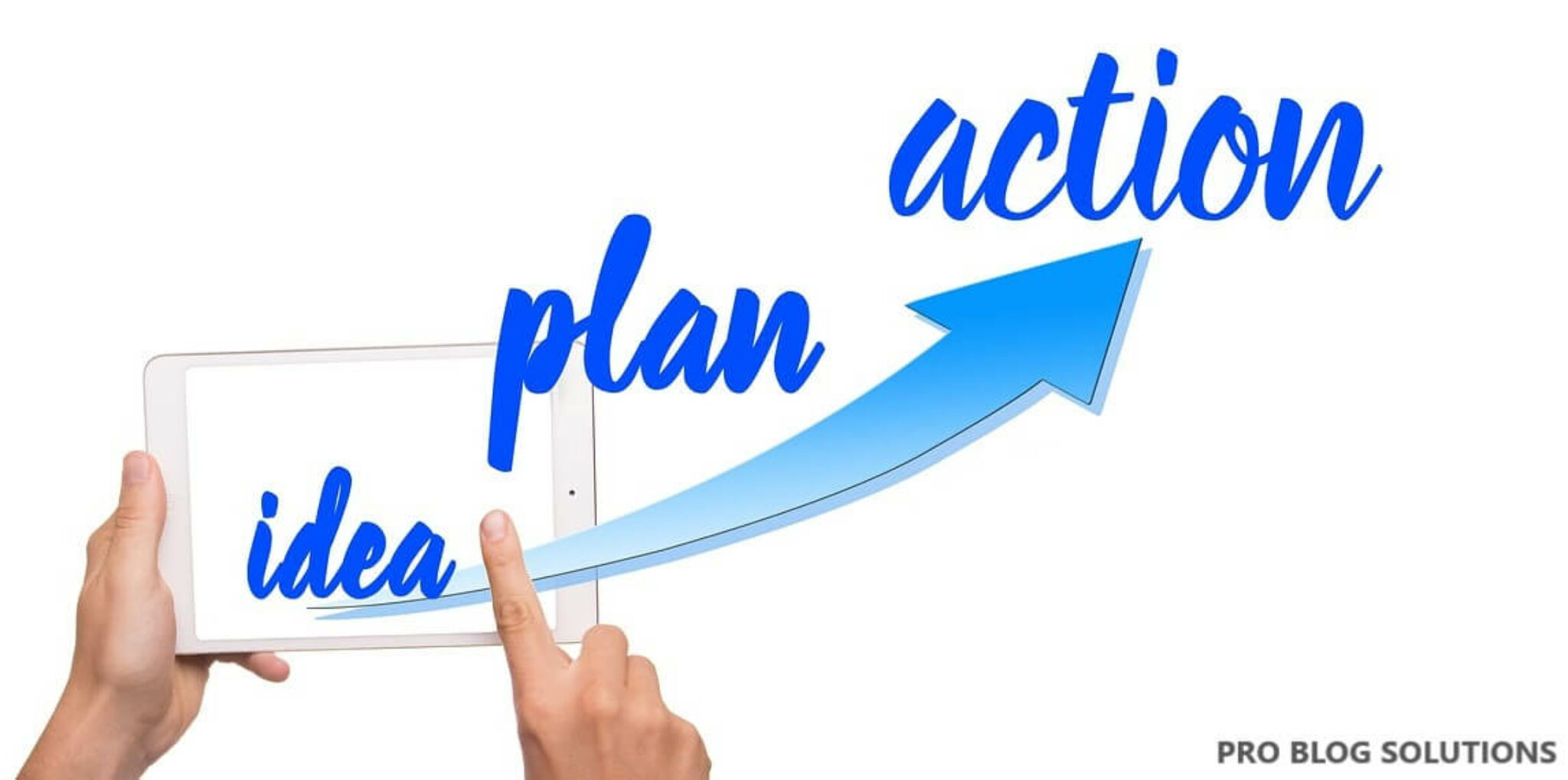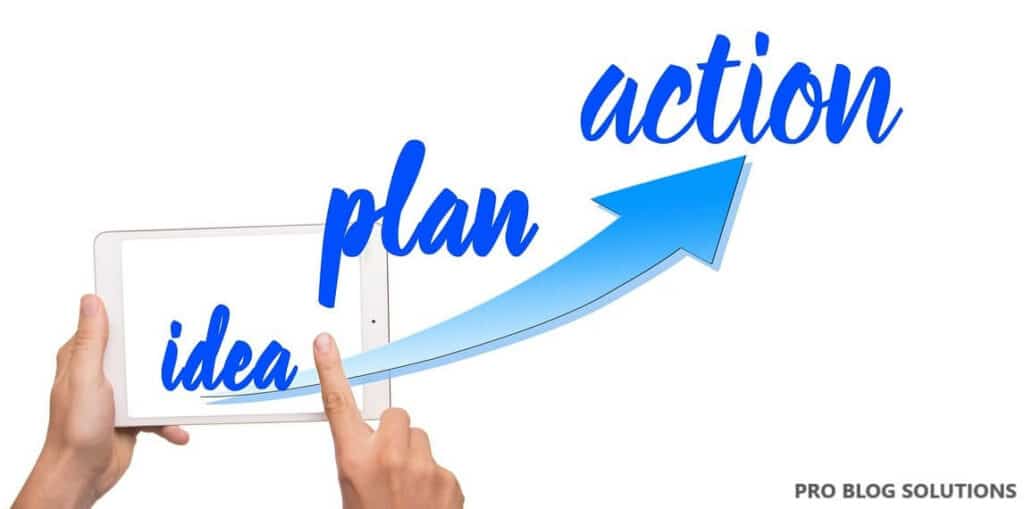 1- Start a blog – I generate income in several ways with my blog. You could also build your own business as a professional blogger. Once you have managed to drive traffic to your blog, the sky is the limit. You can sell advertising and create your own products to sell. Get paid for sponsored posts.
2- Aerial film photography – Do you own a drone? This could be your chance to turn it into an aerial photography business. They are widely used in the real estate market and many other businesses.
3- Affiliate marketing – Affiliate marketing offers a great way to earn a percentage of sales without creating a product or maintaining an inventory.
4- Alterations and Tailoring – Providing alteration and tailoring services is a great side business. Word spreads fast when you provide a reliable service at a competitive price.
5- Airport transfer service – Many people need greater flexibility regarding airport transfers.
6- Amazon reselling – You can sell products on Amazon. You can import products to sell or buy low and resell. If you enjoy finding great deals and making a profit, Amazon reselling might be a good business.
7- Antique refurbishing – The antique refurbishing market is small, but you can build a loyal customer base with the proper marketing.
8- Art collector – This isn't the same as shop till you drop. You have to know the value and the demand for the artworks you deal with.
9- Babysitting – Babysitting isn't just for teenagers. To get clients, you need to know the best way to find them. If you're new to babysitting, you might want to spread the word only to family, friends, and neighbors until you get more experience.
10- Baking – You can turn your passion into a nice business.
11- Boat cleaning service – Boats are fun, but most people would rather have someone else do the cleaning.
12- Bookkeeping – Help small businesses to keep their receipts in order.
13- Brew your own beer – Many successful beer breweries were started out by hobbyists.
14- Buy and sell domain names – There are many different ways to buy and sell domain names. Many standard domain registrars, such as GoDaddy.com, will facilitate sales via auction. Meanwhile, specialized websites like Sedo are designed exclusively to buy and sell domain names. Finally, parking domains with a for-sale page is a great way to draw targeted interest from potential buyers.
15- Business consulting – If you have skills that help to grow or manage a business, there is a market for your service. Whether you are a bookkeeper, strategist, marketing expert, or IT guru, some businesses need your service.
16- Car detailing – Many people are willing to pay more to have their cars detailed on their own driveway. This is also a great weekend business. Professional car detailing is the art and the craft of cleaning and restoring a vehicle to like-new condition. Car detailing services are much more precise and labor-intensive than getting a car wash. A car wash is normally an automated system that a car passes through to clean the exterior. Professional auto detailing, including exterior and interior car detailing services, is always done by hand.
17- Car flipping – If you know how to find a great deal and enjoy working on cars, this could be your opportunity to become an entrepreneur.
18- Carpet cleaning – You can start your carpet cleaning business by renting the equipment.
19- Catering business – Starting a catering business requires much less capital than opening a restaurant.
20- Cell phone repair – Many people are happy to pay to repair a faulty cell phone instead of buying a new phone.
21- Childcare – This business might be great if you love children.
22- Christmas light installer – Although this is a seasonal business, it requires very little capital.
23- College admissions essay editor – A great business if writing is your passion. Ensure your clients understand you are an editor and will not write the essay for them.
24- College counseling – You can guide pre-college-age kids to help them prepare for what to expect in college. You could help them with admissions, financial aid, career advice, and other college-related topics.
25- Commission-only sales – Many companies offer commission-only sales opportunities. If you partner with startup companies, you might be able to negotiate part ownership.
26- Computer lessons – You can offer training on your computer using free services like Skype or Google Hangout.
27- Computer support and repair – Most small businesses can't afford to hire a full-time IT professional. If you enjoy helping people with computer problems, starting an IT support service company might be for you.
28- Content writing for websites – Great content is what differentiates websites. Many businesses are happy to pay a writer to create website content.
29- Content marketing – Content marketing is the heart of SEO. Businesses that want to improve their search engine positions are your potential clients.
30- Contract customer support – You could become the outsourced support department for several small businesses.
31- Copywriting and proofreading – Businesses are happy to outsource proofreading to outside companies.
32- Custom software consultant – When a company must create unique software, they call it a custom software consultant.
33- Accounting – Many small businesses outsource their accounting needs. Your accounting service will help companies keep track of their cash flow and generate reports.
34- Dance instructor – You only need physical fitness and a keen sense of rhythm. Knowledge of many dance styles is a plus.
35- Data analysis – Big data is big business these days. You can earn a fortune as a data analysis consultant with the right skills.
36- Debt reduction service – Good research skills can help you advise people looking to reduce their debt.
37- Develop a smartphone app – If you can learn the right coding language, you can develop a smartphone app without leaving your house.
38- DJ-ing – DJ-ing can be a lot of fun. Play the music you love in a party atmosphere. This might be your dream business if you don't mind working most weekends, evenings, and holidays.
39- Dog walking – This easy job for dog lovers gets you lots of mild-intensity exercises.
40- Drive for Lyft or Uber – As long as cars are not self-driving, drivers will be needed.
41- Ebook writing – Many ebook niches can earn you huge sums. All you need is the ability to write and good research skills.
42- Editing service – People require editing services for various reasons, from college students to businesses writing press releases.
43- Elderly care – Many elderly people require carers to regularly check on them. This could be a great business idea if you're a people person.
44- Executive search – With the right knowledge, you can make big money helping businesses headhunt talented executives.
45- Farmer's market – You can sell your products at various farmer's markets within driving distance of your home.
46- Fitness trainer – If you're active and love to keep fit, you can make money helping others do the same.
47- Fiverr gigs – You can sell almost any service through Fiverr. It can be a great way to make some quick income.
48- Furniture maker – Custom furniture is in demand. You need to decide clearly what kind of furniture you will create. It can be office furniture, home furniture, or cabinets. Next, specify the materials you intend to use, such as upholstery, wood, or metal.
49- Ghostwriting – Many people have great ideas for writing projects but don't feel confident writing them themselves. Ghostwriters execute these ideas and can make lots of money doing so.
50- Google Adwords consultant – If you can learn how Google Adwords work, many companies will hire you to consult them.
51- Graphic design – You can put your artistic flair to work and design logos and other materials for companies as a graphic designer.
52- Handmade jewelry – This business idea can turn your creative side into cash.
53- Handyman – A handyman does various odd jobs, mainly centered around repairing and installing things.
54- Home appraisal – If you have the right knowledge and qualifications, you can offer your appraisal service to homeowners looking to value their property.
55- Home inspection service – Before buying a home, it is customary to hire a home inspector, and you can make good money from this.
56- House cleaning – This is a job almost anyone can do. Some people find cleaning quite relaxing.
57- House painting – House painting can be a very profitable small business with a low barrier to entry. You don't need an expensive formal education to paint houses; startup costs are generally low. If you've ever painted walls in your home, you already know the basic principles of the job. There's lots of work available for house painting businesses.
58- House sitting – One of the easiest jobs in the world is house sitting. All you have to do is keep someone's home occupied while they're away.
59- Human billboard – This is another easy job to execute. Human billboards stand on the street holding advertising for various businesses.
60- Interior designer – If you have good taste and an eye for design, homeowners can hire you to plan their home's interior. You can start an interior design business on a budget.
61- Investment advice – If you have the right credentials, you can earn commissions and consulting fees as an investment advisor.
62- Junk removal service – If you don't mind getting your hands dirty, people are prepared to pay to remove junk from their property.
63- Landing page optimizer – Every website needs a great landing page. Many businesses will pay a lot to get the perfect landing page.
64- Landscape service – If you're the outdoors type, landscaping can be a great business.
65- Massage therapy service – In this stressful modern world, there's a lot of money to be made offering relaxing massages.
66- Meditation instructor – Meditation is another way to escape the stress of the modern world. Teaching others how to meditate can lead to a stress-free business.
67- Mobile bike repair service – Cyclists can use their repair skills for this job.
68- Mobile hairstylist – Once you know how to cut hair properly, you can run your own business providing haircuts at people's homes.
69- Mobile make-up artist – Many people want make-up artists to visit them before big events like weddings.
70- Mobile laundry service – Helping people save time by offering a mobile laundry service can be an easy way to make money.
71- Mobile mechanic – If you know your way around a car engine, being a mobile mechanic could be a great business idea.
72- Modeling – You don't have to look like a supermodel to succeed in this business. Fashion brands and photographers require models for all sorts of different situations.
73- Moving service – Moving requires a lot of physical labor. People are happy to pay for help, so why not start a moving company?
74- Music instructor – Any musical ability can be turned into a business by teaching others how to play instruments.
75- Niche marketing – Build a website around a niche. Market it and earn advertising income. You can sell your own niche products.
76- Mobile notary public service – If you have the right qualifications, offering your services as a mobile notary can be a good business idea.
77- Office cleaning – Office cleaning requires no special qualifications, hard work, and professionalism. This is the perfect business for nights and weekends.
78- Online dating consultant – Online dating is big business these days. Helping others find love can be a great business plan.
79- Online news correspondent – You can provide your services as a journalist from anywhere in the world as an online news correspondent.
80- Online subcontractor – Many companies are looking online to subcontract work. This can be a very lucrative business idea.
81- Online training – Any skills you possess can be turned into a business by teaching others online.
82- Personal chef or Caterer – Culinary skills are always in high demand. People hire chefs and caterers for all kinds of special occasions.
83- Personal fitness trainer – Active individuals can run a great business helping others keep fit.
84- Podcasting – You can turn any passion or hobby into a business by making your own podcast.
85- Presentation design consultant – If you have a great eye for presentation and design, you can run a business offering consultancy services to others.
86- Product distributor – Every company needs its products to reach consumers. Distribution is a huge industry that can be entered with relative ease.
87- Property manager – Many landlords are too busy or have too many properties to regularly check up on all of them. Property managers can run a successful business by doing this for them.
88- Personal coach – If you're an active and healthy individual with a big personality, you can help train people to achieve all sorts of physical goals. As a personal coach, you can help entrepreneurs and career professionals.
89- Personal chef – There's big money to be made providing personalized cooking services.
90- Pet grooming – Pet owners are willing to pay big bucks to ensure their little darlings are perfectly presented.
91- Pet sitting – This could be a great business idea if you love animals. All you have to do is look after dogs, cats, or other pets while the owners are away.
92- Pool cleaning – Most pool owners let their pools fester while not in use. When the weather gets right for using the pool again, a lot of work is available for pool cleaners.
93- Portrait photography – If you've got a camera and know how to use it, there's a lot of money to be made doing portrait photography.
94- Power washing – With power washing, the equipment does most of the hard work while you clean properties.
95- Product photography – Businesses rely on photographers to make their products look awesome. All you need for this business idea is a camera.
96- Professional organizer – Busy people will hire others to organize their day.
97- Programmer – If you have the right skills, programming is a hugely lucrative industry.
98- Publish ebooks – You don't need writing skills to publish ebooks. There's lots of profit to be made by hiring ghostwriters to execute your ideas.
99- Purchase an existing website – Buying an existing website can be a quick way to make money online.
100- Real estate sales – Real estate is a huge industry. Selling houses can be of the biggest money-making business ideas out there.
101- Rent a room through Airbnb – If you have room to spare, renting through Airbnb can be a straightforward way to make some extra income.
102- Rent your car on Turo – This is another minimal-effort way to make some extra income. When your car's not in use, others will pay to borrow it.
103- Residential cleaning – Anyone can run a successful residential cleaning business, provided they're hardworking and professional.
104- Review website – You can build a review website and create reviews, such as mspy reviews, to make money.
105- RV cleaning service – RV owners will pay others to ensure their vehicle is clean.
106- SAT tutoring – The academically minded can make much money helping students pass their SATs. The average cost for SAT lessons, and tutors, is $15 to $150 per hour.
107- Sell on Etsy – Etsy allows people to sell innovative products. This is a great business idea for indulging your artistic side.
108- Shopping service – People will pay to save them the hassle of going out and buying products.
109- Small business marketing consultant – If you have any experience with marketing, you can run a successful business offering consultancy services to small businesses.
110- Social media marketing consultant – People with a good knowledge of sites like Facebook and Twitter can run successful businesses consulting others on how to succeed through these platforms.
111- Start a Youtube channel – You can run a Youtube channel on any topic and potentially attract a global audience with your videos.
112- Stock photographer – Stock photography services sell pictures for many uses. You can make money taking pictures of almost any.
113- Task rabbit – Workers can offer various services through TaskRabbit and make money online.
114- Tax preparation – Filing taxes can be complicated. If you know how to do it, others will pay you to sort theirs out.
115- Teach English remotely – English is now the international language of business and travel. Students all over the world will pay for online English lessons.
116- Teach DIYs – If you know how to carry out a task, others will pay to learn from you.
117- Tour guide – Guiding tourists around your local area can be a fun and lucrative way of sharing your local knowledge.
118- Translator – Translate businesses can make a fortune if you speak multiple languages.
119- Trash removal – Removing trash is a dirty job, but it can also be a very lucrative business idea.
120- Travel consultant – Organize trips to popular destinations.
121- Videography – With a video camera and some directing flair, you can turn making videos into a business.
122- Virtual assistant – People require virtual assistants to do all kinds of tasks remotely.
123- Voice-over talent – Whatever your accent, you can probably find work somewhere recording voice-overs.
124- Website designer – If you have the necessary skills, web design is a big money field.
125- Web development – With the right skills, companies will pay you to assist with web development.
126- Wedding, Party, and Event planner – This can be a fun business idea for sociable people with an eye for detail.
127- Wedding photography – Everyone wants their big day recorded for posterity.
128- Weight loss consultant – Helping others lose weight is a morally good and financially rewarding business idea.
129- Windshield repair – Cars are expensive, and car owners will pay a lot to fix them when things go wrong.
130- Window cleaning – With a ladder, some soap, and a bucket, you can offer your services as a window cleaner.
131- WordPress website consultant – If you know your way around the world's most popular blogging platform WordPress, there's lots of money to be made as a WordPress website consultant.
132- Writing greeting cards for businesses – While social media, email, and texts allow us to send instant greetings, the global greeting cards market is still expected to be worth $14.4 billion in the coming two years. This data reveals that greeting cards are still in high demand worldwide despite the ever-increasing push for digital technologies.
133- Yoga instructor – You can offer one-on-one yoga classes or give group classes.
How to Be Successful in Any Businesses You Can Start With No Money
Starting a business with no money is challenging, but it's not impossible. If you're willing to work hard and put in the time, you can be successful. Here are some tips on how to be successful in any business you can start with no money:
Create a Professional Website for Your Business
A digital presence will help you get more clients and improve your professionalism if you offer any business service. Websites can be set up with little skill and cost.
There are thousands of professional website templates online for free that can help get your business website up within a few hours.

Businesses You Can Start With No Money
You must use a professional domain name for your business website, such as your business name or your own name. If you're stuck with a domain name, try using a domain name generator to help develop some ideas and register the domain.
Market Your Business Without Money
Starting a business with no money means that you have to work hard to get the word out. Don't keep your business a secret. Tell as many people as you can. Call your friends. Explain it to your family members and make it public. Telling people will help you in several ways.
For starters, it will give you extra energy. More importantly, it might help you land some of your first customers. People in your network could make valuable introductions.
Recommended for you:
How to Get Free Help When You Start a Business?
You might think, "I want to start my own business with no money, but I don't know what to do." Nobody can succeed alone. Especially if you are starting a business with no money, you will need all the help you can get. Reach out to small business owners. Many of them started their business with little or no money.
Asking for help can help you when you start a business without money:
Some people in your network might be entrepreneurs who could give you some pointers about starting a business with no money.
You could find a co-founder. Starting a business with the right co-founder dramatically increases your chance of success.
A friend, family member, or coworker could teach you skills you don't have.
You might find free office space.
Join a Mastermind Group to Start a Business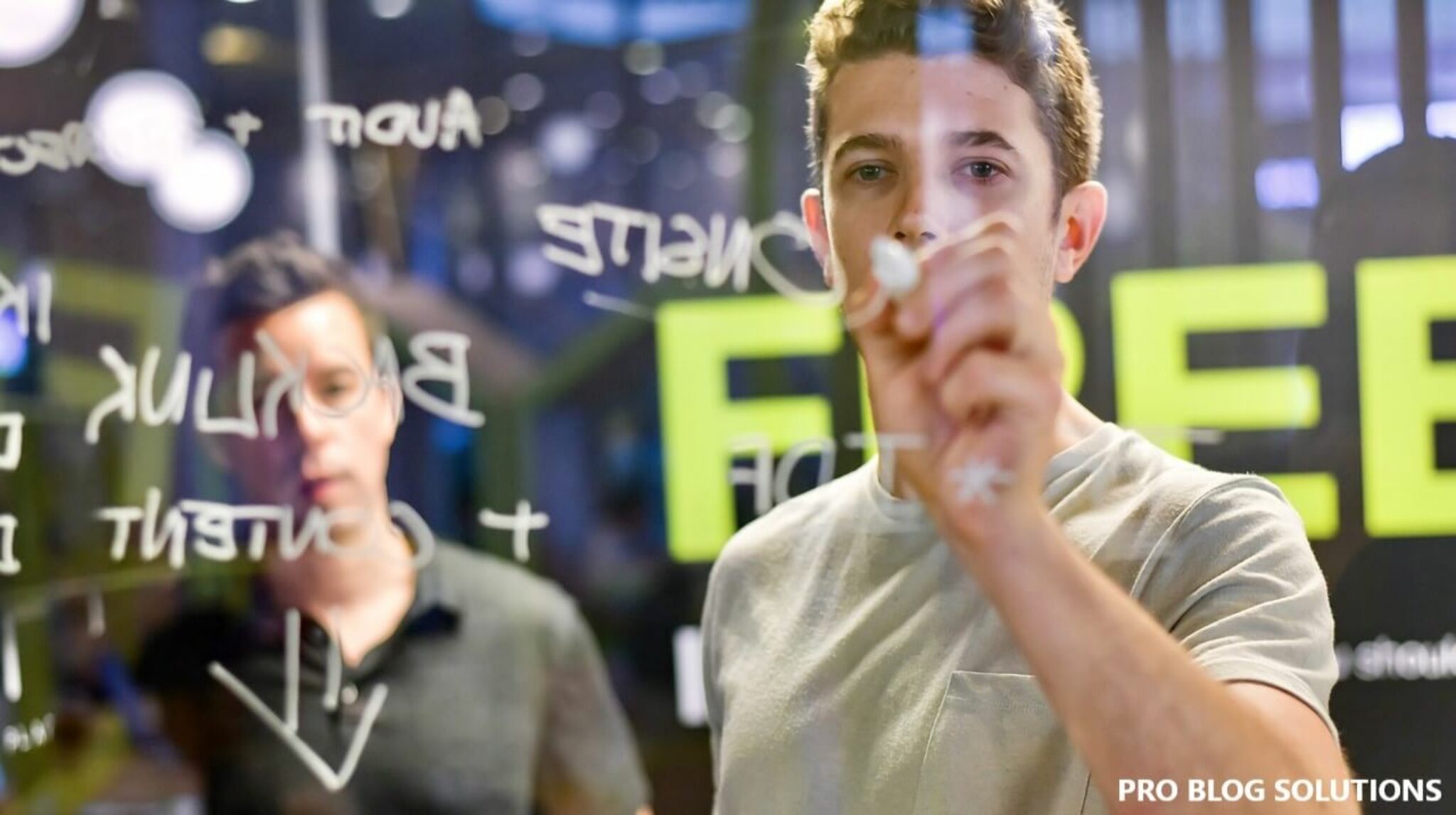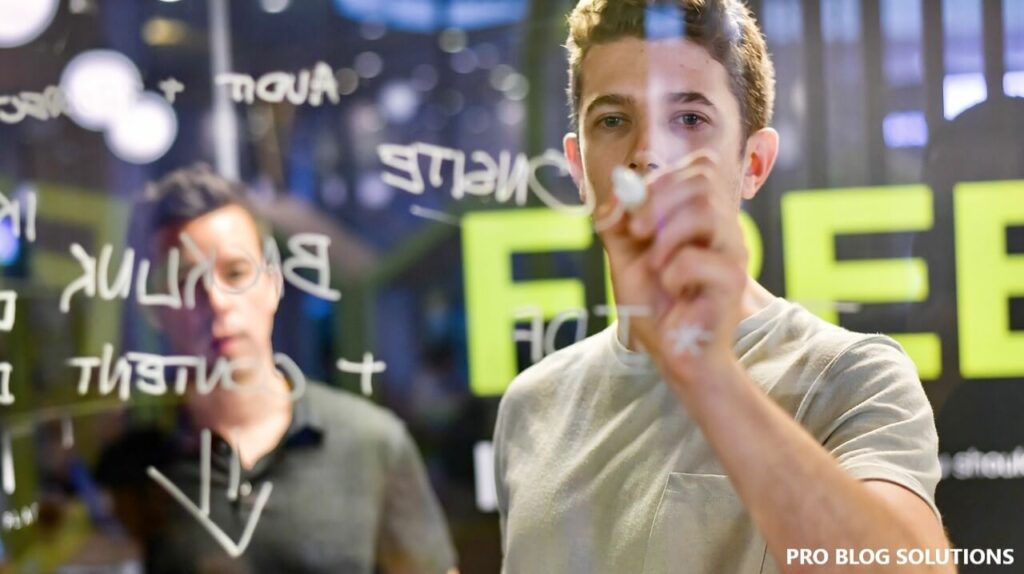 Joining or starting a mastermind group can help you save a lot of money in the long run. It allows you to learn from other entrepreneurs. Instead of paying an expert or a consultant for advice, you will interact and learn from other entrepreneurs.
Although many mastermind groups cost money, you can start your own for free. Look for people who are at a similar stage in business. If you are starting out, you don't want to build a mastermind group of business veterans.
When you are starting outreach out to people who are also interested in starting a business and those who have been in business for less than two years. With that strategy, you will have enough diversity in the group to make it interesting for everyone.
It helps if you are in the same city, but you can build virtual mastermind groups and meet through Skype or Google Hangout.
Here are some of the most incredible benefits of mastermind groups:
You give and get support from people with similar goals and ambitions. Being an entrepreneur can be a lonely place. Get the help of others.
Learn from those who had the same or similar business challenges to yours.
You can get different perspectives.
When you are part of a mastermind group, your network grows exponentially. The group's network becomes your network.
You can ask for help with problems you haven't faced before.
Your fellow members can keep you accountable.
Partner with an Entrepreneur to Start a Business with No Money
Many businesses are started by solopreneurs who quickly become overwhelmed. Most entrepreneurs would want you to buy into a business partnership, but there are still ways to do this with little or no money.
You could find a business where the owner is about to retire. The owner of the business might want to sell the business, but the reality is that most businesses never sell.

Businesses You Can Start With No Money
The most common reasons businesses don't sell are that they are:
Priced unrealistically high.
In a downward spiral by the time they are listed for sale, potential buyers look at the business like a falling knife.
Relying too much on the business owner. Potential buyers fear the business will not survive once the owner leaves.
Another option is to find a business where the entrepreneur is either too overwhelmed or simply burned out with the business.
How to Find a Co-founder With Money?
Many successful businesses are started by two or more founders. With two founders, you will also improve your chance of success.
Tell people in your network that you are looking for a co-founder. Team up with someone you trust. It's a bit like getting married.
You can search for potential cofounders through:
Friends, family, and family friends.
Your classmates from college and high school.
Past coworkers.
Local startup networking events.
Business meetups.
Former business partners if you have been in business before.
Working in a co-working place.
Teaming up with a customer.
Cash Flow Helps You Start a Business Without Money.
Getting paid fast is crucial when you start a business with little or no money. Nothing will help your cash flow more than getting paid upfront. Late payment, net 30, 60, 90, or slow payment will hurt your business.
You can get paid fast in business in several ways:
Ask for at least 50% payment upfront.
Offer incentives to pay early.
Show up in person if your clients are local.
Send invoices at least once a week.
Ask your customers to pay with a credit card or electronic bank transfer.
Fire customers who are chronic late payers.
Set up an automatic payment.
Apply for Government Programs if You Don't Have Money for Starting a Business:
Apply to the Small Business Administration (SBA) and other government agencies for help and funding. There are business financing options for women, veterans, and minorities.
Advertise Your Business for Free
If you are willing to put in the work, you can advertise your business for free or no money in several ways. The most crucial part of getting free advertising is that it requires sweat equity.
Here are some of the most common free advertising options:
Submit guest blog posts to relevant blogs. You will get a free link back to your own site.
Develop strategic partnerships with businesses that serve the same customers you are targeting. It will enable you to cross-promote each other's business.
Submit your business to Google Local.
List your company in free directories related to your niche.
Offer an introductory free consultation or free evaluation.
Host an event. Recruit sponsors to cover your costs.
Network with others and get free word-of-mouth marketing.
Ask friends, family, and people in your network for referrals.
Connect and promote your business through social networks like Facebook, Twitter, LinkedIn, and Pinterest.
Build your email list from day one. Email is still one of the most effective marketing channels.
Include your website, Facebook page, and Twitter handle in your email signature.
Write an eBook or a report and use it as a promotional gift item.
Learn about Search Engine Optimization (SEO) and use it to drive free traffic to your site.
Develop an iPhone or Android app for free and include your branding.
Write articles relevant to your niche and distribute them to article directories.
Publish press releases. Prlog offers free press release distribution.
Wear your ad. Print your brand, URL, and phone number on your T-shirt, so people will see when you are in public.
The above list might seem overwhelming at first, but it is doable. Take it one step at a time. Be systematic. Track and measure your results. Rinse and repeat the ones that give you the best results.
Avoid Get Rich Quick Schemes
Countless cases of "get rich quick schemes" online and offline exist. They promise you everything you want to hear. Quick and easy money with little or no work. It simply doesn't exist. You can start a business without money, but you can't without hard work, strategic thinking, and patience.
Don't Believe Stories About Overnight Success. They are Simply Myths.
Here are examples of real success stories, and none of them is the overnight kind:
Milton Hershey started 3 unsuccessful candy companies before he started the Hershey Company.
It took Bill Gates 6 years to land his first contract with IBM.
Steve Jobs took 20 years to reach overnight billionaire status.
It took Biz Stone 8 years to develop the idea for Twitter.
Before becoming well-known, Steve Martin and Jim Carrey performed stand-ups for ten years.
Nothing will hurt your chances for success more than believing in the false idea of overnight success. You are doing yourself a disservice by accepting it. Most businesses take years of development before they become successful. You can start a business with no money. Expect to spend years building your business instead of days, and always remember one thing persistence is vital.