Skype was one of the first video-calling software to arrive on the market in the early 2000s. It was dressed up as the more serious and business-like MSN messenger, which allowed users around the world to have conservations with one another via a video link.
Skype has undoubtedly stood the test of time, and it's still a great way to keep in touch with friends and family via video link.
That doesn't mean to say that Skype is still the best platform out there, though, as there are now plenty of alternatives that we have probably all rattled through over the past two years.
In this article, you will see the best Skype alternatives for video calls, voice calls & text messaging in 2023.
There are certainly a large number of software available on the Internet that claims to be the best Skype alternative for PC, android, and other possible platforms. Still, in reality, they just offer nothing but garbage.
There are many factors to consider when choosing a Skype alternative, but some of the most important features include:
Video and audio quality: Skype is known for its high-quality video and audio, so you'll want to ensure that your alternative offers similar quality.
Security: Security is essential, especially if using the app for business or other sensitive purposes. Make sure your alternative has robust security features, such as end-to-end encryption.
Ease of use: The app should be easy to use for you and the people you're communicating with. Look for an app with a user-friendly interface compatible with your devices.
Features: The app should have the needed features, such as group video calls, file sharing, and screen sharing.
Pricing: The app should be affordable, mainly if you use it for personal use. Look for an app with a free or low-cost plan.
Ultimately, the best Skype alternative for you will depend on your individual needs and preferences. I've tried to find the best Skype alternative to help you. So let's move further with no time. By the end of this article, you may hang up Skype for good or conclude that it is still the video calling app for you. It's all personal preference! Anyway, let's get into it.
Best Skype Alternatives for 2023
WHAT IS SKYPE: Skype is a telecommunications application that allows users to video call and voice chat using computers, mobiles, tablets, etc. Founded in 2003, Skype is headquartered in Washington. The solution is available worldwide in over 100 languages. Skype runs on several operating systems like Windows, Android, iOS, macOS, Xbox One, etc. Skype uses the user's internet to place calls, send text messages, photos, videos, etc.
While Skype-to-Skype calls are free, it charges an amount for making Skype-to-landline or mobile phone calls. Users can also have a local number in many different countries worldwide. They allow users to video conference, insert emoticons, save chat history, and edit messages within their platform.
1. Viber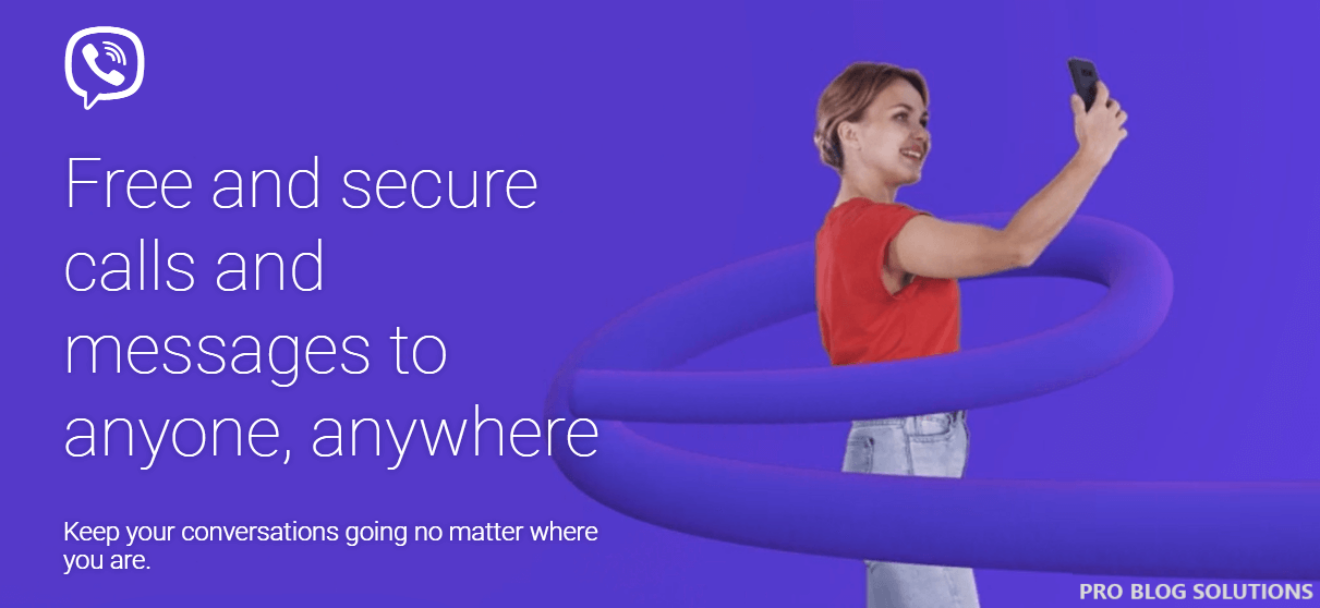 Viber offers every feature you want in your preferred video calling and messaging application.
From video chat to voice calls, text messaging to group chat, there is barely any feature that Viber fails to provide. Viber was first introduced in 2010 and has continued to grow ever since.
The video and voice quality you get on Viber is excellent. And that's the reason Viber has received millions of registered users as 2023. The best part is Viber is absolutely free to use.
Moreover, Viber is supported by almost all the major platforms, including iPhone, iPad, Apple Watch, Android phones, tablets, Windows Phones, Windows 10 and 11, Mac, and Linux devices.
Several other lucrative features Viber offers, like the ability to send voice messages, file sharing, integrated photo editor, etc., make it the best alternative to Skype. I'm sure you will also love using it!
2. VSee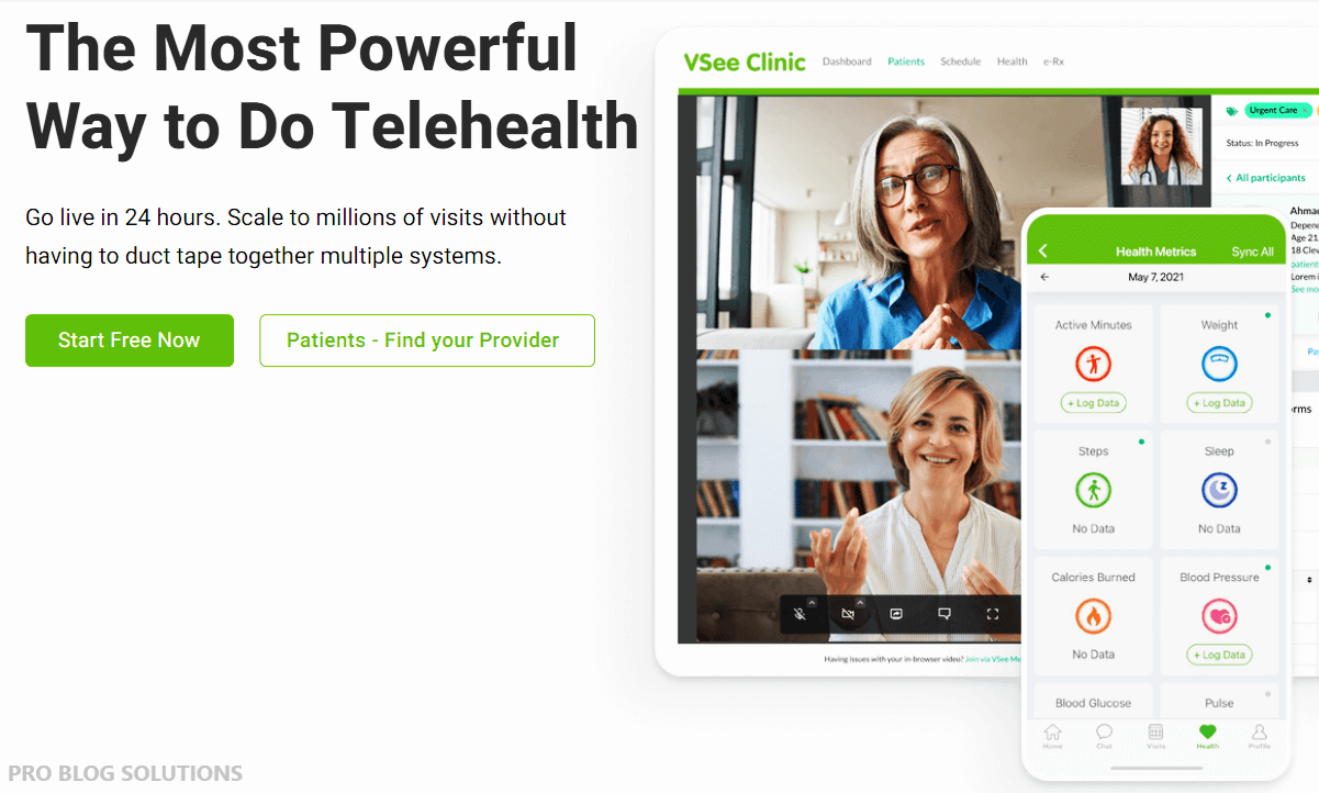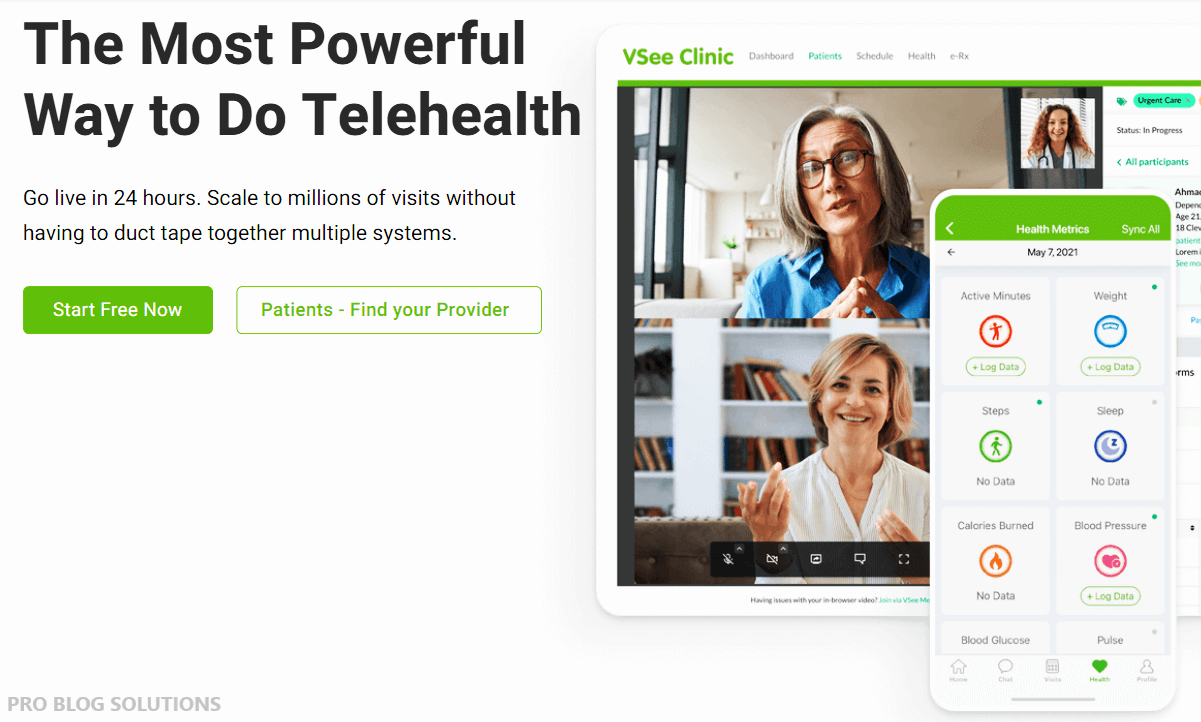 With VSee, you can make HD video calls with anyone worldwide without paying even a single penny.
There is no limit to placing video calls. You can talk with your friends, colleagues, relatives, and anyone across the world whenever you want to for an unlimited number of times.
Besides one-to-one video calling, VSee also offers group video calling. This feature is handy for those wanting to conduct an online conferencing, meeting, or webinar. However, the free version of VSee limits the number of people in a group chat to 15-20.
But if you want to increase the limit, you can go premium anytime by paying the amount they ask for. Apart from video calling, VSee offers features like Instant messaging, file sharing, screen sharing, etc.
On Vsee, you can share unlimited files, but there is a limit to screen sharing. If you use the Vsee free version, you can only share the screen once daily. But if your requirements for screen sharing are higher than this, then you can increase this limit by going premium.
You may also like to read:
3. Zoom


Zoom might be a great secure alternative to Skype. It provides more than 500,000+ daily meetings for businesses and professionals who want a fast and easy way to share and collaborate.
When you've wrapped up a meeting, you can generate a summary of the call and next steps and share it via a continuous meeting chat and email, so those who didn't attend will no longer have to sit through lengthy recordings. You don't need to record the call to get the meeting summary.
Zoom's 1,000+ add-on features extend its use to include video and audio recording, live polling, integrated audio and webinar recording, moderation tools, password protection, custom URLs, and anonymous ID codes.
Zoom Team Chat has numerous native features to enhance your instant messaging experience. From customizable settings designed to enable flexible work to advanced and innovative AI features that expedite workflows, Zoom Team Chat equips you with the tools to reimagine how you get stuff done.
4. Chanty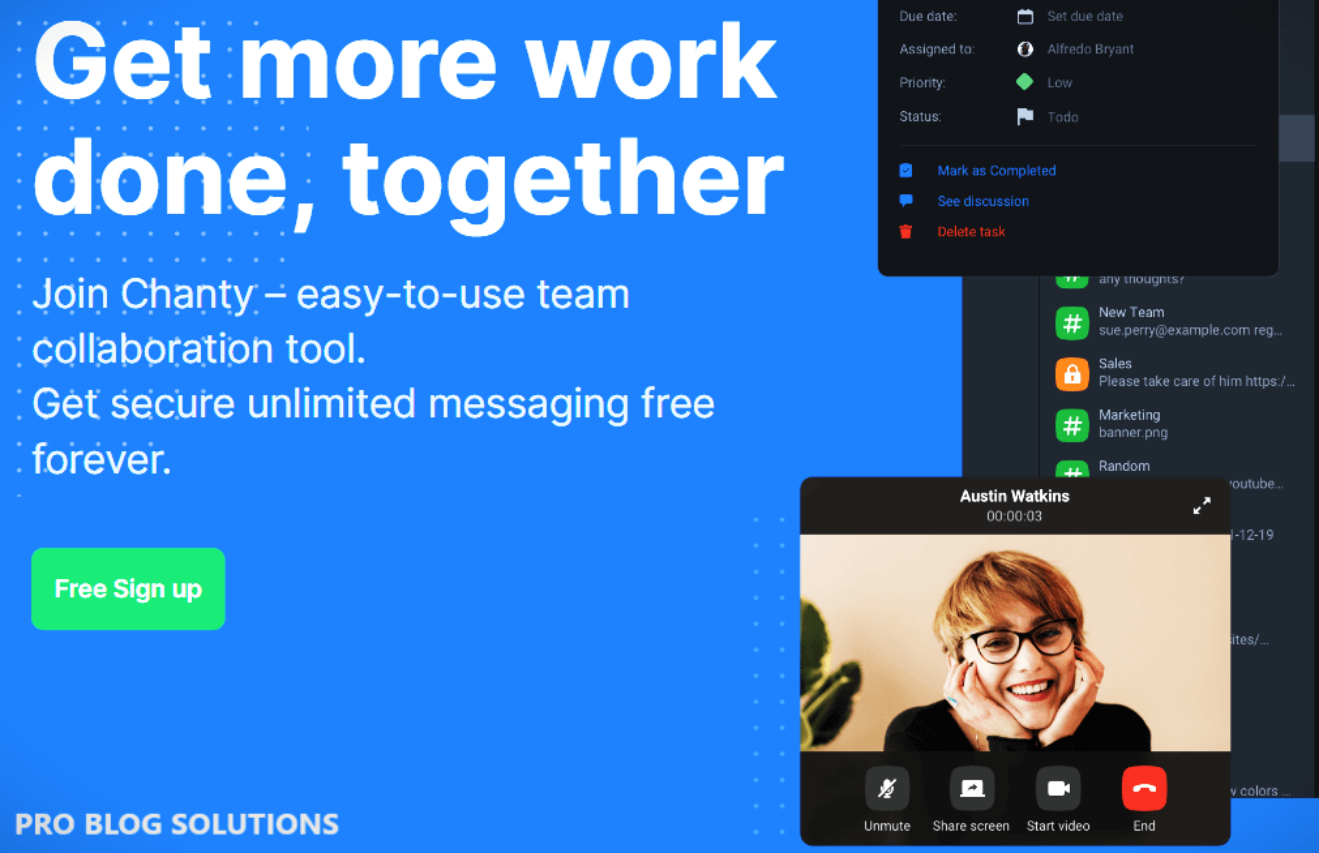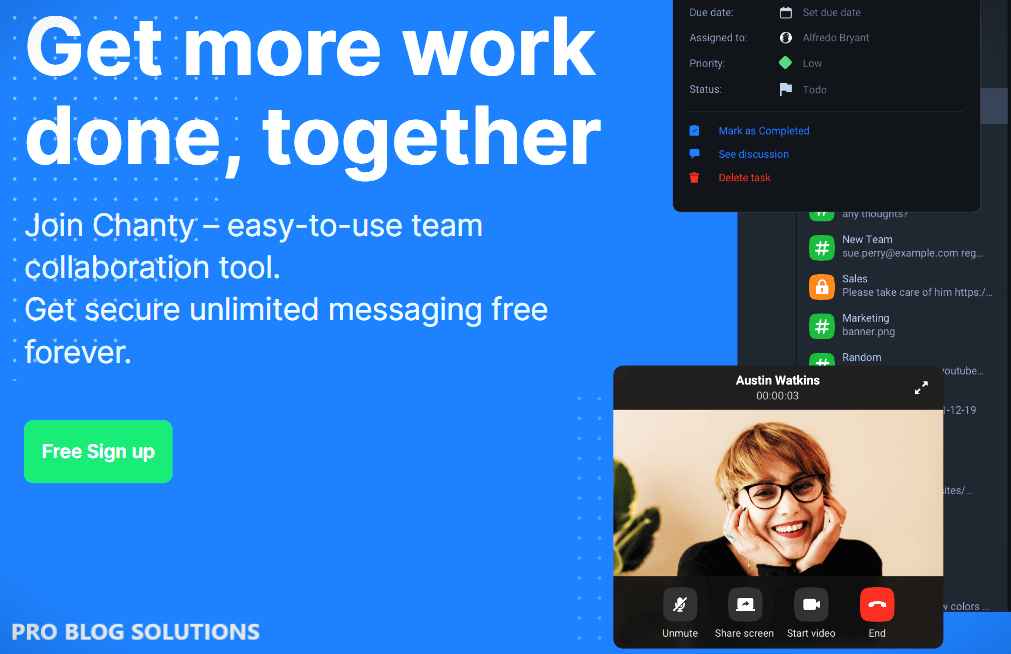 With Chanty, you can start or join a call from anywhere. You can just go from typing messages to making a video call with the click of a button.
Chanty is a team chat and task management app. It lets you exchange chat, voice messages, and audio and video calls with your team. While managing tasks from one place, you can turn messages into tasks and assign them to your team members, all within the Chanty app.
You can boost your productivity by integrating Chanty with third-party apps, including Trello, Asana, Zapier, Google Drive, Dropbox, Onedrive, Github, Gitlab, Bitbucket, Mailchimp, Giphy, and others.
With Chanty, while in a video conference, you can show what you're working on by sharing your screen or letting someone else share theirs.
5. IMO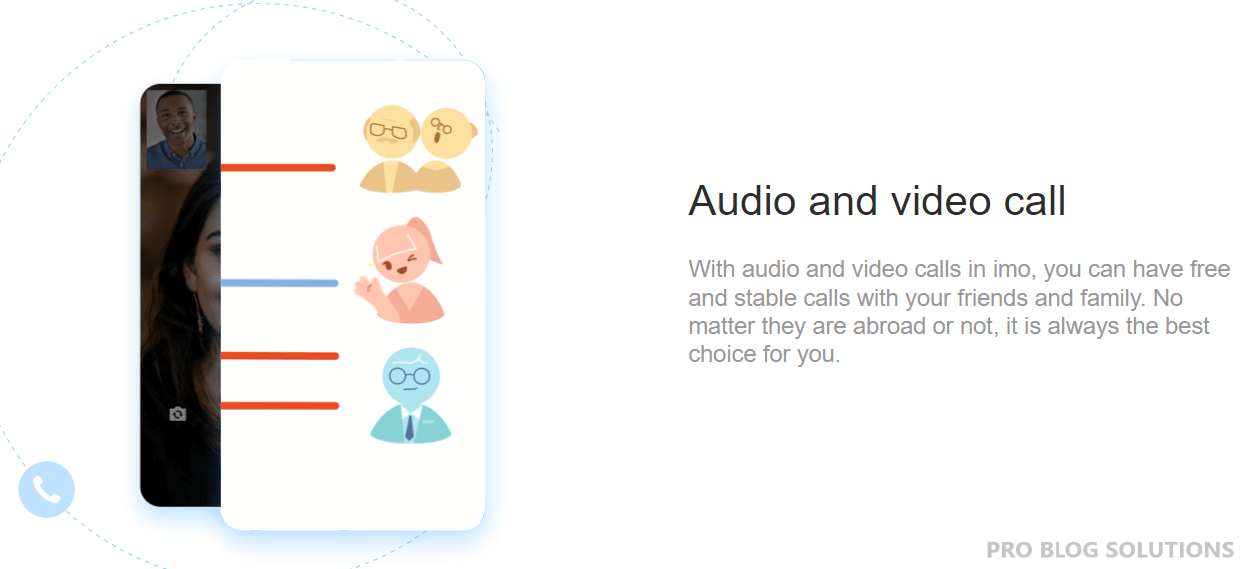 IMO is one of the fastest growing and best Skype alternatives and my favorite video, audio, and instant messaging application.  You can calculate the popularity of IMO with the fact that it has over 1+ Billion downloads just on the Google play store.
The rating of IMO is 4.3 out of 5, with over 9+ million user reviews. Since IMO has 1+ Billion users, the probability is high that your contacts are already using it, and you don't need to ask them to install any additional application to call them.
Do I need to say anything more about IMO? IMO is not just a Skype alternative for video calling. In fact, IMO is far better than Skype in terms of speed, interface, and ease of placing a call.
To make a video call to your contacts, you just need to open the IMO app, tap the contact you want to make a video call to, and BINGO. In no time, you will see the face of the person once the call is picked up. It's that simple.
Some of the features of IMO include photos and video sharing, Group video calls, text messaging with hundreds of free stickers, Encrypted chats and calls, and so forth. And the best part is, besides Android and iPhone, you can use this app even on your desktop!
6. Dialpad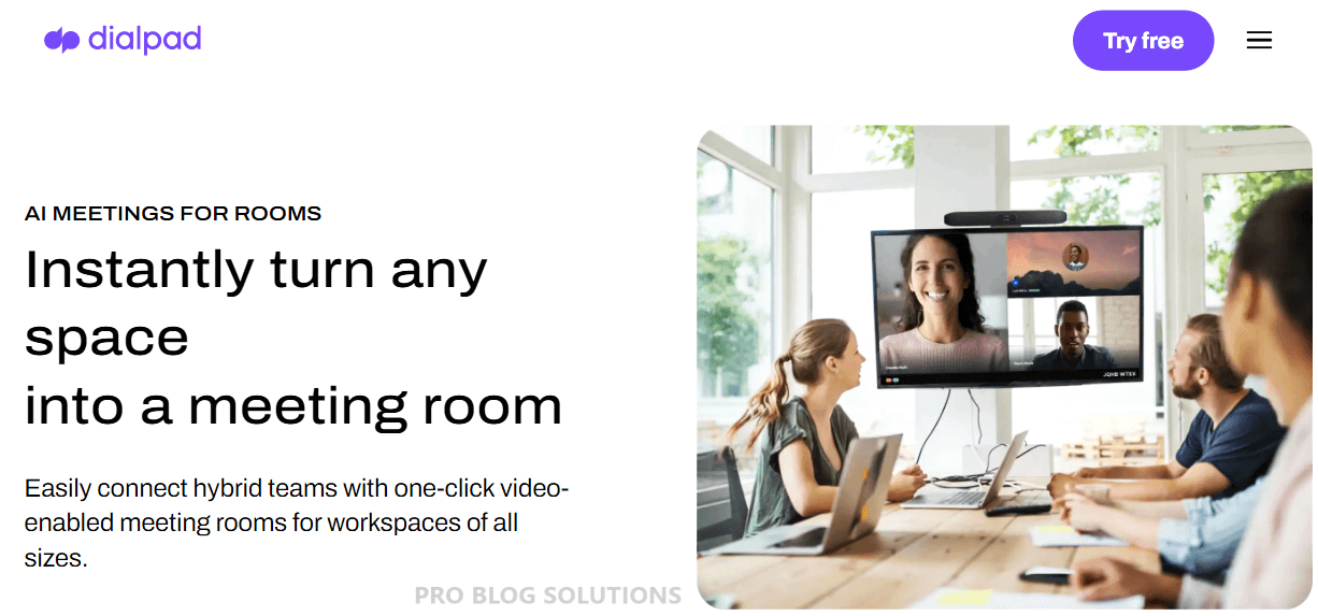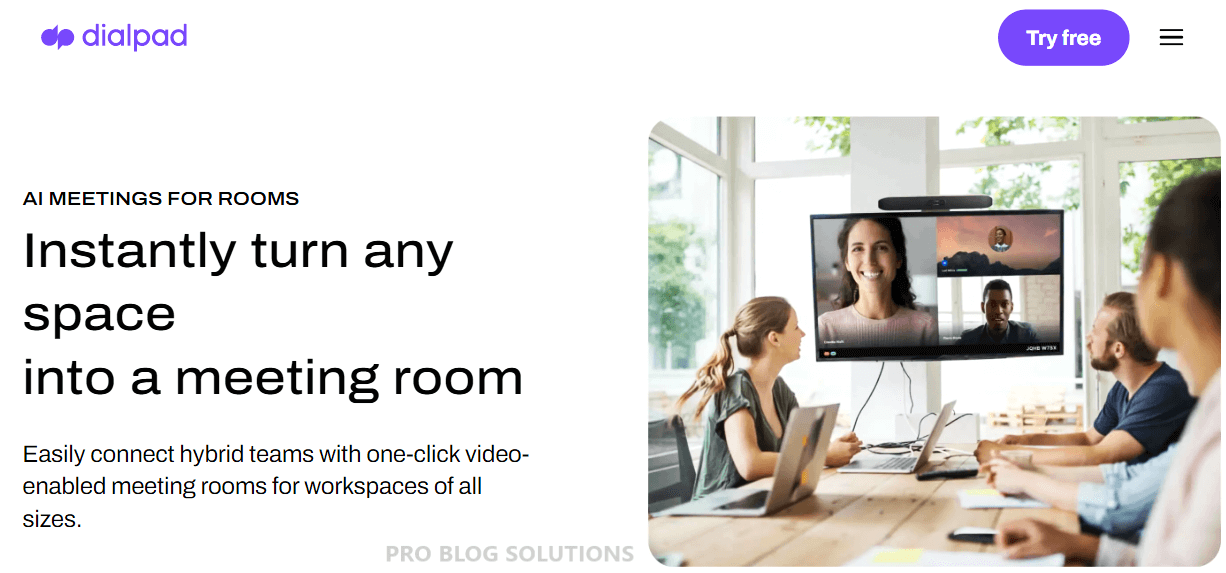 Dialpad is a cloud-based voice intelligence software that allows businesses to take calls from cell phones, computers, and other mobile devices.
In addition to a standard set of telecommunications tools such as forward, hold, and transfer, it also provides businesses with cutting-edge features, including real-time call transcription, smart notes, and real-time sentiment analysis. It is one of the best VoIP services on the market today.
With a high-speed internet connection, Dialpad allows users to make clear phone calls and video conferences from anywhere in the world. However, that is not all it does. Features across Dialpad's plans also allow for video conferencing, internal and external messaging, and artificial intelligence (AI)-powered technology to help customer support teams.
With Dialpads, Ai-enabled features let you focus on people and ideas, not note-taking. During every meeting, real-time transcription instantly captures what was said and by who.
7. Jitsi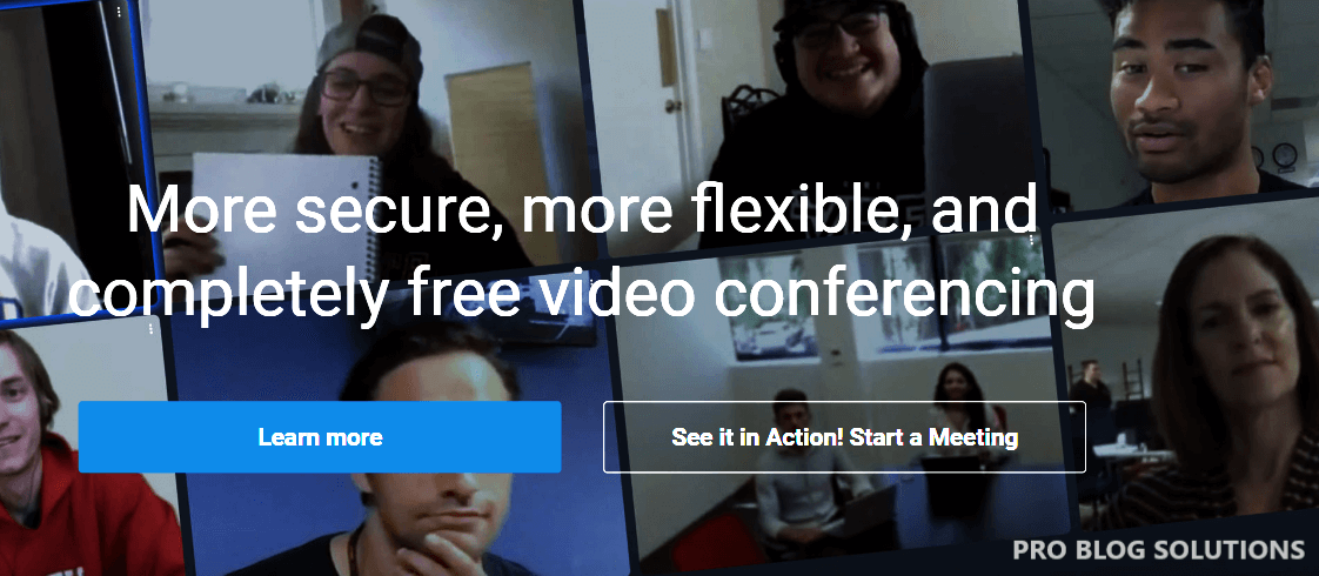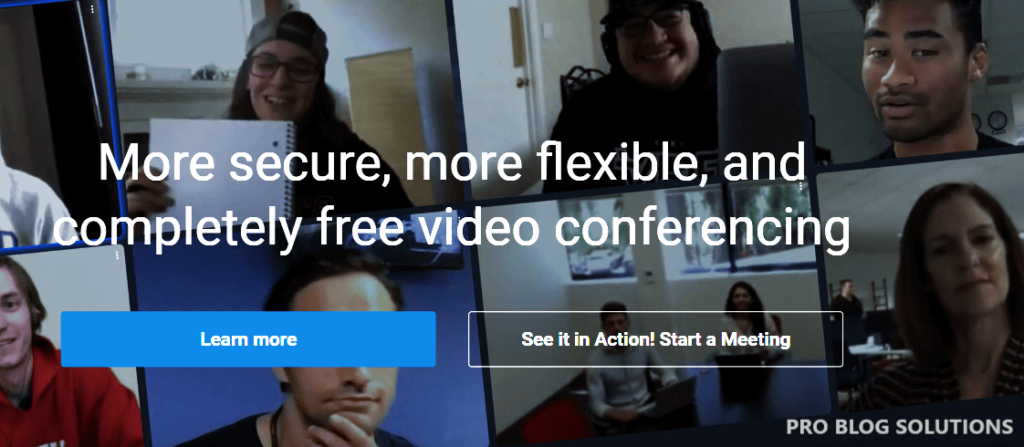 Jitsi is not an alternative to Skype, but it offers pretty decent features to be one of the top Video-conferencing software.
If you are looking for the best Skype alternatives because you are not satisfied with the quality of the group video chat on Skype, you can try your hands on Jitsi. And I'm pretty sure you will like it.
Jitsi Meet has an External API that can embed an existing Jits Meet instance into any webpage with just a few lines of code. Many of Meet's options can be changed via a configuration file. Web developers can even actively control the conference with various commands and events.
Jitsi is an open-source platform best suited for video conferencing. Because to avoid any clutter and confusion while video conferencing, Jtsi passes everyone's video and audio to all participants rather than mixing them first.
Jitsi Desktop, formerly the SIP Communicator and briefly known as just "Jitsi," is a VoIP and instant messaging application. This was the Jitsi team's first project, which originated in 2003.
Jitsi's video conferencing capabilities evolved out of this original project. Jitsi Desktop is no longer actively maintained by the Jitsi team under 8×8 but is still supported by the community.
8. Whatsapp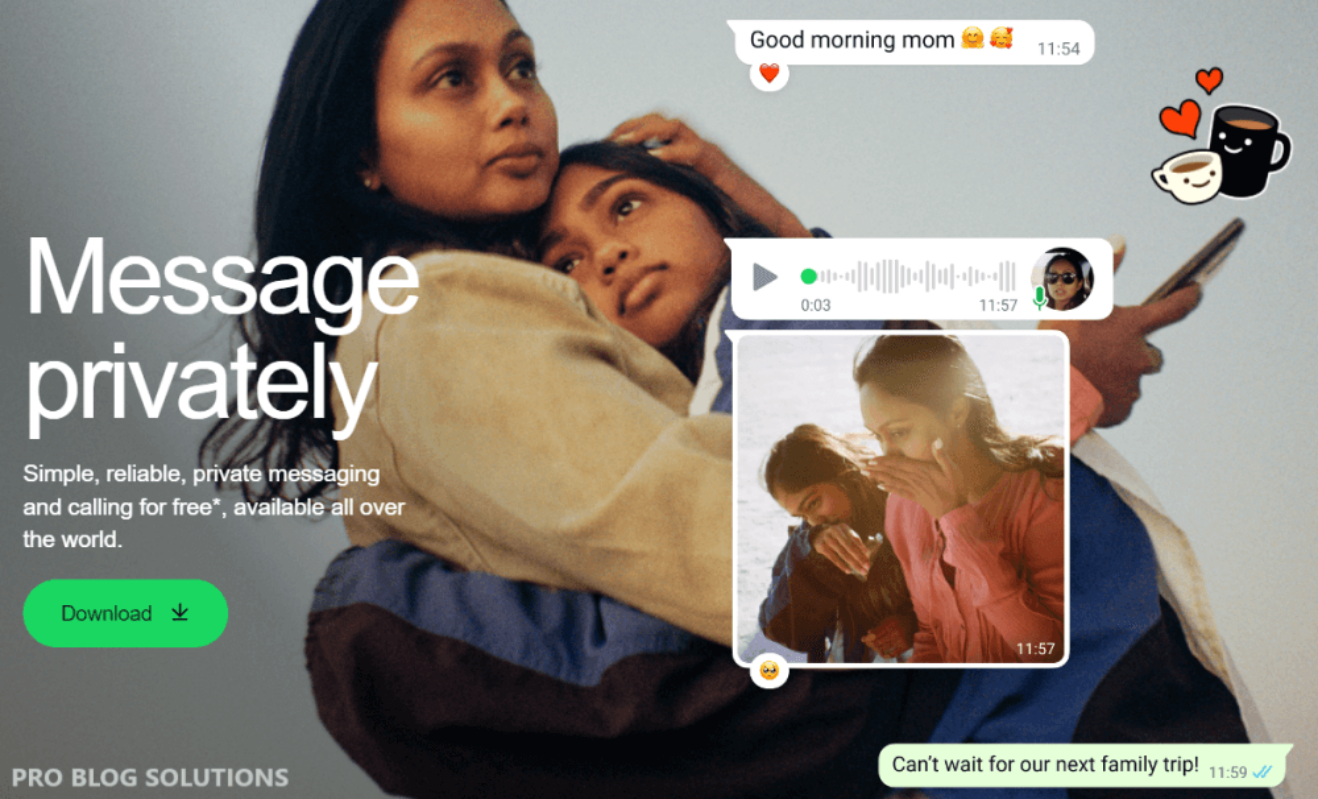 Whatsapp is the most popular messaging app across the world. You are lying if you say you don't know about Whatsapp. Or perhaps, you are an alien and don't belong to the Earth.
Whatsapp was initially designed as a messaging app allowing users to share photos and videos with 1 click. Over time, Whatsapp became immensely popular, and new features were added.
In the current scenario, Whatsapp allows not only text chat but voice and video calls are just a matter of a click. As I said, since Whatsapp keeps getting new updates occasionally, the quality of voice and video calls has improved significantly and is getting even better with time.
Whatsapp is now on every phone, and it uses your contacts. So there is a good chance that your friends, relatives, etc., are already using it. So you don't need to ask them to install any additional software or application.
On Whatsapp, you can even do group video chat without any hassle. If you are concerned that Whatsapp works only on Android and IOS, then don't worry. It works fine on the desktop too. So all the features Whatsapp offers make it stand in the top best Skype alternatives list.
Recommended for you:
9. ooVoo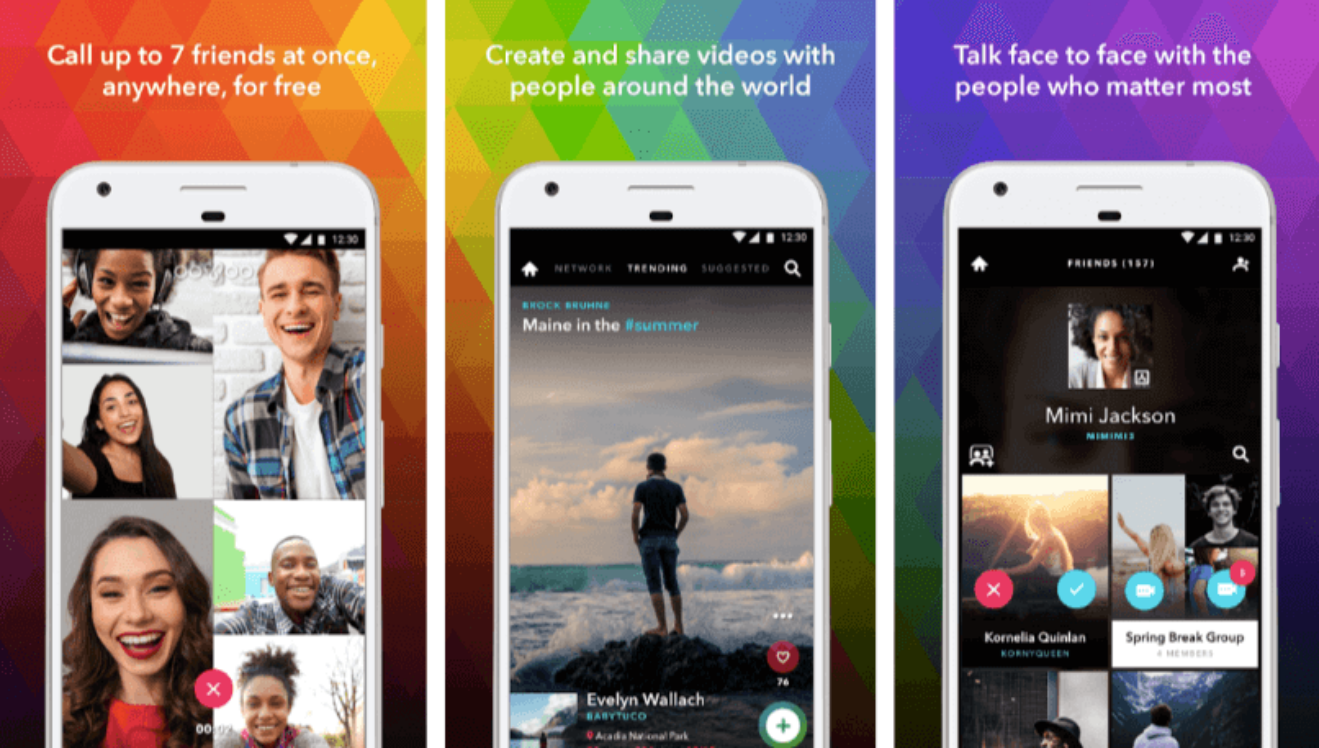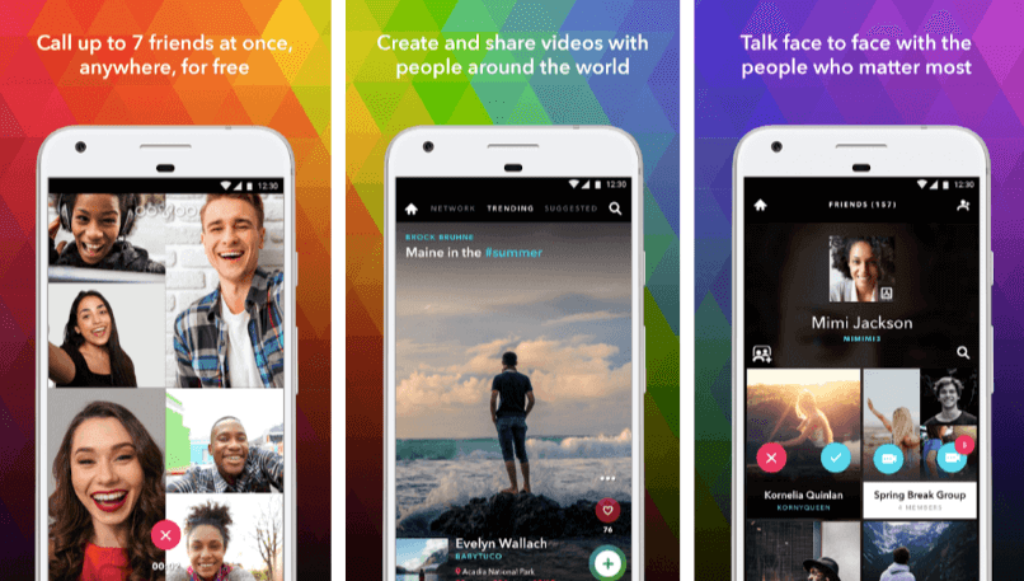 If the video and audio quality matters a lot to you in a video chat, Perhaps, ooVoo is the application you want to try.
ooVoo is one of the widespread Video Calls and Messaging applications with great features. If you have ooVoo installed on your phone, you can contact your friends and family worldwide.
Like any other messaging app, ooVoo allows users a free 1-on-1 or group video call. However, the limit of people you can add to the video conferencing is 8.
Besides the standard features like the ability to share video, audio, photos, and files, you can also share the screen with your friends on ooVoo. The feature that sets ooVoo apart is the ability to record video and audio calls.
If you buy the premium version of ooVoo, you can attain even more features that aren't available in the free version!
Do you still doubt why ooVoo is considered one of the best Skype alternatives? I'm sure you don't.
10. GoToMeeting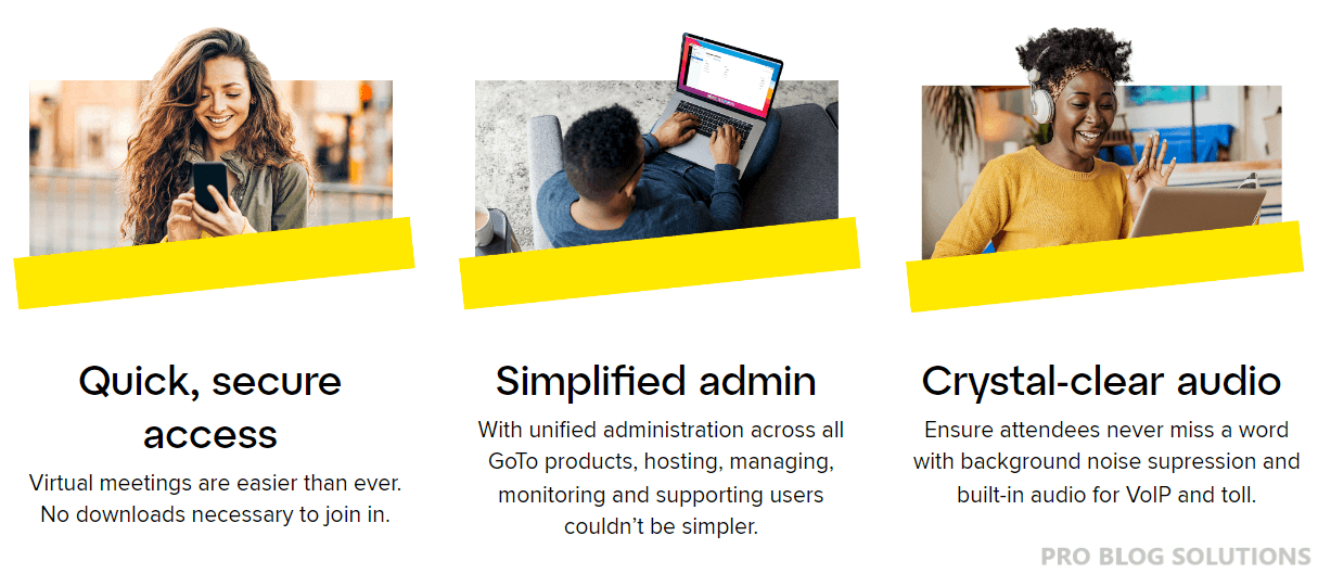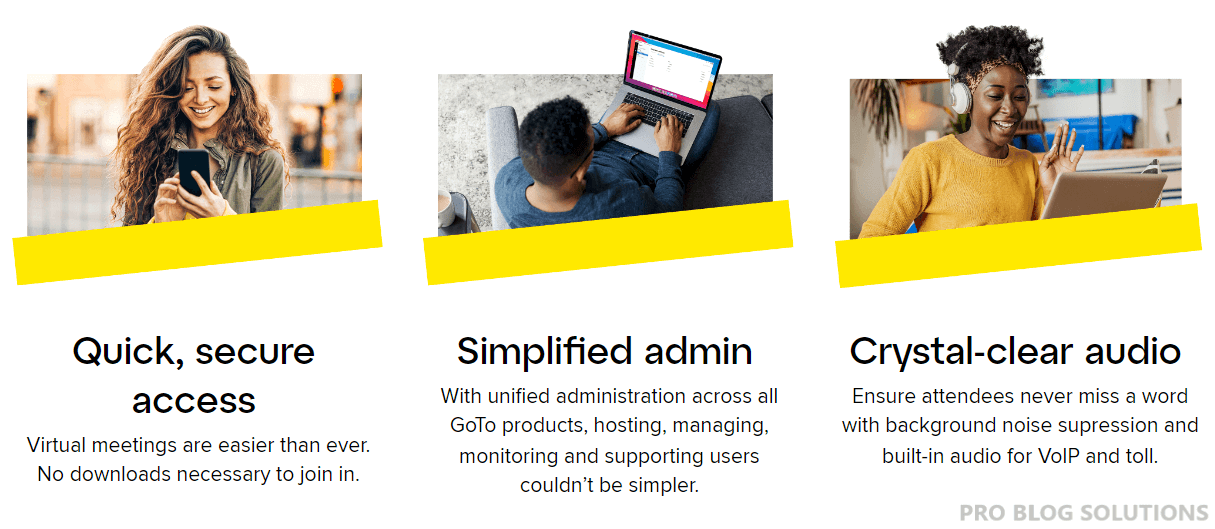 Suppose you are a business person and must conduct online conferencing and meetings with your colleagues and clients who stay apart from you. In that case, GoToMeeting is the perfect application for you.
GoToMeeting is an advanced and feature-rich software specifically designed for video conferencing online. You can expect the best quality in video conferencing from GoToMeeting with a seamless interface.
Some features of GoToMeeting are Clear Screen Sharing, Audio, and Video quality, the ability to schedule meetings, team Settings Customization, and availability on phones, tablets, etc.
There is no doubt that why GoToMeeting is the Go-to application for officials. But since we know quality doesn't come for free, GoToMeeting also charges you to offer their service.
However, they offer a 14-day free trial to try your hands on! You can check out more pricing details on their official website.
11. WeChat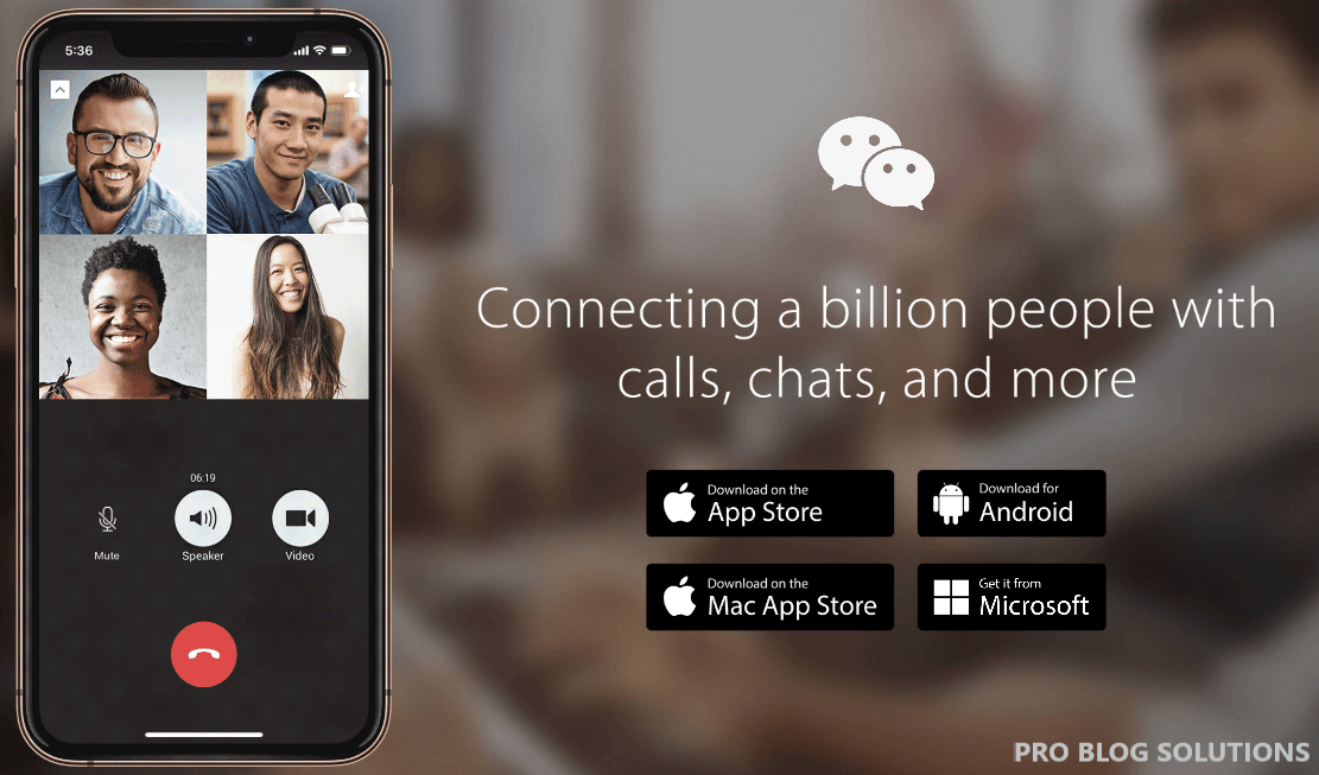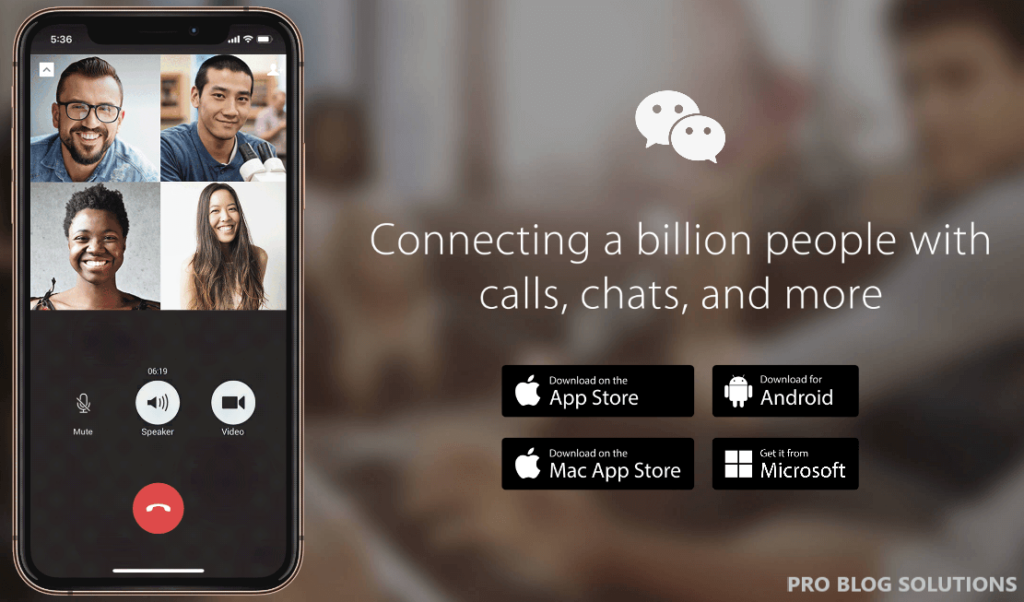 If you don't know WeChat already, try it out once. I'm sure you will like it. WeChat is more like WhatsApp and other instant messaging applications offering valuable communication features.
There is a facility to voice call your friends, video chat with them, text message and videos, and photos sharing. WeChat also allows group video and voice chat. However, there is a limit to the people you can add to a group chat.
You can message up to 500 people in a text group chat. But for a video call, you can add only up to 9 people, which are little low compared to other applications.
To make the chat more interesting, WeChat offers hundreds of stickers. Besides, WeChat is fast, secure, and really easy to use.
The best thing is WeChat can be used on all the major platforms, including Android, iOS, Mac, and Windows. WeChat, however, is free to use, but there are in-app purchases for additional features.
Final Words on Best Skype Alternatives:
So that's it for this article. I hope now you won't have to put so much effort into finding the best Skype alternatives out of a long list of software available on the Internet.
Apart from the above-mentioned best Skype alternatives, there is some more video calling software you can rely upon, like Facetime, WebEx, and more.
Which video calling and conferencing software do you think is the best Skype replacement or can be better than Skype?? Do let me know your thoughts in the comment section below.
Or if there is any other best video chat software that you know but I missed out on mentioning in my list, tell me that too.